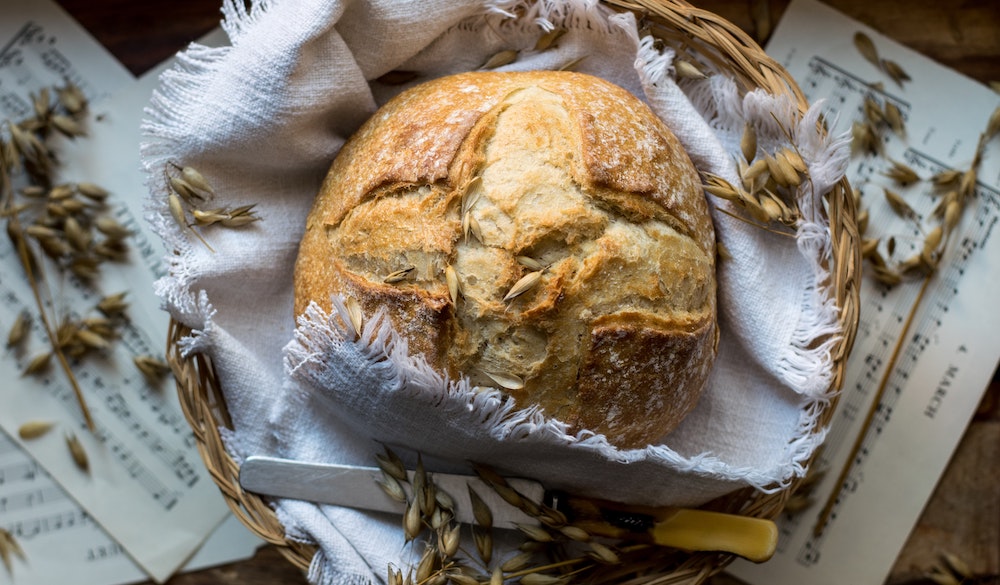 This week, we're encouraging you to do something new! Make a cocktail, bake your own bread or tie dye an old shirt. Whatever you choose to do, make sure to have fun!
VIRTUAL EVENTS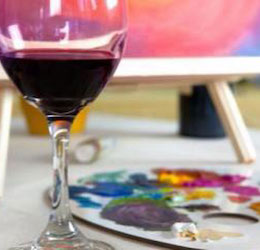 Sketch and Sip Class
May 14. Grab a wine glass and have a pencil handy for Casa Romantica Cultural Center and Gardens' virtual sketch and sip class. Watch as local artist Kelly Gallaher leads a still life-themed class where attendees will be sketching a Matilija Poppy or "fried egg" Poppy, which blooms every May at Casa Romantica. 4 p.m. $30 GA, $25 members. casaromantica.org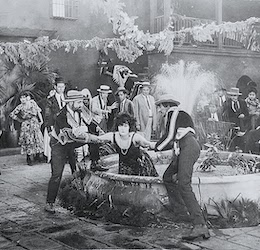 Silent Film Showcase
May 15-17. Never watched a silent film before? Now's your chance with the Catalina Island Museum's 33rd annual silent film festival, a weekend-long virtual experience for all to enjoy from home. Tune in each day at 1 p.m. on Facebook Live (@catalinamuseum) for a featured screening of silent films Mud and Sand and Seaside Simps with musical accompaniment by pianist Michael Mortilla. On May 17, the film festival presents "The Curse of Valentino's Ring," a guest lecture by Laura Macfehin on Rudolph Valentino's "Ring of Destiny," believed to be connected to his tragic death. catalinamuseum.org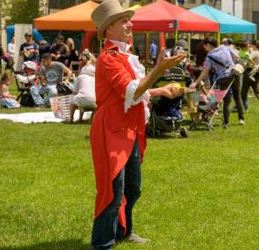 Spring Carnival
May 17. Come one, come all (virtually) to Segerstrom Center for the Arts' spring carnival. The free event offers family-friendly activities with easy instructional videos such as how to make a playful puppet, cook up carnival treats in your own kitchen, create art with items found at home, recreate carnival games, make a sensory-friendly scratch-and-sniff painting and download print-out coloring pages. There will also be plenty of special performances, including a storyteller from the Costa Mesa/Donald Dungan Library and circus entertainment from Circo Etereo. scfta.org
RECIPES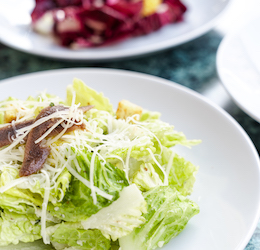 Cafe Zoetrope's Caesar Salad Dressing
Skip the grocery store dressing and make this delicious at-home Caesar salad dressing created by San Francisco's Cafe Zoetrope. Combine the following in a food processor until you've reached your desired consistency: 3 cups of olive oil, 6 ounces of red wine vinegar, 6 egg yolks, 1/4 cup of peeled garlic, 10 ounces of anchovies, 1 tbsp of grain mustard, 1 tsp of Worcestershire sauce, 1 tsp of balsamic vinegar, 1 tbsp of parsley, juice of 1 lemon, 8 ounces of parmesan cheese and, finally, add salt, pepper and chili flakes.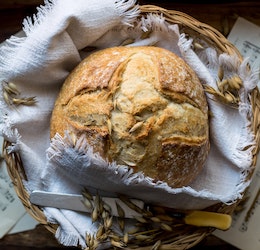 Sourdough Starter
All you'll need to bake the sourdough bread of your dreams is a jar, water and flour! Mix 1 heaping cup of all-purpose or whole wheat flour with 1/2 cup of filtered water in a 4-cup mason jar and then place the lid back on. After 24 hours, you may see activity, like bubbling. Discard half of the starter and mix into the remaining 1 heaping cup of flour and 1/2 cup of water and re-cover, this is called "feeding." On days 3-7, continue by feeding the starter twice a day. Voila! You are ready to make the sourdough bread of your dreams! For more detailed instructions, visit feastingathome.com.
BARTENDER SPOTLIGHT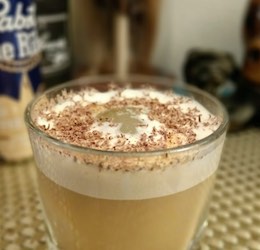 POWERED BY PABST BLUE RIBBON
Smokey Joe by Joey Munoz
Shake up your happy hour with this tasty cocktail created by Los Angeles bartender Joey Munoz (@joey_boozer), who was last week's spotlight bartender for Pabst Blue Ribbon's new Straight From Your Local Bartender program. For ingredients, you'll need 2 ounces of Pabst Hard Coffee, 1.5-ounce of mezcal, 1/2-ounce Kahlua, dark chocolate and chili powder. Add hard coffee, mezcal and Kahlua into a tumbler then shake vigorously for froth. Pour and garnish with dark chocolate shavings and 2-3 sprinkles of chili powder. Want to help the service industry? Tip a local bartender. Watch It
D.I.Y. + CRAFTS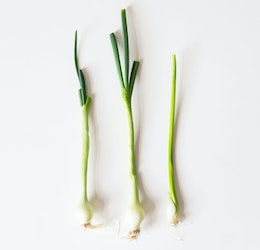 Regrow Your Veggies
The easiest of veggies to regrow are spring onions, leeks, scallions and fennel. Simply place the root of the plant in a jar with water and watch as it starts to regrow in just days! For more ideas on easy at-home gardening, check out the website for 15 other foods you can regrow from scraps. mrshappyhomemaker.com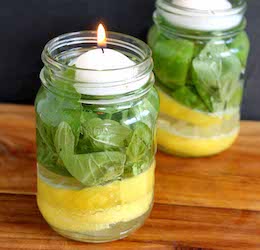 Mosquito Repellent Candles
Make your outdoor summer nights last longer (and itch free!) with this easy D.I.Y. candle recipe, created by Angie Holden of The Country Chic Cottage. You'll need Mason jars, floating candles, lemons, limes, basil, water and lemongrass essential oil. Inside a Mason jar, add a slice of lemon and lime to the bottom, followed by a few sprigs of basil. Fill the jar up with water—with enough space for a candle to sit at the top—and stir. Set the candle in, light it and you're done! thecountrychiccottage.net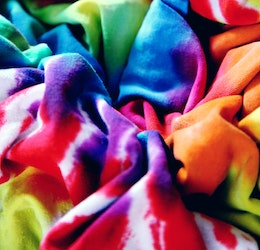 Tie Dye
An easy and fun activity for the whole family! Grab any white cotton pieces of clothing you have, a tie-dye kit, rubber bands and a sealable plastic bag. Get the clothing lightly damp, twist it in whatever fun shape you want, tie it to hold the shape with the rubber bands, dye to your heart's content then seal the items in a plastic bag. Pro-tip: Leave some of the spaces white so that the colors really stand out! After 24 hours, put on your gloves and rinse out the piece of clothing in cold water, then run through the washer and dryer! care.com
Photos: Sourdough, Monika Grabkowska via Unsplash. Sketch and Sip Class courtesy Casa Romantica Cultural Center and Gardens. Still image from "Mud and Sand (1922)" courtesy Catalina Island Museum. Spring Carnival courtesy Segerstrom Center for the Arts. Caesar salad courtesy Cafe Zoetrope. Smokey Joe courtesy Pabst Blue Ribbon via Instagram. Green onions, Laura Mitulla via Unsplash. Mosquito Repellent Candles, Angie Holden/The Country Chic Cottage. Tie Dye courtesy Sharon McCutcheon via Unsplash.