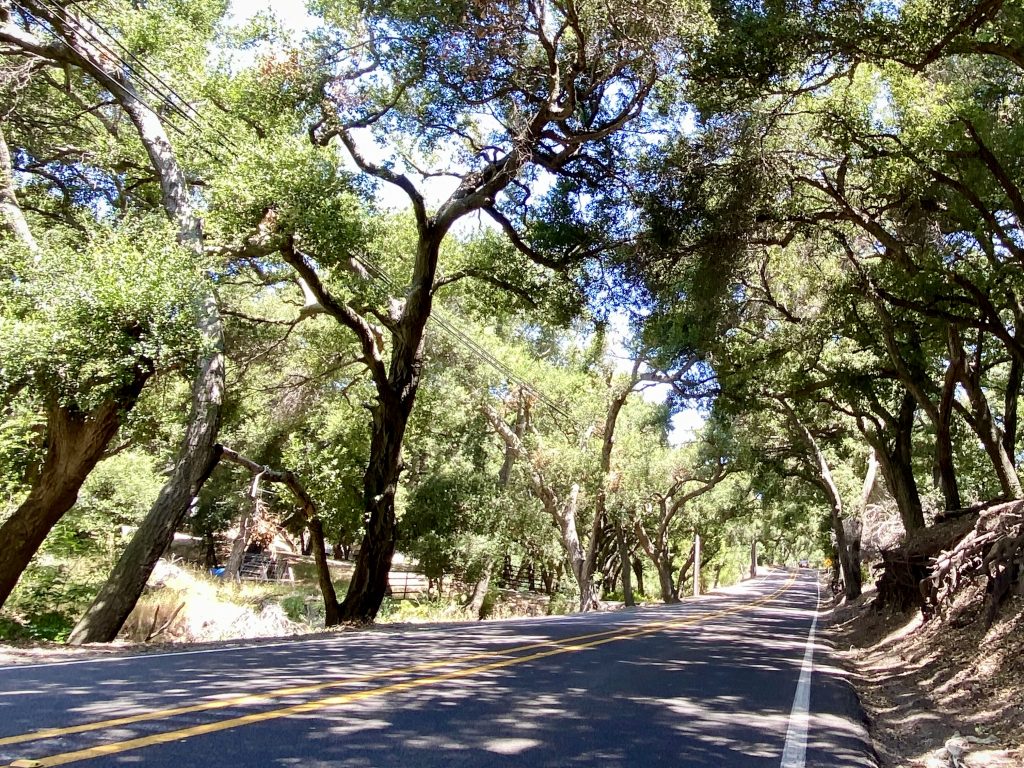 A new BMW M850i offers a different vantage on a swing through the county from Mission San Juan Capistrano to Downtown Disney.
A road trip might suggest something lengthy, but what better defines it is that it yields something memorable. In that sense, I've been road tripping in Orange County for as long as I can remember: Not a week goes by that I don't discover something new and unforgettable.
But thanks to a partnership between BMW USA and the California Media Group, I recently had an altogether different vantage on the experience—from behind the wheel of a 2020 BMW M850i. With a price tag starting north of six figures, the M850i has been described as a "grand gran turismo … a status-laden road tripper made to cover ground with the speed and luxury of a Gulfstream" (Gear Patrol). Being an editor has its pluses.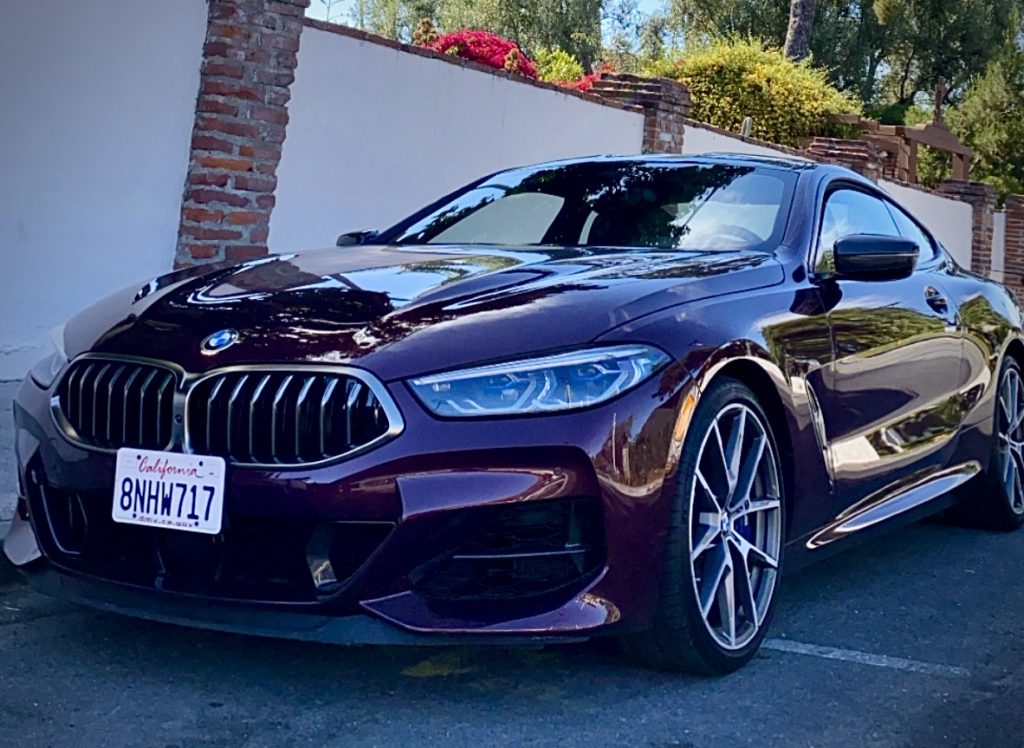 My itinerary officially started at the birthplace of Orange County, the Mission San Juan Capistrano, founded in 1776, and ended at the Disneyland Resort, the place that, a scant two centuries later, put Orange County on the global map. In deference to the pandemic, all stops were outdoors.
Confession: The drive to the mission, my first getting-to-know-you moments in the car, were among the most pleasurable. I discovered not only that the M850i goes from zero to 60 in three seconds and change, but also how ridiculously effortlessly it then goes from 60 to 120, from the purr of a Persian cat to the growl of a panther, and how, when it does, it feels like it's hardly broken 80 and, despite its two-ton heft, seems to be floating.
Or so I imagine, since I would never ever do such a thing on a California road, even on a toll road!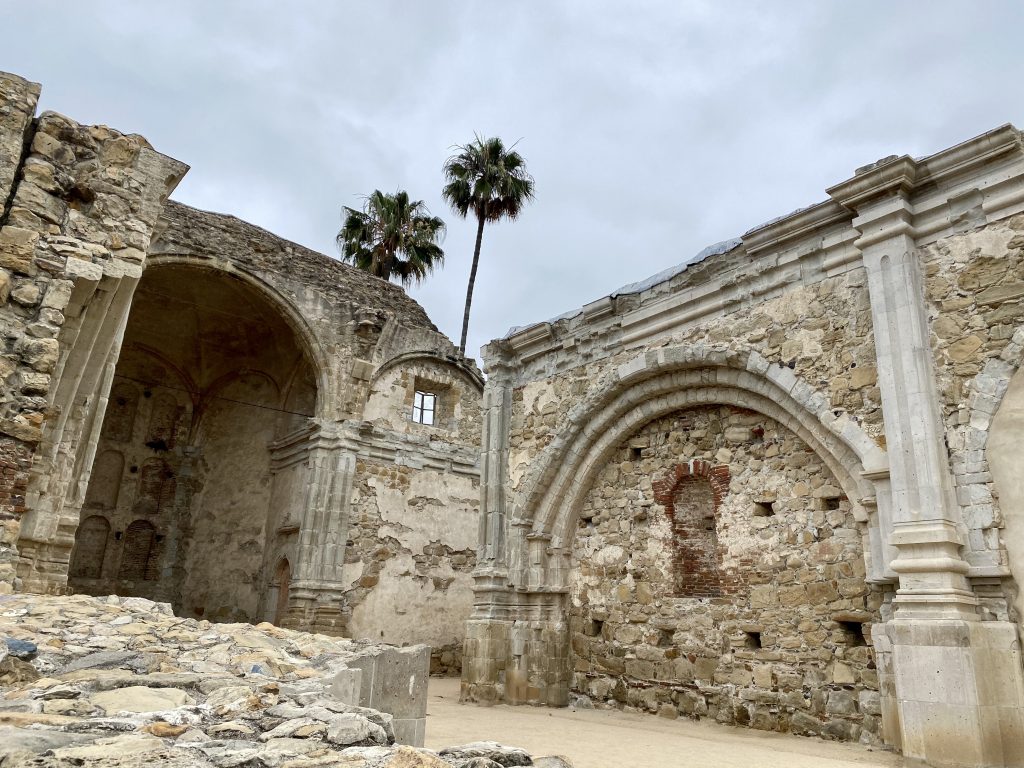 I toured the mission—the mission never gets old—then headed for the coast and Dana Point Harbor. California's Pacific Coast Highway is a classic American road trip, and 42 of its miles are in Orange County. I drove north from Dana Point along Coast Highway to Laguna Beach.
I stopped to walk along a path on the bluffs overlooking Treasure Island, behind the luxe Montage Laguna Beach; behind the homes of North Laguna, I hiked up Dartmoor Boat Canyon Trail for a stunning view back down the coast—even better than the one in the rear-view mirror!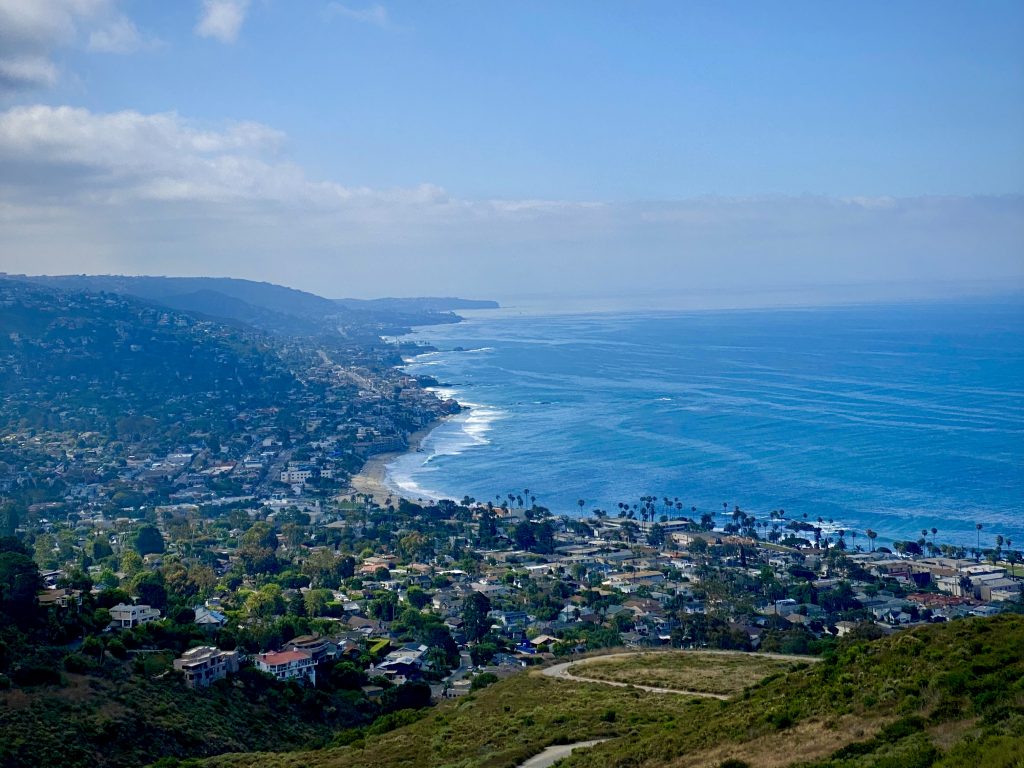 Those with limited time might continue north from North Laguna on Highway 1. I turned inland, up Laguna Canyon Road, for a hidden treasure even most locals don't know about: a "back-country" drive along tree-canopied Live Oak Canyon in Trabuco Canyon, about a half hour from Laguna but worlds away.
This stretch revealed another pinnacle of vehicular pleasure, the M850i's handling. Though the car is longer, wider and lower than it seems, its grace and power on a winding, sparsely trafficked road proved … gripping! I stopped only to check out the rows of show-stopping Harleys parked at rustic dive bar Cook's Corner.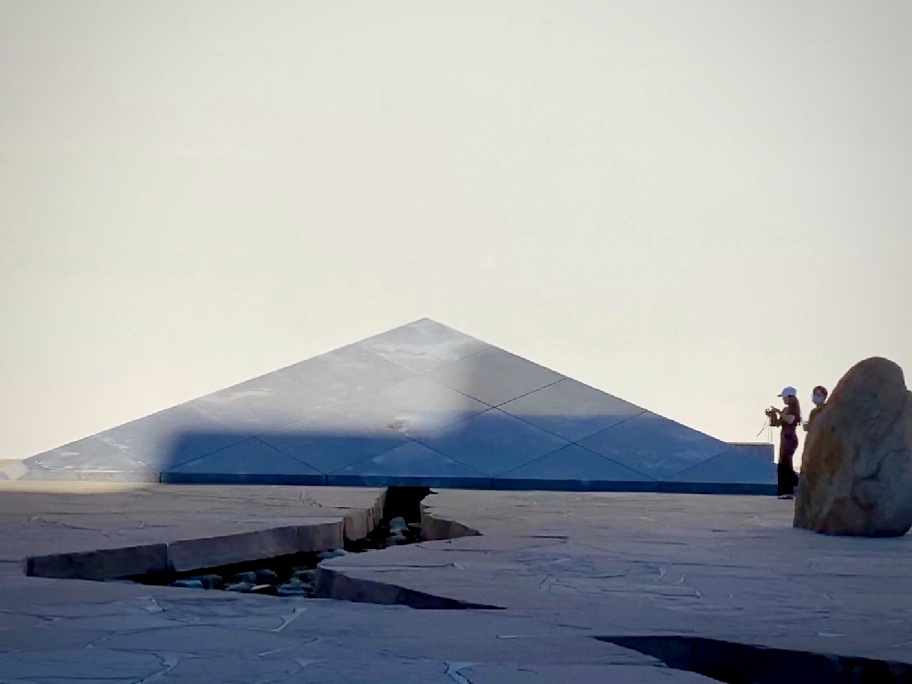 I circled back to Costa Mesa, "city of the arts," driving beneath the enormous Firebird bursting through the façade of Segerstrom Center for the Arts and stopping for a stroll through Isamu Noguchi's stunning sculpture garden California Scenario. I also took advantage of curbside pickup at South Coast Plaza, "the ultimate shopping resort."
Feeling the siren song of the cerulean Pacific, and ocean-view retail, I rejoined the coast in Newport Beach, stopping to walk around beautiful outdoor shopping centers Fashion Island and Lido Marina Village. Just opposite Lido Marina is gorgeous new Fable + Spirit, which offers patio dining and is widely considered the county's restaurant of the year.
Parking to admire the harbor view near the Back Bay, I also paused to admire the car's design, which speaks both to power and finesse—notably the aggressive nose and grill and carbon-fiber top and details. I continued up Coast Highway to Huntington Beach, Surf City, USA, with its iconic pier, then turned inland again.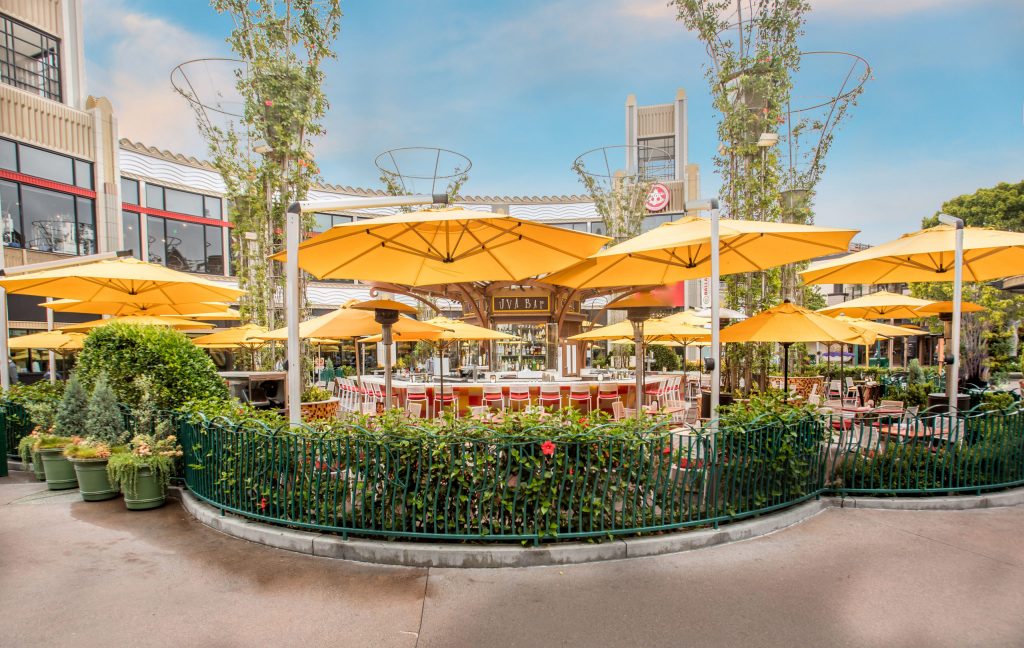 Where else to end but the Disney Resort, "the happiest place on earth"? When the parks reopen, Cars Land at Disney California Adventure might be appropriate; I breezed by Downtown Disney—as colorful an experience as you're going to get short of the Disneyland fireworks. Come fall, a pedestrian bridge over Magic Way will lead directly to the district from the new Pixar Pals parking structure.
Then it was back along Disney Way to the soothing purr of the Beemer, and a recounting to myself of the journey—every mile of it memorable.
Photos Benjamin Epstein; Uva Bar courtesy Disneyland Resort