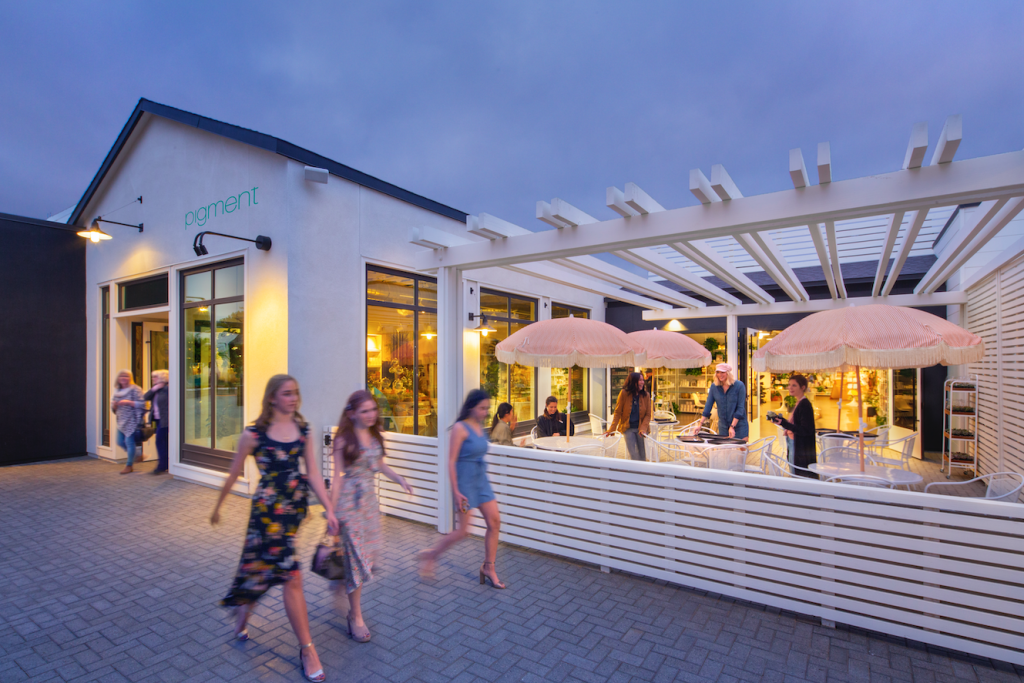 Shopping and Outdoor Experiences Await in Del Mar
North San Diego County's quaint retail village, One Paseo, is open for business again—offering in-store shopping, outdoor fitness classes, alfresco dining, garage drive-up and pickup services for food and retail purchases, and plenty of space for socially distant lounging and relaxing. Spanning 23 premium acres of Del Mar real estate—comprising nearly 100,000 square feet of shopping, dining and community space—One Paseo is home to more than 40 high-end fashion boutiques, lifestyle shops, fitness and wellness services, restaurants and cafes. Added bonus: there's even artwork to peruse at your leisure. I've highlighted some of my favorite stops.
Design-minded shoppers will find a treasure trove of home furnishings, plants, flowers, design-savvy gifts, artwork and more at Pigment, owned by Chad Anglin and Amy Paul. Find lush potted plants and succulents at every turn inside the light, bright space—showcasing locally made artisanal products, books, pantry items, jewelry, beauty products, and women's and children's clothing. But the selection of flora is my favorite—just a sea of cheery greenery. shoppigment.com
When I want to feel effortlessly glamorous, Van De Vort is almost dangerous. Every single piece of clothing stocked by owner Andrea Van De Vort is adorable, sexy, "on trend" without being too pretentious, and magically available in my size. My attitude of "I'm just looking" when I first walk in turns into "I sure hope I can still make my car payment this month!" when I leave with a couple of loaded shopping bags. Peruse boho-chic fashions by Flynn Skye, For Love & Lemons and more; plus vintage gems curated by Gillian Flynn (aka "The Vintage Editor"). shopvandevort.com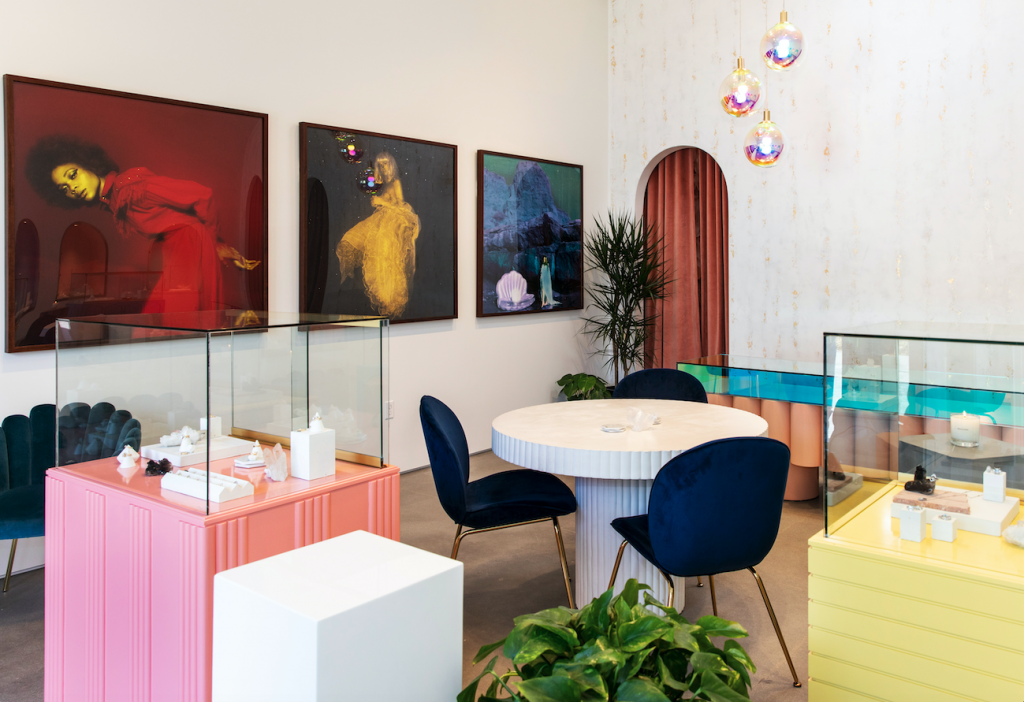 Open for one-on-one consultations by appointment only, the flagship store (designed by Bells + Whistles) for Marrow Fine is the prettiest little lair for fine jewelry lovers. Owner Jillian Sassone showcases stunning jewelry pieces and artwork—specializing in seasonal collections and custom pieces incorporating clients' heirloom stones. marrowfine.com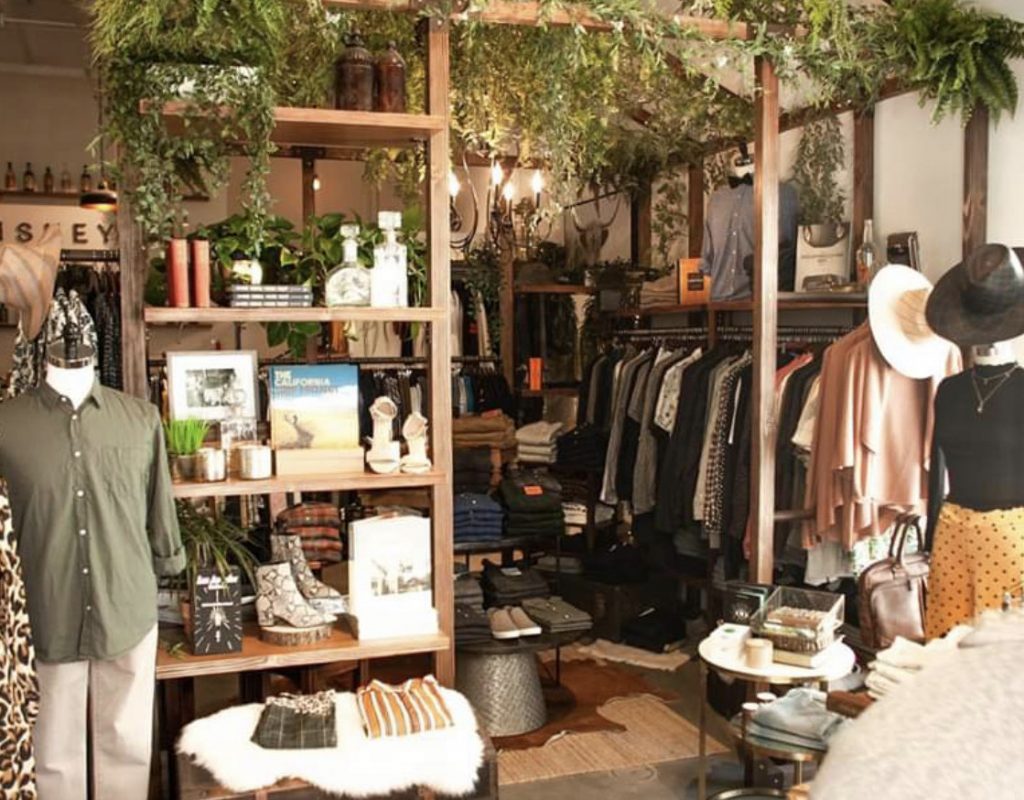 Every time I pop into Whiskey x Leather, I just feel cool. Owners Zee Chew and Ariel Hujar have infused their love of fashion and nature into an eclectic assemblage of home goods, artwork, antiques and leather goods (of course); plus casual clothing, shoes and accessories for men and women. You're bound to find a statement piece that draws the question: "Hey, where did you get that?" whiskeyleather.com
One of my favorite (and little known) aspects of One Paseo is its Art Walk, where you can peruse nearly two-dozen large-scale murals, sculptures and installations throughout the campus—featuring artists such as London Kaye, Andy Davis and more. My favorite is the "Wolves" mural by Natalie Bessell. artwalk.com
When you're finished strolling and shopping, take a load off at one of One Paseo's many open grassy areas offering plenty of well-space seating. You'll find me near the fire pit or the koi pond. Open 10 a.m.-8 p.m. daily.
3725 Paseo Place, Del Mar, 858.523.2298. onepaseo.com
Photo credits from top: Jim Simmons; Taryn Kent; courtesy One Paseo