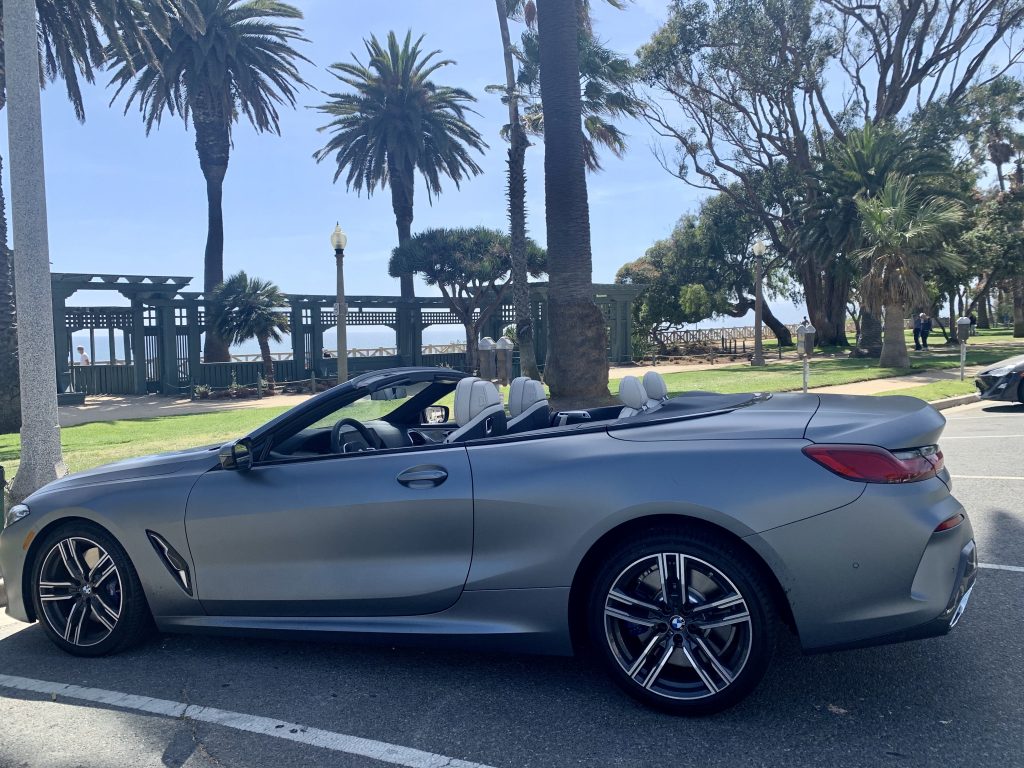 Los Angeles is many things to many people. It is a beach town; it is a fashion mecca; it is foodie destination; it is a classic and evolving arts scene. Los Angeles is whatever you want it to be—and I decided to try to discover it all. I set out to experience Los Angeles, a place I've lived in and loved all my life, as an out-of-towner.
And thanks to BMW USA (in partnership with California Media Group), who outfitted me with a fully loaded, matte blue, TwinPower Turbo 2020 M840i convertible, I traversed Los Angeles in style. Equipped with out-of-state plates, it truly gave me license to explore like a tourist.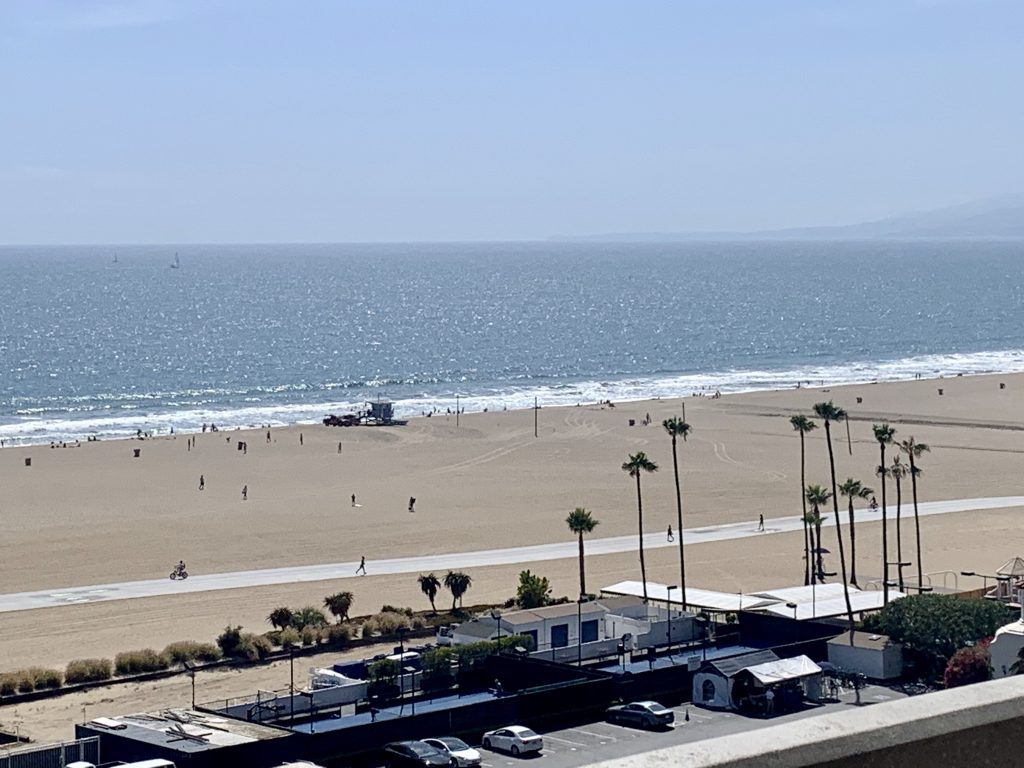 The Beach
The first stop on my beach itinerary was the South Bay, where I visited Manhattan Beach to enjoy the soft white sand, ocean waves and salty breeze. This beach, and many like it along the stretch of the coast from the South Bay to Malibu, is one of the motivating factors for people around the globe who selecting L.A. as their vacation destination. While I could have whittled away the hours just lounging on the beach, the soft purr of the BMW 8 Series was calling out for me. I headed back toward the car, and with a click of the key, the top of the convertible retracted and I was ready to hit the road.
Driving north on Pacific Coast Highway, top down, wind in my hair, music blaring, I drove past Playa del Rey and Marina del Rey, pausing to take a walk along the adjoining beaches and take in the plethora of sailboats cruising in the soft breeze.
Up the 405 freeway and then west on the 10, Santa Monica is perhaps the perfect mix of what Los Angeles has to offer: stunning beaches, high-caliber dining and shopping to suit anyone's fancy. I used my time in Santa Monica to explore the downtown district's Third Street Promenade, a pedestrian-only section filled with street performers, the smell of various foods, and both big box stores and smaller independent shops. I walked over to Ye Olde King's Head, a Santa Monica institution serving traditional British pub grub for over 40 years. Perfect for wine lovers, my next stop, Sonoma Wine Garden's outdoor patio, on the top floor of Santa Monica Place shopping center at the south end of Third Street Promenade, is a wonderful place to soak in Santa Monica.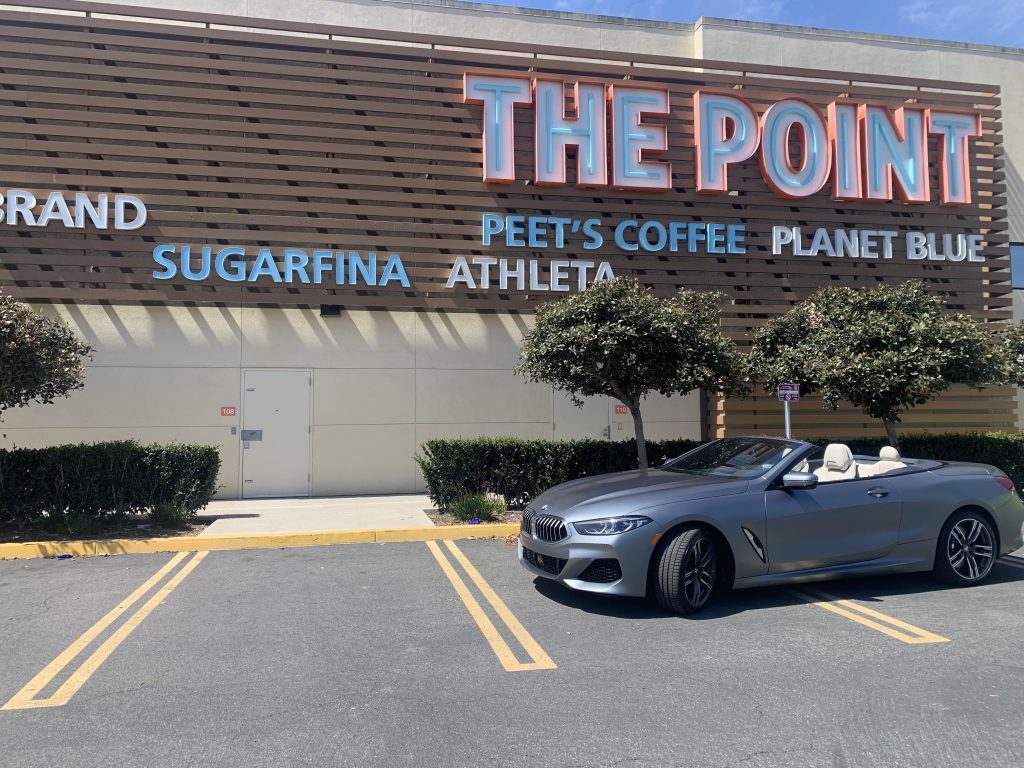 Shopping
I started my shopping adventure at The Point in El Segundo (in the South Bay) to grab a refreshing beverage and check out its small but mighty selection of specialty shops. With a laid-back, South Bay vibe, this shopping experience was the perfect juxtaposition to my next destination.
Beverly Hills is known for world-class shopping, world-class shopping and more world-class shopping. Plus celebrity sightings. I sauntered up Rodeo Drive like Julia Roberts in Pretty Woman (but instead of designer clothes, I was sporting a designer ride) and window-shopped for high-end watches at Westime and world-renowned collectible art at Galerie Michael. If there was anywhere that I looked like I belonged in my BMW 8 Series, it was in Beverly Hills and my next destination.
Also celebrity-riddled and touting the hottest shops with the trendiest threads, Malibu Country Mart is another outdoor shopping center dedicated to the pursuit of high fashion, but with a laid-back, unmistakably surfer vibe.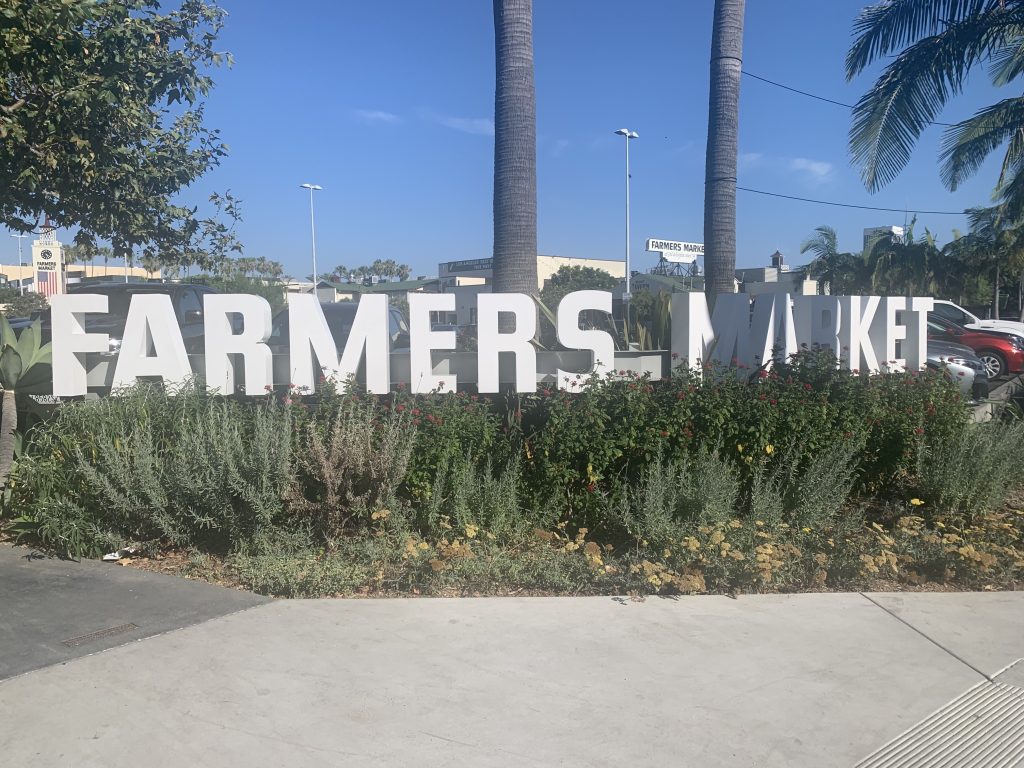 Food Destination
Los Angeles dining is about both history and innovation. My stomach led me to L.A.'s historic Original Farmers Market, situated next to the outdoor Caruso shopping center The Grove. I tasted gourmet pickles and purchased fresh produce while perusing hundreds of individual stalls that offered everything from empanadas to ice cream. The BMW maneuvered in the busy parking lot expertly, with the crystal-clear backup camera acting as my best friend as I left for the next stop on my food tour.
Heading slightly out of the way, I ended up at Westfield Century City's Eataly location. A three-story destination that includes two restaurants, two coffee shops, a gelateria, a food market, a butcher, a grocery store, a wine shop and so much more, a stop here will result in a trunk full of Italian goodies.
A trip to Grand Central Market in downtown L.A. is a trip through the melting pot that is this city. To navigate through the many one-way streets, I utilized the BMW's "Live Cockpit Professional" navigation system, using my voice, a touch screen and the iDrive touchpad. Once I arrived at Grand Central Market, I settled on one of the dozens of food stall choices, took a table outside and enjoyed people-watching on the streets of historic L.A.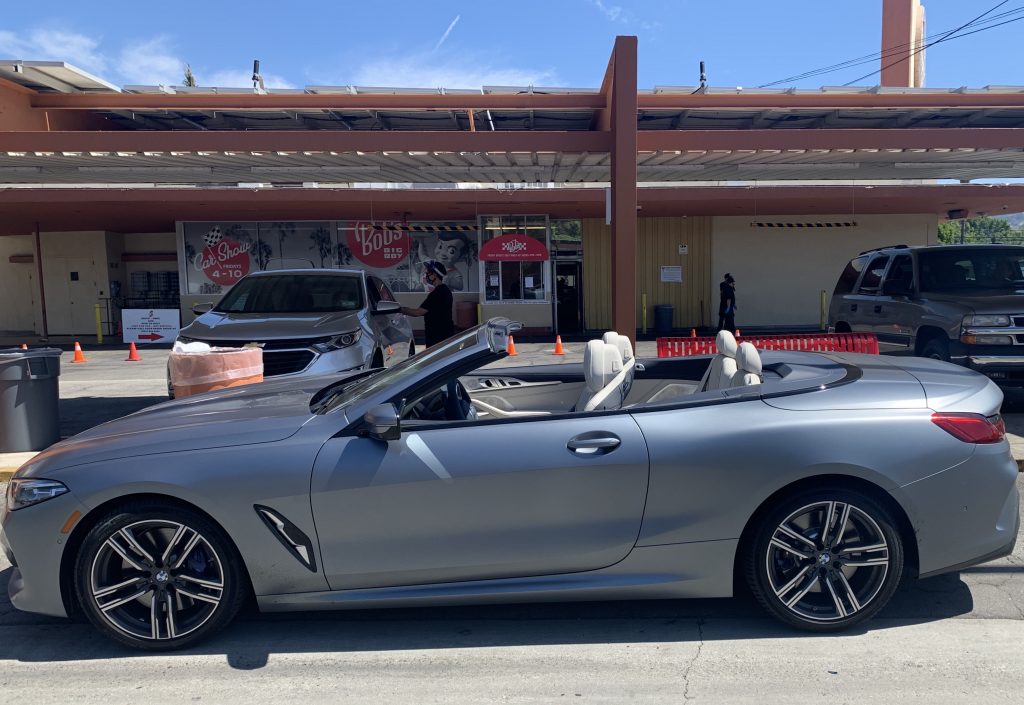 Heading north, I couldn't resist a burger at Bob's Big Boy's oldest remaining location in Burbank, which Los Angeles has designated a historic landmark. Using its "Car Hop" service, I had my food delivered right to my car window, presumably just as patrons did in 1949, the year the restaurant opened.
Sushi, Mexican, Chinese, Thai, American … the list of cuisines represented in Los Angeles is a mile long. And its fine dining is now world-renowned, as evident in the list of the latest Michelin-rated restaurants awarded in L.A. Check out SoCalPulse.com's restaurant finder for more ideas on where to dine.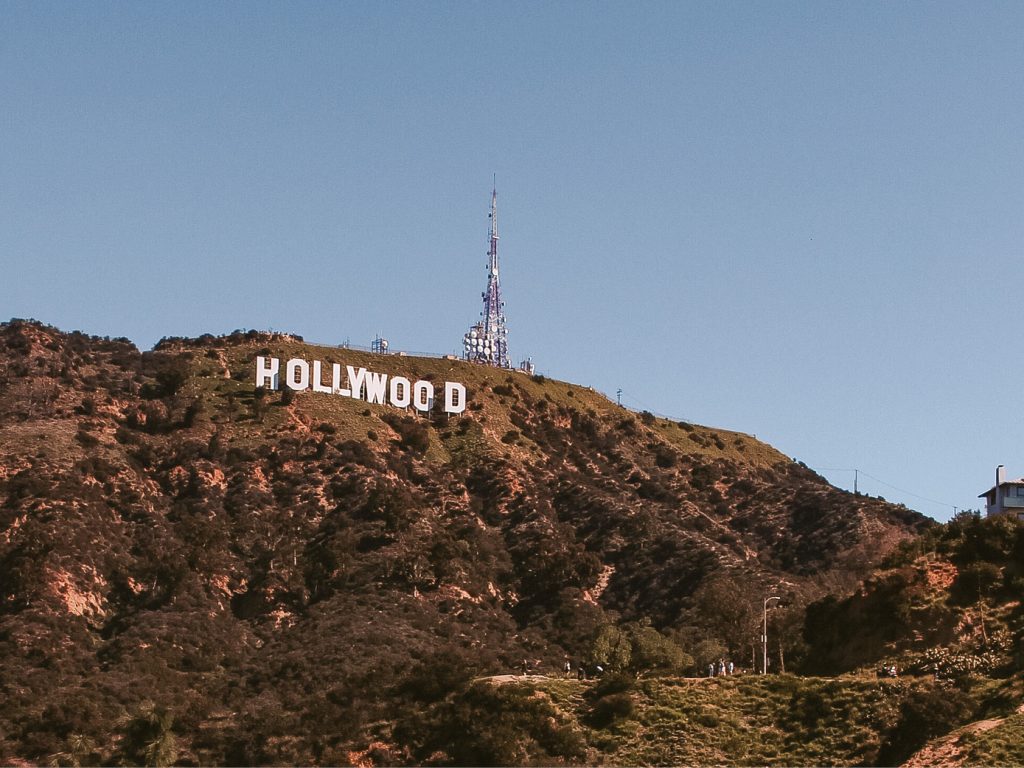 Entertainment Capital
Hollywood is the place dreams come true. After parking next to a Kobe Bryant mural off of the famous Hollywood Boulevard, I took a stroll down the Hollywood Walk of Fame. It took me past the Hollywood Museum and TCL Chinese Theatre, where my hands fit almost perfectly with Marilyn Monroe's imprints. I passed by the famed Hollywood Bowl (up on Highland, north of Hollywood Boulevard), the No. 1 outdoor venue in the world, according to Pollster. I jumped back into the car and idled down Hollywood Boulevard, catching a clear view of the Hollywood sign—there's nothing quite like it to make you feel excited about exploring the city.
I headed north and did a "California roll" (that's when you don't actually stop completely at a stop sign—it's completely illegal) to check out the Bugs Bunny statue outside the Warner Bros. Studio Tour, where a walking tour takes you past familiar soundstages and loads you up with TV history facts.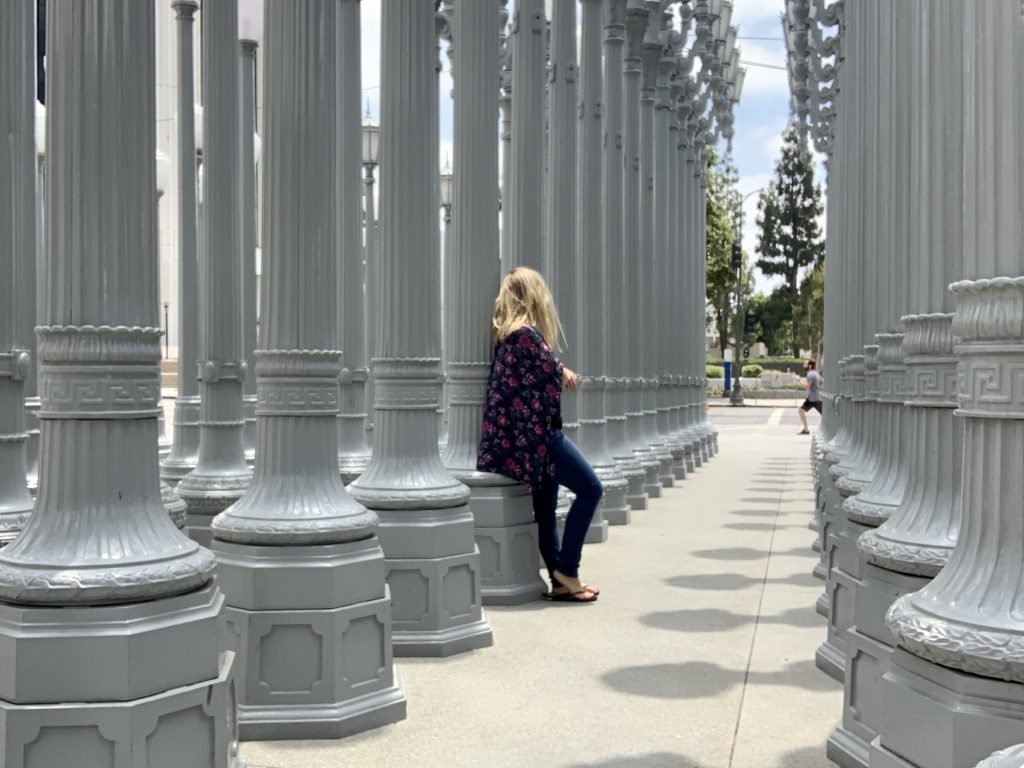 Arts and Culture
The arts and culture portion of my tour du Los Angeles started in downtown L.A. DTLA is the heart of much of the arts and culture in Los Angeles. It is the home of the Music Center, which includes the Walt Disney Concert Hall (where the L.A. Philharmonic performs), and the birthplace of the Broad museum, which is relatively new on the scene but every bit as important in the city's current arts culture. Staples Center, home to the Los Angeles Lakers, Clippers and Kings, was quiet with no home games scheduled that day, but driving down Chick Hearn Court always makes me proud to be a sports fan in this city.
I then headed west to Miracle Mile, famous for the La Brea Tar Pits and home to the Los Angeles County Museum of Art (LACMA) and the Petersen Automotive Museum. I took a stop to check out the ancient tar pits, where numerous dinosaur fossils have been found, and then snapped some pics at one of the most Instagrammable places in the city, LACMA's Urban Light installation.
Despite there still being so much more to see, it was time to wrap up my tour of Los Angeles.
Coming from San Diego or San Francisco? Taking a break from Orange County? Just looking for a way to get out and experience the place you call home? With drive-market vacations and staycations newly rediscovered, you can have the perfect holiday right here in Los Angeles. All you need is a full tank of gas.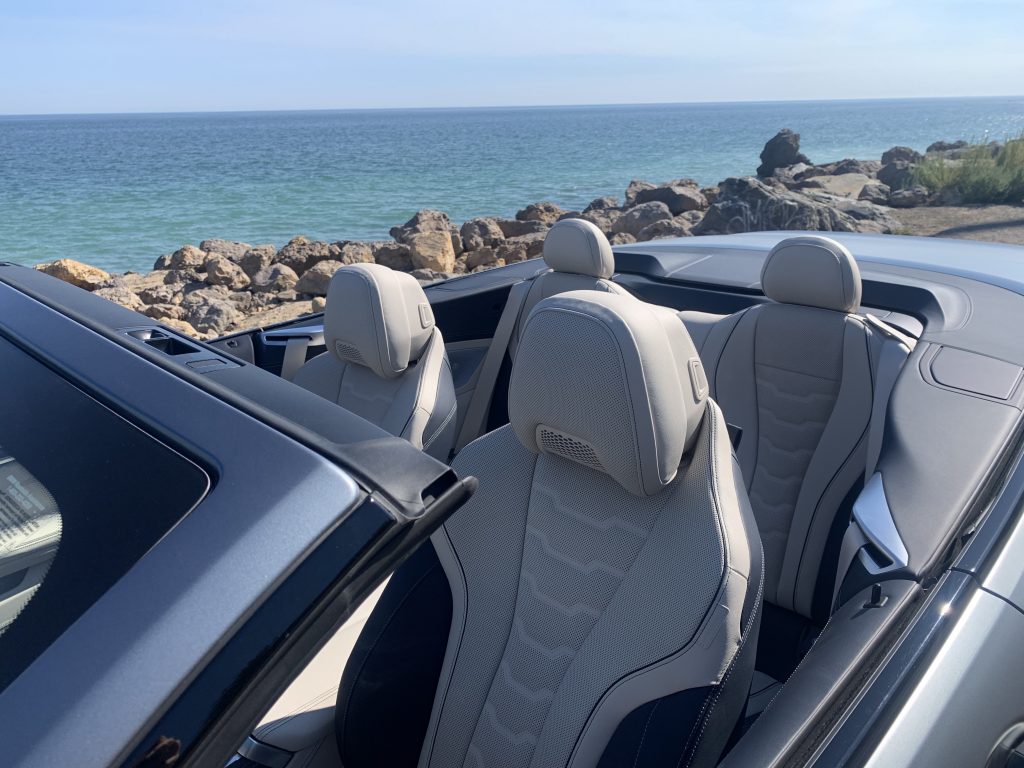 Hollywood Sign photo by Jonathan Schmer from Pexels