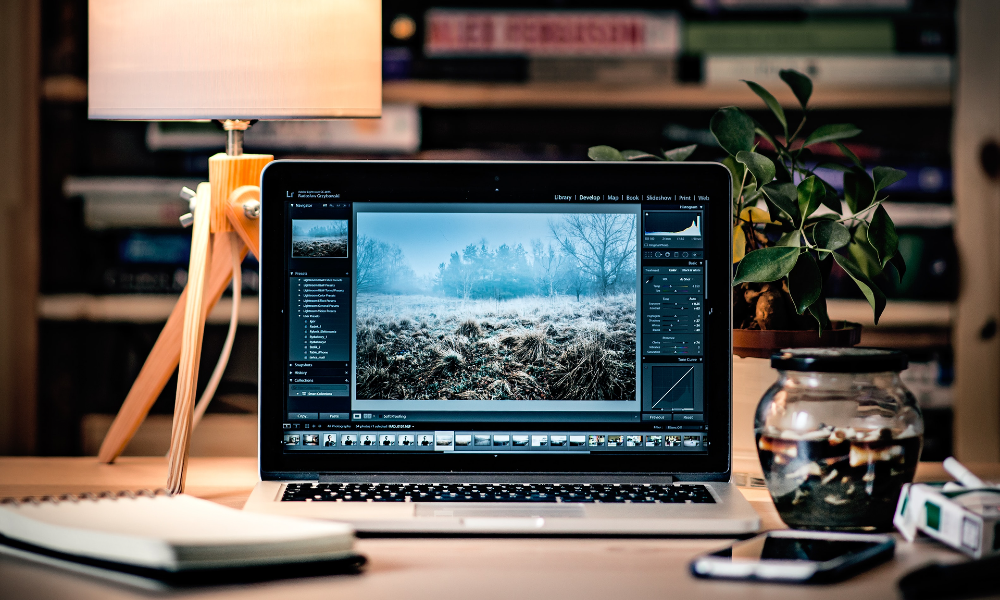 Just because you're stuck inside doesn't mean you can't experience arts, culture and and fun group activities. Here's our list of museums, concerts, games and classes that you can check out during your seclusion. Stay safe and stay positive!
Avital's Remote Team-Building Culinary Experiences 
While working remotely, stay connected with your team with fun food-based activities. Create your own meal from home while being guided with instructions and tips from experienced chefs and restaurateurs via video chat. While you cook, blow off steam with your teammates by partaking in ice breakers, quirky culinary games and expert storytelling. Ingredients and materials will be sent to you in advance, so you won't have to brave the grocery store lines. 30-60 minutes. avitaltours.com
Balboa Park 
Though Balboa Park is temporarily closed, viewers can tune into Balboa Park TV to watch some amazing video content from the museums. Balboa Park also has a live chat team that is ready to engage and answer any questions. Additionally, the Explorer Pass website will soon have an activities page with puzzles, digital coloring pages and more. Stay tuned! culturalpartnership.org
Bowers Museum
Enjoy listening to interesting stories and commentary as you journey through time to experience the creativity, innovation and history that the Bowers Museum offers—available in English, Spanish and Mandarin. The free audio guides are a simple and educational way to relax and enjoy your own itinerary to see selected pieces that represent the world's finest arts and cultures at the Bowers Museum. Stay tuned to bowers.org for the launch of the Bowers Collection online. Listen Here
Disneyland
Now is finally the time to skip the lines and fully explore all that Disneyland has to offer. Embark on some exciting virtual tours of Magic Kingdom, Animal Kingdom, Epcot and more. Plus, take a spin on one of their popular rides on Youtube such as Frozen Ever After ride, It's a Small World, Monsters, Inc. Mike & Sulley to the Rescue!, and Pirates of the Caribbean.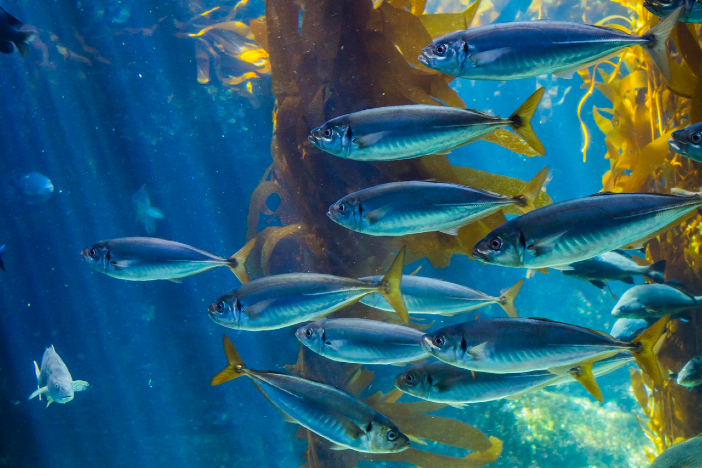 Birch Aquarium
Tune in and watch fish from home on Birch Aquarium's Kelp Cam! The stunning live feed of the two-story Giant Kelp Forest exhibit features leopard sharks, moray eels, garibaldi and a 300-pound giant black sea bass. The website also has live informational videos you can watch at home, as well as plenty of educational information and tools that are accessible from your home computer. Watch Now
Exploratorium
Located in San Francisco, the Exploratorium is a public learning laboratory exploring the world through science, art and human perception offering online activities, videos, audio clips and more for you and your family to view from home. Some of these include Science Snacks, Iron Science Teacher webcasts, audio clips of a frog chorus and other educational offerings. exploratorium.edu
Fleet Science Center
The Fleet Science Center may be temporarily closed but science is always there to keep inquisitive minds engaged. Tune in to FLEETv for fun with experiments, hands-on activities, engaging interviews and more, all from the comfort of your home. Get ready to see that science really is everywhere with FLEETv. rhfleet.org
The Getty 
Delve into the art world at the Getty with art books, online exhibitions, podcasts and videos on the Getty Iris to help keep artistic spirits up. View and learn all about the drawings of Michelangelo, the artists of the Bauhaus, the legacy of ancient Palmyra, see how illuminated manuscripts and other types of art are made, learn to teach art to kids and adults, take your crayons to medieval manuscripts and other masterpieces, and listen to Getty's two podcasts. To stay updated on the the Getty's virtual offerings over the course of the next few weeks, follow them on Twitter, Facebook and Instagram.   
House Party
While the thought of going weeks without seeing your friends seems daunting, the app House Party lets you have your own virtual game night over video chat. The most downloaded app during the recent social-distancing initiative, House Party offers games such as Heads Up, Chips & Guac, Quick Draw and trivia. It holds up to eight players per game. Download Now
LA Opera
Music is bigger than just our stage and that's why LA Opera is bringing it directly into people's homes with a series of mini-recitals starting this week. Tune into LA Opera's Facebook daily at 4 p.m. Our cohort of talented singers and musicians will perform some of your (and their) favorite songs in the classical music world. Concerts will continue daily at 4pm through Saturday, March 21. For the latest information on #LAOatHome content, including the lineup for future streams, please visit laopera.org/LAOatHome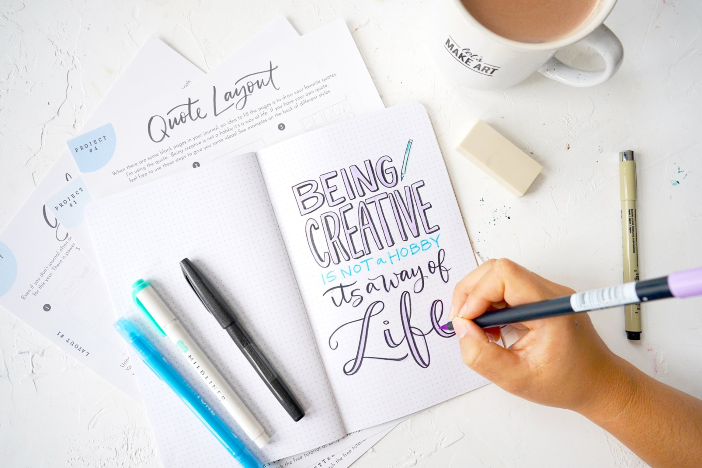 Let's Make Art
Perfect the art of watercolor, hand lettering and art journaling with lessons from experienced artists, all while creating colorful pieces you can proudly call your own. Order a project kit or sign up for a subscription box from Let's Make Art to get everything you need sent to your door. There are even special boxes available for kids! Complimentary video tutorials are available on its website to really get those creative juices flowing. letsmakeart.com
Marquee TV
Binge on the arts! Think of newly launched Marquee TV as Netflix for the performing arts: thousands of hours of theater, opera and dance—Royal Shakespeare Company, Bolshoi Ballet, the Glyndebourne Festival, premieres on Saturdays, Wagner's Ring Cycle when you actually have time!—as well as arts-related documentaries. The channel offers free streaming for 30 days upon signing up. Marquee.TV
The Natural History Museum  
While they must close their doors for the remainder of March, the Natural History Museum of Los Angeles County (including the Natural History Museum (NHM), La Brea Tar Pits and William S. Hart Museum) will allow those with the hunger for knowledge to explore their many collections and exhibitions online. Take a pee behind the scenes with time-lapse videos of exhibition installations like the T.rex growth series or the lion pride diorama in NHM's iconic African Mammal Hall.
San Diego Air & Space Museum
San Diego Air & Space Museum has launched SDASM TV! The museum's new online channels revolutionize access to incredible and rare stories behind the greatest achievements in aviation and space flight history, and all are invited to tune in. SDASM TV plays the San Diego Air & Space Museum's expansive featured insider stories, archival footage and oral (and video) histories and more. Visit
San Diego Zoo
Teachers, kids and parents can find a wealth of fun, free and educational tools and content online, provided by San Diego Zoo Global. The San Diego Zoo and San Diego Zoo Safari Park offer live wildlife cams where viewers can watch all the action animal from afar—check out pandas, koalas, giraffes, and more. For teachers, there's a plenty of supplemental curriculum on wildlife and habitats readily available online. Be sure to visit check out the website—there's something for everyone! sandiegozooglobal.org
Stuck at Home Science
Fight boredom and continue your child's science learning with "Stuck at Home Science," available on the California Science Center's website. These educational activities are designed for families to explore, investigate and learn together without ever needing to leave the house. All activities use easy-to-find household supplies and are appropriate for a variety of ages. Discover "Stuck at Home Science" activities at californiasciencecenter.org
Photo credits: Inside photo by Radek Grzybowski on Unsplash. Kelp Cam at the Birch Aquarium courtesy Birch Aquarium. Lets Make Art courtesy @letsgomakeart/Facebook.