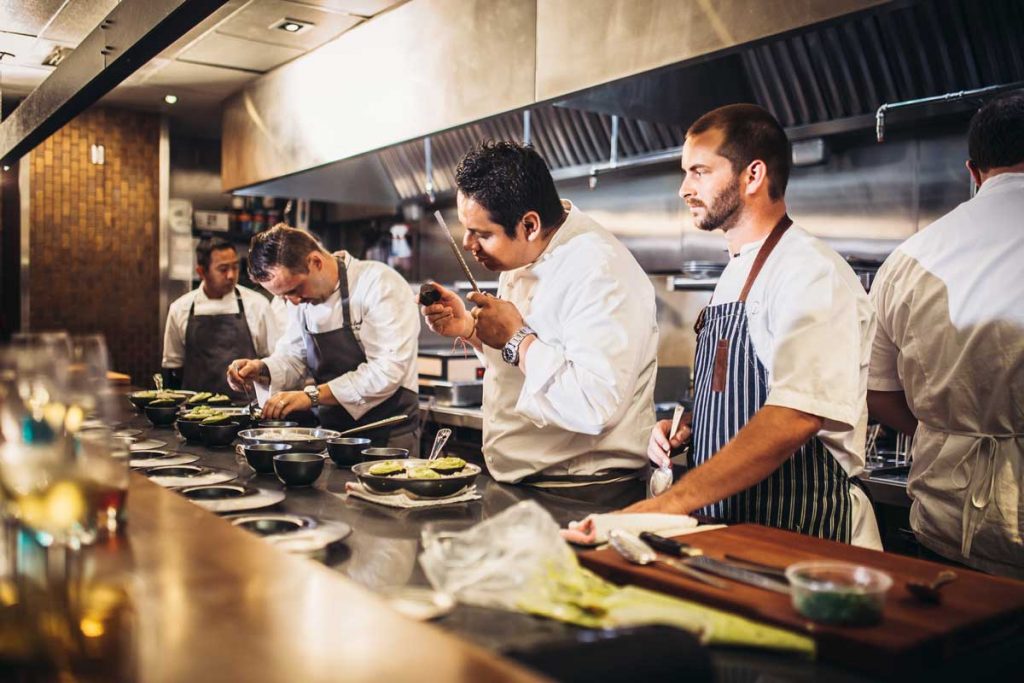 Alternatives to the traditional dining experience are popping up all over Los Angeles. Here are a few to whet your appetite.
By Heather Platt, adapted from Pop! Goes your Dinner in the June 2017 issue of WHERE Los Angeles Magazine
Los Angeles' restaurants run the gamut from casual cafeterias to venerable fine-dining spots, and chef Jason Fullilove's résumé includes stints at some of the best. But for the past two years, Fullilove has been busy nurturing Barbara Jean, his homestyle restaurant concept. "Concept" is the operative word, because Barbara Jean has no permanent location. Instead, it's been appearing for limited engagements around town, including its current residence on Melrose Avenue. The pop-up is just one of a growing number of alternative dining concepts—communal dinners, culinary incubators, ticketed dinners and more—offering adventurous visitors and locals a fresh way to experience LA's eclectic dining scene.
One service that's helping to connect diners with these alternative dining experiences is Feastly, a pop-up dining platform that allows guests to book a seat online (Fullilove was an early adopter). Some local Feastly events are held in private residences, but most are held in Feastly's new, stylish venues in Venice and downtown L.A.'s Arts District. At any given time at eatfeastly.com, dozens of events are available (e.g., Italian steakhouse food, a Filipino brunch, Tuscan Farmhouse Adventure, a vegan pasta-making class followed by dinner, a Get Rooted Chakra Dinner that includes a guided meditation and many more).
In addition to providing guests with one-of-a-kind meals, the format can be a boon for budding chefs. "I really started to hone in on the menu and really think about what the concept was [for Barbara Jean]," Fullilove says of his time at Feastly. "It just got more evolved because I was able to do, instead of a dinner once a month or once every two months, I could do them twice a month and really kind of develop a following and a brand. I think I was probably one of the first chefs who really attacked Feastly like, 'This is an opportunity to build a restaurant concept.' "
Los Angeles Pop-Up Dining Experiences
Barbara Jean
Where 7465 Melrose Ave., L.A.
When ongoing; D (W-Su), Br (Sa-Su).
How See barbarajeanla.com and make a reservation at yelpreservations.com.
EatWith
Where private homes
When ongoing; see website.
How Browse options and book a seat at eatwith.com; advance purchase is necessary.
Feastly
Where Venice and downtown LA's Arts District (addresses shared upon seat purchase); private homes
When ongoing; see website.
How Browse options and book a seat at eatfeastly.com; advance purchase is necessary.
The Rogue Experience
Where The Pacific Design Center, Blue Building, 8687 Melrose Ave., West Hollywood
When ongoing, D (W-Sa).
How Purchase tickets ($155/person for parties of two or four or Saturday buyouts for up to 10) at rogue-exp.com. Tickets (which sell out quickly) are released Mondays at 11 a.m. and can be purchased up to two weeks in advance.
"A great way to understand the concept of Feastly is to look at the art and music world," says Adam Zolot, who heads operations for Feastly. "Painters don't typically own the galleries where they exhibit their work. Musicians don't own the venues where they play. They are creatives, and their expertise lies in the art. By utilizing our marketplace platform and network of venues, we're able to provide the chef community the opportunity to focus on the food and the experience." That freedom to focus and experiment translates to flavor on the plate. "I think we really get to see the chef unfiltered," Fullilove says. "I'm not cooking anything I don't want to cook, and you taste it."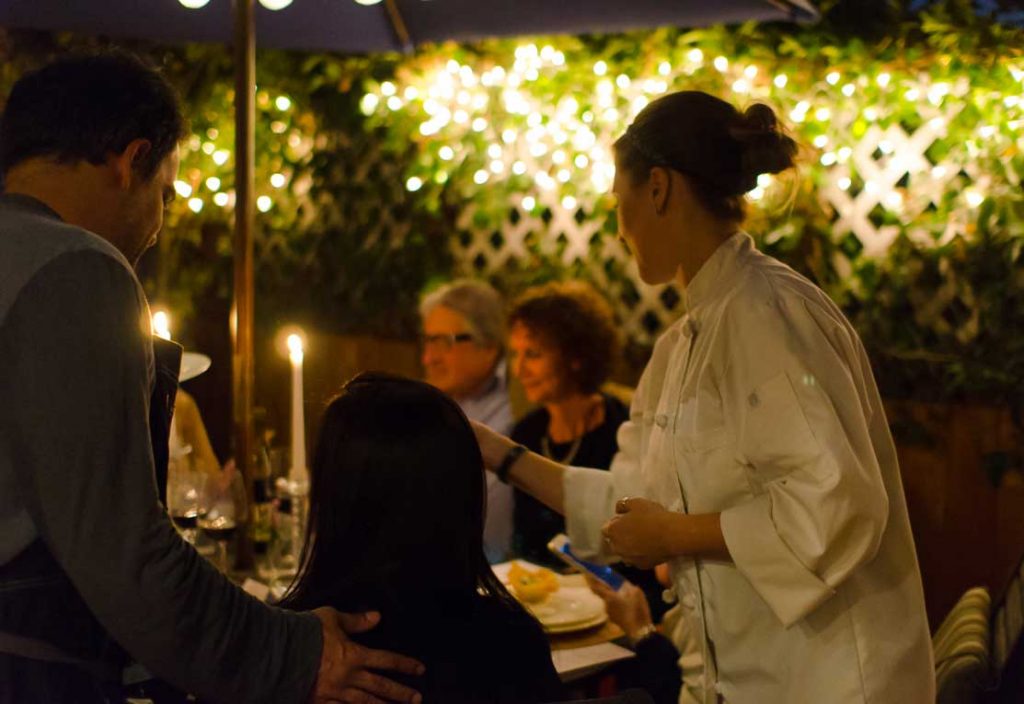 The supper-club platform can enhance the social aspect of dining, too. EatWith is another popular service that connects home cooks and chefs with dinner guests (it recently launched EatWith MasterChef, which gives diners the opportunity to dine with stars of the popular television show). For guests, who purchase tickets online, the experience is equivalent to attending a dinner party, only they've paid in advance for the meal, and they're likely sitting with a group of strangers in a stranger's home. Or, at least, they start the meal as strangers.
"At these pop-up events, one of the main draws is the people," says Christina Xenos, an L.A.-based chef who hosts EatWith dinners out of her Hollywood home. (Full disclosure—Xenos is a contributing writer/editor for Where Los Angeles and its sister website, socalpulse.com.) "They arrive not knowing each other, but by the end of the night are frequently erupting into laughter together and, I've been told, [planning to attend] other dinners with one another."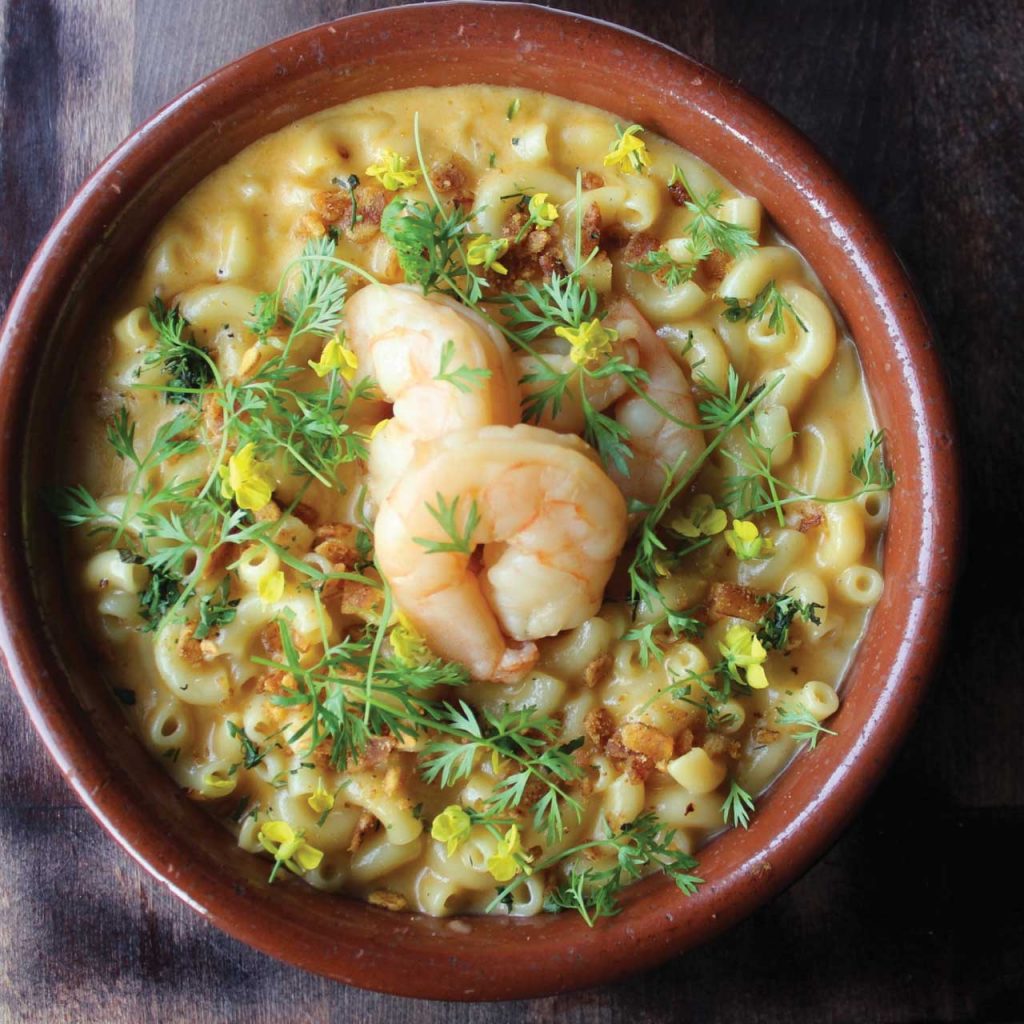 Xenos loves the intimacy of the eight-person events that she throws through EatWith but acknowledges that dinners held in Feastly's permanent locations might be better suited to some. "I think people new to the pop-up scene feel better about going to a building sometimes, rather than a person's house." (It's worth noting that the vetting process for both EatWith and Feastly involves an extensive and highly competitive application process.) That said, Xenos describes her experiences welcoming strangers into her home for her homemade Greek cuisine as magical. Plus, they've been the springboard to a new career. "It was nice to be able to host on my own schedule and do things on my own timeline to figure it out," says Xenos. "That led me to starting my own personal chef company, and the rest is history."
Young chefs working on their concepts aren't the only ones offering these types of dining experiences. Even long-established leaders in the culinary world, such as chef and restaurateur Wolfgang Puck (whose L.A.-area restaurants include Spago, Cut and WP24), see limited-seating, dinner-party-style dining as a complement to their more traditional venues. "Wolfgang knows we need to constantly evolve and continue to explore alternative platforms of dining outside of what we're already doing in the fine-dining, catering and [rapidly growing] airport business in order to remain relevant in this ever-evolving industry," says Maggie Davis, a communications rep for Puck.
In March, Puck announced the opening of the Rogue Experience, an eight-seat ticketed dinner in his West Hollywood experimental test kitchen that's designed to create "thought-provoking experiences" for guests. Similar to the Feastly and EatWith structure, the Rogue Experience offers no à la carte menu from which to order. A rotating group of chefs from Puck's international pool of culinary talent collaborate to create each meal (Puck himself occasionally makes an appearance). The untraditional tasting menus change weekly, allowing diners to witness these chefs at their most creative.
Allowing his extensive staff to share the spotlight seems to be fundamental to Puck's larger vision, too. "This project also allows our incredibly talented executive chefs, CDCs [chefs de cuisine], sous chefs and pastry chefs a chance to shine in a way they don't regularly get to in their restaurants. This is the talent that keeps our restaurants running on a daily basis, and to Wolfgang, them being recognized for their creativity is an important piece to the continued success of this company," says Davis.
Just as L.A. provides restaurants for all tastes, it now provides pop-ups for all palates. Whether you're looking for an intimate luxury dinner with one of the city's most famous chefs, a chance to challenge your taste buds with cuisines not easily found in restaurants (Ghanaian food, anyone?) or just want to be welcomed into a home, feel like a local and make new friends, these off-the-beaten-path experiences are sure to satisfy.
Photo credits: Header image courtesy of Wolfgang Puck. EatWith by Amanda Meyer. Barbara Jean's shrimp mac 'n' cheese by Heather Platt.