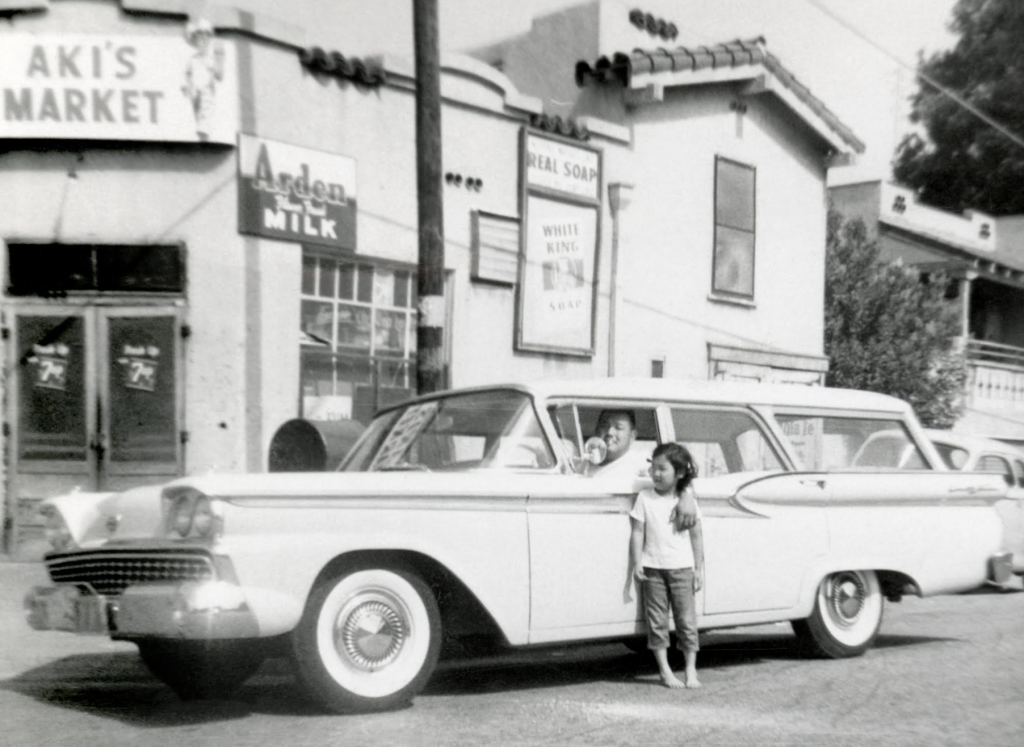 A Marketplace of Exploration and Reconciliation
The Japanese American National Museum (JANM) is set to unveil 'Aki's Market', a deeply personal and immersive project by multimedia artist and filmmaker Glenn Akira Kaino. The exhibition, scheduled from June 30, 2023, to January 28, 2024, breathes new life into a poignant chapter of Los Angeles' history.
'Aki's Market' draws inspiration from the quaint neighborhood market established by Akira and Sachiye Shiraishi from 1957 to 1970. Curated by their grandson and namesake, Glenn Akira Kaino, the exhibition utilizes virtual reality to recreate the Shiraishis' historical store. It also features an installation of a contemporary interpretation of the store.
Kaino's work delves into the deep-seated trauma suffered by Japanese Americans due to their incarceration during World War II. The project, as an artistic exploration, serves as a conduit for healing and challenging the remnants of collective pain, interweaving familial stories with a broader community narrative. It presents a unique opportunity to experience a century of cultural struggles and, hopefully, uncover pathways towards reconciliation.
Visitors equipped with VR headsets can explore the Shiraishi's store as it was in 1957, highlighting various sections in the physical gallery as they navigate the virtual space. The blend of archival elements with imaginary constructs, made possible by advanced technology, becomes a testament to art's power in facilitating collective healing and remembrance. 'Aki's Market' exemplifies how technology can preserve and personalise the past, enhancing our understanding of complex histories.
About the Artist
Born in 1972 in Los Angeles, Glenn Kaino has established a diverse artistic practice encompassing sculpture, painting, filmmaking, performance, installation, and large-scale public work. Beyond the confines of contemporary art, Kaino frequently collaborates across various cultural domains, spanning technology, music, and political organizing.
Kaino's work has been celebrated with solo exhibitions at prestigious institutions such as MASS MoCA, the High Museum of Art, Atlanta, the San José Museum of Art, Contemporary Art Center Cincinnati, the Studio Museum in Harlem, the Museum of Contemporary Art San Diego, and the Andy Warhol Museum, Pittsburgh, among others. His artistry has graced international events such as Desert X, the 13th International Cairo Biennale, the 12th Biennale de Lyon, Performa (2009), the 2004 California Biennial at the Orange County Museum of Art, the 2004 Whitney Biennial, and Prospect.3, New Orleans. Kaino's works also adorn the collections of revered establishments like the Los Angeles County Museum of Art, the Orange County Museum of Art, the Hammer Museum, and the Museum of Contemporary Art San Diego.
Beyond visual arts, Kaino has made significant strides in the world of filmmaking and production. He has won both an Emmy and Webby Award for his outstanding production and documentary work, which has been showcased at notable film festivals such as the Tribeca Film Festival and SXSW. As a recent participant in The Sundance Institute's Screenwriters Intensive, Kaino is channeling the inspirations from 'Aki's Market' into his debut fictional feature film, further cementing his versatility and creative vision.
For more information, check out janm.org
Photo credits: Photograph of Aki's Market Snapshot by JANM.