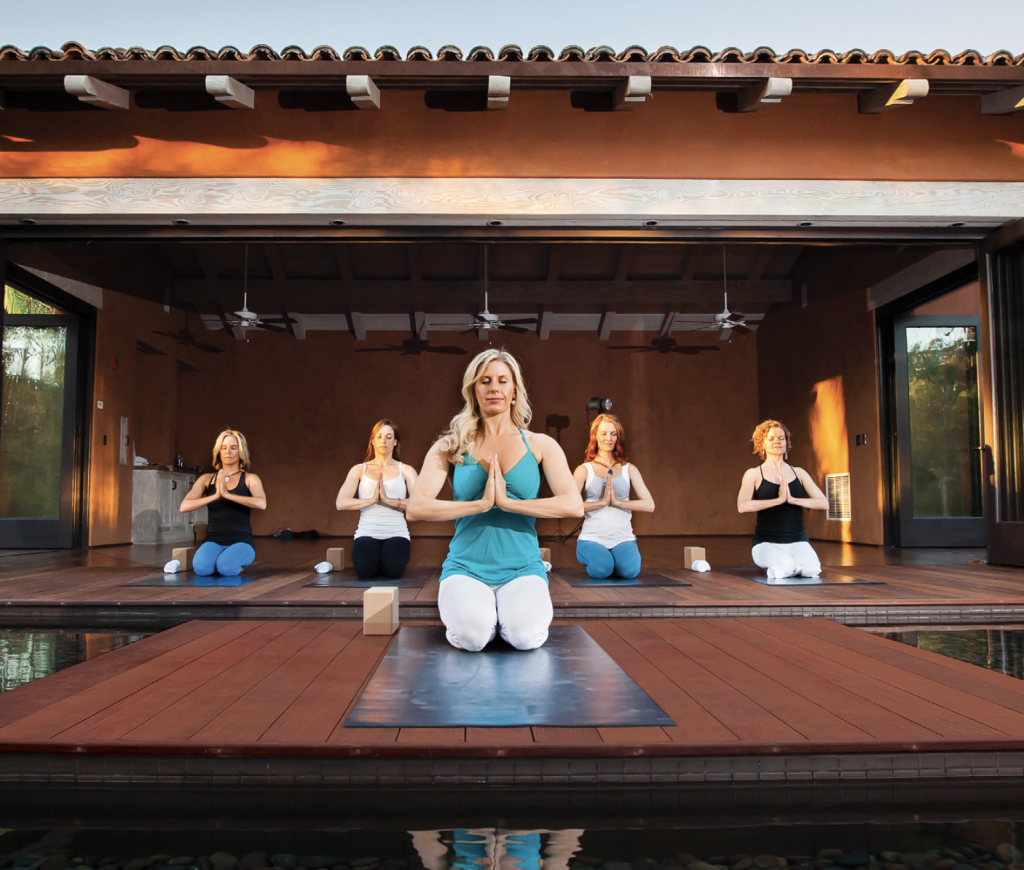 Springtime is prime time to do some wellness and fitness fine-tuning. As one of the more health-focused cities in the U.S., San Diego is an accommodating and resourceful place to shape up and feel better. These 10 local businesses and dynamic destinations are happy to help.
1) Wellness Wonder
"WINTER SKIN" IS a thing, even in Southern California. If you're looking to transform dull, tired, dehydrated skin for spring and summer, Rania at Bellage Cosmetics is a true skin whisperer. The longtime professional makeup artist and skincare specialist offers customized facials and peels; microneedling, micro-current and microdermabrasion procedures; anti-aging, skin-tightening and neck-firming treatments; and remedies that target acne, rosacea and sun damage—all with minimal or zero downtime. Be sure to ask Rania about her skincare line. (The Continuous Moisture Creme is a game changer for dry skin.) 2423 Camino del Rio South, Suite 107, Mission Valley, 858.525.5819.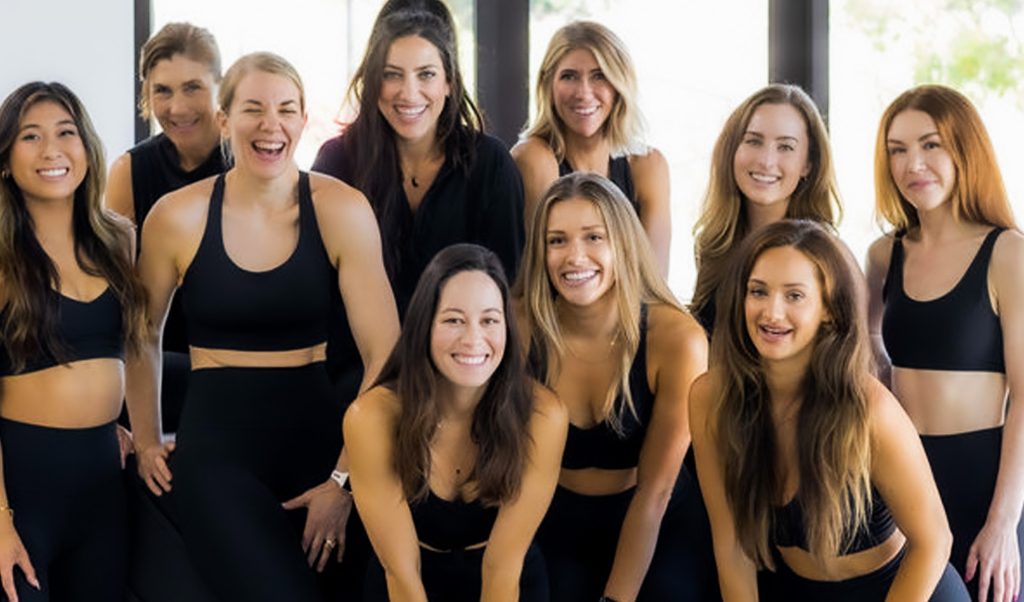 2) Agree to Lagree
OFTEN LUMPED UNDER the Pilates umbrella, the Lagree Method is very much its own separate fitness category. And Elevate Training—which has studios in downtown San Diego, Solana Beach, Carlsbad and Rancho Bernardo—is the place to try it. Workouts happen on the patented EVO machine (think of it as a souped-up reformer with more bells and whistles). The EVO provides spring-loaded, adjustable resistance across a series of slow, controlled movements using continuous tension; and each move can be made easier or more challenging depending on your fitness level. The payoff: a full-body, high-intensity, low-impact workout in just 40 minutes. Your muscles will shake, twitch and burn—eventually becoming more toned, lengthened and strengthened. elevatetraining.com
3) One-Stop Wellness
INTERESTED IN HOLISTIC health care? Saffron & Sage is a great place to start. The holistic health club and wellness center focuses on the mind-body connection and integrative, preventive care. Services include acupuncture, nutritional therapy, breath work, botanical medicine, IV therapy and immunity treatments, massage and fire cupping, sound therapy, spiritual direction, coaching and more—all under one roof. 2555 State St., Suite 101, Midtown, 619.933.2340.
4) Treat Yourself
LOOKING TO GET fit, primped and pampered in the lap of luxury? The recently renovated, Forbes Five-Star-rated Spa at Rancho Valencia won't disappoint. Give your skin some love in one of the resort's three new facial rooms; try the revolutionary new EmSculpt NEO body-shaping procedure; enjoy a hair blow-dry, mani-pedi and makeup session in the new Salon; sweat it out in the upgraded fitness center; try one of 97 fitness classes offered weekly; stretch it out at the open-air Serenity Yoga Pavilion; practice your serve on one of 14 Plexipave championship tennis courts (plus two European red clay courts); and relax with a craft libation at the adults-only Spa pool, heated to 84 degrees. 5921 Valencia Circle, Rancho Santa Fe, 858.759.6490.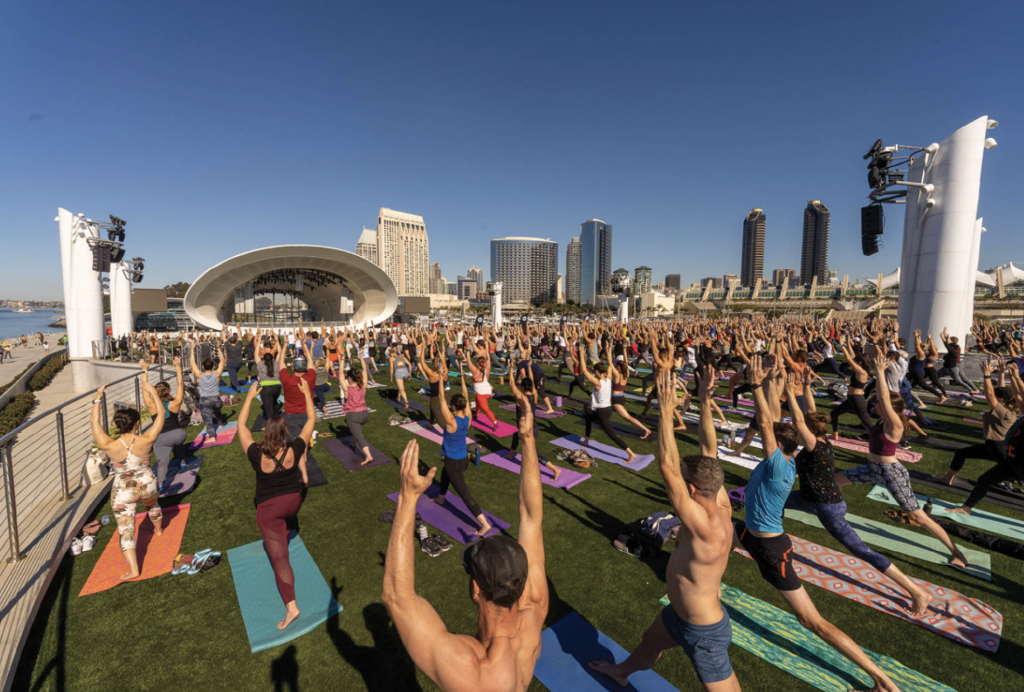 5) Namaste By the Bay
BEHOLD THE HEALING powers of holding a Downward Dog pose while surrounded by bay breezes and views. Presented by Fit Athletic, Yoga at The Rady Shell has become a regular (sometimes monthly) event—inviting yogis and novices alike for an hour-long "bootcamp yoga" session along the bayfront, led by a seasoned instructor. The next class is slated for March 18, but check The Shell's website for more upcoming spring sessions. And the best part? Admission is free; just be sure to register online in advance to reserve your space. And bring your own mat and sunscreen. 222 Marina Park Way, downtown, theshell.org
6) Hike a Hidden Gem
THERE'S NOTHING QUITE like Annie's Canyon Trail in coastal San Diego. For avid hikers, this one's short, sweet and scenic. (Novice hikers, it's a medium level of difficulty; just be sure you're OK with narrow spaces and climbing ladder-style stairs.) Tucked into the coastal bluffs near Solana Beach, the trail takes around 40 to 60 minutes to hike—during which you'll be squeezing through dramatic sandstone slot canyons; while taking in views of the San Elijo Lagoon Ecological Reserve and the ocean. Leashed dogs are welcome on the main path. 498-450 Solana Hills Drive, Solana Beach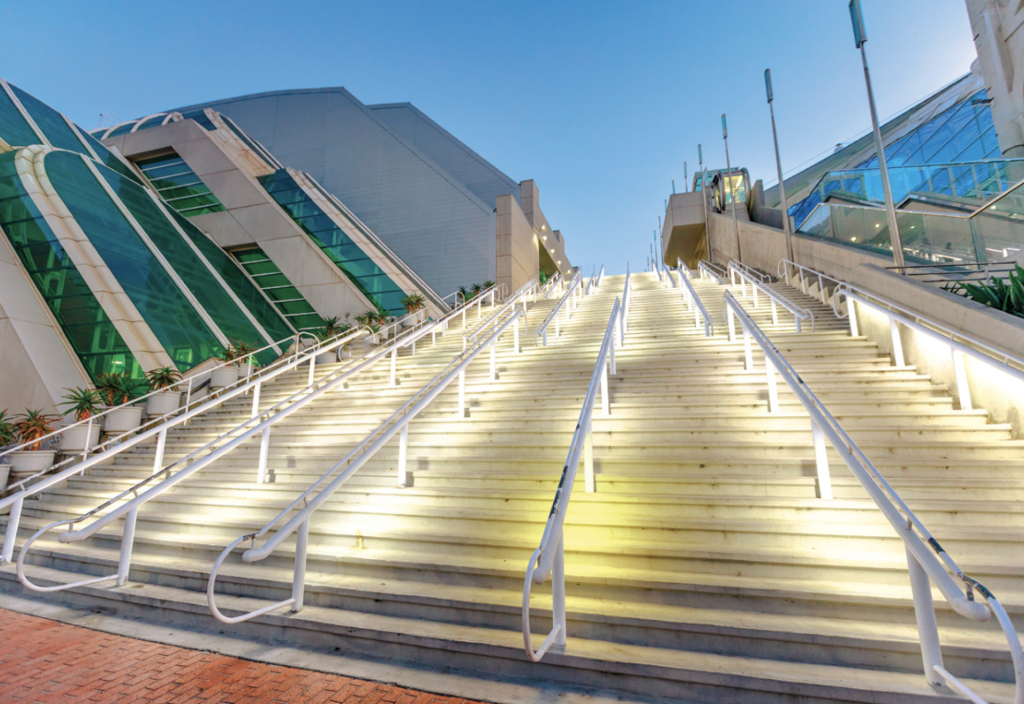 7) Step To It
GET YOUR DAILY steps in by conquering the city's ultimate stair stepper: the San Diego Convention Center stairs—all 100 of them. Starting on the Harbor Drive side, either walk, run or take the stairs two at a time and lunge your way up to the top. Repeat a few times and you'll work up a sweat; while taking in city views on one side and scenic bay panoramas on the other. Take the backside stairs down, where walking/jogging paths unfold along the south Embarcadero. 111 W. Harbor Drive, downtown.
8) Sleep Well
THE EIGHT HOURS (ideally) that you are not awake arguably are your body's most important. If you struggle with falling asleep or getting a deeply restful and restorative night's sleep, Torrey Holistics can help. The licensed medical and recreational cannabis dispensary offers remedies for insomnia, anxiety, pain, inflammation and more. The knowledgeable staff can help you choose from an array of sleep tinctures and edibles that will best address your needs. (A bonus: They also deliver!) 10671 Roselle St., #100, Sorrento Valley, 858.558.1420 .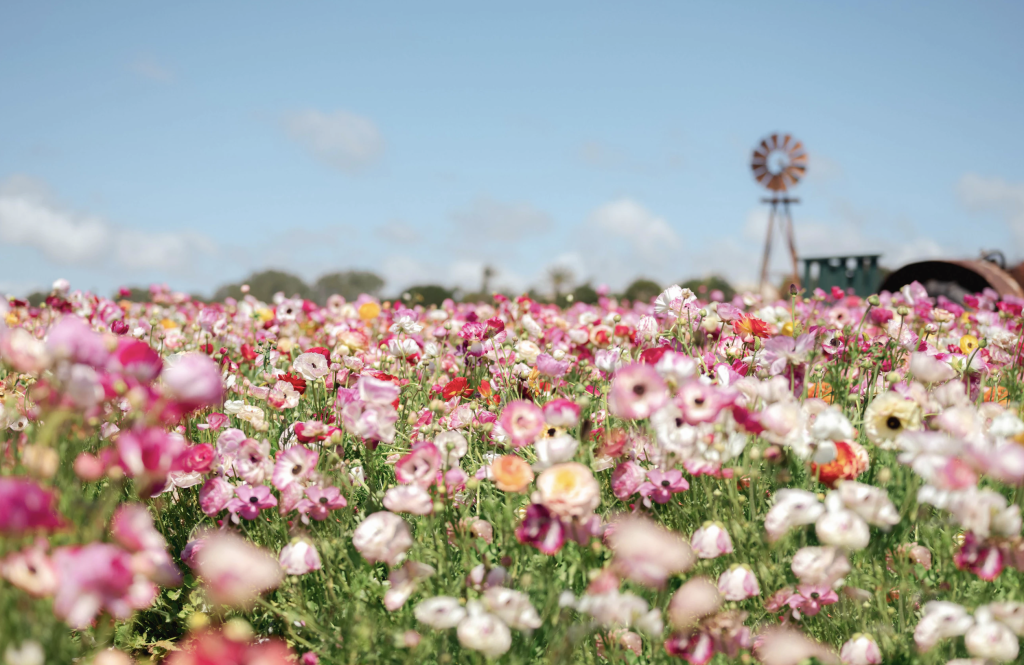 9) Stop & Smell the Flowers
FRESH FLOWERS AND fresh air can do a world of good for the mind, body and nostrils. Nothing says springtime in San Diego like The Flower Fields at Carlsbad Ranch—where 70 million flowers are in bloom through early May, including 55 acres filled with the ranch's famous, double-petaled giant Tecolote ranunculus. The 2023 season (whose theme is "Live Colorfully") features new wellness offerings like the "Meditation and Sound Healing" workshop and "Toddler and Me Yoga Storytime." There's also artist gardens, tractor-wagon rides, flower design workshops, a sweet-pea maze and the popular "American Flag of Flowers." 5704 Paseo del Norte, Carlsbad, 760.431.0352.
10) Fuel Up
SAN DIEGO COUNTY is home to dozens of health-focused eateries, but GOODONYA is among our favorites for serving dishes that are as delicious as they are nutritious. The nature-inspired restaurant, wine lounge, market and product company offers certified-organic, non-GMO eats for breakfast, lunch and dinner daily. Think: burgers, salads, wraps, bowls and a stellar chicken pot pie. We also love GOODONYA's fair-trade coffee (the beans are roasted via solar power in Barrio Logan); natural wines and hard kombucha on tap; and its own brand of electrolyte-rich mineral powder to combat dehydration. 1051 S. Coast Hwy. 101, Encinitas, 858.264.8550.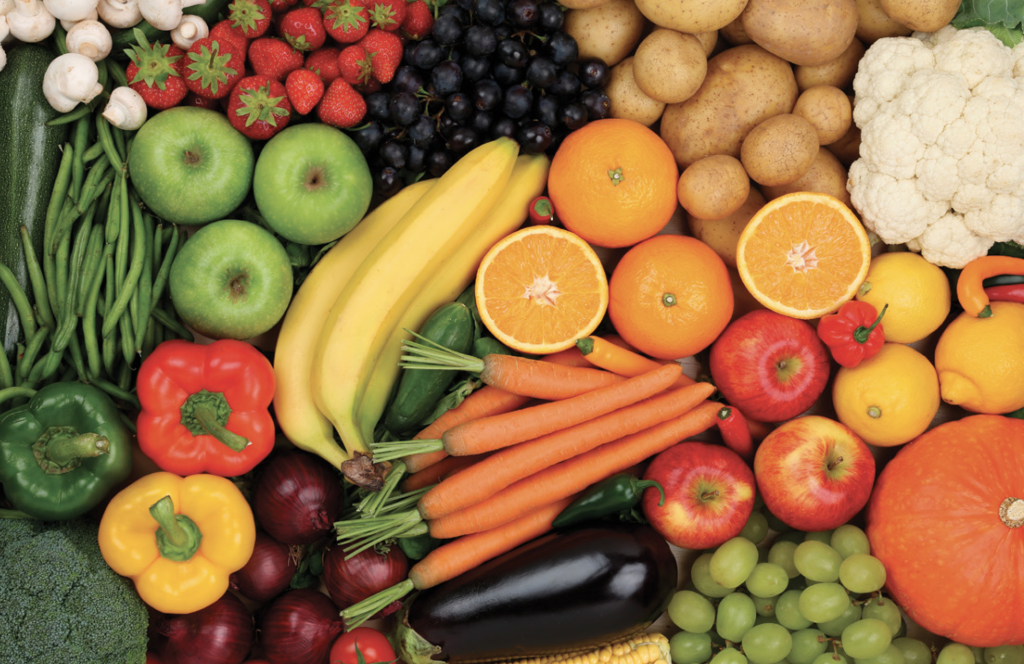 When it comes to health, wellness, fitness and beauty, San Diego has no shortage of businesses devoted to helping people look and feel their best. Add to these resources our year-round mild weather, diverse landscapes and coastal proximity, and San Diego makes for a beautiful backdrop when investing in some self-care.
Photo credits: All images are courtesy of the businesses and venues.