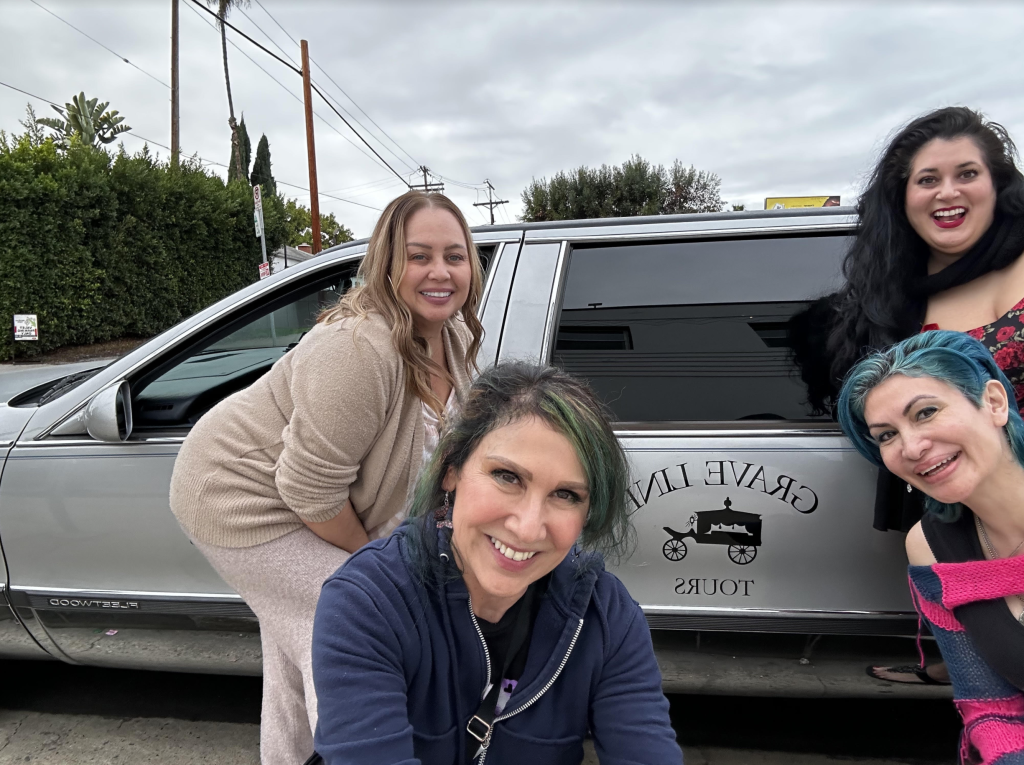 Los Angeles, the city of dreams, where stars are born and legends are made…Yet, beneath its glittering veneer lies a past punctuated with shocking tales and thrilling mysteries. Grave Line Tours invites you on a journey to rediscover L.A. like never before.
Why Should You Hop On?
✨ L.A. Like Never Before: Venture beyond the silver screens and witness a side of L.A. that most only whisper about! The Black Dahlia, Manson, and O.J. Simpson are just the tip of the iceberg. Peel back the layers and let history enthrall you.
✨ The Ultimate Experience: Comfort? Check! Dark allure? Double-check! Enjoy your tour in their sleek, custom six-door funeral Cadillac Fleetwood limousines, designed to enhance your eerie exploration.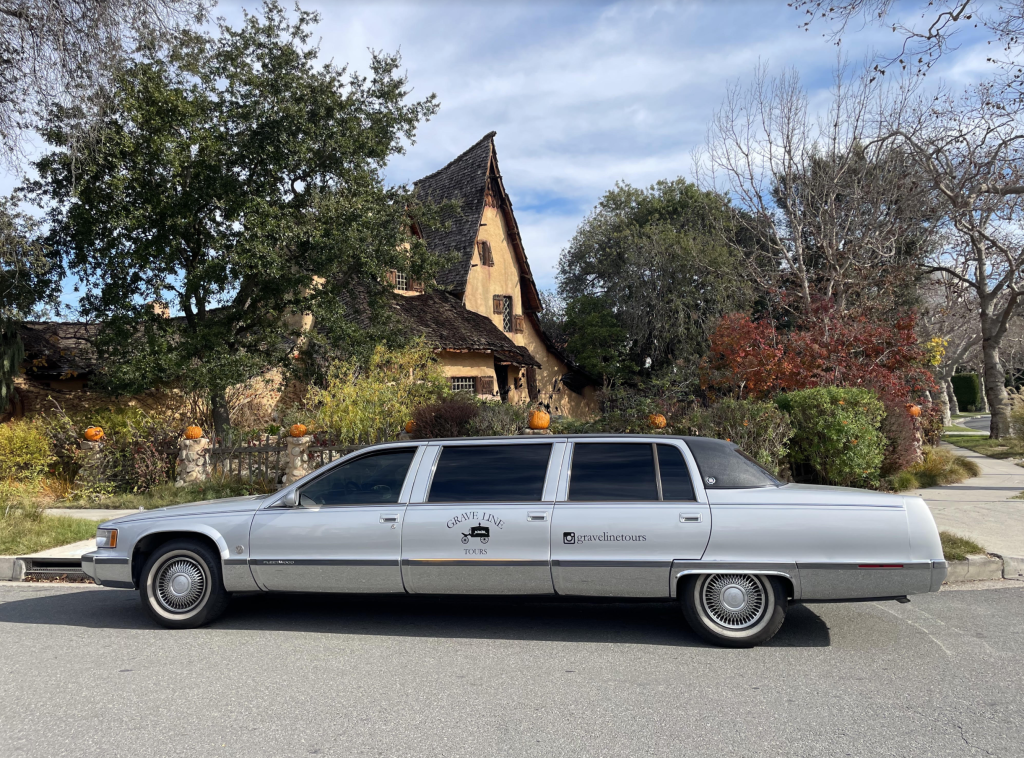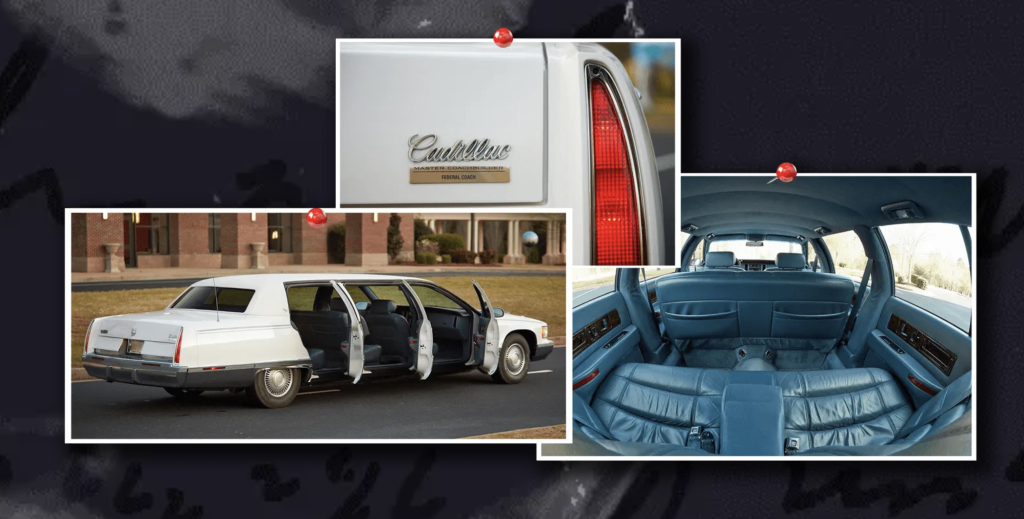 ✨ Engaging Rides: Tours are more than just drives; they're an a immersive experiences that dives deep with audio-visual aids that paint a vivid picture of L.A.'s spine-chilling past.
✨ Variety: With tours ranging from "Death Becomes Her" to "A Star is Torn", there's something for everyone. Want to really test your mettle? Opt for premium limo rides, exploring chilling tales like Manson Family Murders and the Black Dahlia.
✨ Centrally Located: Begin your thrilling journey at the heart of L.A., at the iconic Ovation Hollywood. Their knowledgeable and passionate guides await you under the miniature HOLLYWOOD sign.
Grave Line Tours – Where History Meets Mystery!
Reserve your seat TODAY and dive into the tales that define L.A. beyond its glamour and fame. Experience the intoxicating blend of excitement, allure, and the undeniable truth that every story has a dark side. Don't just visit L.A.; live it, through the tales that have shaped its very essence. 🔮🚘🌃
Disclaimer: Grave Line Tours is dedicated to providing a respectful experience. While they dive deep into L.A.'s dark history, they do not condone or glorify any acts of violence. Their tours aim to shed light on the events that have shaped the city, ensuring that the memories of the victims are honored and remembered.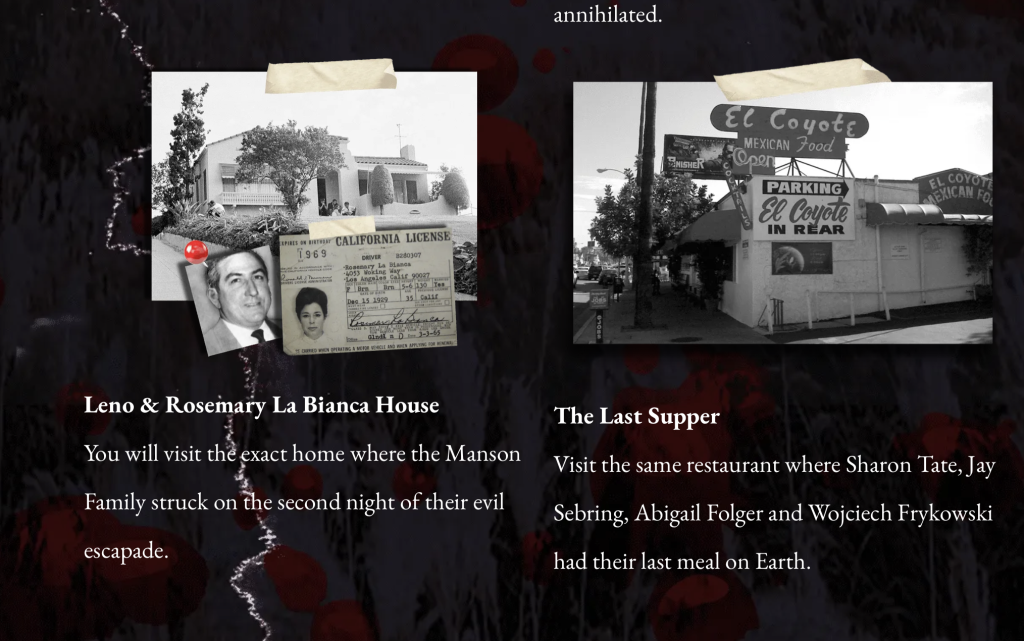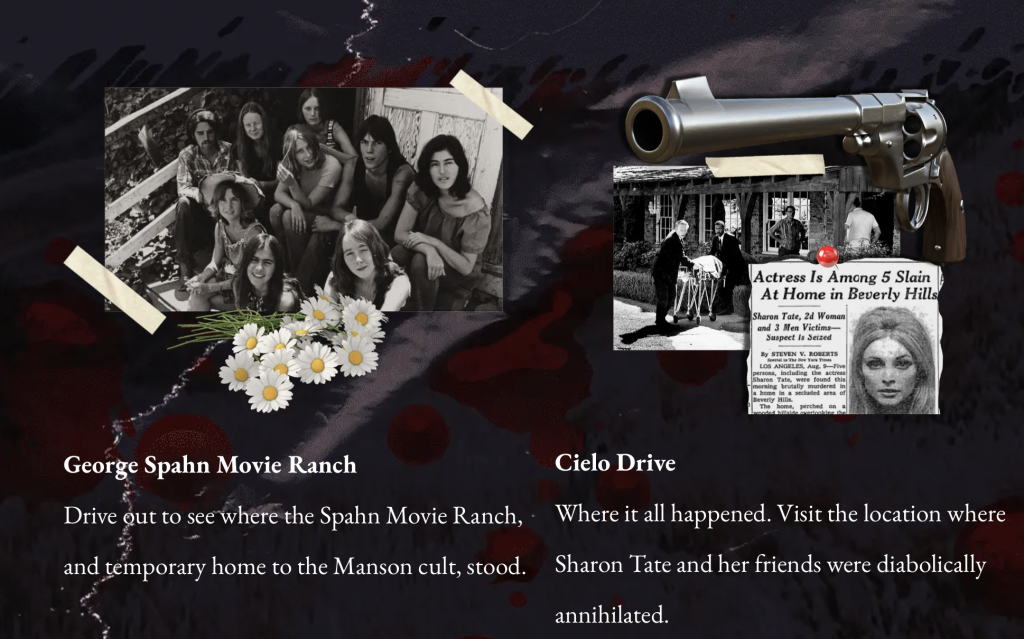 Photo credits: Photos courtesy of Grave Line tours