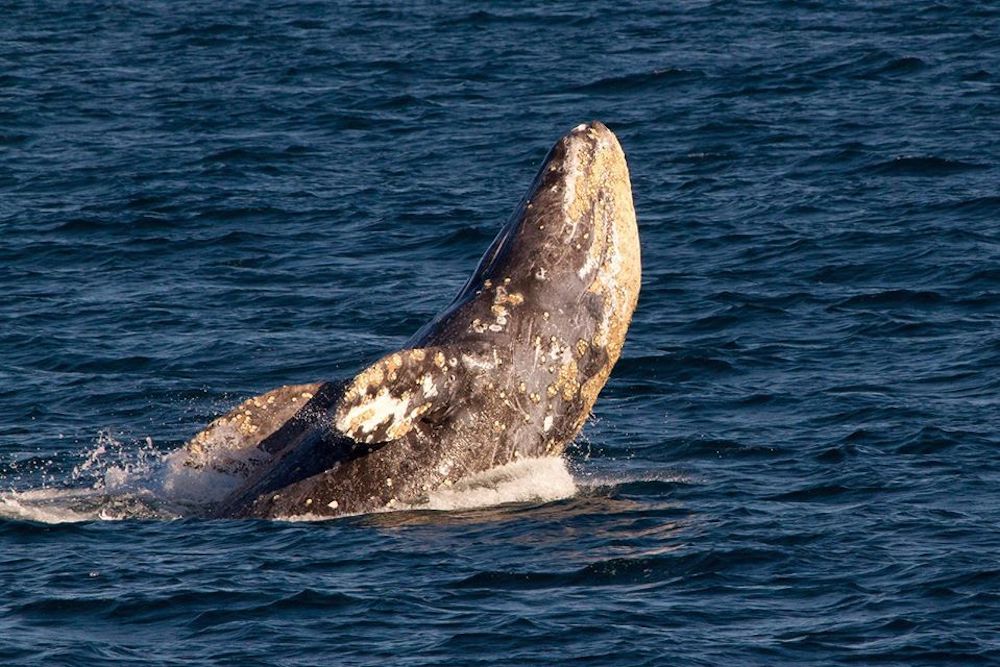 Star Brews Beer Festival, Whale Watching, Dear Evan Hansen and more… Check out the top San Diego weekend events for January 2-5.
Edited by Brooke Knetzger.
EVENTS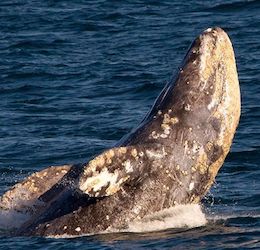 Whale Watching
Jan. 2-5. Prepare for an ocean adventure with Birch Aquarium and Flagship Cruises & Events. Join the twice-daily whale watching cruises to locate Gray Whales on their epic 20,000 mile round-trip migration from their arctic feeding grounds to Baja California, Mexico. Search for whales, dolphins, seals, sea lions, migrating birds, and more with the ocean experts from Birch Aquarium! The family-friendly ship departs from the Flagship Cruises & Events docks in Downtown San Diego. Don't forget to bring a hat, sunscreen, and your sense of adventure! See website for pricing and additional information. 990 North Harbor Drive, San Diego. flagshipsd.com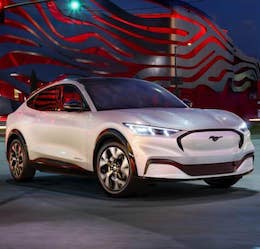 San Diego International Auto Show
Through Jan. 5. Check out hundreds of model-year vehicles, plus preview the cards and trucks of tomorrow, at this annual event "where the cars are the stars." Don't miss the chance to be among the first in the U.S. to see San Diego debut newly unveiled vehicles not yet in showrooms that are expected to be on display at the show. San Diego Convention Center, 111 W. Harbor Drive, downtown. sdautoshow.com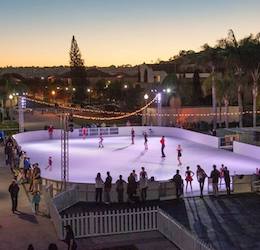 Rady's Children's Ice Rink
Through Jan. 5. Rady Children's Hospital Auxiliary and Liberty Station will kick off the holiday season with outdoor ice skating at the Rady Children's Ice Rink at Liberty Station. The rink will stay open daily from 10 a.m. to 10 p.m. except on Thanksgiving and Christmas, and will be featured in Liberty Station's Tree Lighting & Holiday Festivites on Friday, Nov. 29. Closes January 5. $15 adults;13 children. libertystation.com
FOOD + DRINK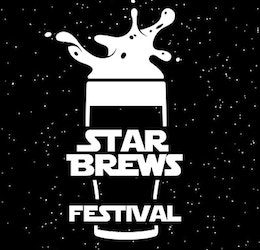 Star Brews Beer Festival 
Jan. 3-4. Head to the Star Brews Beer Festival and see the San Diego Air and Space Museum transform into an intergalactic playground complete with tastings of over twenty stellar craft beers. Be sure to explore the Darth Lair of Ciders and the Rebel's Beer Base. The event will feature multiple characters, photo ops, plenty of food and live music from the Storm Rockers and R2-DJ2. San Diego Air & Space Museum, 2001 Pan American Plaza, Balboa Park. 7 – 10 p.m. Tickets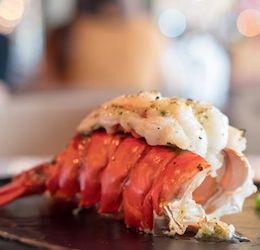 Hornblower's Lobster Dinner Cruise
Jan. 3-4. Don't miss Hornblower's signature dinner cruise, which comes with an exclusive three-course lobster dinner option on Friday and Saturday nights. The cruise begins with a glass of chilled champagne, followed by a three course dinner and unforgettable views of beautiful San Diego. 7 – 10 p.m. Boarding begins at 6:30 p.m. See website for various pricing and additional information. Pier 1 Hornblower Landing: 1800 N Harbor Dr, San Diego. hornblower.com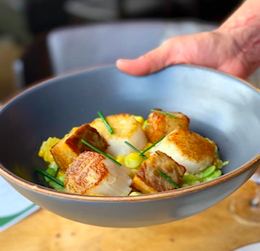 Sunday Supper at Whisknladle 
Jan. 5. Head to the popular neighborhood eatery in La Jolla for their new Sunday Suppers. Chef Ryan Johnston has created a special pre fixe menu, which includes an appetizer, entree and a dessert or beverage for $45 per person.  Every Sunday night. 1044 Wall Street, La Jolla. whisknladle.com
ARTS + CULTURE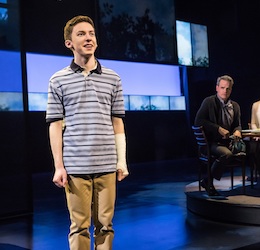 Dear Evan Hansen 
Jan. 2-5. A letter that was never meant to be seen, a lie that was never meant to be told, a life he never dreamed he could have. Evan Hansen is about to get the one thing he's always wanted: a chance to finally fit in. DEAR EVAN HANSEN is the deeply personal and profoundly contemporary musical about life and the way we live it. Through January 12. San Diego Civic Theatre, 1100 Third Ave, San Diego. sandiegotheatres.org
First Friday ARTS DISTRICT
Jan. 3. Find new art for the New Year at First Friday ARTS DISTRICT kicking off this Friday from 5-9 p.m.  Find locally made art and gifts and experience the arts with live performances by San Diego Dance Theater highlighting Janus IV.  Explore Shewanders Photography selfie station and hands-on sticker art-making at Barracks 19.  Plus, enjoy new "Open Late after 8" live music at THE LOT, where visitors can enjoy free live music from 8-10 p.m. Liberty Station, 2640 Historic Decatur Road, Point Loma. libertystation.com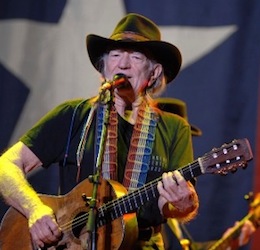 Willie Nelson
Jan. 3. Don't miss a chance to see the iconic Texan, with his impressive six-decade career and over 200 albums, perform at Balboa Theatre this Friday. The creative genius behind the historic recordings of Crazy, Red Headed Stranger, and Stardust, Willie Nelson has earned countless awards for his musical talents while also proving himself as an author, actor and activist. 7:30 p.m.; doors open 6:30 p.m. Balboa Theatre, 868 Fourth Ave, San Diego. Tickets
The Winehouse Experience
Jan. 4. Calling all Amy Winehouse fans to Little Itay's Music Box this Saturday night. Mia Karter Productions will present a Tribute to the late Amy Winehouse, featuring her incredible original music and many of her classic hits. The Winehouse Experience is a celebration of the great icon's unique style and artistry that will not disappoint. Enjoy hits such as "Rehab" and " You Know I'm No Good." $20+. 8 p.m. Music Box, 1337 India Street, San Diego. Tickets
Photos: Whale Watching courtesy Flagship Cruises & Events. San Diego International Auto Show courtesy San Diego Auto Show. Rady's Childrens Ice Rink courtesy Rady's Children's Ice Rink. Star Brews Beer Festival courtesy Rock Star Beer Festivals. Lobster Dinner Cruise courtesy Hornblower. Whisknladle courtesy Whisknladle. Dear Evan Hansen courtesy DearEvanHansen.com. First Friday courtesy Liberty Station. Willie Nelson courtesy WillieNelson.com. Music Box courtesy Music Box SD.