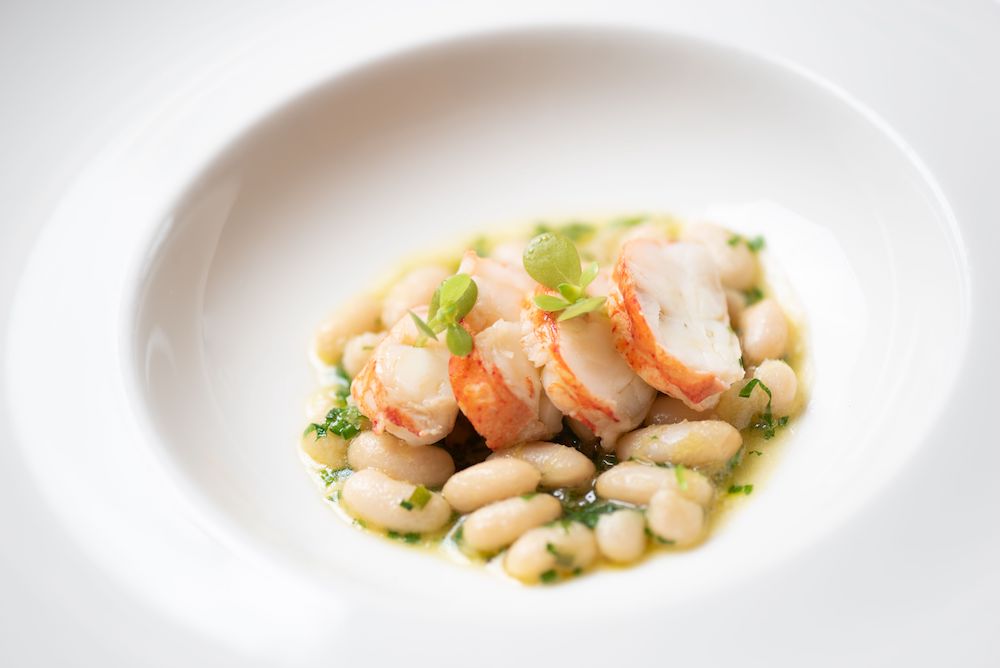 RustiCucina, Leap Day Dinners, Alice and more… Check out the top San Diego weekend events for February 27-March 1.
Edited by Brooke Knetzger.
EVENTS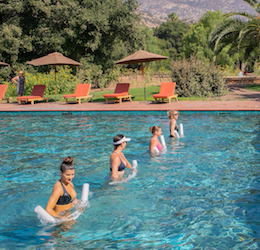 Bliss Out Camp Out at Rancho La Puerta
Feb. 26-29. Calling all fitness friends, solo travelers, outdoor enthusiasts, and everyone alike to Rancho La Puerta for a mini-retreat experience led by Bliss Out Camp Out's team including BOCO co-founders, Chrissy Gray and Fiona Leung. On top of enjoying Rancho La Puerta's world-renowned amenities including casita-style accommodations, 60 fitness, therapeutic spa treatments, and more, Bliss Out Camp Out will provide a series of lectures, workshops, and cooking classes. Rancho La Puerta, Tecate, Baja California, Mexico. Reservations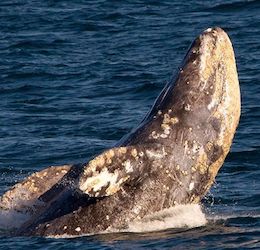 Whale Watching
Feb. 27-March 1. Prepare for an ocean adventure with Birch Aquarium and Flagship Cruises & Events. Join the twice-daily whale watching cruises to locate gray whales on their epic 20,000-mile round-trip migration from their arctic feeding grounds to Baja California, Mexico. Search for whales, dolphins, seals, sea lions, migrating birds, and more with the ocean experts from Birch Aquarium! The family-friendly ship departs from the Flagship Cruises & Events docks in Downtown San Diego. Don't forget to bring a hat, sunscreen, and your sense of adventure! See website for pricing. 990 North Harbor Drive, San Diego. flagshipsd.com
FOOD + DRINK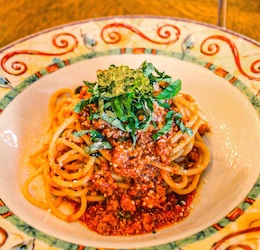 RustiCucina
Now Open. Rusticucina, now open in Hillcrest, invites locals and visitors to experience a farm-to-neighborhood restaurant serving American-Italian cuisine. Their food menu, designed by Executive Chef, Marco Provino, boasts hearty, rustic cuisine, with pasta made in-house, from scratch, as well as delicious entrees, pizzas, and flatbreads. Their tableside service offers guests either a Cheese Wheel Pasta or Chef's Charcuterie Board experience. The outdoor space is dog-friendly and they offer a pet menu for furry guests. Open daily. 3797 Park Boulevard, Hillcrest. 619.310.5291 rusticucina.com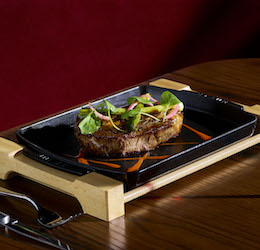 International Smoke
Feb. 29. In honor of Leap Year, One Paseo's International Smoke is offering a special for carnivores. Known for its wood-fired, global flavors, the restaurant is adding a 29-ounce bone-in porterhouse steak to its lunch and dinner menus on Saturday, February 29. Prices vary. 3387 Del Mar Heights Rd #0100, Del Mar. internationalsmoke.com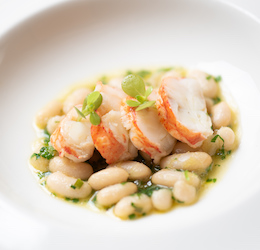 Leap Day Dinner at Marina Kitchen
Feb. 29. In honor of 2020 Leap Day, Marina Kitchen at the Marriott Marquis San Diego Marina has partnered with Stag's Leap Wine Cellars for an exclusive Leap Day Dinner event. Executive Chef Aron Schwartz has crafted a five-course decadent meal which includes Tempura Dungeness Crab, Grilled Chino Farms Radicchio with Kona Kampachi and Cara Cara, Tournedos Rossini with Seared Tuna, Chicken Mousse, and more. $150 per person. 7-10 p.m. Marriott Marquis San Diego Marina, 333 West Harbor Drive, San Diego. Tickets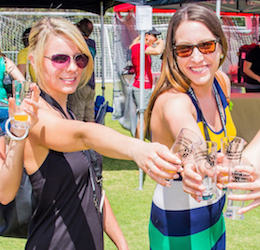 Mission Valley Craft Beer + Food Festival 
Feb. 29. Don't miss the 10th annual Mission Valley Craft Beer & Food Festival as it joins forces for the first time with San Diego Bacon Fest to celebrate bacon and all things craft. Participants include Arcana Brewing, JuneShine, The Promiscuous Fork and many more. See website for full list of participants and additional information. Noon-4 p.m. San Diego County Credit Union Stadium, 9449 Friars Rd, San Diego. Tickets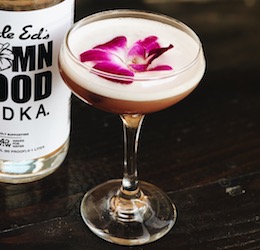 The Rabbit Hole
Feb. 29. The beloved Normal Heights hotspot will be celebrating this year's extra day with plenty of booze. In partnership with Uncle Ed's Damn Good Vodka, the all-day event will feature drink specials and giveaways. During brunch hours, The Rabbit Hole will be pouring $5 Damn Good Bloody Mary's until 2 p.m. and will offer $5 Damn Good Jackfruit Sours all day, an exclusive holiday cocktail comprised of Damn Good Jackfruit Vodka, Lo-Fi Aperitif, ginger, aquafaba, and lemon juice. 3377 Adams Ave, Normal Heights. rabbitholesd.com
ARTS + CULTURE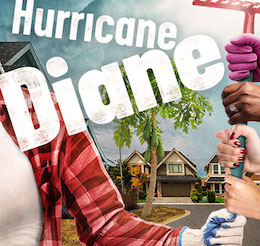 Hurricane Diane
Feb. 27-March 1. This unconventional new comedy from Pulitzer Prize finalist Madeleine George tells the tale of the Greek god Dionysus' return to the modern world disguised as the butch gardener Diane, whose secret mission is to seduce mortal followers and restore the earth to its natural state. Where better to begin than with four real housewives from New Jersey? The New York Times cheered Hurricane Diane as an "astonishing new play," and New York magazine hailed it as "hilarious and full of keen observation and profound human affection." Through March 8. The Old Globe, 1363 Old Globe Way, Balboa Park. Tickets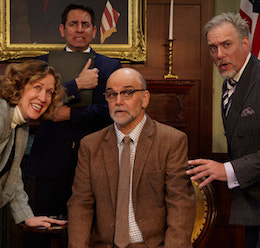 The Outsider
Feb. 27-March 1. The Outsider is a razor-sharp, hilarious satire of modern American politics and an inspirational tribute to democracy. Overflowing with clever plot twists portraying the contemporary political climate, Paul Slade Smith's play is a fun-house mirror, held up to reflect our often confounding governmental system. If you're overwhelmed by today's headlines, this thoroughly non-partisan laugh-fest is just what you need. Through March 22. North Coast Repertory Theatre, 987 Lomas Santa Fe, Suite D, Solana Beach. Tickets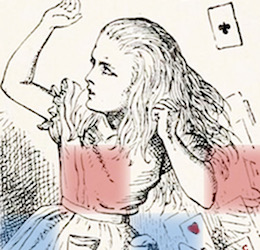 Alice
Premieres Feb. 29. Go down the rabbit hole in this imaginative musical adaptation of the Lewis Carroll classics Alice in Wonderland and Through the Looking Glass. See website for various showtimes. Through April 12. Lamb's Players Theatre, 1142 Orange Ave., Coronado. lambsplayers.org 
Photos: Rancho La Puerta courtesy Rancho La Puerta. Whale Watching courtesy Flagship Cruises & Events. RustiCucina courtesy Alternative Strategies. Mission Valley Craft Beer + Food Festival courtesy mvcbf.com. Leap Day Dinner at Marina Kitchen courtesy Fast Forward Events. International Smoke courtesy Dhanraj Emanuel. The Rabbit Hole courtesy Crowe PR. Hurricane Diane courtesy The Old Globe. The Outsider courtesy North Coast Repertory Theatre. Alice courtesy Lamb's Players Theatre.