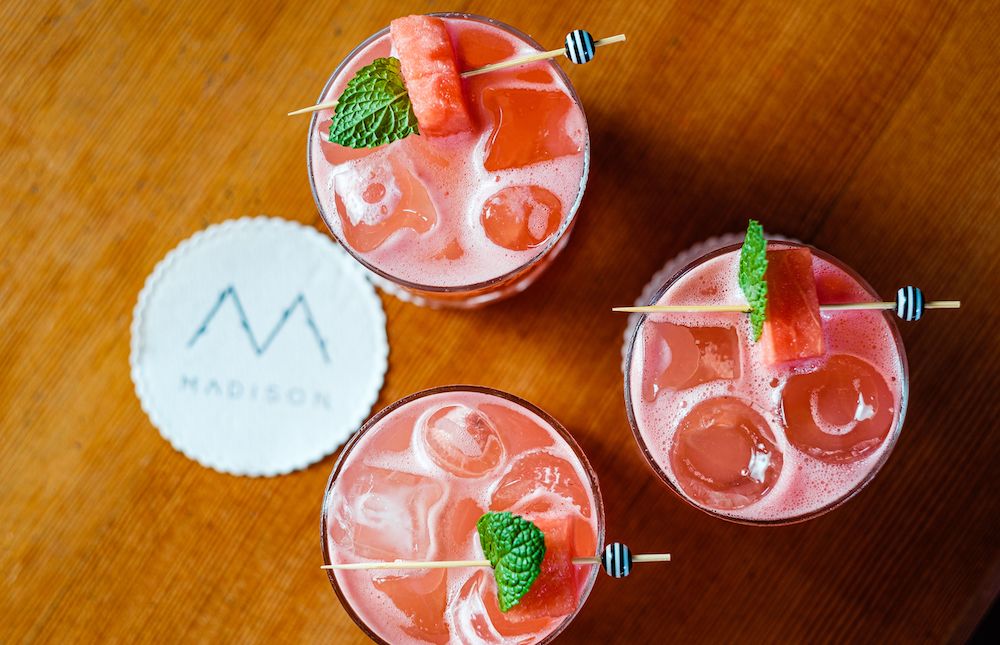 Kaaboo

, Madison on Park, Almost Famous and more… Check out the top San Diego weekend events for Sept. 12- Sept. 15.
Edited by Brooke Knetzger.
EVENTS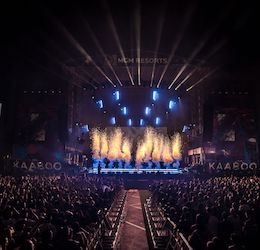 KAABOO
Sept. 13-15. Make plans for this three-day "experiential" festival featuring music, comedy, food, wine, art and even spa indulgences. Catch headliners Kings of Leon, Dave Matthews, Mumford & Sons and Duran Duran, plus dozens of other musical acts on multiple stages. Featured chefs include Michael Mina, Richard Blais, Antonia Lofaso and many more. See website for schedule and prices. Del Mar Fairgrounds, 2260 Jimmy Durante Blvd., Del Mar. kaaboodelmar.com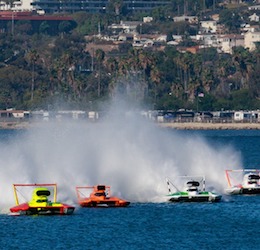 San Diego Bayfair
Sept. 13-15. Crowds flock to Ski Beach to catch the World Series of Power Boat Racing, featuring intense water competition and some of the fastest powerboats in the world. Guests can look forward to a military air display, kids activities, fireworks, BBQ's, craft beer, live music and so much more. Racecourse runs between Crown Point and Fiesta Island, Mission Bay, 858.578.7454. sandiegobayfair.org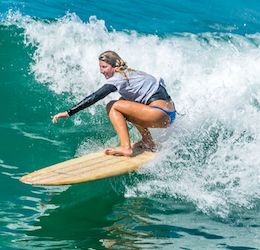 OMBAC's 26th Annual Longboard Surfing Contest
Sept. 14. The Old Mission Beach Athletic Club is calling all surfers to grab their vintage longboards and paddle out for a nostalgic competition benefiting the Prevent Drowning Foundation of San Diego. Spectators are encouraged to grab their binoculars to view the competition from the pier, which provides them with a "bird's eye" view. The contest, taking place this Saturday, is an opportunity for surfers to gather and pay homage to the "Golden Age" of surfing. All contestants must surf on longboards made in 1969 or older, nine feet or longer, with no leash. 8:15 a.m. North Side of Crystal Pier in Pacific Beach ombac.org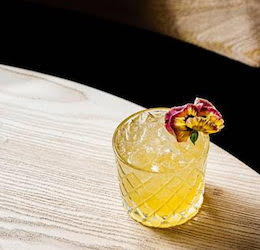 InterContinental Anniversary Party
Sept. 14. InterContinental San Diego is celebrating their one-year anniversary with a Homeruns for Homelessness charity whiffle ball tournament to benefit the Alpha Project, a local charity that helps with the homeless and finds them housing. At this all-ages, all-levels event, guests can request their "at-bat" song, step up to the plate at historic Lane Field Park and wind up for a whiffle ball – the farther it gets hit, the more the hotel will donate on the batters behalf! The event will also include a ballpark-style lunch, ice cold brews in the "outfield", raffle and silent auction prizes, fun and games for kids, and more. 11 a.m. – 2 p.m. Tickets
FOOD + DRINK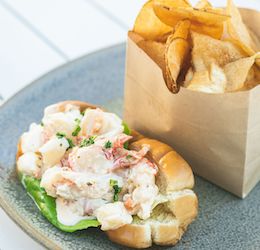 JSix New Menu
Now Available. JSix has launched a brand-new menu this month, spearheaded by newly-appointed executive chef, Steve Hamilton. A New England native, Chef Hamilton has infused San Diego's local produce and fresh seafood with his love for New England cuisine, evident in the menu's unique offerings. Key highlights include "The OG Lobster Roll" crafted New England style, chilled Spanish octopus served with fingerling potatoes and summer fruit, and lobster mac and cheese made with gruyere cheese and orecchiette noodles. Hotel Solamar Terrace, 616 J Street, San Diego, 619.531.8744. www.jsixrestaurant.com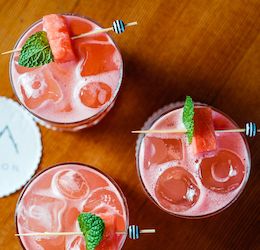 Madison on Park's New Cocktails
Now Available. For the first time since opening almost three years ago, Madison on Park will be unveiling an entirely new cocktail menu, adding 15 fresh cocktails crafted by Bar Manager Danny Kuehner. Featuring ingredients such as butterfly pea powder, passion fruit sparkle dust and house avocado pit orgeat, the menu will pair Madison's refined mid-century design with unique libations. New highlights include Clarified Vegan Milk Punch, an Umami Cocktail with Japanese Whiskey and a drink made with Amethyst Crystal infused Botanist Gin, served with a crystal on a tarot card coaster. 4622 Park Blvd., University Heights, 619.269.6566. madisononpark.com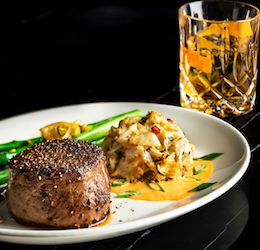 Del Frisco's Double Eagle Steakhouse
Sept. 13- 15. Del Frisco's Double Eagle Steakhouse is hosting a specially-priced Prime Pair menu on select days in September in honor of Childhood Cancer Awareness Month. $5 from the purchase of every Prime Pair sold will be donated to St. Jude Children's Research Hospital®. The two-hour prix fixe menu featuring a salad, an entrée paired with the restaurant's signature lump crab cake and a side dish will be offered at a special price of $59. Entrée choices include the Double Eagle's simply-prepared fish, hand-cut filet mignon or Manhattan-cut New York strip steak. 901 Bayfront Court, Suite 10, 619.272.5060. delfriscos.com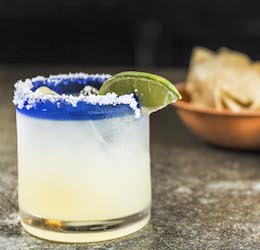 Ponce's Mexican Restaurant Celebrates 50 Years
Sept. 15. One of San Diego's longest-running and family-owned businesses will celebrate 50 years in San Diego with a 300-person event taking over the parking lot and park adjacent to the original restaurant. This all-ages event will take the form of a parillada, or Mexican cookout, with live music, family-friendly activities, and of course food and drink. Tickets will also included a limited edition t-shirt and raffle ticket. Noon-6 p.m. $50. 4050 Adams Ave, Kensington, 619.282.4413. poncesrestaurant.com
ARTS + CULTURE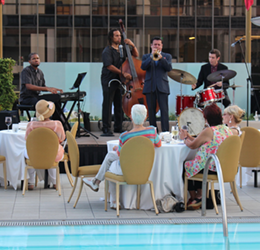 Sunset Poolside Jazz
Sept. 12. Don't miss the last of the Westgate Hotel's rooftop jazz series this Thursday evening, as Curtis Taylor takes over the rooftop stage. This Grammy Award-winning trumpeter creates a unique blend of soulfulness, harmonic sensibilities, and rhythm that melt together for an unforgettable sound that directly connects with the soul of the listener. 6:30-9:30 p.m. Free with $25 food and beverage minimum. The Westgate Hotel, 1055 Second Ave., downtown, 619.238.1818. westgatehotel.com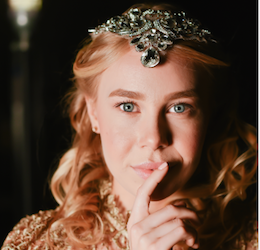 The Virgin Trial 
Sept. 12-15. In this edge-of-your-seat thriller, the young princess Elizabeth navigates a labyrinth of political and sexual intrigue in the Tudor court that threatens her freedom – and even her life. After the death of both her parents, 15-year-old Elizabeth must defend herself against cutting accusations of plotting to kill her brother, the king, and having an illicit affair with her stepfather. Through October 6. Old Town Theatre, 4040 Twiggs St., Old Town, 619.337.1525. cygnettheatre.com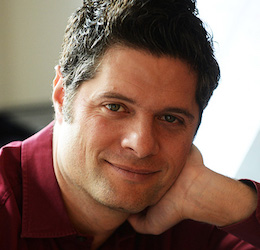 Almost Famous
Premieres Sept. 13. It's all happening… San Diego, 1973. Led Zeppelin is king, Richard Nixon is President, and idealistic 15-year-old William Miller is an aspiring music journalist. When Rolling Stone magazine hires him to go on the road with an up-and-coming band, William is thrust into the rock-and-roll circus, where his love of music, his longing for friendship, and his integrity as a writer collide. Through October 20. The Old Globe, 1363 Old Globe Way, Balboa Park, 619.234.5623. theoldglobe.org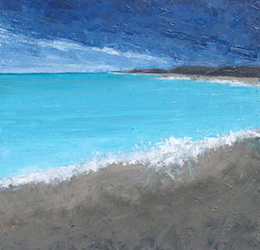 "WIND and SEA" Art Event
Sept. 14. This Saturday, Contemporary Fine Arts Gallery in La Jolla presents "WIND and SEA," featuring original works by four California artists — Stephanie Paige, John Michael Burrows, Alison Haley Paul and Ben Hecht. Guests will have an opportunity to meet the artists. 3 p.m.- 7 p.m. 7946 Ivanhoe Avenue, La Jolla. contemporaryfineartsgallery.com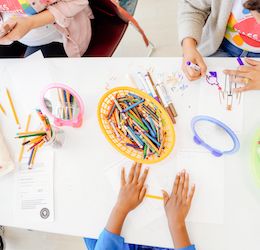 Studio by the Bay
Sept. 14.  Seaport Village has partnered with The New Children's Museum to debut a working artist studio and a series of free, family-friendly art workshops. This Saturday, visitors will have the chance to interact and learn from two local artists-in-residence, Kurdish Yahyaiand and Jose Venegas. Stop by the waterfront studio to practice your artistic skills and experiment with spray art techniques. 10 a.m.- 2 p.m. 809 West Harbor Drive, Seaport Village. seaportvillage.com  
Photos: Madison courtesy Haley Hill. Kaaboo courtesy Kaaboo. San Diego Bayfair courtesy San Diego Bayfair. OMBAC courtesy OMBAC. Intercontinental courtesy Brandman Agency. JSix courtesy Crowe Pr. Del Frisco's courtesy H2 Public Relations. Ponce's courtesy Contour PR + Social. Westgate Hotel courtesy Chemistry PR. The Virgin Trials courtesy Cygnet Theatre. Almost Famous courtesy The Old Globe. Contemporary Fine Arts Gallery courtesy Contemporary Fine Arts Gallery. Studio by the Bay courtesy H2 Public Relations.