Cali Love Music & Arts Festival, Doggy Draft, Dr. Seuss's How The Grinch Stole Christmas  and more… Check out the top San Diego weekend events for November 7-10.
Edited by Brooke Knetzger.
EVENTS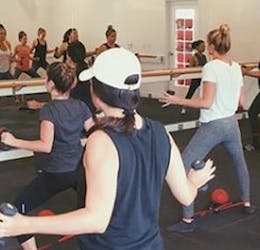 Barre Du Moulin Rouge at Rendezvous
Nov. 7. Don your favorite shade of red (lipstick or workout gear) at this special Pure Barre workout — Barre Du Moulin Rouge at Rendezvous at The U.S. Grant. Guests can look forward to a 50-minute workout lead by Pure Barre's East Village instructors, followed by a cool-down with cocktails, light bites, raffle (including an overnight stay at The U.S. Grant and one month free membership at Pure Barre for winner and a friend), and swag bag. $40. 6 – 9 p.m. The U.S. Grant, 326 Broadway, downtown. Tickets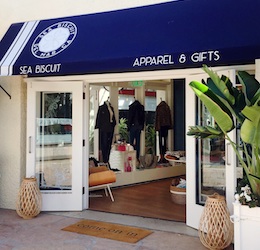 Sea Biscuit Del Mar Party
Nov. 7. Del Mar's popular boutique is turning one! Sea Biscuit will celebrate with a birthday party on Thursday where guests can look forward to amazing raffles all night long. There will be catering by Pacifica Del Mar and all of the store's fashion-forward stylists on hand. There will also be a Trish McEvoy Pop In Shop, and guests will receive 20 percent off all in-store purchases for the entire evening. Get styled in the newest fashion, receive makeup tips, and shop early for holiday outfits and gifts. The season is upon us! 4-7 p.m. 1555 Camino Del Mar #318, Del Mar. To RSVP, email hailey@seabiscuitdelmar.com.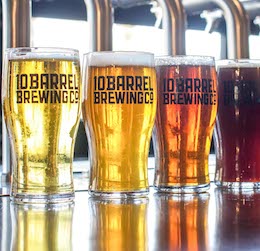 Cali Love Music & Arts Festival
Nov. 9. 10 Barrel Brewing Co. will have its first-ever Cali Love Music & Arts Festival on Saturday. The festival celebrates beer and the local San Diego community with over 20 different beers on tap, nine local indie-rock and reggae bands on three stages and live art demonstrations. The Cali Love Music & Arts Festival will kick off with a scenic rooftop yoga class from 12 p.m. to 1 p.m., and live music will begin at 2 p.m. and continue through 11 p.m. at the East Village brewpub. 1501 E Street, East Village. Tickets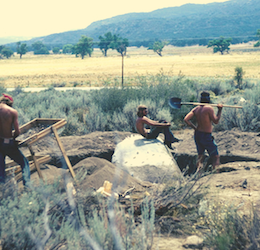 San Diego Archaeological Center
Nov. 9. A hidden gem in San Pasqual Valley, the San Diego Archaeological Center will host a complimentary reception and presentation on Saturday from noon to 3 p.m. Visitors can enjoy food and drink prior to the 1 p.m. presentation Lately It Occurs to Me: A Life in San Diego Archaeology by local archaeologist, professor, and author Dr. G. Timothy Gross. His presentation will reflect on the changes in local archaeology over the last 50 years. A guided tour of the museum, research lab and curation vaults will follow the lecture. 16666 San Pasqual Valley Road, Escondido. sandiegoarchaeology.org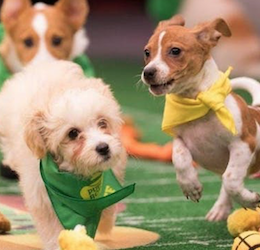 Doggy Draft at Nason's Beer Hall 
Nov. 10. Calling all beer and puppy lovers! Located inside Pendry San Diego, Nason's Beer Hall, is excited to invite guests and locals to join for their second annual Doggy Draft event on Sunday, in celebration of arguably two of the greatest things in life: Football Sundays and puppies. In partnership with the San Diego Humane Society and The Animal Pad, from 11 a.m. -2 p.m., join Nason's and 10-15 adoptable dogs for NFL football, weekend brunch, brews and the opportunity to take home a new four-legged friend — everyone wins! 570 J Street, Gaslamp. Register
FOOD + DRINK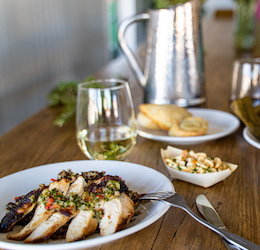 Pachamama
Now Open. The all-new organic restaurant Pachamama, is open in Kensington/Normal Heights neighborhood. Inspired by the owner's South American roots, the fast-casual and mostly plant-based menu honors the indigenous cuisines of Peru, Colombia, Venezuela, Chile, Argentina and Uruguay. The owner, Vick Vannucci, an Argentinian-born tennis pro turned model, is on a mission to bring our community an experience of the Amazon through the beauty and vitality of its cuisine. Executive Chef Ernesto Moreno has brought her recipes to life through creatively adapting traditional recipes. 3737 Adams Ave, San Diego, 619.738.3737. whoispachamama.com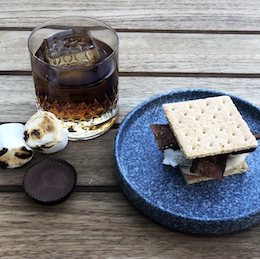 Bruichladdich Single Malt & S'mores at Layover
Nov. 9. Celebrate San Diego's endless summer and the festive season ahead as you enjoy first-class seats to remarkable elevated views of air, sea and the downtown skyline with a Bruichladdich Single Malt in one hand a s'more in the other. $15 for 3 s'more and cocktail pairings. Guests to vote for favorite cocktail to be on winter menu. 4:30 – 6 p.m. The InterContinental, 901 Bayfront Ct, downtown. intercontinentalsandiego.com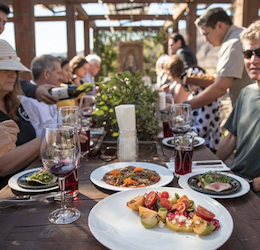 San Diego Bay Wine + Food Festival
Nov. 10-17. This years San Diego Bay Wine + Food Festival kicks off Sunday. The highly anticipated weeklong festival features dozens of events, hundreds of domestic and international wineries, the celebration of craft beer and spirits, local culinary legends and nationally-recognized celebrities, and a Grand Tasting Finale on the stunning Embarcadero. See website for schedule and additional information. Tickets
ARTS + CULTURE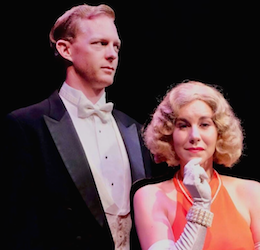 Ring Around The Moon 
Nov. 7-10. Identical twins Hugo & Fredrick each meet their match in this intriguing, uproarious & surprisingly wise look at love and money. Christopher Fry's brilliant adaptation of Jean Anouilh's classic Invitation to the Castle. Lamb's Players Theatre, 1142 Orange Ave, Coronado, 619.437.6000. lambsplayers.org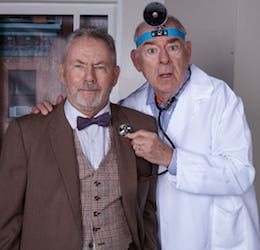 The Sunshine Boys
Nov. 7-10. The late Neil Simon continues to reign as America's favorite playwright. His ability to create memorable characters who wrestle with universal problems associated with love, loss, work, family and aging, has endeared him to legions of fans.THE SUNSHINE BOYS showcases his brilliant ear for side-splitting dialogue and his sharp eye for physical comedy. Yet, beneath the raucous laughter are two vulnerable people struggling to make sense of their lives. Through November 24th. North Coast Repertory Theatre, 987 Lomas Santa Fe Dr, Solana Beach, 858.481.1055.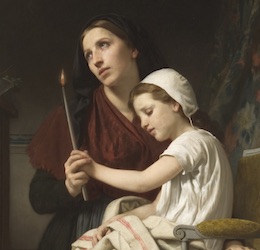 Bouguereau & America
Nov. 9. Bouguereau & America opens at the San Diego Museum of Art Saturday. The exhibit features nearly 40 canvases depicting modern interpretations of classical subjects by the popular French academic artist William Adolphe Bouguereau. This is the first exhibition in nearly 30 years to bring together many of the artist's most important works. Bougueruea & America reexamines the work of this long-neglected artist and allows a view unencumbered by a modernist bias. Through March 15, 2020. 1450 El Prado, Balboa Park. sdmart.org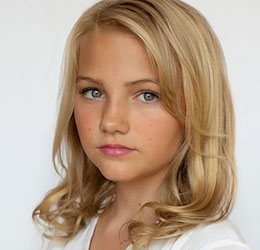 Dr. Seuss's How The Grinch Stole Christmas 
Nov. 10. Dr. Seuss's How the Grinch Stole Christmas! is a wonderful, whimsical musical based on the classic Dr. Seuss book. Back for its 22nd incredible year, the family favorite features the songs "This Time of Year," "Santa for a Day," "You're a Mean One, Mr. Grinch," and "Fah Who Doraze," the delightful carol from the popular animated version of How the Grinch Stole Christmas! Celebrate the holidays as the Old Globe Theatre is once again transformed into snow-covered Whoville, right down to the last can of Who-hash. Through December 29. The Old Globe, 1363 Old Globe Way, Balboa Park, 619.234.5623. theoldglobe.org
Photos: Barre Du Moulin Rouge courtesy J Public Relations. Sea Biscuit Del Mar courtesy Sea Biscuit. Cali Love Music and Arts Festival courtesy Crowe PR. San Diego Archaeological Center courtesy San Diego Archaeological Center. Nason's Beer Hall courtesy Pendry San Diego. Pachamama courtesy Haley Hill. Layover courtesy The Brandman Agency. San Diego Bay Wine & Food Festival courtesy San Diego Bay Wine & Food Festival. Ring Around the Moon courtesy Lamb's Player's Theatre. North Coast Rep courtesy North Coast Repertory Theatre. Bouguereau & America courtesy i.d.e.a. How the Grinch Stole Christmas! courtesy The Old Globe.