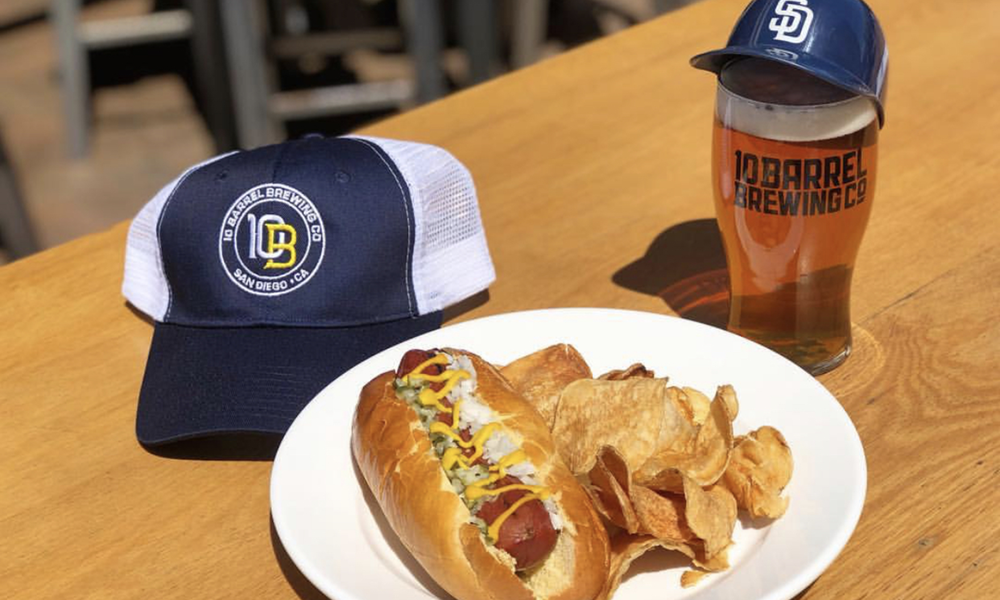 Padres baseball opening day, Star Wars burlesque, March Madness specials and much more… Check out the top San Diego weekend events for March 28-31.
Edited by Jordan Fraser.
EVENTS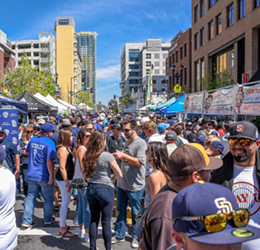 East Village Opening Day Block Party
March 28-29. East Village knocks it out of the park to celebrate baseball's opening day with a two-day block party that  includes live bands and DJ entertainment, an interactive game zone, a micro-brew beer garden, food trucks, baseball-themed cocktails and much more. Sixth Ave. and J St., East Village. eastvillagesandiego.com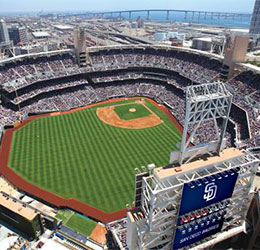 San Diego Padres Baseball
March 28-31. The Padres kick off the 2019 season with a four-game series against the rival San Francisco Giants. Thursday's home opener includes Padres hats for all attendees. Saturday, get your 50th-anniversary swingin' Friar bobblehead, and on Sunday, honor veterans with Military Opening Day. See website for game times and ticket prices. Petco Park, 100 Park Blvd., East Village. mlb.com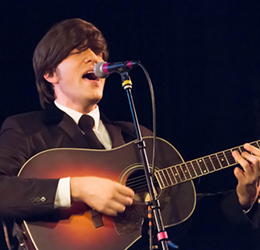 Beatles Vs. Stones
March 29. Which British rock band will reign supreme? Featuring Abbey Road and Jumpin Jack Flash tributes to The Beatles and the Rolling Stones respectively, the obvious winner of Beatles Vs. Stones is anyone in the audience. The Abbey Road band members portray the Beatles in an award-winning, nationally touring musical biography, while Jumping Jack Flash performs songs from all periods of The Stones' legendary career. 9 p.m. $20-$22. Belly Up Tavern, 143 S. Cedros Ave., Solana Beach, 858.481.8140. bellyup.com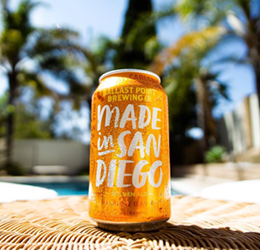 Made in San Diego Block Party
March 30. Show your local pride at this celebration of San Diego-based brands including breweries, music, food, artists and more. Beer sampling ticket options start at $35 and include unlimited two-ounce pours and guaranteed entry. 21+. Free, but donation to the Little Italy Association is suggested. 2-7 p.m. W. Ivy and W. Juniper streets surrounding the Ballast Point Little Italy Tasting Room, Little Italy. Tickets.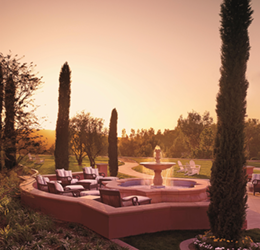 Mindfulness for Busy People
March 30. Living in a busy world does not mean you need to have a busy mind. Let go of the daily grind for a two-hour mindfulness class led by mindfulness experts Debbie Zeichner and Corie Wightlin to learn the fundamentals of mindfulness and effective tools for managing the stress of leading a busy lifestyle. Discussion topics include how to manage stress, how to create a self-care plan, how to be more present and how to be more compassionate. 10 a.m.-noon. $75,  includes a personal journal. Or for $150, extend your time to use the spa facilities with a pool-side lunch. Fairmont Grand Del Mar, 5300 Grand Del Mar Ct., Del Mar, 858.314.2020. fairmont.com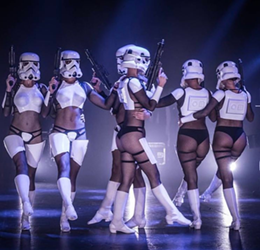 The Empire Strips Back
March 30. Featuring all of the classic Star Wars characters, this burlesque parody takes audiences to a galaxy far, far away, for a one-of-a-kind experience. Combining striptease, song and dance, troupe routines and plenty of humor, The Empire Strips Back features a menacing troop of seriously sexy Stormtroopers, a dangerously seductive Boba Fett, tantalizing Twi'leks, a delightful Taun Taun, a lady-like Skywalker and daring Droids. 18+. 8 p.m. $39.50+. Balboa Theatre, 868 Fourth Ave., downtown, 619.570.1100. sandiegotheatres.org
FOOD + DRINK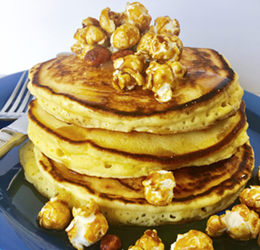 Cafe 222 Cracker Jack Stack
March 28. Take me out to the ball game, but take me out to Cafe 222 first for the Cracker Jack Stack, available exclusively on Padres Opening Day. Cafe 222's twist on the classic baseball snack includes three buttermilk pancakes topped with caramel sauce and Cracker Jacks. 7 a.m.-1:45 p.m. $12.95. 222 Island Ave., Marina District, 619.236.9902. cafe222.com
Opening Day at 10 Barrel Brewing Co.  
March 28. Celebrate the beginning of baseball season at 10 Barrel Brewing Co. with live music from DEVVLOV on the rooftop patio. For just $10, guests will get a 20 oz. beer, a hot dog, and a Padres-themed 10 Barrel hat. As a bonus, $6 Manny Machado Micheladas will be available all day long. 5-9 p.m. 1501 E St., East Village. 10barrel.com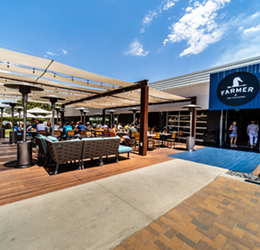 Tamale Fest
March 28. Spice up traditional happy hour with this family-friendly event featuring live music. Farmer & The Seahorse will serve up three varieties of complimentary tamales: roasted poblano with corn and queso Oaxaca, potato and carrot mole, and short rib in chili verde. Food and Beverage Director Chris Simmons will offer a specialty cocktail to pair with the tamales, inspired by a recent trip to a remote area of Oaxaca, Mexico. 4-7 p.m. Farmer & The Seahorse, 10996 Torreyana Road, Ste 240, La Jolla, 858.260.5400. thealexandria.com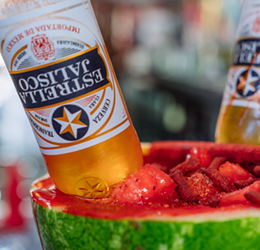 El Chingon's Two-Year Anniversary
March 30-31. Double the fun with two-for-one drinks, $2 apps and more in celebration of El Chingon's two-year anniversary. Two-for-one drink offers change every two hours to keep it fresh. On Saturday, El Chingon will start the weekend by unveiling the newest addition to the GBOD Hospitality Group motorcade, where guests can pose for pictures with the surprise ride. 560 Fifth Ave., downtown, 619.501.1919. elchingon.com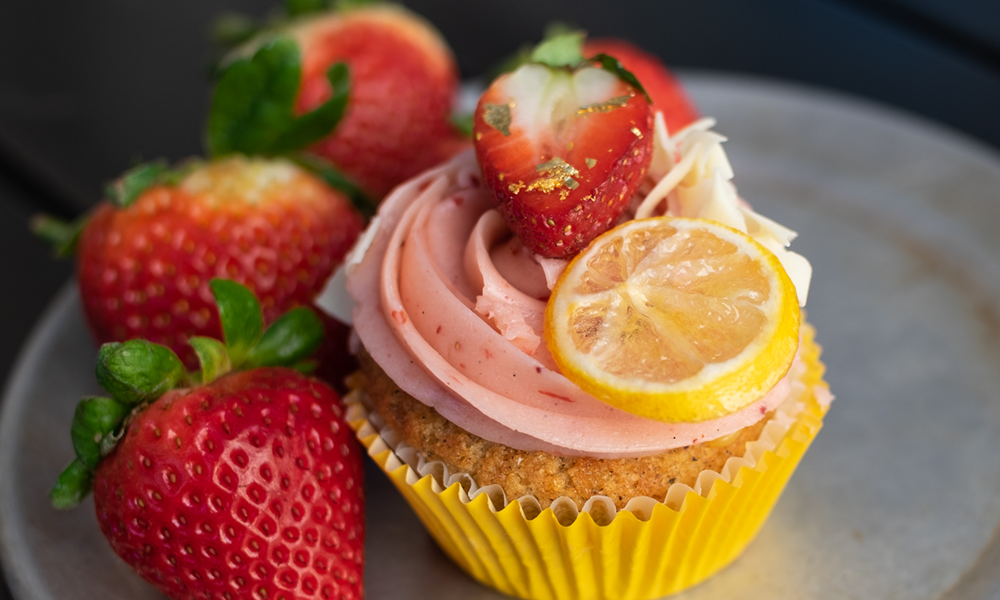 Chef-Driven Bake Sale
March 31. Join San Diego's top pastry chefs and bakers as they showcase signature pastries at this fundraiser. Guests can purchase a variety of unique pastries from notable local establishments including Wayfarer Bread, Cowboy Star, Ironside and TRUST. Proceeds benefit Friendly Feast, a nonprofit organization that produces engaging culinary events to bring the community together and raise funds for local charities and Monarch School, a public school in Barrio Logan whose mission is to break the cycle of youth homelessness through education. 10:30 a.m.-1 p.m. See website for ticket prices. Herb & Eatery, 2210 Kettner Blvd., Little Italy. Tickets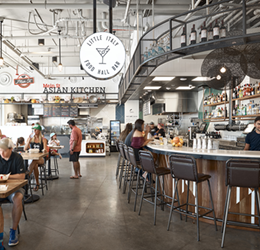 Madness at Little Italy Food Hall
Through April 8. The Little Italy Food Hall will offer cocktail specials and fun contests throughout the span of March Madness. Watch the game and enjoy a craft cocktail like the Hanging on the Rim with Tequila, made with rosé wine, agave syrup, lemon, grapefruit juice, soda and grapefruit peel. 550 W. Date St., Little Italy. littleitalyfoodhall.com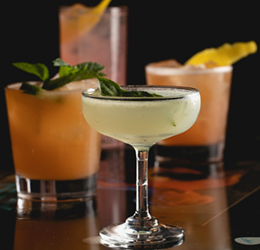 Himmelberg's
Now Open. The Patio Group's newest offering adds a vibrant rock n' roll eatery with fast-casual classic bar eats, pints and time-honored cocktails to the East Village. In the former Harvest space, Himmelberg's is named after the late Joey Himmelberg, a great friend of Patio Group founder Gina Champion-Cain with a positive attitude and love of '70s and '80s music. Alongside the live music, all cocktails have quippy names like the "Ginny Hendricks" or "Joey's Juke Box Hero" and the beer menu features "Himmelbrew," an original smooth citrus unique to The Patio Group and this bar brewed by Mission Brewery. 369 10th Ave., East Village. himmelbergs.com
ARTS + CULTURE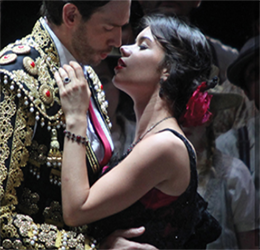 Carmen
March 30. Set in classic Spain, this traditional production about the fiery gypsy woman who lives life on her own provocative terms has all of the lust, jealousy, revenge, and heart-stopping drama you've come to expect from Bizet's powerful opera. 7 p.m. $50+. San Diego Opera at Civic Theatre, 1100 Third Ave., downtown. sdopera.org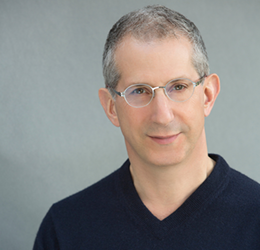 Life After
Through April 28. This U.S. world-premiere follows 16-year-old Alice, who is grieving the recent loss of her famous father, as she begins to question the events surrounding his death and sets out to uncover what really happened. Life After is a bittersweet, witty and life-affirming new musical directed by Old Globe Artistic Director Barry Edelstein that explores the mess and beauty of loss and love. Donald and Darlene Shiley Stage at The Old Globe, 1363 Old Globe Way, Balboa Park, 619.234.5623. theoldglobe.org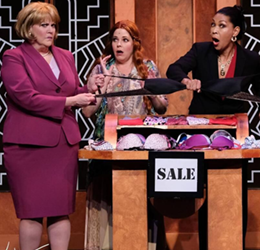 Menopause the Musical
Through June 2. Four women meet while shopping for a black lace bra at a lingerie sale at Bloomingdale's, where this hilarious and heartwarming tale takes place. After noticing similarities, they joke and bond over their woeful hot flashes, mood swings, wrinkles, weight gain and celebrate that menopause is no longer "The Silent Passage." See website for show times and ticket prices. The Lawrence Welk Resorts Theatre, 8860 Lawrence Welk Drive, Escondido, 760.749.3448. welkresorts.com 
Photos: East Village Opening Day Block Party courtesy East Village Association. Made in San Diego Block Party courtesy Ballast Point. Mindfulness for Busy People courtesy Fairmont Grand Del Mar. Beatles vs Stones courtesy Abbey Road. The Empire Strips Back courtesy The Empire Strips Back. Opening Day at 10 Barrel Brewing Co courtesy Crowe PR. Cafe 222 Cracker Jack Stack courtesy Wicked Creative. Little Italy Food Hall March Madness courtesy Grain and Grit Collective. Tamale Fest and Chef Driven Bake Sale courtesy Katalyst PR. Himmelberg's courtesy Olive Creative Strategies. El Chingon courtesy wicked creative. Carmen courtesy San Diego Opera. Life After by Jim Cox. Menopause the Musical courtesy Lee and London Public Relations.
[et_bloom_inline optin_id=optin_12]