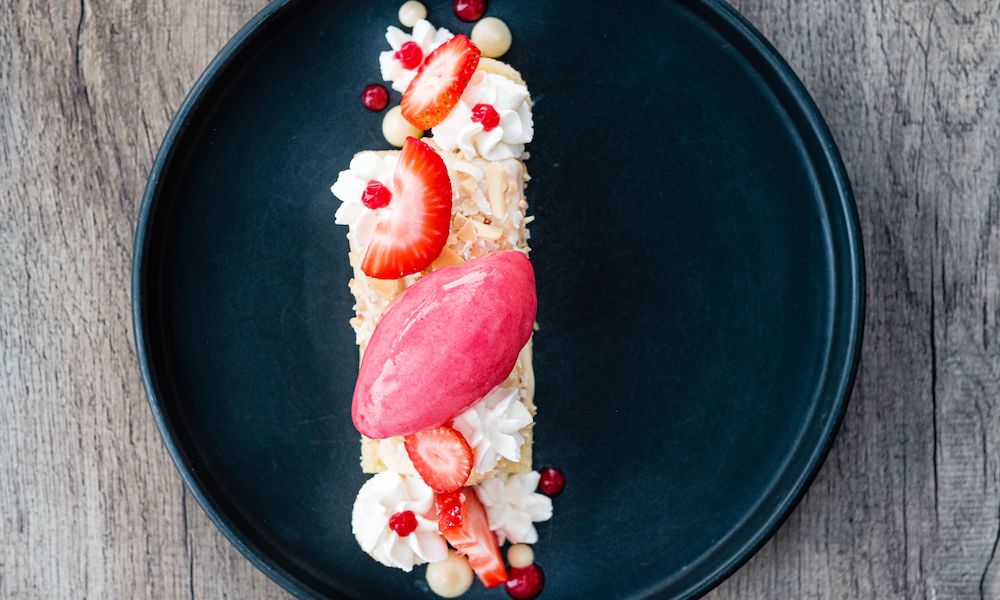 Summer High Tide Dinners, Masquerade balls, Aperitivo and more… Check out the top San Diego weekend events for July 25-28.
Edited by Brooke Knetzger.
EVENTS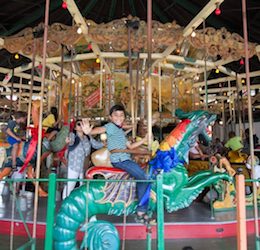 National Carousel Day 
July 25. Celebrate the 3rd Annual National Carousel Day at the historic Balboa Park Carousel. The event will feature musical entertainment, free carousel rides all day, face painting, food vendors, children's activities and more fun for the whole family! Free to attend. 11 a.m.-3 p.m. Balboa Park Carousel, 2920 Zoo Drive, Balboa Park. friendsofbalboapark.org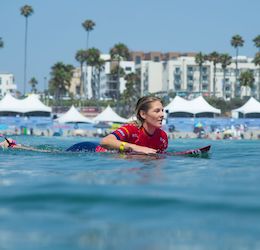 Supergirl Surf Pro 
July 26-28. The world's largest female surfing event returns to Oceanside Pier. The event will feature more than 100 TOP pros from all over the world. Guests can look forward to concerts, e-sports gaming, female fitness challenges, skateboarding competition, female DJs, a beer garden for 21+ and vendor giveaways. Admission is free. 8 a.m.- 6 p.m. Oceanside Pier, Oceanside. surfergirlpro.com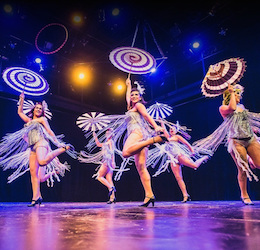 A Midsummer Masquerade Ball: French Follies
July 27. North Park Carnival travels to 18th century France for an opulent evening with the queen's outlandish entourage of performers. Guests can look forward to cirque acts, burlesque dancers, jesters, musicians and more! Hide your identity behind a mask, slip into your finest suit or gown and head to the ball! See website for various ticket options. 21+. 7 p.m. The Observatory North Park, 2891 University Ave, North Park, 619.239.8836.  Tickets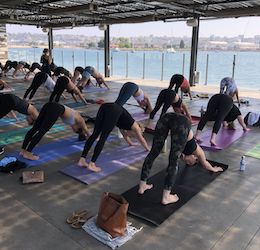 Namaste on the Bay
July 28. Partnering with the yogis from Corepower Yoga, Coasterra invites guests for a Sunday morning workout session with beautiful views of the bay. Taking place on the Harbor Float, instructors from Corepower will lead an all-level flow class from 10- 11 a.m. Afterwards, attendees can rendezvous inside Coasterra for a well-deserved brunch with 15% off all food items. Coasterra, 880 Harbor Island Dr., Harbor Island, 619.814.1300. Tickets
FOOD + DRINK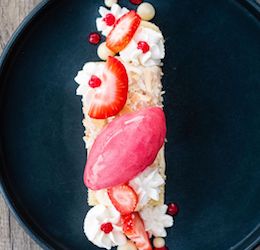 Trust's New Summer Dessert Menu 
Now available. Trust has launched a new summer dessert menu inspired by good old fashioned ice cream trucks. Executive Pastry Chef Jeremy Harville has dubbed the menu "Mr. Trustee," and menu highlights include a toasted almond and coconut strawberry shortcake pop, orange Bavarian creamsicle profiteroles and a vanilla bean drum stick with peanuts and chocolate. Available through October. 3752 Park Blvd, Hillcrest, 619.795.6901. trustrestaurantsd.com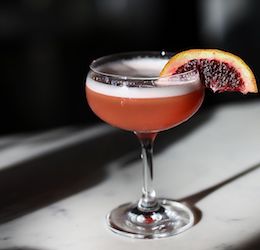 Stay Coastal, and Drink Local 
July 25. Stephen George, beverage director at the Westin Carlsbad Resort & Spa, has curated a three-part collaboration series showcasing local distilleries and the stories behind their spirits to celebrate the launch of the resort's new Locals Only cocktail menu. The first in the lineup will be Cutwater Spirits this Thursday evening. Tickets include a flight of spirit tasters from the partner distillery, light appetizers from 20|Twenty and one Locals Only cocktail of choice. Available for purchase at the door. $25. 6-8 p.m. The Westin Carlsbad Resort and Spa, 5480 Grand Pacific Drive, Carlsbad, 760.827.2800.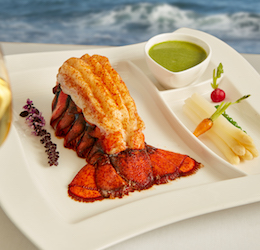 Lobster Dinner Series 
July 25-26. The Shores Restaurant hosts Lobster Dinner Series, a memorable La Jolla dining experience complete with beachside views.  Savor July's menu including choice of heirloom tomato salad or chilled organic watermelon soup and vanilla butter poached lobster tail. $38. The Shores Restaurant, 8110 Camino Del Oro, La Jolla, 858.456.0600. theshoresrestaurant.com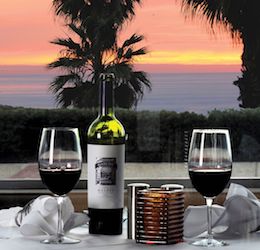 Baja Winemaker Dinner at 333 Pacific  
July 26. Socialize amongst a panel of Baja winemakers while savoring contemporary Mexican cuisine like oyster "aguachile" and duck molé negro. The meal is complemented by a wine program that spotlights a selection from the Northern Baja region—often dubbed "Napa Valley of Mexico." The event will showcase several bottles, such as the ruby red Armonía de Tintos from Emevé Wines and the Tempranilla from the family-owned Cavas Valmar winery. Call for reservations. 6 p.m. 333 N. Pacific St., Oceanside, 760.433.3333. cohnrestaurants.com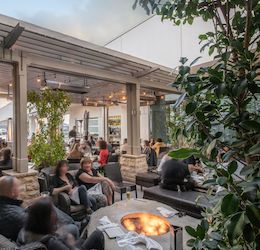 Cocktails & Comedy at Vintana
July 28. Join Vintana wine + dine for a night of humorous entertainment and lighthearted laughs. Enjoy pre-show craft cocktails and savory hors d'oeuvre, alongside a cheese + charcuterie assortment and a selection of desserts. Prepare to laugh out loud as local comics bring hilarity to the stage with acts that will win your amusement. Tickets include access to all food stations and one drink ticket. $49. 6-9 p.m. 1205 Auto Park Way, Escondido, 760.742.7777. Tickets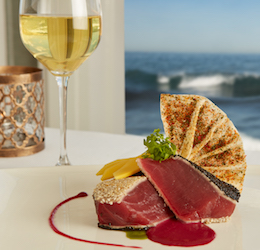 Summer High Tide Dinners at The Marine Room 
July 27-28. Enjoy a fine dining experience next to the waves. Summer High Tide Dinners at The Marine Room are available for a limited time this summer. Each evening brings a different combination of tides and sunset views, giving diners new and exciting encounters with the restaurant's beautiful surroundings. See website for additional dates. marineroom.com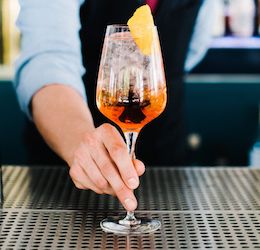 Il Dandy's Aperitivo 
Now available daily. Aperitivo has officially debuted at Bankers Hill's Il Dandy. Chefs Antonio and Luca Abbruzzino and Bar Manager Cesar Sandoval have crafted a complementary food and drink menu designed to stimulate both appetite and conversation. Menu highlights include squid ink and peas arancini, fried pasta cake and yellowtail carpaccio, along with select draft beers, wine, and cocktails. 4 – 5:30 p.m. daily. 2550 Fifth Ave, Suite 120, Bankers Hill, 619.310.5669. ildandyrestaurant.com
ARTS + CULTURE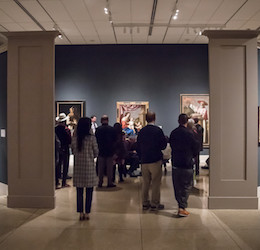 Culture & Cocktails: Angels and Saints
July 25. The museum celebrates Art and Empire: The Golden Age of Spain with the popular sundown series, Culture & Cocktails. Sip on "The Archangel", the evening's signature cocktail, made with blonde rum, cherry pomegranate wine, crème de cassis, lemon, cinnamon demerara, and soda water. Make your own sacred halo, enjoy delicious bites, and dance the night away with music by DJ Giancarlo. 21+. $10 members; $25 nonmembers. 6-10 p.m. San Diego Museum of Art, 1450 El Prado, Balboa Park, 619.232.7931. sdmart.org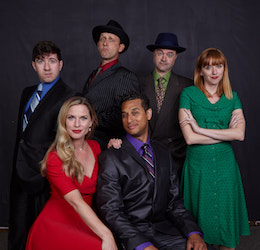 Another Roll of the Dice
Through August 11. Another Roll of the Dice reunites songwriter Frank Loesser and author Damon Runyon, the creators of the legendary Broadway musical Guys and Dolls. In Dice, three classic Runyon stories are intertwined with hits from the Frank Loesser songbook, including "Heart and Soul," "Two Sleepy People" and "Let's Get Lost," performed by iconic Runyon-esque characters.  See website for show times and ticket prices. North Coast Repertory Theatre, 987 Lomas Santa Fe, Solana Beach, 858.481.1055. northcoastrep.org
Photos: Trust courtesy Haley Hill. National Carousel Day courtesy Friends of Balboa Park. Surfer Girl Pro courtesy ASA Entertainment. North Park Carnival courtesy The Observatory North Park. Namaste on the Bay, Pacific 333 and Vintana photos courtesy H2 Public Relations. Westin Carlsbad courtesy Chemistry PR. The Shores Restaurant & Marine Room courtesy C3 Communications. Il Dandy courtesy Bay Bird. Culture & Cocktails courtesy San Diego Museum of Art. North Coast Rep courtesy North Coast Rep.