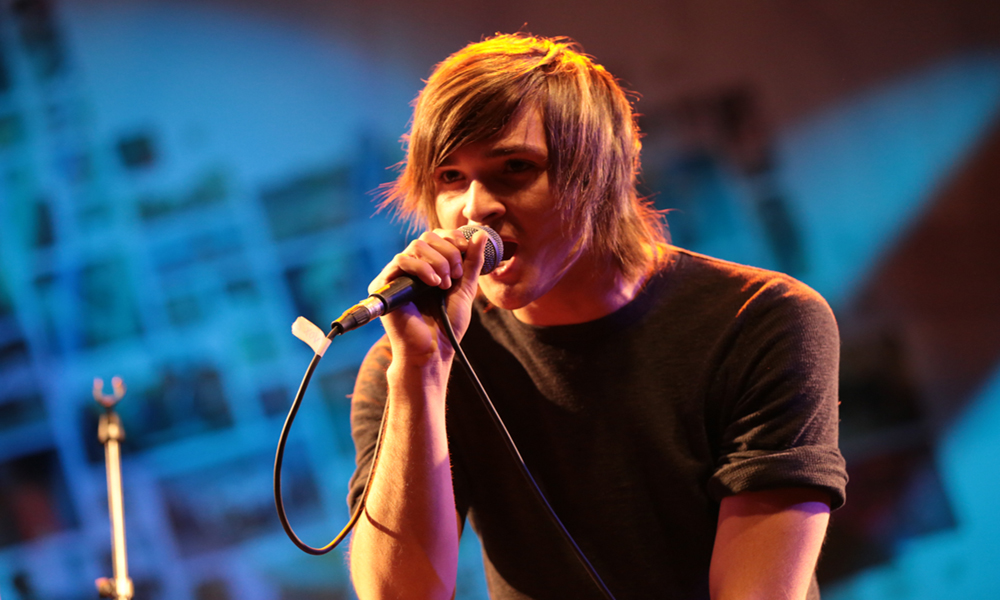 New restaurants, San Diego Brew Fest, yoga classes and more: check out the top San Diego weekend events for January 10-13.
Edited by Jordan Fraser.
EVENTS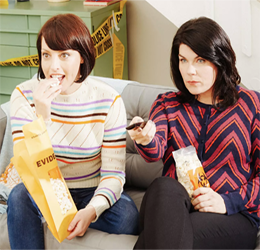 My Favorite Murder
Jan. 10-11. The hit true-crime comedy podcast hosted by Karen Kilgariff and Georgia Hardstark is hitting the road. Since its inception in early 2016, the show has broken download records and is a regular in the top 10 on iTunes' comedy podcast chart. Outside of podcasting, Kilgariff is a stand-up comedian and television writer; Hardstark is a writer and host for the Cooking Channel. 8 p.m. $39.50+. Civic Theatre, 1100 Third Ave., downtown, 619.570.1100. sandiegotheatres.org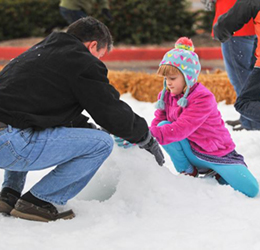 Poway Winter Festival
Jan. 11-12. Experience the magic of winter with real snow, sledding and the smell of marshmallows roasting. Skate around the synthetic ice rink or build a snowman then peruse a variety of vendors in the festive marketplace illuminated by twinkly lights and filled with the sounds of music and laughter. F 5-9 p.m., Sa 3:30-8:30 p.m. Poway Community Park, 13094 Civic Center Drive, Poway, 858.668.4671. poway.org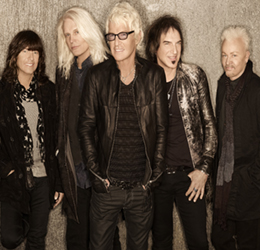 REO Speedwagon
Jan. 11. Kick off the year on a high note with legendary '80s rockers REO Speedwagon as they perform some of their greatest hits such as "Can't Fight This Feeling," "In My Dreams," and "Keep Pushin." Special guest Sir, Please opens the show. 18+. 8 p.m. $69. The Events Center, Harrah's Resort SoCal, 777 Harrah's Rincon Way, Valley Center. Tickets.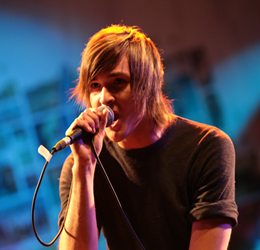 Band & Brew Crawl
Jan. 12. Get a peek at the talented musicians in the Springboard West Music Festival during this multi-stage bar crawl before they hit it big. All 50 bands and solo artists from the festival come together for back-to-back performances on the main stage at Ocean Beach Playhouse & Theatre Company as well as secondary venues like Mother's Saloon, Te Mana Café, Winston's and The Harp. You'll get a card to mark off the artists you see perform; turn your card back in at the OB Theatre when you're finished for your chance to win prizes. 2 p.m.-1 a.m. $20. Ocean Beach Playhouse & Theatre Company, 4944 Newport Avenue #D, Ocean Beach. Tickets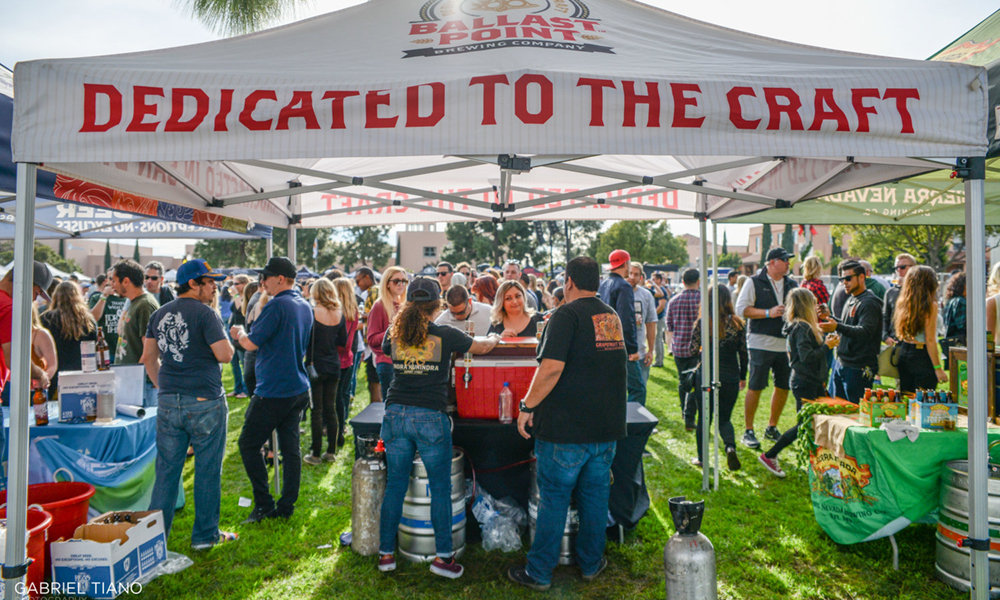 San Diego Brew Festival
Jan. 12. This annual festival features 150 beers from more than 70 different breweries. Pair your hops and malts with bites from Mastiff Sausage Company, Cousins Main Lobster, The Groovy Greek and more in Food Truck Alley while enjoying live music. All proceeds will benefit Noah's Bark which rescues dogs from shelters and finds them permanent homes. VIP noon-4 p.m., GA 1-4 p.m. $55 VIP, $45 GA. Ingram Plaza at Liberty Station, 22455 Crushing Road, Point Loma. sandiegobeerfest.com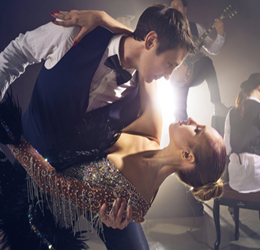 Trilogy Ballroom Grand Opening
Jan. 12. Dancers of all skill levels are invited to the grand opening of Trilogy Ballroom. A beginner-friendly dance class begins at 6:15 p.m. and the dance floor opens up for freestyling at 7 p.m. Enjoy staff and student performances throughout the evening, along with raffle prizes, refreshments and promotional specials. 6-9 p.m. 16769 Bernardo Center Dr., Ste 26, Rancho Bernardo, 858.613.3611. trilogyballroom.com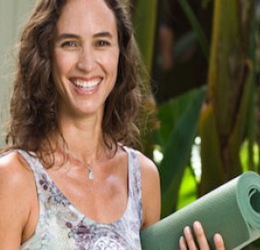 Yoga in the Rotunda
Jan. 12. Take a deep breath and center your mind to start the weekend off right. Yoga One leads this unique all-levels Vinyasa flow in the Museum of Man's historic rotunda. Bring your own mat, towel and water. 8:30-9:30 a.m. $5 members, $10 non-members. 1350 El Prado, Balboa Park. museumofman.org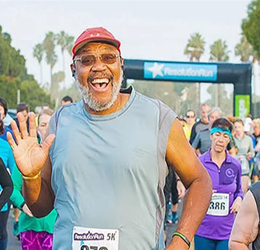 Resolution Run
Jan. 13. Jump start your 2019 fitness goals with support from fellow runners and walkers. It's doesn't matter how fast you go or which course you take, just that you got out there. 5K, 10K and half-marathon courses are available. Race includes a t-shirt, finishers medal and a Barons Market shopping tote filled with goodies. See website for start times and directions to the starting line. $20-$110. Tecolote Shores, San Diego. resolutionrun.com
FOOD + DRINK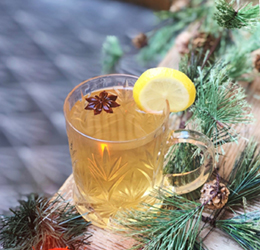 Build Your Own Hot Toddy
Now Available. Celebrate National Hot Toddy Day this weekend with Madison on Park's "Build Your Own Hot Toddy." Create your own version of the quintessential winter drink with a variety of options for each core element: spirits, sweetener and citrus. Madison's list includes Elijah Craig Bourbon, 1776 Rye Whiskey, El Dorado 8YR Rum, and Del Maguey Vida Mezcal for spirits, pecan wood smoked maple syrup, Giffard peach and pure local honey sweeteners, and lemon, lime, pineapple and grapefruit as the citrus options. $12. 4622 Park Blvd, University Heights. madisononpark.com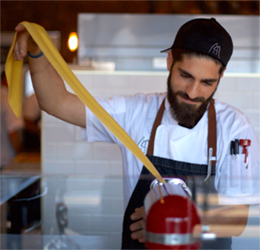 Chef's Tasting Menu at Maestoso
Now Available. Chef Marco Maestoso offers a whimsical, seven-course tasting menu that features carciofo alla Giudia,  which is artichoke cooked twice, following an ancient recipe that reflects Jewish influence in Roman cuisine, spaghetti alla Gricia with grated dry aged egg yolk on top, and a special course that's plated on giant pine cones. $85. 1040 University Ave., Suite B101, Hillcrest, 619.642.0777. maestoso.com
Keto Bowl
Now Available. Just in time for your 2019 healthy-eating goals, Tocaya Organica introduces the Keto Bowl. Filled with Spanish-style cauliflower rice, sautéed tri-color peppers, avocado, sautéed garlic Brussels sprouts with Roma tomatoes, black olives, arbol salsa, and your choice of protein, this dish proves that healthy eating doesn't have to be boring. 755 Fifth Ave., downtown, 619.343.2898. tocayaorganica.com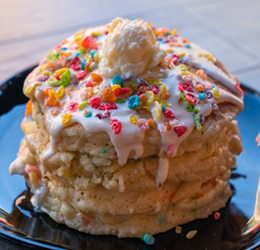 The Morning After
Now Open. The Gaslamp Quarter's breakfast, brunch and bar scene is stronger than ever with the addition of The Morning After's whimsical dishes and drinks available from early morning to late at night. The 4,132-square-foot bistro and bar serves imaginative breakfast, brunch, lunch and bar selections including Fruity Pebbles pancakes topped with mascarpone buttercream and Cinnamon Toast Crunch brioche toast with Grand Marnier icing, before transitioning to a sports bar for the evening hours. 531 F St., downtown, 619.542.9664. themorningaftersd.com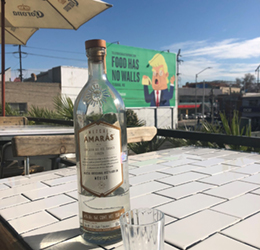 Baja Mezcal Tour
Jan. 12. Head south of the border with guides from Tahona, Old Town's newest mezcaleria, to sample dishes in one of Tijuana's best culinary spots, discover a secret park overlooking the ocean and sample three different brands of mezcal while learning everything about this amazing spirit. Space is extremely limited. 10 a.m.-8 p.m. $100. Tickets
ARTS + CULTURE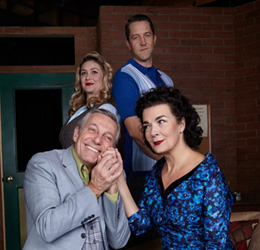 "Moon Over Buffalo"
Through Feb. 10. North Coast Rep is pulling out all the stops with this old-fashioned knockabout farce. Written by comedy genius Ken Ludwig (Lend Me a Tenor), this show-within-a-show is a hilarious evening of mayhem and running gags with everyone in the wrong costumes reading the wrong lines. See website for show times. $49-$56. North Coast Rep, 987 Lomas Santa Fe Drive, Solana Beach, 858.481.1055. northcoastrep.org
STYLE + BEAUTY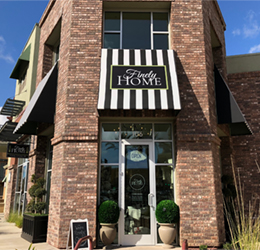 Finely Home
Now Open. Nestled in the heart of San Marcos, Finely Home is the perfect place to find inspirational pieces for the home. Founded and curated by a local mother of four, Deon McMaster, Finely Home is filled with unique pieces of home decor, furnishings, and gifts while being staged as an elegant neighborhood home. 14 Creekside Drive, Suite 106, San Marcos, 760.563.2560. finelyhomedesigns.com
Photos: Poway Winter Festival courtesy City of Poway. Band & Brew Crawl courtesy SB Festivals. Yoga in the Rotunda courtesy Yoga One. Chef's Tasting Menu courtesy Maestoso. Keto Bowl courtesy Tocaya Organica. The Morning After courtesy Wicked Creative. "Moon Over Buffalo" by Aaron Rumley. Finely Home courtesy Maven Media.
[et_bloom_inline optin_id=optin_12]