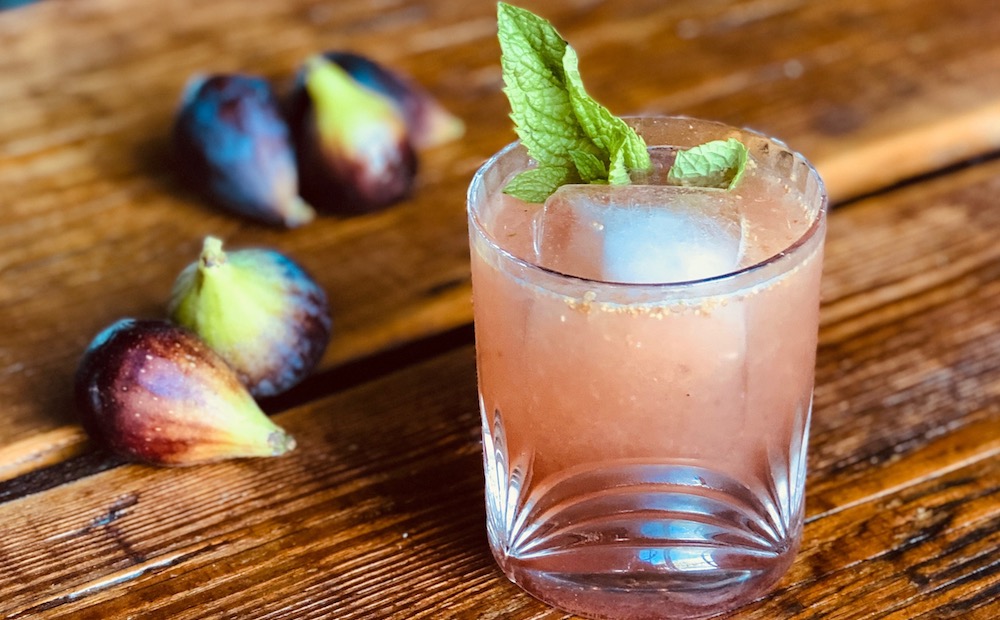 SummerFest, Del Frisco's Wine Dinner, Rock of Ages and more… Check out the top San Diego weekend events for Aug. 1-4.
Edited by Brooke Knetzger.
EVENTS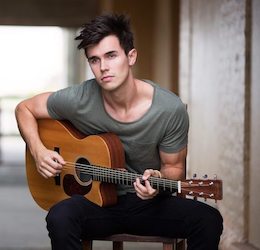 Seaside Sessions at Del Mar Plaza
Aug. 1. Enjoy free live music by Johnny Martin on Del Mar Plaza's ocean view deck while watching the sunset over the ocean or dining at one of the plaza's exquisite restaurants. Johnny Martin garnered a 3-chair turn on "The Voice" when Pharrell Williams, Gwen Stefani and Blake Shelton all hit their buttons. Invite friends and family for a relaxing night out in beautiful Del Mar. 1555 Camino Del Mar, Del Mar, 858.847.2284. 6-7:30 p.m. delmarplaza.com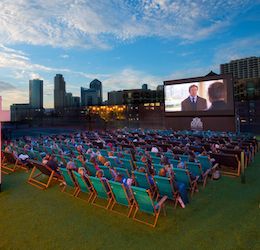 Rooftop Cinema Club 
Aug. 1-4. Head to the Manchester Grand Hyatt for an unforgettable movie night under the stars. This weekend's screenings include A Star is Born, Bohemian Rhapsody and more. Stop by the concession stands before the flick for snacks and sips during the screening! See website for show times and lineup.  $17+. Manchester Grand Hyatt, 1 Market Place, downtown. rooftopcinemaclub.com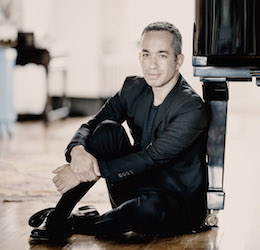 SummerFest
Aug. 2-4. La Jolla Music Society's 33rd annual chamber music festival will kick off this weekend. The festival features more than 80 international artists and ensembles performing concerts. The Society also celebrates its 50th anniversary. Through August 23rd. The Conrad Prebys Performing Arts Center, 7600 Fay Ave., La Jolla,  858.459.3728. ljms.org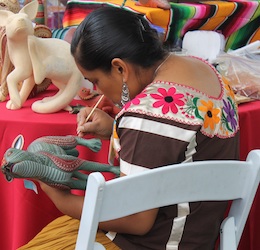 Bazaar del Mundo's Latin American Festival and Mata Ortiz Pottery Market
Aug. 2-4. Returning to Old Town is one of the nation's most extensive collections of genuine Latin American folk art, traditional embroidered clothing, dazzling jewelry, handmade ceramic and clay pottery and more! Guests can look forward to a lively marketplace with live art demonstrations from nearly thirty artists, performances from a large group of Mexican Chinelos dancers and Latin American folk music. 4133 Taylor St., Old Town, 619.296.3161. bazaardelmundo.com  
FOOD + DRINK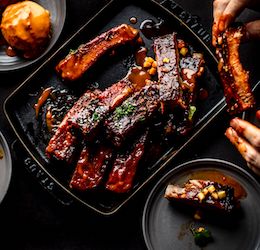 International Smoke
Now Open. The nationally recognized dining collaboration between award-winning chef Michael Mina and renowned restauranteur Ayesha Curry is now open in Del Mar's One Paseo. Led by Chef Ryan Orlando, the highly- anticipated restaurant blends unique San Diego flavors with a globally-inspired menu. 3387 Del Mar Heights Rd., Del Mar, 619.331.4528. internationalsmoke.com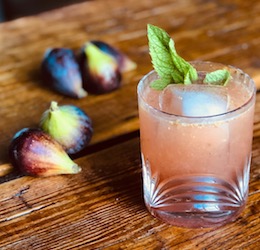 BANKERS HILL BAR + Restaurant Seasonal Offerings
Now Available. New season, new dishes and drinks! The restaurant is getting into the summertime spirit with new seasonal offerings, available through the rest of summer. New dinner selections include a roasted beet and strawberry salad with honey-glazed walnuts, bleu cheese and aged sherry vinaigrette; and a cast iron blackened New York steak served with heirloom tomatoes, crispy buttermilk onions, gorgonzola and balsamic reduction. New refreshing cocktails include a watermelon cooler made of a combination of spiced rum, maraschino, Curaҫao, fresh watermelon and lemon. 2202 4th Ave., Bankers Hill, 619.231.0222. bankershillsd.com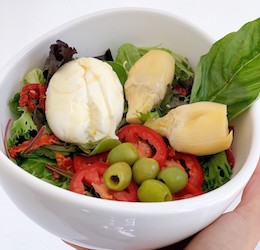 Monzu Fresh Pasta's Summer Menu
Now Available. Carb-loving guests can enjoy Linguine Alla Puttanesca with red sauce, Italian black olives and Italian capers and 4 Formaggi Gnocchi highlighting four cheeses alongside crispy pancetta and black pepper, while three new summery salads include Bufala Salad with mixed greens, Mozzarella di Bufala Campana DOP, sun-dried tomatoes, Castelvetrano olives, artichokes and EVOO – plus, Burrata Salad and Truffle Burrata with balsamic glaze. 455 10th Ave., East Village, 619.255.5032. monzufreshpasta.com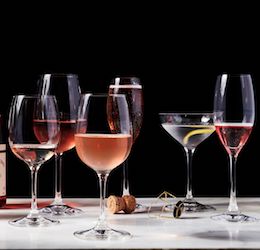 Del Frisco's Icon Wine Dinner 
Aug. 1. Del Frisco's presents an exclusive five-course menu to complement an impressive selection of wines from noteworthy wineries including Cade, Odette and Plumpjack. The evening's fare will feature dishes including seared jumbo sea scallops, grilled Australian lamb loin and duck confit meatballs – to name a few. $195. 6:30 p.m. Del Frisco's Double Eagle Steakhouse, 901 Bayfront Court, Suite 105, 619. 272.5060. Reservations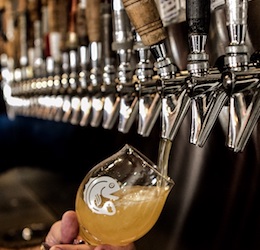 National IPA Day at Beerfish 
Aug. 1. San Diego's premier destination for fish and, of course, beer. Stop in on National IPA Day starting at 6 p.m. for the "Keep the Glass" event with Deschutes Brewery. Buy the first beer, then enjoy $5 Deschutes Brewing refills the rest of the evening. At the end of the night, you get to take home the keepsake glass. 2933 Adams Ave, North Park, 619.363.2337. beerfish.com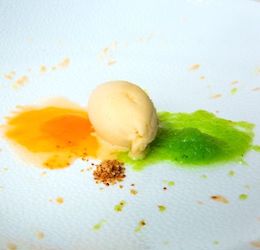 An's Dry Cleaning
New flavors debut Aug. 4. The wildly popular small-batch North Park gelato shop, An's Dry Cleaning has partnered up with Specialty Produce to launch a selection of exclusive limited edition gelato flavors. Each of the limited edition flavors have been created by a different staff member at Specialty Produce inspired by the season's freshest ingredients and their own personal inspirations for each. 3017 Adams Ave, North Park, 619.450.6166. adcgelato.com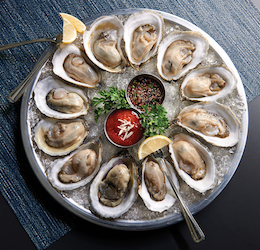 The Oceanaire 
Aug. 4. The Oceanaire will celebrate National Oyster Day a day early with chef-selected oysters for $1 a piece. The downtown classic will also offer their regular Happy Hour drink specials featuring $5 beers, $6 wines by the glass and $8 specialty martinis. 400 J St, Gaslamp, 619.858.2277. Through August 5th. theoceanaire.com
ARTS + CULTURE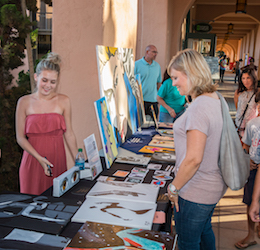 First Friday + Outdoor Movie Night 
Aug. 2. Head to the Arts District Liberty Station and enjoy Art in the Garden at First Friday. During the monthly art walk guests can enjoy performances, make art and see new art exhibitions. Plus, stick around for a free outdoor film screening of At Eternity's Gate! Free admission. 5-10 p.m. Arts District Liberty Station, 2848 Dewey Rd., Liberty Station, 619.573.9300.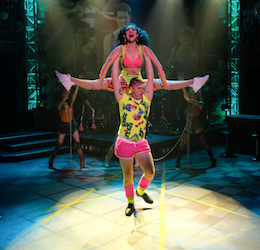 Rock of Ages
Through Aug. 25. Journey back to the sexy 1980s era of big: big bands, big egos, big guitar solos and big hair! Aqua Net, Lycra and liquor flow freely on the legendary Sunset Strip rock music scene. Amidst the madness, aspiring rock star Drew longs to become the next big thing in music, and longs for fresh-off-the-bus newcomer Sherrie, a Kansas kid with stars in her eyes. This musical comedy lovingly nudges the fashion of the 1980s and features some of the best rock hits from the time with music from Styx, Journey, Bon Jovi, Whitesnake and many more. Old Town Theatre, 4040 Twiggs St, Old Town, 619.337.1525. cygnettheatre.com
Photos: Del Mar Plaza courtesy Del Mar Plaza. Rooftop Cinema Club courtesy Yoffe Communications. SummerFest courtesy Marco Borggreve. Bazaar Del Mundo courtesy J. Walcher Communications.  International Smoke courtesy Crowe Pr. Bankers Hill Bar + Restaurant courtesy Wicked Creative. Monzu courtesy Contour PR + Social. Del Frisco's courtesy H2 Public Relations. Beerfish courtesy Alternative Strategies. An's Dry Cleaning courtesy Lindsay Brean Public Relations. Arts District courtesy NTC Foundation. Rock of Ages courtesy Cygnet Theatre.