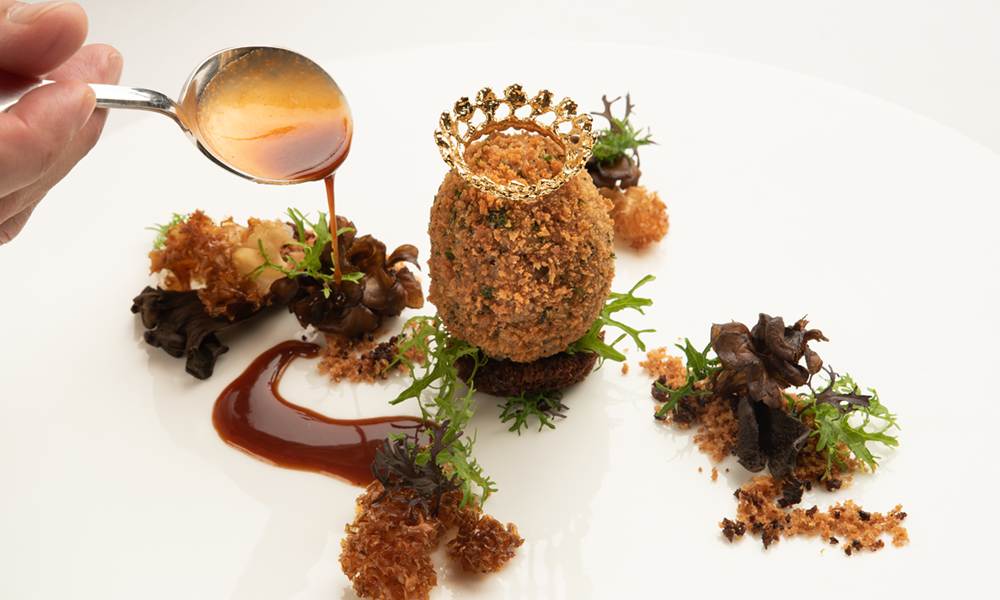 Art festivals, Game of Thrones-inspired cocktails, VinDiego, Taste of Hillcrest and much more… Check out the top San Diego weekend events for April 11-14.
Edited by Jordan Fraser.
EVENTS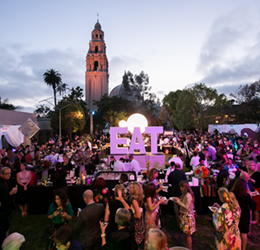 Art Alive
April 11-14. The San Diego Museum of Art's signature fundraiser and a highly anticipated spring tradition, Art Alive features nearly 100 floral designers' interpretations of famous works of art displayed throughout the museum. The four-day event includes the Bloom Bash, which will expand into the Plaza de Panama this year to accommodate a growing guest list and new activities including a Ferris wheel. See website for schedule and ticket prices. San Diego Museum of Art, 1450 El Prado, Balboa Park, 619.232.7931. sdmart.org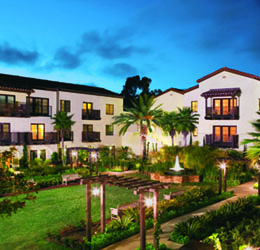 Reike Class
April 12. Enjoy a day of spiritual healing and wellness led by Kansas City Reiki Master Christy Marsh. Tickets include a Japanese-inspired Reike class, a light lunch plus access to the award-winning Spa at Estancia and its amenities, parking and a take-home gift bag. 10 a.m.-4 p.m. $275. Estancia La Jolla Hotel & Spa, 9700 N. Torrey Pines Road, La Jolla. Tickets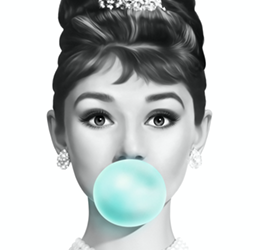 Film & Float: Breakfast at Tiffany's
April 12. Watch the iconic Audrey Hepburn and her little black dress in the 1961 classic Breakfast at Tiffany's from the Lafayette Hotel pool lounge. During the screening, play games, toast fellow socialites, and enjoy specially priced $5 appetizers and cocktails. 6:30 p.m. Free admission. The Lafayette Hotel, 2223 El Cajon Blvd., North Park. Tickets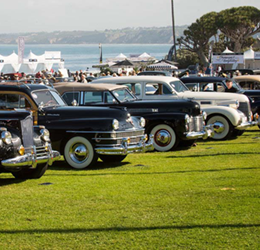 La Jolla Concours D'Elegance
April 12-14. You don't have to be a car lover to enjoy three days of fun at this community auto show, including a Friday night social club; Saturday's "Brake in the Village" sip, shop and stroll event; Night of Steampunk on Saturday; and the Concours on Sunday, which features more than 300 vehicles parked along the Pacific. See website for ticket prices. Ellen Browning Scripps Park, 1133 Coast Blvd., La Jolla. lajollaconcours.com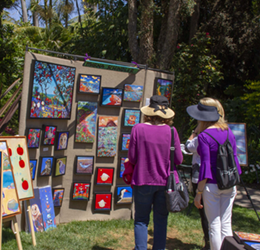 ArtFest
April 13-14. Celebrate the art of Asian horticulture with some of the finest regional artists displaying, selling and giving demonstrations of their craft. More than 35 artists will display their talents with the beautiful San Diego Botanic Garden as a backdrop. Plus enjoy live music and a gift shop full of garden-related gifts. Locally-sourced food will be offered by The Go Go Truck with coffee and treats available from Rush Coffee. 9 a.m.-5 p.m. Free with paid admission or membership. San Diego Botanic Garden, 230 Quail Gardens Drive, Encinitas, 760.436.3036. sdbgarden.org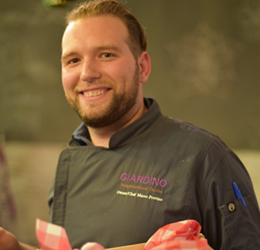 Pilates and Ravioli Cooking Class
April 13. Work up your appetite with a Pilates mat class led by Vai Fitness then learn the secrets to cooking ravioli with a ravioli cooking class by Giardino's Chef Marco. Afterwards, fill your belly with the fruits of your labor. 9 a.m.-noon. $55. Giardino Neighborhood Cucina, 8131 Broadway, Lemon Grove, 619.825.7112. giardinosd.com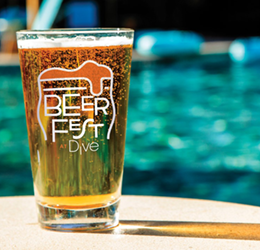 Beer Fest
April 13. Complete with Dive's 400-foot lazy river, swim-up bar and live music, soak up the sun at this poolside day of beer tastings. Enjoy tastes from an impressive list of breweries including Harrah's very own SR76 Beerworks, Belching Beaver, Mason Ale Works, Iron Fist, Bells Brewery and many more. Noon-4 p.m. $20-$50. Harrah's Resort Southern California, 777 S. Resort Drive, Valley Center. harrahssocal.com
FOOD + DRINK
Domaine Carneros Wine Dinner
April 11. The heart of Domaine Carneros has always been sparkling wines, with distinctive styles ranging from the classic vintage-dated Brut cuvée to their luxury Le Rêve Blanc de Blancs. Join The Med for a multi-course dinner full of creative plates by Chef Alex Emery and team paired to the exquisite sparkling varietals from the famed winery. 6 p.m. $125. La Valencia Hotel, 1132 Prospect St., La Jolla, 855.818.6887. lavalencia.com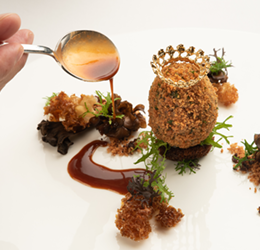 Game of Thrones Cocktail Menu
Available April 11. Winter arrives April 14 on HBO, but you don't have to wait to toast the explosive Game of Thrones final season with inspired cocktails from the creative minds at Grant Grill. Enjoy a colorful selection of spirit-forward cocktails from The Mother of Dragons, Red Wedding and The King of the North to the White Walker and The Three-Eyed Raven, and The Imp and the Mountain—all of which can be paired with a decadent Cersei's Scottish Egg. The only thing missing is a fiery tribute to The Hound. The US Grant, 326 Broadway, downtown, 619.744.2077. grantgrill.com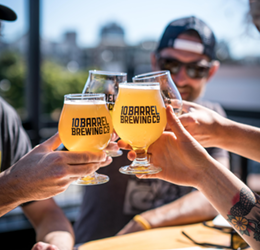 Friday Night Fish Fry
April 12. Watch famed fishmonger Tommy Gomes break down a yellowtail that will then be prepared by 10 Barrel Executive Chef Tommy Fraioli. The demonstration will be followed by a bass fry, shellfish spread and all-you-can-drink beers from 10 Barrel taps. A portion of all ticket sales will be donated to Collaboration Kitchen, a semi-monthly cooking and education event that gives back to various food-centric organizations around San Diego County. 6-9 p.m. $65. 10 Barrel Brewing Co., 1501 E St., East Village, 619.578.2311. Tickets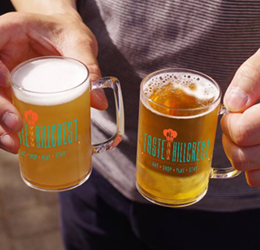 Taste of Hillcrest
April 13. Stroll and sample through a self-guided culinary tour of Hillcrest with more than 35 participating restaurants and bars. Taste the eclectic neighborhood's best dishes including Pad Thai, fresh sashimi, Italian antipasto and classic American comfort food. Must be over 21 to sample beers. $30 in advance, $35 day of. Noon-4 p.m. Check in at Rich's San Diego, 1051 University Ave., Hillcrest. fabuloushillcrest.com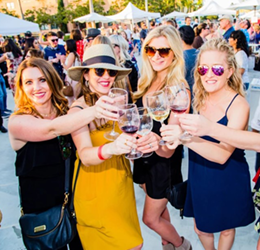 VinDiego Wine & Food Fest
April 13. Wine and food enthusiasts can enjoy unlimited samples of more than 200 distinct, award-winning wines from upwards of 75 wineries. Guests will also taste food and appetizers from more than 25 San Diego eateries while enjoying live music performances. 4-7 p.m., early entry 3 p.m. $85 GA, $105 early entry. Waterfront Park, 1600 Pacific Hwy., Embarcadero. Tickets
Fifth & Rose Spring Floral Cocktail Menu
Now Available. Savor light, floral infusions from Fifth & Rose's new seasonal spring cocktail menu. Among the new libations is the refreshing Lotus, which stars the rare Hendricks Orbium gin, St. Germain, Chartreuse Green and arugula. The lounge has also added new bites to their menu including baby crab cakes, artichoke tart, bone marrow corn spread, goat cheese pizza and more. 550 J St., downtown, 619.738.7123. pendryhotels.com
ARTS + CULTURE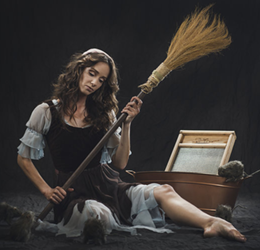 Cinderella
April 12-14. The California Ballet invites you to revisit the magical world where wishes do come true. Jared Nelson's choreography breathes new life into the timeless story of the downtrodden girl with big dreams, her malicious stepfamily, a magical fairy godmother and the dashing prince who steals her heart and returns her shoe. Set to Prokofiev's classic score, this brand new production brings classical ballet to the contemporary audience. F 7:30 p.m., Sa 2 p.m. and 7:30 p.m., Su 2 p.m. $25+. San Diego Civic Theatre, 1100 Third Ave., downtown. 619.570.1100. sandiegotheatres.org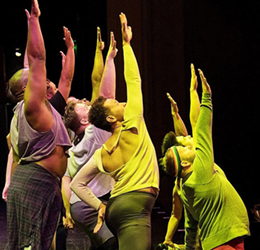 San Diego Gay Men's Chorus Presents Motown
April 13-14. You'll be dancing in the aisles to all the hits from Motown superstars like Stevie Wonder, Diana Ross and The Supremes, Lionel Richie and Gladys Knight in this lively tribute. The group's 200 singers and dancers will rock you with renditions of "Ain't No Mountain High Enough," "Midnight Train to Georgia," and "Heatwave," and bring a tear to your eye with powerful ballads like "What's Going On" and Diana Ross' first solo hit "Reach Out and Touch (Somebody's Hand)." Sa 3 p.m. and 8 p.m., Sun 3 p.m. $27+. Balboa Theatre, 868 Fourth Ave., downtown, 619.570.1100. Tickets.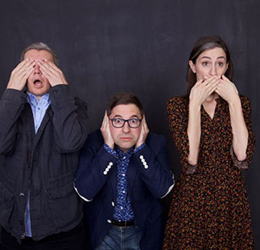 All In the Timing
Through May 5. This sextet of one-act comedies uses inspired language and wordplay to examine various attempts at relationships and communication with comical results. See website for show times and ticket prices. North Coast Rep, 987 Lomas Santa Fe, Solana Beach, 858.481.1055. northcoastrep.org
Photos: All in the Timing by Aaron Rumley. Art Alive courtesy The Idea Brand. ArtFest by Rachel Cobb. BeerFest, Fifth & Rose, Reike Class and Game of Thrones cocktails courtesy JPR.  Cinderella by Kevin Baldes. Concours d'Elegance courtesy Concours d'Elegance. Film and Float courtesy La Fayette. Fish Fry courtesy Crowe PR. Motown courtsey San Diego Gay Men's Chorus. Pilates and Ravioli Cooking Class and Wine Dinner with Domaine Carneros courtesy Nth Element. Taste of Hillcrest courtesy Fabulous Hillcrest. VinDiego courtesy VinDiego.
[et_bloom_inline optin_id=optin_12]