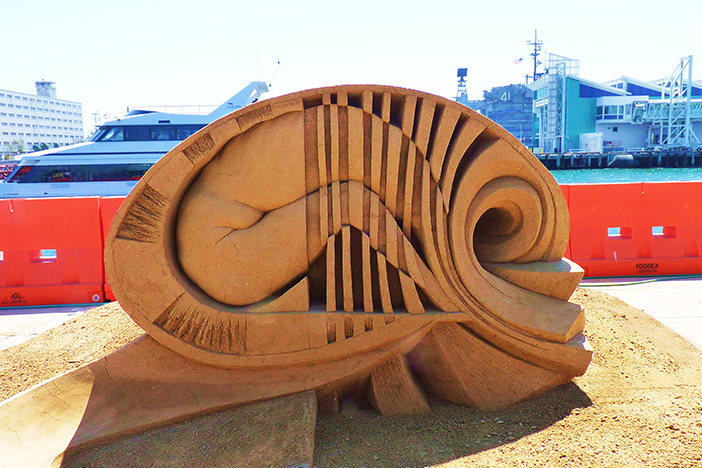 This month, San Diego brings you outdoor festivals, foodie holidays, unique films and more. See our list of the top 30+ San Diego things to do in August.
Edited by Eva Scattergood.
8th Annual Oceanside International Film Festival
Aug. 1-5. Head out to San Diego's North Coast to enjoy more than 50 films and a diverse array of special performances throughout the event. This festival gives attendees a chance to view local and international films at a historical venue known for its rich history. See website for show times and ticket prices. Sunshine Brooks Theatre, 217 N. Coast Hwy., Oceanside, 760.433.3632. osidefilm.org
Macrame Class
Aug. 1. Trade in a typical night of cooking for an evening of crafting at Café 21. Artist Narmina Ismaylova will lead the class in creating macrame keepsakes, while Chef Leyla serves up some of Café 21's tastiest tapas and the restaurant's signature sangria. Tickets include tapas and a glass of sangria, as well as all the elements you need to make your very own macrame art to take home. 4-6 p.m. $65. 2736 Adams Ave., University Heights, 619.640.2121. Tickets
"Barefoot in the Park"
Opens Aug. 2. Fresh off a honeymoon at the Plaza Hotel, free-spirited Corie and her buttoned-down husband Paul find themselves struggling to adjust to married life in their run-down New York walk-up. Throw in a loopy meddling mother, an eccentric Bohemian upstairs neighbor and a double date that goes disastrously wrong, and you've got the perfect recipe for laughter. See website for show times. $30+. The Old Globe, 1363 Old Globe Way, Balboa Park, 619.234.5623. theoldglobe.org
Latin American Festival
Aug. 3-5. See one of the country''s most extensive collections of authentic Latin American folk art at Bazaar del Mundo'. More than 25 artists from Mexico, Peru, Guatemala and Ecuador, and other Latin American countries will take center stage to display their vibrant creations. Throughout the marketplace enjoy live demonstrations, nonstop musical entertainment and mouth-watering Mexican cuisine for sale. F-Sa 10 a.m.-8 p.m., Su 10 a.m.-5 p.m. Free. 4133 Taylor St., Old Town. bazaardelmundo.com
Mars Roadshow
Aug. 3-5. Bring the kids to this family-friendly tour that brings InSight—the latest mission to Mars—to Southern California. NASA engineers and scientists will be on hand to explain the mission's science with models of the InSight spacecraft. Expect a "Make Your Own Marsquake" interactive demo, Mars globe "cutaways" showing the interior of Mars and virtual reality headsets used to see panoramas of Mars. 10 a.m.-4:30 p.m. See website for prices. San Diego Air & Space Museum, 2001 Pan American Plaza, Balboa Park, 619.234.8291. sandiegoairandspace.org
"Tom Loeser: Please Please Please"
Opens Aug. 4. Featuring more than 20 works, this exhibition showcases Tom Loeser's investigation of unconventional furniture forms and his exploration of works on paper. Accessible and entertaining, Loeser's works function to shake up our habits, encouraging us to be playful with our environment and one another. Th-M 11 a.m.-4 p.m. Free. SDSU Downtown Gallery, 725 W. Broadway, downtown, 619.501.6370. art.sdsu.edu
National Oyster Day at Blue Point Coastal Cuisine
Aug. 5. Celebrate this foodie holiday with six pairings of Blue Point's best oyster dishes with a variety of wines. Pairings include East and West Coast oysters with a prosecco mignonette paired with Voveti Prosecco and an Oysters & Pearls dish with horseradish creme fraiche and salmon roe paired with Gloria Ferrer Chardonnay. Call to RSVP. 1-3 p.m. $30. 565 Fifth Ave., Gaslamp, 619.233.6623. cohnrestaurants.com
Parisian Spring Paint Night
Aug. 6. Grab your paintbrush as you join master artist Genia Santini at Mavericks Beach Club for step-by-step instruction on how to recreate a beautiful Paris-inspired painting. Stop by early to enjoy the happy hour specials on snacks and drinks from 3-6 p.m. Class 6-9 p.m. $45. 860 Garnet Ave., Pacific Beach, 858.999.0348. Tickets
Taste of Encinitas
Aug. 7. Make your way to the 30th annual Taste of Encinitas along Coast Highway 101 where you will enjoy samples from 30+ local restaurants, wine and beer at 19 Sip Stops and a variety of live music. This year, Encinitas 101 will be providing each participant with a reusable takeaway cup to minimize waste. 5:30-8:30 p.m. $45. S. Coast Hwy 101, downtown Encinitas, 760.943.1950. visitencinitas.org
Steppin' Out with Ben Vereen
Aug. 7-8. Broadway legend and Tony Award-winning actor Ben Vereen brings his popular stage show to San Diego. Enjoy this evening of song and dance mixed with stories of his life, seasoned with insight and humor, as he performs signature numbers such as "Defying Gravity," "Mr. Bojangles," "Magic To Do" and "Life is Just a Bowl of Cherries." Doors 6 p.m., show 8 p.m. $35-$40. Martinis Above Fourth, 3940 Fourth Ave., Hillcrest, 619.400.4500. ma4sd.com    
The Essence of Oregon Dinner Pairing
Aug. 8. Cheers to wines from Oregon's Willamette Valley with a five-course menu created by Chef de Cuisine Tyler Nollenberger, paired with wines selected by Wine Director and sommelier Michael Pickering. Menu highlights include shrimp bucatini paired with Chardonnay, balsamic-glazed short ribs paired with a Pinot Noir, and more. Call for reservations. 6 p.m. $79. BANKERS HILL BAR + Restaurant, 2202 Fourth Ave., Bankers Hill, 619.231.0222. bankershillsd.com
Veuve Clicquot Garden Party
Aug. 9. Toast to the peak of summer at La Valencia's wine dinner. To celebrate the 200th anniversary of Veuve Clicquot Rosé, Executive Chef Alex Emery and Champagne Specialist Allie DeKock invite guests to enjoy a night of luxurious bubbles, sophisticated bites and phenomenal music as they tour the iconic La Valencia Hotel and Spa grounds. Each unique space will highlight a specific Champagne from the Veuve Clicquot portfolio paired with elevated cuisine and world-class music. Reservations required. 6 p.m. $125. 1132 Prospect St., La Jolla. Tickets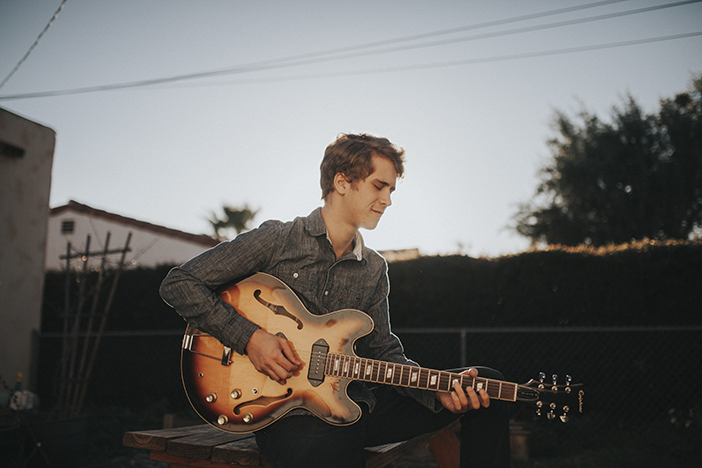 KAABOO Discovery Tour
Aug. 10. Catch performances by SweetTooth, Sophia Dion, Desert Rhythm Project and Nick Crook as they battle it out for your vote. The winner of this Discovery Tour stop will perform on the Tourmaline Emerging Artist stage at KAABOO. Each guest will receive a ballot upon entrance, and the winner will be selected based on fan votes that evening. Doors 6 p.m., music 7 p.m. $10. Quartyard, 1301 Market St., East Village. Tickets
Kiehl's Liferide for amfAR Wrap Party
Aug. 10. Join Kiehl's President Chris Salgardo and amfAR CEO Kevin Frost at the final stop of their eight-person ride benefitting and raising awareness for amfAR, the Foundation for AIDS Research. Guests can expect a culinary collaboration with Executive Pastry Chef Lorie Sauer alongside bites and sips from Liberty Public Market's artisan tenants; on-site skin consultations and hand massages from Kiehl's specialists; a CycleBar spin studio pop-up; and a meet-and-greet with the celebrity riders. 1-2 p.m. Free. Kiehl's at Westfield UTC, 4545 La Jolla Village Dr., UTC. kiehls.com
Bay City Brewing Co.'s Third Anniversary Party
Aug. 11. Celebrate three years of this Point Loma brewery serving up the finest ales. Bay City will launch a limited-edition Hazy Anniversary Double IPA, unveil its brand-new 12 ounce beer cans and provide family-friendly activities such as a photo booth, live music and food trucks. Noon-10 p.m. Free. 3760 Hancock St., Suite A, Point Loma, 619.727.4926. baycitybrewingco.com  
Gourmet Food Truck Festival
Aug. 11. Taste some of SoCal's most delicious food on wheels at this annual festival. Expect more than 30 food trucks, all in one location with gourmet chefs serving their eclectic bests at affordable prices. Participating trucks include Belly Bombz, Mahalo Shave Ice, Rajin Cajun, Sicilian Breeze Gelato and many more. Noon-5:30 p.m. Free entry with racetrack admission, food prices vary. Del Mar Racetrack 2260 Jimmy Durante Blvd., Del Mar, 858.755.1141. dmtc.com
Liberty Station Outdoor Movie Night feat. "Loving Vincent"
Aug. 11. Grab a seat to see the world's first oil painted feature film. Loving Vincent is an exquisitely animated film that investigates the final days of Vincent van Gogh. 8 p.m. Free. Liberty Station North Promenade, 2848 Dewey Road, Point Loma. libertystation.com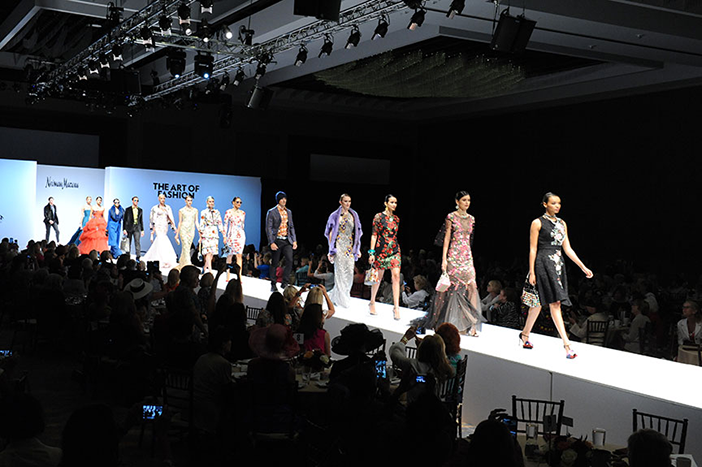 Celebrating Couture
Aug. 16. Don your most fashionable outfit to the 28th annual Celebrating Couture event that benefits The Old Globe Theatre's artistic and arts engagement programs. Neiman Marcus is producing The Art of Fashion show featuring the fall collections of several celebrated designers, including an exclusive preview of 18 gowns from Zac Posen's Pre-Fall 2018 Collection. Guests will be greeted with a Champagne reception with the chance to bid on silent auction items, followed by the fashion show and luncheon. 10 a.m. $155+. Costa Del Mar Ballroom of the Omni La Costa Resort, 2100 Costa Del Mar Road, Carlsbad, 858.382.1672. globeguilders.org  
"Emotions and Landscapes" An Exhibit on the Paintings of Yihong Zhou
Through Aug. 16. Peruse portraits by Yihong Zhou that provide a glimpse into the daily life of Chinese citizens from the last few decades, portraying moments of time captured expertly in the fast-paced and ever-changing environment of modern day China. Tu-Sa 10:30 a.m.-4 p.m., Su noon-4 p.m. $5 GA, free children under 12 and museum members. Chinese Historical Museum's Dr. Sun Yat-Sen Building, 328 J St., downtown, 619.338.9888. sdchm.org  
Latin Food Fest
Aug. 17-18. Experience California's largest annual Latin food, wine, beer and spirits celebration. Highlights include tasting tents, cooking demos, celebrity chefs, live music, a Michelada contest, Spirits America Expo, wine workshops and more. See website for times and ticket prices. Embarcadero Marina Park North, 400 Kettner Blvd., Embarcadero. latinfoodfest.com
Craft Beer Fest
Aug. 18. Sample more than 100 local and international brews featuring award-winning beers, rare and unique specialty crafts, and favorites from our thriving local brewing scene. Tickets include unlimited 1-ounce pours, music from DJs and special food vendors. 2-6 p.m. $40. Del Mar Racetrack, 2260 Jimmy Durante Blvd., Del Mar, 858.755.1141. dmtc.com
HarborFest
Aug. 18. Bring your friends, family and furry companions to this fun day on the bay. Grab a bite or sip from tacos to tequila, listen to live music at one of three stages or head to the Discovery Zone for games, inflatable slides and more. 10 a.m.-6 p.m. Free entry, food prices vary. Bayside Park, 999 Bayside Pkwy., Chula Vista. cvharborfest.com
"Much Ado About Nothing"
Opens Aug. 18. Three-time Tony Award winner Kathleen Marshall makes her triumphant return as director to the Summer Shakespeare Festival theatre stage with one of the greatest romantic comedies ever, in a production full of colorful characters, passionate poetry and Shakespeare's wittiest wordplay. See website for show times and prices. Lowell Davies Festival Theatre at The Old Globe, 1363 Old Globe Way, Balboa Park, 619.234.5623. theoldglobe.org
Lord of the Wings
Aug. 19. Help decide who will win the official Lord of the Wings title at this chicken wing contest to benefit the Pacific Beach Clean and Safe Program. Tickets include chicken wing samples from all participating restaurants and two Karl Strauss craft beers. Participants include Dirty Birds, Mavericks Beach Club, SD TapRoom and many more. 1-6 p.m. $35 advance sale, $40 day of. Karl Strauss Tasting Room, 5985 Santa Fe St., Pacific Beach. pacificbeach.org
Turf and Surf BBQ Championship
Aug. 19. More than 40 top barbecue pitmasters compete for your taste buds, as well as more than $15,000 in prizes, in this championship. Join the fun and receive unlimited samples of competition-ready brisket, pork, ribs, chicken and tri-tip, plus seafood and desserts from professional cooks and top local restaurants. Make sure to vote for the tastiest slow-smoked meats in the coveted People's Choice Award. 1-5 p.m. $40-$60. Del Mar Racetrack, 2260 Jimmy Durante Blvd., Del Mar, 858.755.1141. dmtc.com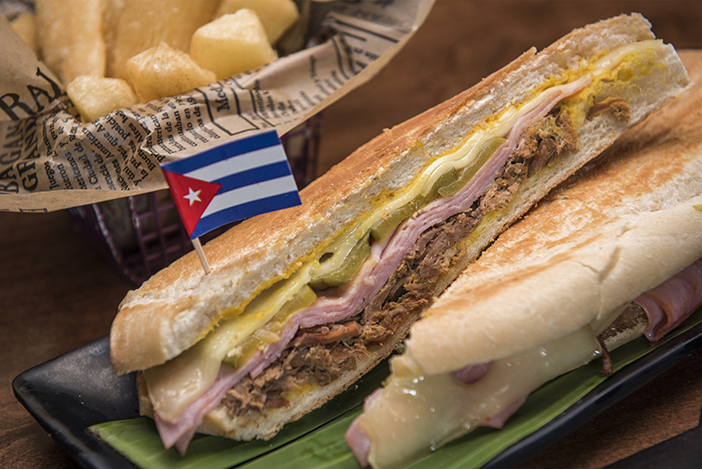 National Cuban Sandwich Day at Havana 1920
Aug 23. Take a bite of Havana 1920's cubano made with slices of slow-roasted pork, ham, Swiss cheese, pickles and mustard, sandwiched between slices of authentic Cuban bread that is flown in from Tampa, Florida. This holiday a portion of the proceeds from the sandwich's sales will be donated to local non-profit San Diego for Puerto Rico, an organization that provides direct assistance to families in Puerto Rico affected by Hurricane Maria. 11 a.m.-1 a.m. $16. 548 Fifth Ave., Gaslamp, 619.369.1920. havana1920.com
National Waffle Day at Cafe 222
Aug. 24. Spend this tasty holiday at Cafe 222 where they will be offering their Golden Waffle, a thick golden brown malted waffle, for $2.22. Additional signatures waffles include pumpkin, reminiscent of pumpkin pie; pecan waffle, topped with toasted pecans; blueberry cornbread waffle with crunchy, corn-buttermilk batter; and more. 7 a.m.-2 p.m. 222 Island Ave., downtown, 619.236.9902. cafe222.com
"An Evening You Will Forget for the Rest of Your Life"
Aug 25. Steve Martin and Martin Short bring their show, featuring the Steep Canyon Rangers and Jeff Babko, to the Pechanga this summer. In this special performance, Martin and Short will present new material in a variety of musical sketches and conversations on their iconic careers, most memorable encounters, and of course, their legendary lives in show-business and stand-up. 8 p.m. $89+. Pechanga Summit, 45000 Pechanga Pkwy., Temecula, 888.810.8871. pechanga.com
Little Italy Summer Film Festival
Saturdays Through Aug. 25. Sit under the stars to watch Italian films, complete with English subtitles, to make you feel like you're in Italy for the night. Bring your own picnic and a blanket to enjoy films like Tutto Quello che Vuoi (Aug. 11) and La Tenerezza (Aug. 18). Doors 7:30 p.m., film 8 p.m. $5 donation. Amici Park Amphitheater, W. Date and State St., Little Italy. littleitalysd.com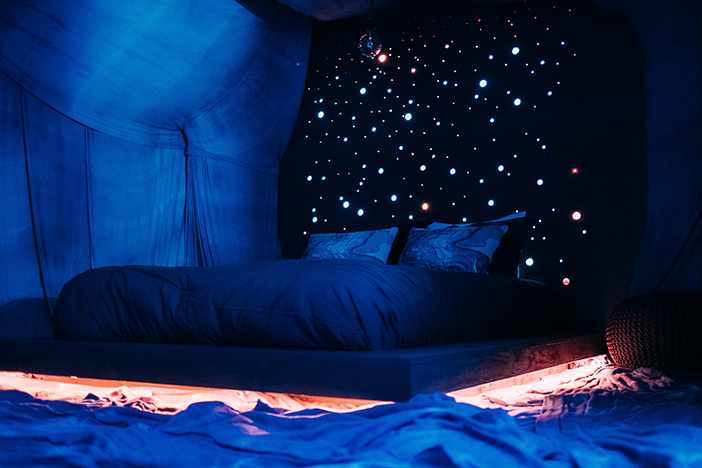 The Lafayette Hotel x Wonderspaces
Through Aug. 25. The Lafayette Hotel has partnered with Wonderspaces and L.A.-based artists Kent Yoshimura and Kameron Burk to transform guest room 214 into a multi-sensory art installation for a unique hotel stay experience. The immersive art experience titled AMA: Into the Deep was inspired by the hotel's iconic Weissmuller Pool and the pearl diving traditions of Japan. These artists utilize novel materials and extraordinary imagination to capture and recreate the feeling of the first time ever diving into the deep end and staring up at the sun. Room rates: Su-Th $195, F-Sa $245 per night. 2223 El Cajon Blvd., University Heights, 619.296.2101. thelafayettehotelsd.com
Bub's @ the Beach's 20th Anniversary Party
Aug. 26. Rock your favorite '90s attire for the themed anniversary party of this local staple. Bub's will be celebrating with daily specials available the entire week leading up to the event, culminating with $5 mules, roll back drink specials and '90s music all night long. 9 p.m. 1030 Garnet Ave., Pacific Beach, 858.270.7269. bubspb.com
Sea Chantey Festival
Aug. 26. Climb aboard the Star of India—the world's oldest active sailing ship—for this annual festival. Visitors will enjoy sea chanteys (songs recounting the adventure, tragedy and romance of life at sea) and traditional folk music performed by popular local and national artists including The Jackstraws, Raggie Taggie, The Chanteymen and Kick Up the Dust. The museum's sail crew will also demonstrate various shipboard skills and welcome visitors to join in and raise the sails of the iconic Star of India. 11 a.m.-4:45 p.m. Free with museum admission. Maritime Museum of San Diego, 1492 N. Harbor Dr., Embarcadero, 619.234.9153. sdmaritime.org
U.S. Sand Sculpting Challenge
Aug. 31-Sept. 3. Over 300 tons of sand will be dumped on Broadway Pier for 12 master sculptors to work with as they compete for $60,000 in prize money. New this year, sculptures will "light the night" and be decoratively lit from top to bottom. Kids can also enjoy an Expanded Arts for Learning/San Diego Kid Zone with rides such as European Bungie and Bubble Fun, plus arts and crafts. See website for times and prices. Broadway Pier, 1000 N. Harbor Dr., Embarcadero. ussandsculpting.com  
Bands on the Bay Dinner Cruises
Fridays Through Sept. 28. Dance the night away to the sound of live music from local San Diego band Republic of Music aboard Hornblower every Friday night.  Enjoy boarding Champagne, a three-course meal and breathtaking views of the city on warm summer nights on San Diego Bay. Boarding 6:30 p.m., cruising 7-10 p.m. $85 (excludes tax and service charge). Pier 1 Hornblower Landing, 1800 N. Harbor Dr., Embarcadero, 619.686.8700. hornblower.com
Header photo credit U.S. Sand Sculpting Challenge. Mars Roadshow photo credit NASA/JPL-Caltech. KAABOO Discovery Tour photo courtesy of KAABOO. Celebrating Couture photo credit Douglas Gates. HarborFest photo courtesy of McFarlane Promotions. National Cuban Sandwich Day photo courtesy of Havana 1920.