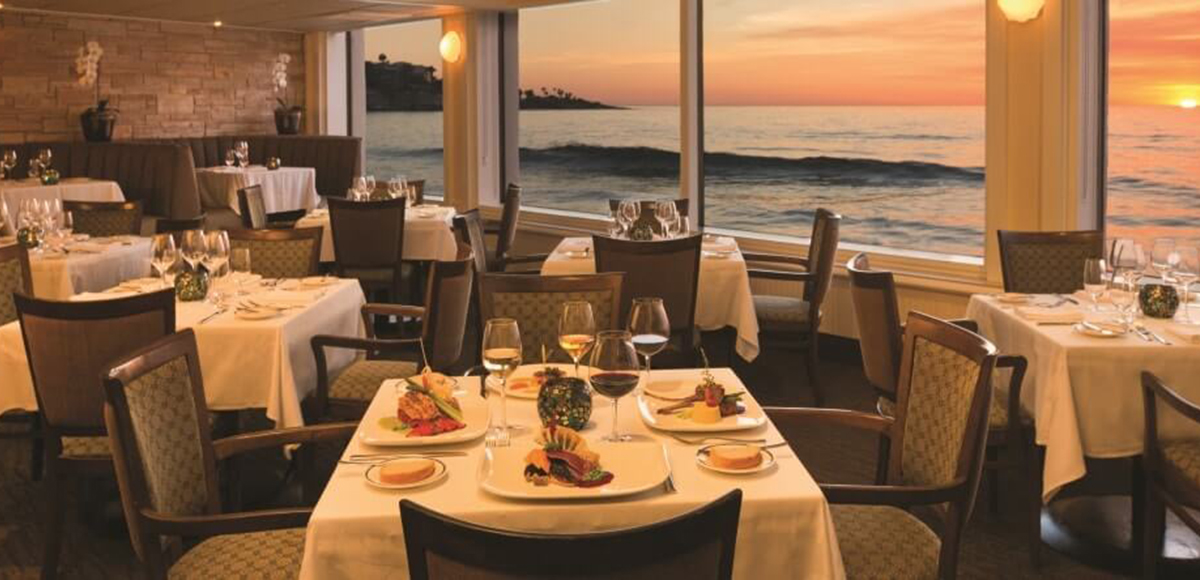 From numerous stage performances to scenic dinners and world-class festivals, check out the top San Diego things to do in August.
Edited by Madelyn Harris
Kill Local
Aug. 1-27. A pitch-black comedy about blood ties, revenge and trying to get unstuck—especially when your life is dedicated to ending others'. Various times. $45. Potiker Theatre at the La Jolla Playhouse, 2910 La Jolla Village Drive, La Jolla, 858.550.1010. lajollaplayhouse.org
Ambrogio15: One Year Anniversary Party
Aug. 1. Celebrate the one year anniversary of Italian restaurant Ambrogio15 with an open-to-the-public pizza party including complimentary pizza, Prosecco and more. 6-8 p.m. Free. Ambrogio15, 926 Turquoise St. H, 858.291.8650. ambrogio15.com
Evita
Aug. 3-27. Andrew Lloyd Weber's award-winning musical about the rise of Eva Peron—the controversial first lady of Argentina—features a Latin rock/jazz/pop score with such timeless classics as "On This Night of a Thousand Stars," "Another Suitcase in Another Hall" and "Don't Cry For Me Argentina." See website for full schedule. SD Rep at  Lyceum Theatre, 79 Horton Plaza, downtown, 619.544.1000. sdrep.org
Summerfest 
Aug. 4-25. La Jolla Music Society's 31st annual chamber music festival features more than 80 international artists and ensembles performing concerts. See website for full schedule. ljms.org.
High Tide Dinner
Aug. 4-7, 16-21.  During high tide season, head to The Marine Room for a memorable dining experience. Enjoy a seasonal menu with a la carte choices from the farmers market along with specials such as red walnut crusted Alaskan halibut. The Marine Room, 2000 Spindrift Dr., La Jolla. marineroom.com
Island of Lemurs: Madagascar
Aug. 4. Travel to a remote and wondrous world with the premier of the Fleet Science Center's newest film, produced by IMAX and Warner Bros. Pictures, and narrated by Morgan Freeman. The film showcases the life and behaviors of lemurs, and how they've evolved over time. Free with admission. Fleet Science Center, 1875 El Prado, 619.238.1233. fleetsciencecenter.org
The Beer Festival
Aug. 5. Join the Maritime Museum of San Diego for the fourth annual Beer Festival. Guests can hop aboard and enjoy an assortment of foods and local craft beers. Plus, enjoy live music and beautiful waterfront views. $35. 1-5 p.m. Maritime Museum of San Diego, 1492 N Harbor Dr., 619.234.9153. sdmaritime.org
Bay Sessions
Aug. 6. For the second year running, guests can enjoy a free outdoor concert featuring The Redwood Review while taking in the beautiful Coronado skyline. 7-10 p.m. Free. Loews Coronado Bay Resort, 4000 Coronado Bay Rd., Coronado, 619.424.4000. dosd.com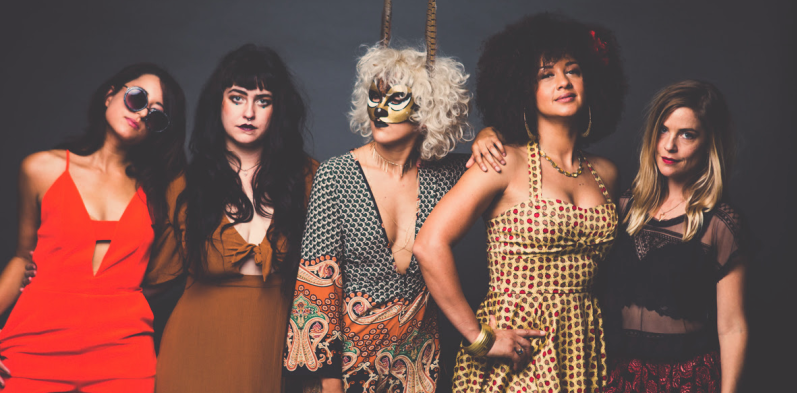 Hamlet
Aug. 6-Sept. 10. Revenge thriller, ghost story, psychological drama, political epic, family saga. Packed with unforgettable characters, theatrical masterstrokes, and world-famous lines, Hamlet is one of the greatest plays ever written. The Old Globe, 1363 Old Globe Way, Balboa Park, 619.234.5623. theoldglobe.org
Marine Room Cooking Class and Dinner
Aug. 9. Join award-winning Marine Room chefs for an interactive cooking class followed by a three-course dinner, which savory dishes such as chilled heirloom tomato nectar, swordfish wrapped in vine leaves and coconut milk poached floating islands. Complement each course with a carefully selected wine pairing. 6 p.m. $90. Marine Room, 2000 Spindrift Dr., La Jolla. marineroom.com
Flower Child Chef Dinner
Aug. 9. In this farm to table-inspired community dinner, enjoy a seasonal four-course menu inspired by chef Steve Molina. Each course will feature an accompanying wine pairing. 6:30 p.m. $50. Flower Child, 2690 Via de la Valle, Del Mar, 858.314.6818. iamaflowerchild.com
The Explorers Club
Aug. 11-Sept. 24. A hilarious send up of a Victorian men's club beset by women, poisonous snakes, exotic plants, bartending savages and crazed Irishmen. $62. Lamb's Players Theatre, 1142 Orange Ave., Coronado, 619.437.6000. lambsplayers.org
Jazz @ The Ranch
Aug. 12-19. Celebrate music all week long at Rancho La Puerta, a world-renowned fitness and spa retreat. Throughout the week, guests can experience wellness through music with jazz concerts, farm-fresh food options, and a jazzed-up workout, as part of their all-inclusive stay. Various pricing, 858.764.5500. Rancho La Puerta, 21520 Tecate, B.C., Mexico. rancholapuerta.com
ArtWalk at Liberty Station
Aug. 12-13. This August, take advantage of a free weekend-long festival featuring over 200 international, national and local San Diego artists showcasing their work.  Plus, families can enjoy interactive art for kids and an assortment of street food. Liberty Station's Ingram Plaza, 2751 Dewey Road, artwalksandiego.org
The Convoy Flight #10
Aug. 12. Connoisseurs of local craft will love this pub crawl in Kearney Mesa's brew-centric neighborhood. Guests will enjoy visiting Common Theory Public House, O'Brien's Pub, Soho Gastropub and Shanghai Saloon, which are all in walking distance of each other. 3 p.m. Free crawl, beers not included. Common Theory Public House, 4805 Convoy St. commontheorysd.com

Tiki Cocktail Competition
Aug. 14. Watch as local bartenders compete against each other to create the best tiki cocktail concoction. Guests will be able to sample and vote on their favorite tropical libations while enjoying bites from Curadero and drinks from Cutwater Spirits. Plus, groove to the music of DJ Echo Dafunk. 21+. 1-6 p.m. Free. Level Four Pool Deck + Lounge, Hotel Palomar, 1047 Fifth Ave., 619.513.3000. hotelpalomar-sandiego.com
Playing with Fire Dinner Series
Aug. 14. Check out The Grill at Torrey Pines' newest monthly dinner series featuring some of San Diego's hottest chefs who will be serving up juicy meats and roasted vegetables straight from The Grill's wood-fired grill. Tickets include food, beer, plus a view of the Torrey Pines Golf Course. 5:30-7:30 p.m. $40. The Grill at Torrey Pines, 11480 North Torrey Pines Road, 858.777.6641. lodgetorreypines.com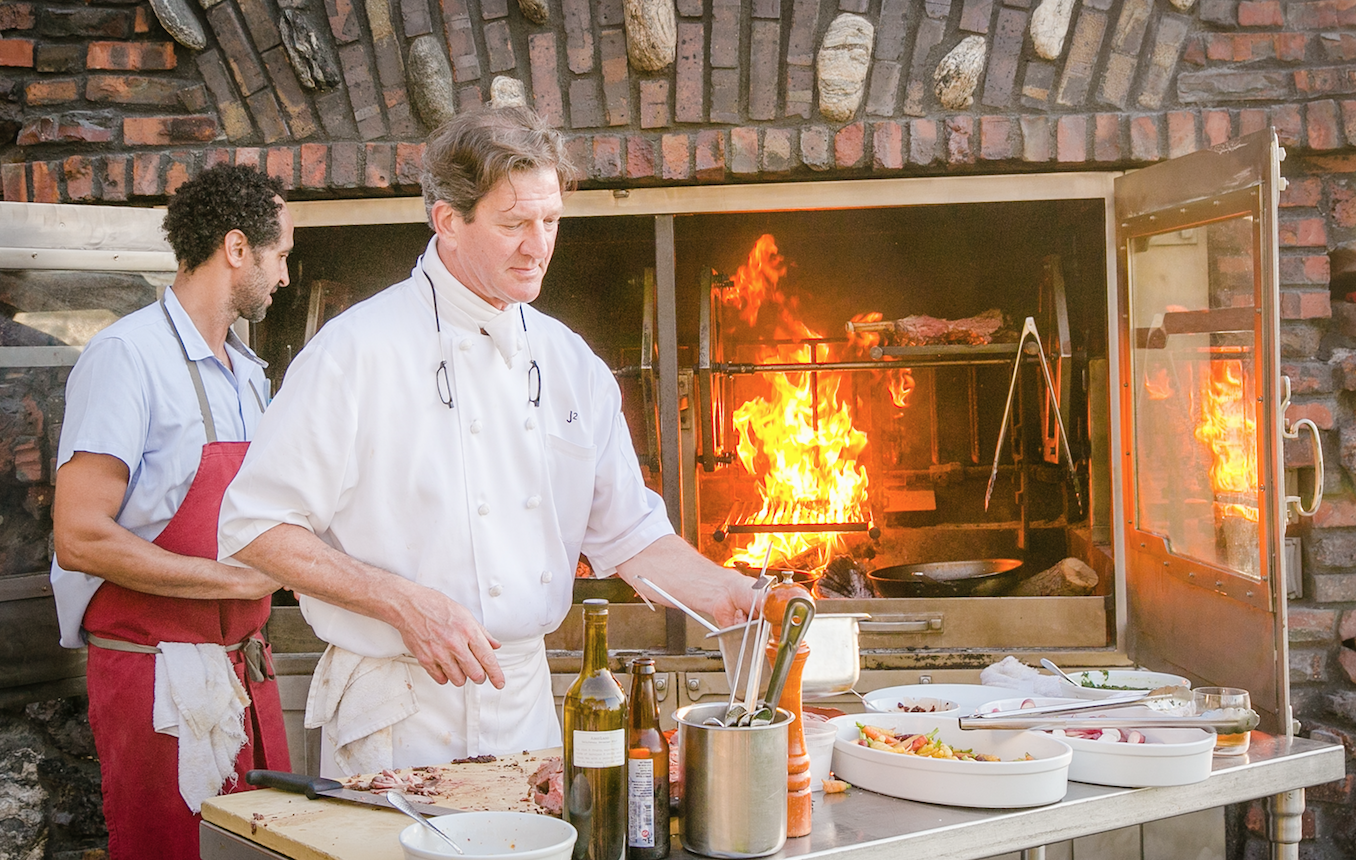 A.R. Valentien Artisan Table Signature Wine Series
Aug. 17. For this month's edition of A.R. Valentien's wine series, let chefs Jeff Jackson and Kelli Crosson impress you with a carefully-sourced four-course menu featuring the season's freshest ingredients. Plus, enjoy specialty wine pairings, tray-passed bites and a winery representative on site. 7-9:30 p.m. $230. 11480 North Torrey Pines Road, La Jolla, 858.777.6635. lodgetorreypines.com
Summer Chef Series at Veranda Fireside Lounge & Restaurant
Aug. 17. Escape to Rancho Bernardo for an evening of al fresco dining. Guests can delight in a three-course dinner featuring Mediterranean cuisine with a SoCal twist. Optional wine pairings are available. 7 p.m. reception, 7:30 p.m. dinner. $55. 17550 Bernardo Oaks Dr., 888.993.1856. ranchobernardoinn.com
Wild Western
Aug. 19. Head to Little Italy's Amici Park for a fun evening that calls for guests to dress up in their best western gear. Enjoy wild-western themed entertainment, a Western style BBQ, casino games like poker and roulette, a rodeo and more. 6 p.m.-midnight. $125. Amici Park, 1660 Union St., 619.888.9399. ferragostosd.org
Latin Food Fest San Diego
Aug. 18-19. Take part in San Diego's largest annual Hispanic culinary celebration, featuring tastings, a celebrity chef dinner, parties and workshops. Plus, choose to partake in an all-inclusive tasting festival featuring a variety of local and international food, wine and spirits. F 5-11 p.m., Sa 12-11 p.m. Various prices. Embarcadero Park North, 400 Kettner Blvd. latinfoodfest.com
Twainfest
Aug. 19. This Annual event celebrates the life and writings of Mark Twain and his contemporaries. Enjoy stories read by professional actors, live music, games and more activities for the entire family. Free. 11 a.m.-5 p.m. Old Town State Historic Park, Old Town, 619.220.5422. writeoutloudsd.com
World Bodysurfing Championships
Aug. 19-20. The 41st annual competition will play host to nearly 400 bodysurfers from across the globe competing for world titles in their respective age and gender divisions. Oceanside Pier, Pier View Way, Oceanside. worldbodysurfing.org
Sunday Supper Farm Dinner
Aug. 20. Head to National City for an evening complete with welcome drinks, appetizers, local food, drinks and the work or Urban Life Tables. Guests will also enjoy dancing and farm tours. 4-7 p.m. $99. Dickinson Farm, 1430 E. 24th Street, National City, 858.848.6914. sundaysuppersd.com
Culinary Couture Dinner
Aug. 22.  As part of Fashion Week San Diego, get ready for a culinary trip through fashion hotspots—LA, Peru, France and Korea. Guests will enjoy a four-course menu paired with cocktails, and all proceeds will benefit the FAB Authority, a non-profit that supports emerging fashion and creative business entrepreneurs. 6 p.m.$225. Cusp at Hotel La Jolla, 7955 La Jolla Shores Drive, La Jolla. cusprestaurant.com
Age of Heroes
Aug. 24-27. Super hero fans will love the debut of the all-new action-packed adventure Marvel Universe LIVE! Age of Heroes, in which iconic superheroes join together in a legendary battle to defend the universe from evil. Various times and prices. Valley View Casino Center, 3500 Sports Arena Blvd., 619.224.4171. valleyviewcasinocenter.com
Brew & Food Festival
Aug. 26. The third annual Brew & Food Festival showcases the evolving culinary and beer scene in San Diego. Beer lovers can choose from over 200 craft beers from along with food samplings from more than 20 top chefs around California. 3-6:30 p.m. $35. Embarcadero Park North, 400 Kettner Blvd., brewandfoodfest.com.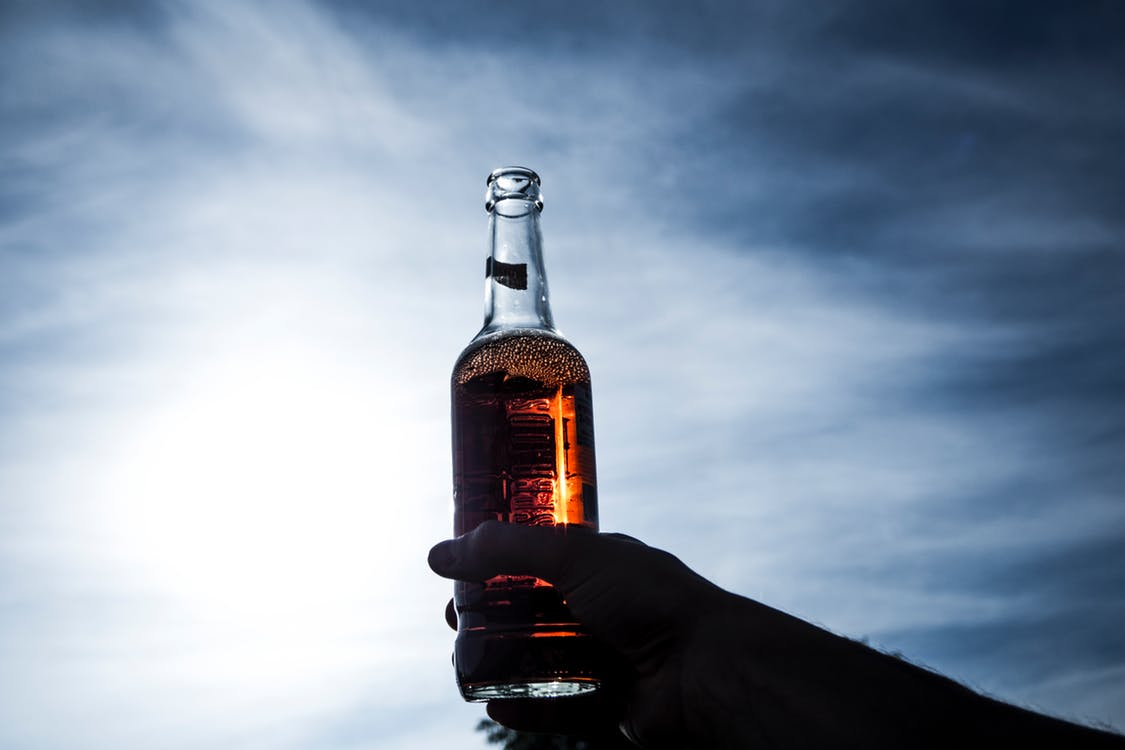 San Diego Spirits Festival
Aug. 26-27. The annual celebration brings together the region's top chefs and mixologists for competitions and demos. 2 p.m. 21+. Port Pavilion on Broadway Pier, 1000 N. Harbor Drive, downtown, sandiegospiritsfestival.com
CONTINUING
Guys and Dolls
Through Aug. 13. Based on Damon Runyon's famous tales of small-time hoods and show-girls, Guys and Dolls is filled with some of the most loved show tunes, including "Luck Be a Lady," "I've Never Been in Love Before" and "Sit Down, You're Rockin' the Boat." Shiley Stage at The Old Globe, 1363 Old Globe Way, Balboa Park, 619.234.5623. theoldglobe.org
Animal Crackers
Through Aug. 13. Based on the original Marx Brothers Broadway hit and classic film, this stage adaptation is an outrageous, rollicking, laugh-out-loud musical comedy, complete with audience participation. Cygnet Theatre in Old Town, 4040 Twiggs St., Old Town, 619.337.1525. cygnettheatre.com
At This Evening's Performance
Through Aug. 6. A bohemian theater troupe performing in an Eastern European police state finds more drama backstage than onstage in this uproarious comedy. North Coast Repertory Theatre, 987-D Lomas Santa Fe Drive, Solana Beach, 858.481.1055. northcoastrep.org
Ken Ludwig's Robin Hood!
Through Aug. 27. Comic genius Ken Ludwig is back with a brand-new Globe-commissioned world-premiere comedy that tells the timeless story of a hero of the people who takes on the powers that be in hilarious fashion. White Theatre at The Old Globe, 1363 Old Globe Way, Balboa Park, 619.234.5623. theoldglobe.org