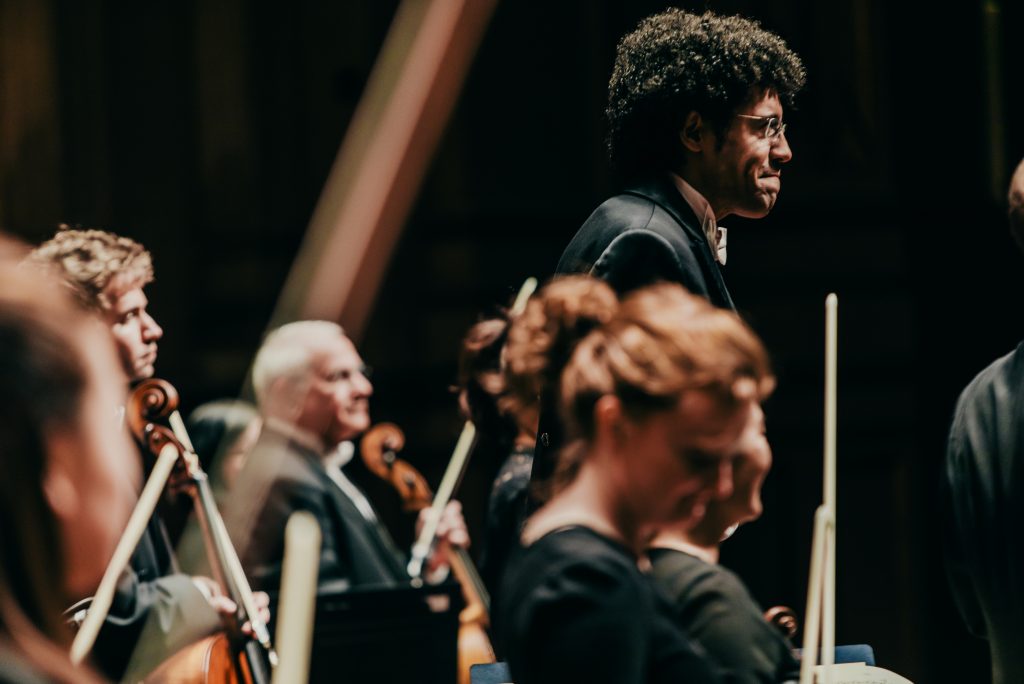 San Diego Symphony reconnects with audiences with a new virtual season, still-new conductor and soon-to-be-new amphitheater.
By Stephanie Thompson
When the San Diego Symphony's new music director and principal conductor took the podium for a series of season-opening concerts in fall 2019, the excitement was palpable. Rafael Payare drew masterful performances out of the orchestra and electrified audiences and critics alike. Everyone agreed—a new era was born.
Then, in March, the world, and that era, came to a screeching halt.
"Rafael Payare had six weeks of performances as our new music director before the coronavirus shutdown," recalls San Diego Symphony CEO Martha Gilmer. "Everyone was able to see his incredible energy and his connection with the musicians." Suddenly, he was a conductor without an orchestra.
Payare—who is from Venezuela and lives in Berlin with his wife, cellist Alisa Weilerstein, and their young daughter—had flown into San Diego on one of the last flights before the shutdown.
He had a full slate of performances scheduled for cities all over the world—Chicago, Los Angeles, Montreal, Zurich, Boston, Leipzig and London among them. Instead, he says cheerfully, he's been "getting to know this beautiful city and get more in touch with San Diego"—studying scores and dreaming big.
Performances at home return Jan. 29 with monthly virtual concerts featuring Payare and the musicians of the San Diego Symphony. The series, live-streamed for home viewing, continues the last Friday of each month through May; concerts begin at 7 p.m.
The series opener brings works by Wagner and Mozart; the Feb. 26 program features an elegy by Carlos Simon and serenades by Mozart and Tchaikovsky.
Individual livestreams are $20; digital All Access Passes, including the five events and additional concert productions filmed at Copley Symphony Hall, are $100. Purchase either at sandiegosymphony.org/digitalpass.
Live performances are slated to resume later this year with socially distanced events at The Shell, the orchestra's new $42 million venue on San Diego Bay.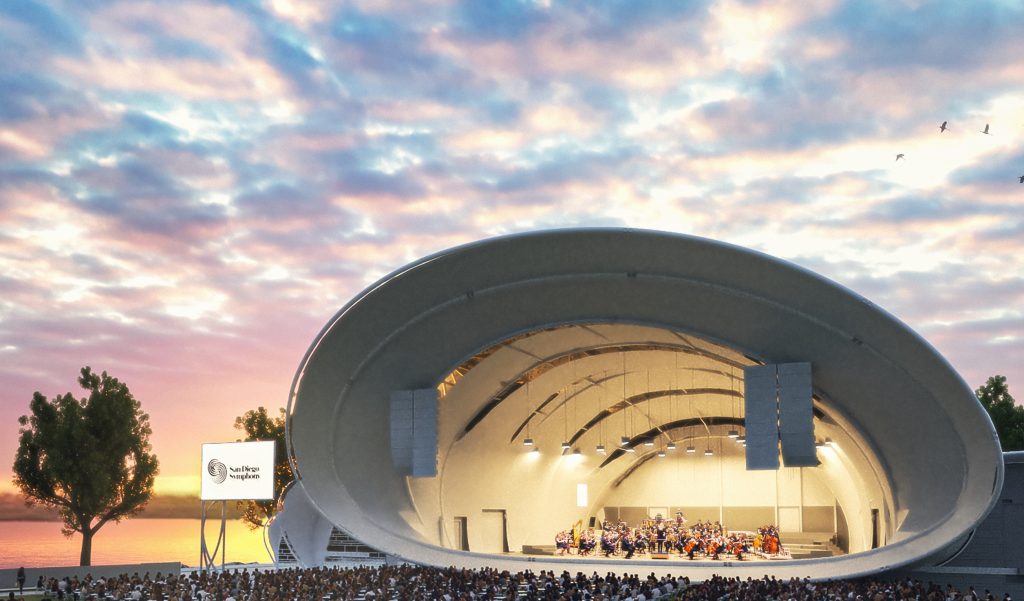 "The Shell is close to complete and will be the San Diego Symphony's outdoor home, not just for summer pops concerts," Gilmer says.
"We are very fortunate to have a permanent outdoor venue with that level of sophistication, all the amenities, wonderful sound, surrounded by water and a steady breeze. With a capacity of 10,000, we can easily socially distance an audience of 3,000."
Payare and his brass players gathered at the unfinished Shell last May, safely distanced, to record a performance of Simple Gifts. "We played to break the silence," Payare says. "The sound was phenomenal."
Reflects Gilmer, "For San Diegans to hear their orchestra and feel that sense of pride, that connection…. Having been deprived of it for so long, we realize it is more necessary and life-affirming than ever.
"The first-line workers are doing the critical work right now," she says. "But when we come out of isolation, music, the arts, the San Diego Symphony will all be part of the healing process.
"My belief is that when we finally can get back to live performances, they're going to be even more meaningful than they ever were before."
Photos courtesy San Diego Symphony.