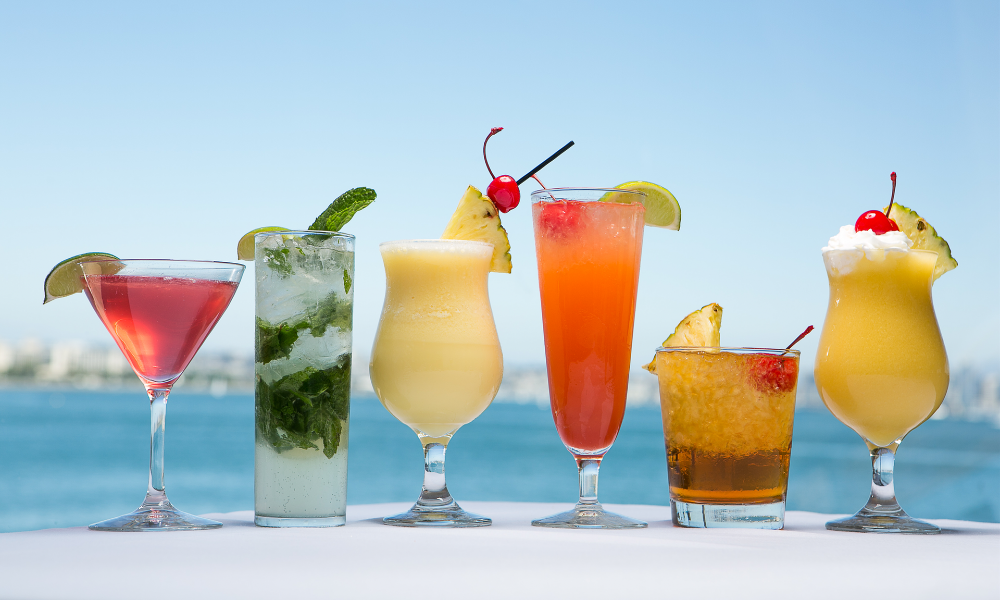 Tiki culture is lit in San Diego.
By Benjamin Epstein.
There's "culture," as in the arts. There's culture, as in the customs of a particular people. Then there's culture that can't be contained to a particular people and makes an impact on other cultures.
Tiki culture, for instance. Inspired by Polynesian and Maori cultures, but more escapist, tiki culture took off in mid-20th-century California with island-themed restaurants elaborately decorated with tiki carvings and palm fronds and serving elaborate fruity, boozy libations such as mai tais andscorpion bowls. The first, opening in 1937, were Don's Beachcomber (later changed to Don the Beachcomber) and Trader Vic's.
Tiki faded in the late 20th century, but the trend is as lit as a tiki torch in the 21st—at least in San Diego, where two spectacular tiki bars opened in 2016.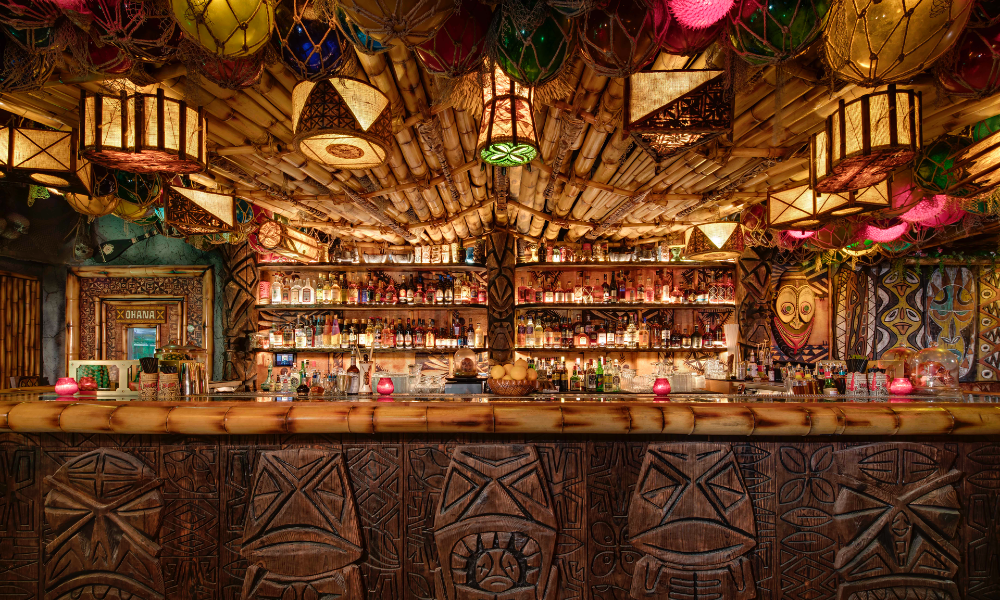 We're worshipping False Idol. Hidden behind Craft & Commerce restaurant in Little Italy is a netherworld grotto filled with skulls and carvings and whose ceiling is a sea of colorful fishing floats. The cocktails— mai tais and scorpions and new classics such as the Shelter Island Sling—are stellar. Bathroom art finds the Kool-Aid Man, cocktail in hand. Escapism at its best.
The Grass Skirt  in Pacific Beach is even more hidden. The uninitiated circle the building trying to figure out how to get in; the initiated head for the walk-in refrigerator in adjacent Good Time Poke. Down a dark hall awaits a tiki vibe on steroids—island murals, skulls and psychedelic celluloid. The crowd is young. You can purchase gold tiki mugs; Asian fusion cuisine includes, yes, poke bowls.
Scorpion bowls at both bars come with a faux thunderstorm.
For historical perspective, consider beautiful Bali Hai Restaurant . The icon recently marked its 65th anniversary and still packs them in for no-nonsense, no-juice mai tais—2.7 million served to date—and for Asian fusion fare, stunning displays of Polynesian artifacts and panoramic across-the-water downtown-skyline views.
Within crawling distance of the Bali Hai are two tiki-inspired Shelter Island hotels that opened in 1959.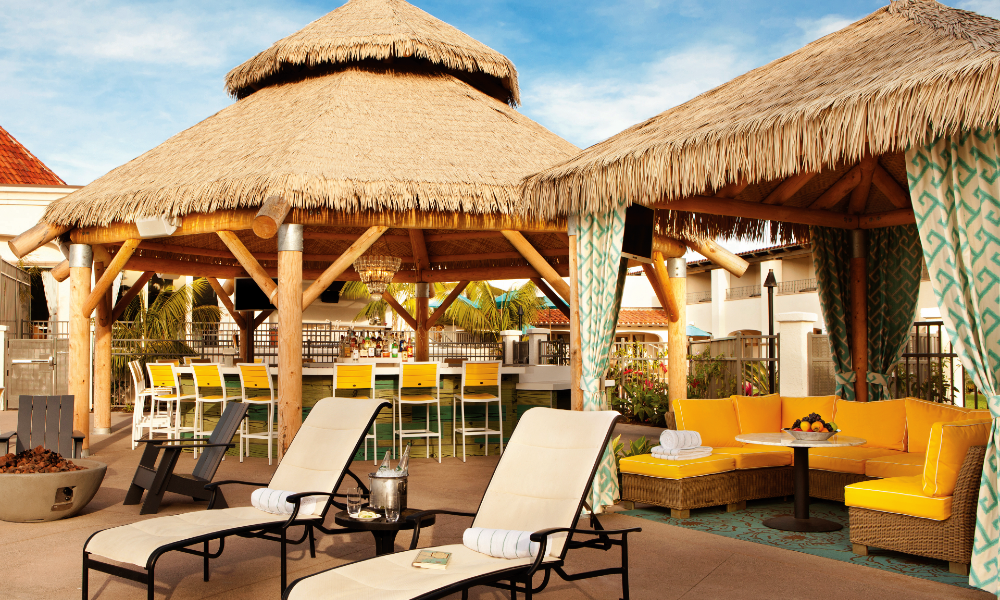 The Kona Kai Resort & Spa  was the "club of clubs" in the 1960s, attracting Hollwood celebrities. Though it's now more California-contemporary, with pleasing food to match, you can enjoy a Treasure of the Kona Kai for two—Pusser's rum and rumchata served in a pineapple— poolside at the palapa bar and in thatched-roof cabanas.
The soaring lobby roof at Humphrey's Half Moon Inn suggests a giant Polynesian fishing canoe; beyond the lobby are koi ponds, parrots and waterfalls. Humphreys Concerts by the Bay take place in a 1,400-seat outdoor theater May through October.
The island-inspired design and architecture at the Catamaran Resort Hotel and Spa in Mission Bay includes a torch-lit outdoor bar. Crowne Plaza San Diego in Mission Valley, a tiki mecca since the '50s, hosts the Tiki Oasis Convention—the country's largest gathering of tikiphiles— each August.