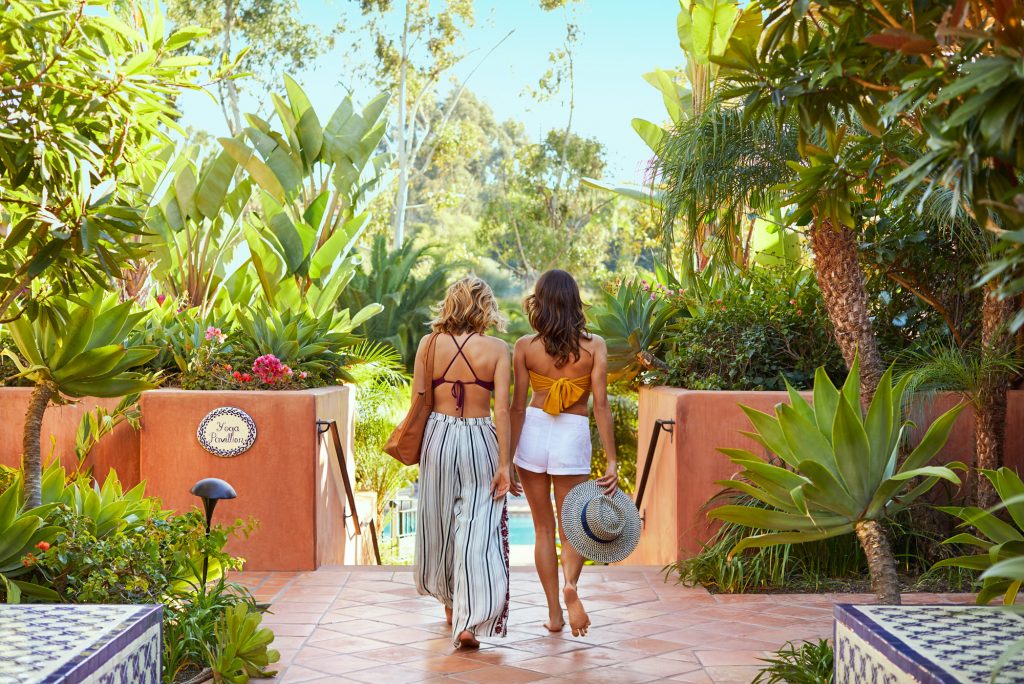 These three San Diego resorts offer relaxation, refined dining and alfresco fun.
Offering an abundance of life's finer things—not to mention its temperate climate, 70 miles of coastline and diverse natural playgrounds—San Diego is a prime vacation destination for both visitors and locals. If you're looking for a backyard getaway this spring—and elegance, relaxation, outdoor activities and memorable meals are on the checklist—these properties double as fabulous staycation options. Pampering and adventure await …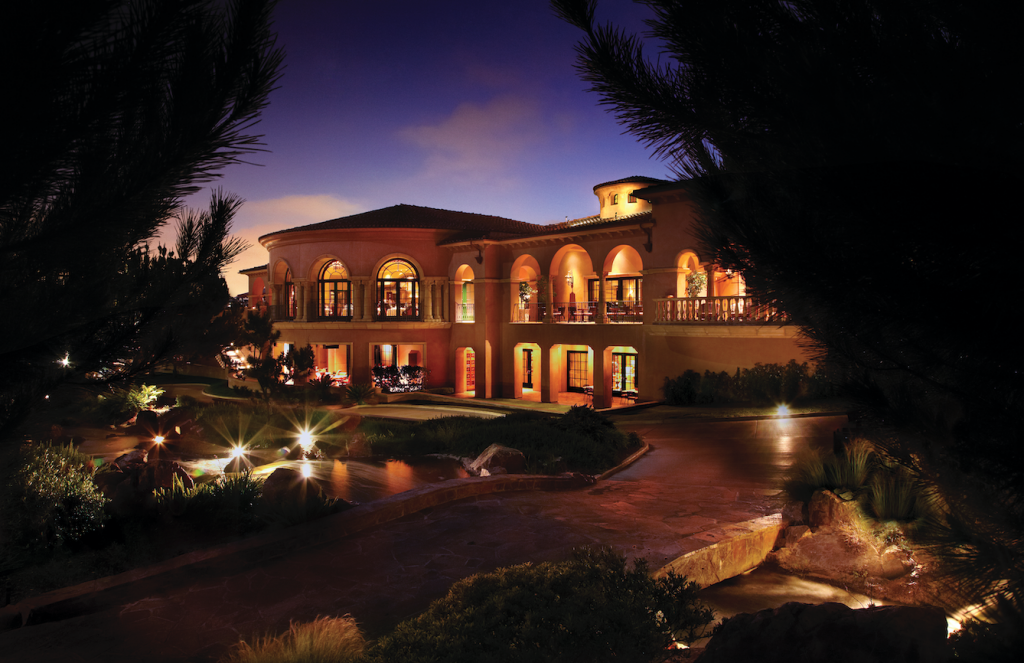 Nestled in the Los Penasquitos Canyon Preserve, "The Grand" is a five-star stunner in every way. Think: palatial minus the pretension. The Mediterranean-inspired resort encompasses a world-class spa, golf course and restaurants; plus tennis courts, hiking trails and four heated pools—including a large family-friendly pool and the adults-only spa pool. Guest rooms range from plush suites to private villas outfitted with marble bathrooms and soaking tubs. To dine, treat yourself at San Diego's only Michelin-starred restaurant, Addison, which has reopened for outdoor dining on its heated terrace. Spotlighting local, seasonal ingredients, executive chef William Bradley and his team craft elegant, SoCal-influenced French dishes—serving either a five-course menu or a decadent 10-course menu—paired with wines from Addison's award-winning cellar. The terrace overlooks the Fairmont Grand Del Mar Golf Course—offering idyllic views of the 18th hole and its landscaped waterfall. It all makes for an exhilarating, unforgettable dining experience.
Don't Miss: The new Fireside Lounge on the lawn behind Amaya restaurant features well-spaced seating, private fire pits (perfect for toasting marshmallows), cabanas, craft cocktails and live music. Canine guests are welcome, too. 5300 Grand Del Mar Court, Del Mar, 866.305.1528.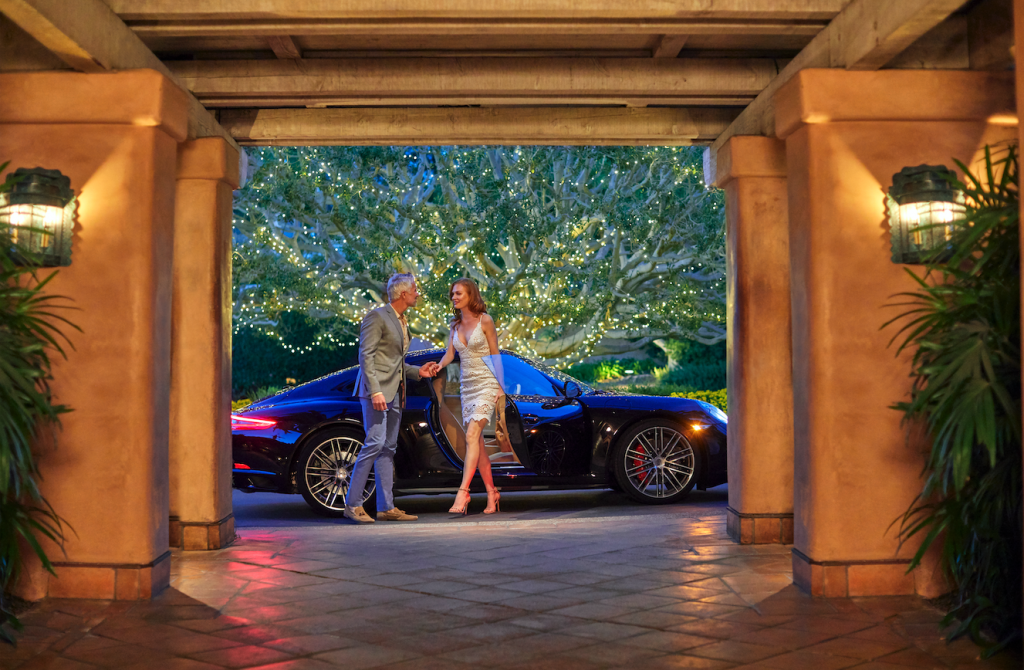 Tucked away in Rancho Santa Fe, this romantic resort is the place to be for all things alfresco—especially on the heels of receiving its eighth consecutive Forbes Travel Guide Five-Star Award. Spanning 45 acres of olive groves, gardens and trails, the Mediterranean-style property encompasses 49 luxurious guest casitas; sophisticated dining at Veladora and the Pony Camp outdoor tent; and open-air beauty and wellness treatments at The Spa. Guests can take complimentary outdoor fitness classes; ride Italy-imported Pinarello bikes; play tennis on one of 18 courts (including two European red clay courts); practice their downward dog in the outdoor yoga pavilion; and relax poolside in a private cabana. Be sure to inquire about the Spring Romance package, which includes a Champagne welcome, breakfast for two each day, a $50 daily resort credit, and a 2 p.m. late checkout. (See website for all packages and detailed pricing.)
Don't Miss: Splurge on a deep-tissue massage at one of The Spa's tranquil outdoor cabanas for 60 minutes of pure bliss. 5921 Valencia Circle, Rancho Santa Fe, 858.759.6246.
A stay at the iconic "Pink Lady" is always an excellent idea. Built in 1926, the oceanfront property emanates a nostalgic "Old Hollywood" vibe—known for its famous pink facade and landmark tower, soaring palm trees, and glamorous heated pool overlooking La Jolla Cove. Accommodations range from newly redesigned vintage rooms to posh private villas to the penthouse Sky Suite. Perhaps La Valencia's best amenity is its location plunked right in the heart of La Jolla Village—mere steps from premium shopping, art galleries, and activities such as kayaking and snorkeling. Book a weekend stay and enjoy creative cocktails and live music under the palms on Patio Sol. (Ask about the Spring at the Cove package.)
Don't Miss: Weekend brunch on the ocean terrace of The Med restaurant—complete with panoramic coastline views and live music—is the epitome of SoCal brunching perfected. Try the lobster Benedict and the signature La V cinnamon roll topped with pink icing and fresh berries. And don't worry; you can relieve any caloric guilt afterward with a stroll along the scenic La Jolla Coast Walk Trail. 1132 Prospect St., La Jolla, 855.476.6870.
Photo credits: All images are courtesy of the resorts featured.