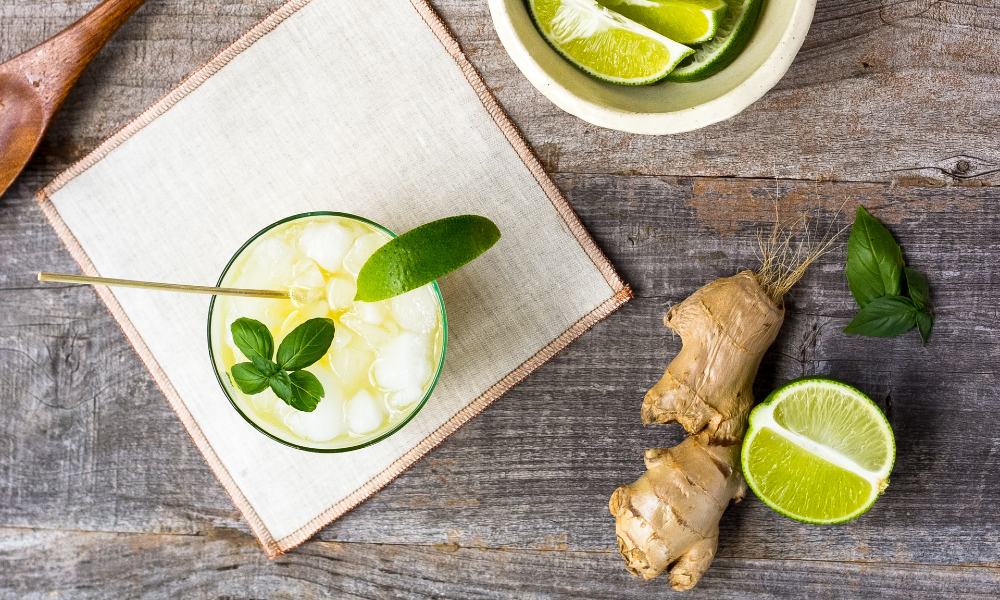 It's imperative that we all take precautions such as social distancing amid the spread of the coronavirus. Here's a roundup of things you can do, eat, drink and watch at home. Stay safe and stay positive!
BINGE-WATCH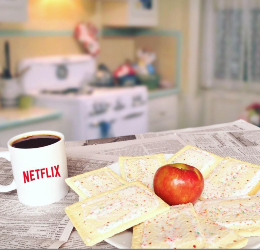 Gilmore Girls
If you've never seen Amy Sherman-Palladino's 2000s magnum opus Gilmore Girls is the comforting show we all need right now. Hang out in the cozy town of Stars Hollow with Lorelai and Rory as they get swept up in witty banter and love triangles. (Team Jess, all the way!) You'll feel like you're gossiping among friends. All seven seasons, plus the 2016 revival, are available to stream on Netflix. netflix.com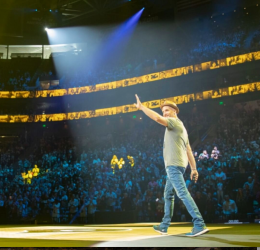 The Kindness Diaries
Counter the current gloom and doom with a heavy dose of hope. The Kindness Diaries, which recently wrapped its second season on Netflix, will warm your heart big-time and remind you that the world is full of good Samaritans. The documentary series centers on former stockbroker Leon Logothetis, who travels the globe aboard his vintage yellow motorbike—the VW Beetle Kindness Two—relying entirely on the kindness of strangers for fuel, shelter and food. And he pays them back in surprising, joy-invoking—and often-tear-jerking—ways. It's just what the doctor ordered. netflix.com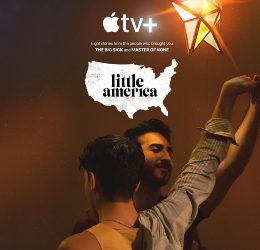 Little America
This series of inspiring short stories take a peek into the lives and tribulations of U.S. immigrants and their families. No matter what your race or background, the one-of-a-kind, heartwarming collection is sure to brighten your day. The series features talented break-out actors as well as established stars such as Zachary Quinto, Suraj Sharma, Paul W. Downs and Mélanie Laurent; it earned a 94% on Rotten Tomatoes. You can stream the first season on Apple TV. tv.apple.com
Yellowstone
Neo-Western drama Yellowstone, the most-watched cable series the last two summers, stars Kevin Costner as billionaire patriarch John Dutton, whose family has run a huge cattle ranch for six generations. Nineteen emotionally gripping, action-packed episodes center on an incredibly dysfunctional family, land developers, a national park, an Indian reservation, the death of Dutton's son and his own battle with colon cancer. A third season on the Paramount Network—free 24-hour trial!—is in the works; hold on to your cowboy hat. paramountnetwork.com
INDOOR FITNESS
54321 Mental Workout
For those burdened with stress or anxiety, here's a pro tip: Mentally ground yourself with the 54321 grounding technique. Take a moment to note 5 things that you can see, 4 that you can hear, 3 that you can touch, 2 that you can smell and 1 that you can taste. The sensory-awareness exercise will have you feeling fresh and present before you reach "1."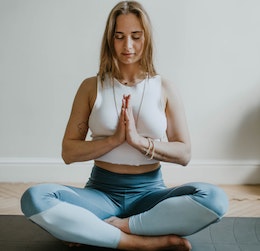 Meditation and Mindfulness
Now, more than ever, people can benefit from a few minutes each day of meditation and mindfulness. Not only can they lead to stress reduction, awareness, contentment and inner peace, you can also practice them from just about anywhere. Those new to meditation can download the Headspace app: It offers a new meditation daily,  bedtime exercises and sleep sounds, and a 10-day beginner's course. A subscription starts at $5.83 per month; there's a free two-week trial. headspace.com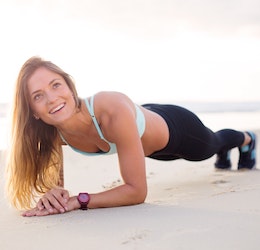 No Equipment Needed
Don't own dumbbells or resistance bands? No problem. Bodyweight exercises are often as effective as the moves done with equipment. You can do a plank just about anywhere. Lie facedown with your forearms on the floor. Extend your legs behind you and rise up on your toes. Keep your back straight, tighten your core and hold the position for 30 to 60 seconds. Or try a wall sit. Slide your back down a wall until your thighs are parallel to the floor. Make sure your back is straight and your knees are directly above your ankles. Aim for 60 seconds per set. To work the arms, consider tricep dips on a bench or chair—15 to 20 reps per set.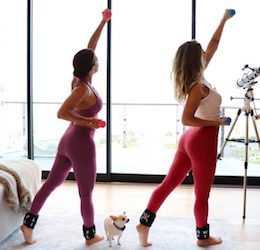 Stream Local
Though many local studios have temporarily closed their doors, a handful are posting new on-demand classes for viewing throughout the week. SALT Hot Pilates in San Diego offers 30-minute classes biweekly on its YouTube channel, and will stream a 50-minute class weekdays at noon. La Jolla's Buddhi Yoga offers nonmembers the chance to take on-demand classes for $18 per month, with the first 14 days free on yourbuddhi.com. Check your local studio's website or Instagram page for information on how to tune in and keep active at home. 
IMMUNITY COCKTAIL RECIPES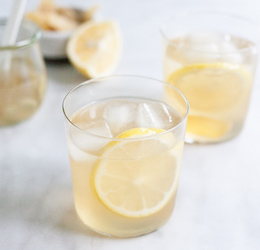 Bourbon and Honey Ginger Fizz
Here's a light, easy-to-make cocktail recipe to give your health a boost. Step one: To make ginger-honey syrup, mix 1/2 cup of honey and a 2-inch knob of fresh sliced ginger in a saucepan. Heat for two minutes over medium heat, stirring until the honey is dissolved. Set aside one hour to cool and discard the ginger slices. Pour the syrup into a jar, cover and refrigerate until needed. Makes about 1 cup. Step two: In a shaker filled with ice, mix 1.5 ounces of bourbon whiskey, 2 teaspoons of the ginger-honey syrup, 1 teaspoon of lemon juice and 2 ounces of club soda. Step three: Shake and strain into glass. Garnish with lemon or candied ginger. bourbonandhoney.com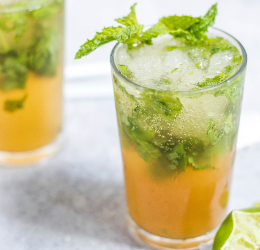 Green Tea Mojito 
This refreshing cocktail is just what the doctor ordered. Not only is green tea full of antioxidants, it also kills bacteria, improves brain function, increases dopamine and can reduce anxiety. So drink up! Step one: Place half of a lime and four or five large mint leaves in a glass and grind with a spoon to release their sweet aroma. Step two: Add a half cup of green tea, a shot of white rum and a spoonful of honey. Step three: Squeeze the remaining lime half into the glass, stir, and garnish with mint leaves. Take the edge off while staying healthy and hydrated!
Spiced Citrus Mule
Combat dreary weather or a sore throat with a mix of spicy ginger, aromatic cinnamon, sweet citrus and warm whiskey. A distinctive take on a Moscow Mule, the Spiced Citrus Mule requires a handful of breakfast ingredients you can find in your kitchen. Step one: Combine a cup of orange juice, two spoonfuls of maple syrup and two sticks of cinnamon. Step two: Heat on the stove. Optional: add 1/8 teaspoon of ground nutmeg and three whole cloves. Step three: Mix 2 ounces of bourbon whiskey, a cup of ginger beer and a few spoonfuls of your syrup in a glass. Step four: Stir and garnish with an orange slice or cinnamon stick.
Triple-Threat Immunity-Boost Juice
Balance your daily diet with a refreshing drink of fruit and veggies. Step one: Muddle a few ginger slices in a glass. Step two: Add 3 ounces of carrot juice, 1 ounce of apple juice and. if desired, a shot of vodka. Step three: Blend in a shaker, pour over ice and garnish with a wheel of citrus. Not only is this the perfect pre-workout juice—sans the vodka, of course!—but the ginger will help to calm your stomach, ease headaches and even keep colds at bay.
PODCASTS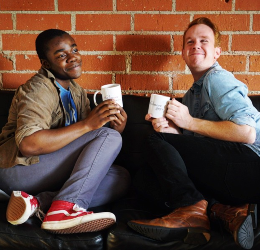 Gilmore Guys
Listen to two 20-something college guys dissect the characters, fashion, and pop culture references of Gilmore Girls, episode-by-episode– with more than 150 episodes on Netflix. Hilarious hosts Kevin T. Porter and Demi Adejuyigbe are joined by incredible guest stars including members of the show's own cast—Luke, Jess and Lane!—and comedians such as notorious "Gilly" super-fan Jason Mantzoukas. Whether you're watching the hit show for the first or 14th time, the conversational feel and fresh inside jokes take the Gilmore experience to a whole new level. Listen Now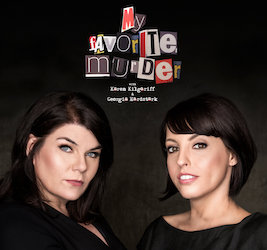 My Favorite Murder
 Karen Kilgariff and Georgia Hardstark host this hit true-crime comedy podcast, sharing their favorite tales of murder and hometown crime stories from friends and fans. Since its start in early 2016, the show has broken download records and is a top-10 regular on iTunes' comedy podcast chart. My Favorite Murder has been featured in Entertainment Weekly, The Atlantic, Nylon and Rolling Stone magazine. Recommended for ages 18+. Listen Now
BUSINESS SHOUT-OUTS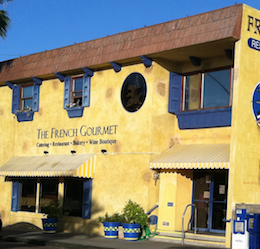 The French Gourmet 
The French Gourmet's beloved bakery is open daily 7 a.m. – 6 p.m., stocked full of soups, bread, quiche, sandwiches, pastries, French groceries, wine and more. Support local and shop The French Gourmet! 960 Turquoise St, Pacific Beach, 858.488.1725. thefrenchgourmet.com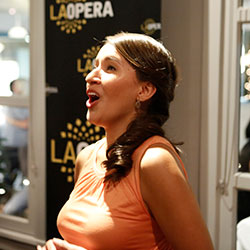 LA Opera
Music is bigger than just our stage and that's why LA Opera is bringing it directly into people's homes with a series of mini-recitals starting this week. Tune into LA Opera's Facebook (facebook.com/laopera) daily at 4:00 p.m. Our cohort of talented singers and musicians will perform some of your (and their) favorite songs in the classical music world. Concerts will continue daily at 4pm through Saturday, March 21st. For the latest information on #LAOatHome content, including the lineup for future streams, please visit www.laopera.org/LAOatHome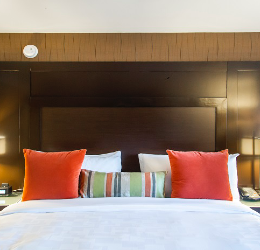 The Orlando Hotel
Friends and family of the Orlando Hotel, we are here for you during this unprecedented moment.  Not only are we offering flexible cancellation on every type of direct reservation, but we are taking the highest safety precautions as per the CDC and WHO guidelines to protect our loyal guests and our staff as well.   We look forward to welcoming you back with open arms and as a friend of Where Magazine, we want to offer you 25% off of your future booking.  Promo code: WHERE. 8384 W 3rd St, Los Angeles. theorlando.com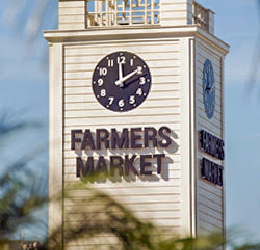 The Original Farmers Market
The Original Farmers Market at Third and Fairfax is open! Their grocers are open and stocked with your essentials and many restaurants have convenient family packs and meals to go. You can order online, too.  Visit FarmersMarketLA.com/delivery for more details and visit www.farmersmarkelta.com for regular updates. Free parking. M-Sa 9 a.m.- 6 p.m.; Su 10 a.m.- 6 p.m.  6333 W. Third St., Los Angeles 323.933.9211 farmersmarketla.com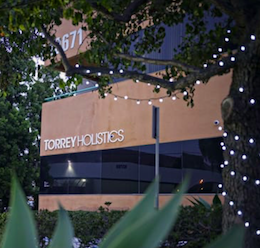 Torrey Holistics
Torrey Holistics remains open, and is also offering free delivery and curbside pickup services, as there will be limited access to the store. Orders can be placed via the website. Delivery and pickup is available between 10 a.m.- 9 p.m. daily (last call is at 8 p.m.) and the store is open from 7 a.m.-9 p.m. Mon.-Sat, 9 a.m.-9 p.m. Mond.-Sund. 10671 Roselle St #100, San Diego, 858.558.1420. torreyholistics.com
Photos: Gilmore Girls courtesy @gilmoregirls/Instagram. Kindness Diaries courtesy @thekindnessguy/Instagram. Little America courtesy @ourlittleamerica/Instagram. Yellowstone courtesy @yellowstone/Instagram. 54321 Mental "Workout" by Timothy L Brock on Unsplash. Women exercising courtesy Nathan Cowley. FlowLift courtesy yourBuddhi.com. Meditation and Mindfulness, Valeria Ushakova from Pexels. Bourbon and Honey Ginger Fizz, Kristen Olson/BourbonandHoney.com. Ginger citrus cocktail by Kim Daniels on Unsplash. Green Tea Mojito by Alison Marras on Unsplash. Spiced Citrus Mule by Ram HO on Unsplash. Carrot juice by Louis Hansel on Unsplash. Gilmore Guys courtesy @gilmoreguysshow/Instagram. My Favorite Murder courtesy My Favorite Murder. The French Gourmet courtesy The French Gourmet. The Orlando Hotel courtesy The Orlando Hotel. Torrey Holistics courtesy Torrey Holistics.