Find the Best San Diego Things to do this January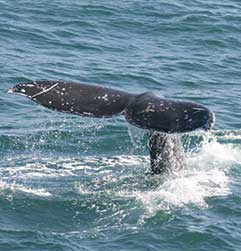 Don't let the post-holiday blues get you down. January in San Diego has something everyone will enjoy; from the car enthusiasts to the nature lovers, the restaurants to the theater, we've rounded up the best San Diego happenings.
EVENTS
San Diego International Auto Show
Jan. 1-4. Check out more than 400 2015 model-year vehicles, plus preview the cars and trucks of tomorrow at this fabulous annual event "where the cars are the stars." San Diego Convention Center, 111 W. Harbor Drive, downtown, 619.525.5000. sdautoshow.com.
San Diego Restaurant Week
Jan. 11-16. Enjoy fabulous dining for less when nearly 200 restaurants throughout the county offer prix-fixe, three-course meals. Visit the website for participating restaurants. sandiegorestaurantweek.com
Centennial Beer Tasting
Jan. 8. Celebrate the 100-year anniversary of the Museum of Man and the Panama-California Exposition in Balboa Park at the Centennial Beer Tasting. A 1915-themed party will include a costume photobooth, beer tastings from craft breweries and delicious food. San Diego Museum of Man, 1350 El Prado, Balboa Park, 619.239.2001. museumofman.org
San Diego Multi-Cultural Festival
Jan. 17. Celebrate the diversity of San Diego at Ruocco Park with traditional heritage music and dancing, multi-cultural entertainment on main stage, global and ethnic markets, story tellers and children's activities. 11 a.m.-5 p.m. 585 Harbor Ln. sdmulticultural.com
Martin Luther King Jr. Day Parade
Jan. 18. Celebrate the legacy of Martin Luther King Jr. at this annual waterfront parade along San Diego Bay. Enjoy an afternoon of bands, floats and drill teams as they march along the Embarcadero. Parade begins at 2 p.m. Downtown, 619.264.0542. alpha-zsl.org
San Diego Black Film Festival
Jan. 29-Feb. 1. Catch more than 100 films across many genres celebrating African American and African Diaspora cinema at this annual event—one of the largest black film festivals in the country. Reading Gaslamp Cinemas, 701 Fifth Ave., Gaslamp Quarter, 619.234.0022. sdbff.com
Whale Watching
Through April. Each year beginning in December, more than 20,000 gray whales migrate from Alaska to Baja, California, where the females give birth to their calves, before returning north in the spring. Take in the spectacle via a whale-watching tour along San Diego's 70 miles of coastline directly in the migration path; Hornblower Cruises offers one of the city's more popular excursions. hornblower.com.
THEATER
Steal Heaven
Jan. 3-25. In this thought-provoking new comedy, late '60s activist Abbie Hoffman conducts a boot camp in heaven for radicals who have the chutzpah required to go back to Earth to become new agents of change in the 21st century…and things get interesting. Lyceum Theatre, 79 Horton Plaza, downtown. 619.544.1000. sdrep.org
Dirty Dancing
Jan.6-11. This beautifully choreographed Browadway musical adaptation of the hugely popular '80s movie features the hit songs "Hungry Eyes," "Hey Baby," "Do You Love Me?" and the heart-stopping "(I've Had) The Time of My Life." And don't forget one of its most famous lines: "Nobody puts Baby in a corner." Broadway/San Diego, Civic Theatre, 1100 Third Ave., downtown, 619.570.1100. broadwaysd.com
Gunmetal Blues
Jan. 14-Feb. 8. This musical spoof of 1940's film noir is laced with mystery, music and demolished dreams. In the best Raymond Chandler tradition, the scene is set in the seedy, smoky Red Eye Lounge, where we meet a tough, trench-coated private eye, blondes, henchmen and a jaded piano player. North Coast Repertory Theatre, 877-D Lomas Santa Fe Dr., Solana Beach, 858.481.1055. northcoastrep.org
Sons of the Prophet
Jan. 15-Feb. 15. Honored as a finalist for the 2012 Pulitzer Prize, this play is a brutally funny comedy about family, culture and how we cope with the wounds that just won't heal. The production is presented by the acclaimed Cygnet Theatre, known for its bold dramas, comedies and musicals. Old Town Theatre, 4040 Twiggs St., Old Town, 619.337.1525. cygnettheatre.com
Murder for Two
Jan. 24.-March 1. The Old Globe's engaging new comedy promises not to disappoint. Multi-millionaire Arthur Whitney has been murdered at his own birthday party, and his killer could be any one of the guests. No ordinary murder mystery, the entire world of this hilarious musical is brought to life by two incredible performers: one plays the detective and the other plays all 10 suspects, and both play the piano. Old Globe Theatre, 1363 Old Globe Way, Balboa Park, 619.234.5623. theoldglobe.org
La Boheme
Jan. 24, 27, 29. Giacomo Puccini's La Boheme is an opera celebration as San Diego Opera celebrates its 50th Anniversary by presenting again the first opera it ever produced. The love story follows a young poet and his mistress through the struggles, joy and friendship that together make life rich. San Diego Civic Theatre, 1100 Third Ave., downtown, 619.232.7636. sdopera.com