Find the Best San Diego Things To Do In August 2014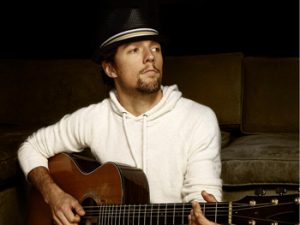 From concerts to body surfing championships and street fairs to sand sculpting, we've gathered the best things to do in San Diego for August 2014.
Arcade Fire
Aug. 5. The Grammy Award-winning indie-rock band headlines the Sleep Train Amphitheatre on the last California stop of their Reflektor tour. Their fourth studio album of the same name dropped last fall to rave reviews, and was deemed "a Triumph" by Pitchfork. Get there early to see special guests Spoon and Dan Deacon open the show. Show begins at 7:30. Sleep Train Amphitheatre, 2050 Entertainment Circle, Chula Vista. livenation.com
Hoppy Yoga
Ongoing. Ditch the studio and head to one of San Diego's fine local breweries for your next yoga class. This unique twist on the practice pairs a one hour all-level class with a pint during a beer social at the end of the session. Hoppy Yoga has partnered with local breweries like Belching Beaver, Green Flash, Modern Times, and Saint Archer. Sat.-Sun., 10:30 a.m. See website for specific dates and locations. $15/pp, includes a tasting flight or pint after class. hoppyyoga.com
Two Gentleman of Verona
Aug. 10- Sept. 14. Renowned director and Tony Award-nominee Mark Lamos returns to the Globe with one of Shakespeare's most delightful and boisterous comedies. Best friends Valentine and Proteus travel to the big city to seek their fortunes, only to find themselves rivals, both madly in love with the beautiful Silvia, daughter of Milan's most powerful duke. A fast-paced, exuberant tale of friendship, romance, and secret identities, featuring a band of outlaws, two bumbling servants, and one unforgettable dog. The Old Globe, 1363 Old Globe Way, San Diego, 619.234.5623. theoldglobe.org
Hillcrest CityFest Street Fair
Aug. 10. Celebrate during a night of live music, arts, crafts and food in the heart of Hillcrest.Cool down on the CityFest waterside, indulge in local fare, and dance the night away to tunes from Hillcrest's best DJs at CityFest Night. With a rich history of community and spirit, Hillcrest has much to celebrate. Noon -11 p.m. 5th Ave. and University Ave., San Diego, 619.299.3330. fabuloushillcrest.com
ArtWalk NTC @ Liberty Station
Aug. 16-17. This fine art festival is part of the ArtWalk San Diego brand known for bringing together all facets of the arts in San Diego. Attendees can create their own masterpieces as they paint with veggies, indulge in local eats from wood-fired pizza to tacos, sip brews from Stone Brewing Co. and enjoy the musical offerings of local performers, all while browsing over 100 artists work in this beautiful outdoor setting. Free admittance and parking. 2645 Historic Decatur, San Diego. artwalksandiego.org
World Body Surfing Championships
Aug. 16-17. Spend the day seaside as you cheer on 400 bodysurfers from across the globe as they compete in the 38th annual competition. Oceanside Pier, Pier View Way, Oceanside. worldbodysurfing.org
Jason Mraz 
Aug. 21-23. The signer-songwriter kicks off his tour in the city where he first came to prominence on the coffee house scene. His acoustic set at the San Diego Civic Theatre comes on the heels of the July 11 release of his new album, YES!. Special guest Raining Jane opens the show. Tickets from $25. All three shows begin at 8 p.m. 1100 3rd Ave., San Diego, 619.570.1100. ticketmaster.com
Beer-Con
Aug. 23. Born out of the pure love of craft beer, Beer-Con brings together the greatest minds and palates in the industry. Enjoy breakout sessions throughout the day with hosts such a Dr. Bill Sysak of Stone Brewing Co. and Tristan Faulk-Webster of Aztec Brewing Co. After the sessions conclude, celebrate in the beer garden from 5-8 p.m. where you can enjoy unlimited beer tastes and eats. Tickets $109. Marina Village Conference Center, 1936 Quivira Way, San Diego. beer-con.com
San Diego Spirits Festival
Aug. 23-24. The seventh-annual celebration brings together the region's top chefs and mixoligists. Sip perfectly crafted cocktails made by top mixologists and sample delectable eats from a plethora of San Diego favorites including the Patio and Blind Burro. $90 Saturday, $85 Sunday. All inclusive tickets include unlimited tastings of spirits and food. 21+. Port Pavillion on Broadway Pier. 1000 N. Harbor Drive, San Diego, 858.551.1605. sandiegospirtsfestival.com
Les Miserables
July 18-Aug. 24. Lamb's Players brings its own unique magic to Victor Hugo's epic story about the nature of law and grace in this beloved musical. Lamb's Players Theatre, 1142 Orange Ave., Coronado, 619.437.6000. lambsplayers.org
International Summer Organ Festival
Through Aug. 25. Enjoy free concerts by internationally renowned organists performing on one of the world's largest outdoor pipe organs every Monday night in August. Located in the heart of Balboa Park. Evening concerts begin at 7:30 p.m. Spreckels Organ Pavilion, Balboa Park. 619.702.8138, spreckelsorgan.org
San Diego Symphony Summer Pops
Through Aug. 31. Throughout the summer the San Diego Symphony rocks the Embarcadero with a season of outdoor concerts. Highlights for August include Nathan Pacheco, Cirque de la Symphonie, and Burt Bacharach. Marina Park South, Embarcadero, San Diego, 619.235.0804. sandiegosymphony.org
Festival of Sail  
Aug. 29-Sept 1. The largest tall ship festival on the West Coast transforms the North Embarcadero into a nautical theme park. Set Sail on the bay or explore the ships while docked at the Maritime Museum. Plus cannon battles, kids petting zoo, arts and craft vendors and more. 1492 N. harbor Drive, san diego, 619.234.9153. sdmaritime.org
U.S. Sand Sculpting Challenge
Aug 29. – Sept. 1. Witness professional master sculptors as they compete in this annual sand castle competition. Sculptors from around the world hail from Canada, Ireland, Italy, the Netherlands, Latvia and Singapore, to challenge the best in the U.S. Also enjoy live music, dancers, circus performers, magicians and kid friendly activities. One day admission is $10 per adult ,$7 per child, four day pass is $18 per adult ,$12 per child. 9 a.m. start time all days. See website for full schedule. B Street Cruise Ship Terminal Pier, 1140 N. Harbor Drive, San Diego. usssandsculpting.com
Del Mar Races
Through Sept. 3. Thoroughbred racing takes over Del Mar five days a week throughout August. Post time most days is 2 p.m. Special events include Four O'Clock Fridays concert series, family weekends and the International Craft Beer Fest on August 24. Dark Monday and Tuesday. Del Mar Fairgrounds, 2260 Jimmy Durante Blvd., Del Mar. 858.755.1141. dmtc.com
San Diego Padres
Ongoing. Catch a San Diego Padres home game at Petco Park against opponents the Atlanta Braves (Aug. 1-3), Colorado Rockies (Aug. 11-13), Milwaukee Brewers (Aug.11-13) and Los Angeles Dodgers (Aug. 29-31). Check their website for special park promotions. Petco Park, 100 Park Blvd., San Diego, 619.795.5000. padres.com
San Diego Chargers
Ongoing.  Get in on the Chargers pre-season action as they host the Cowboys (Aug. 7) and Cardinals (Aug. 28) at Qualcomm stadium. In addition, fans are invited to attend open training camp sessions on select dates throughout August with FanFest 2014 being held Aug. 2. For more information visit chargers.com.