Eat Global at Hanna's Gourmet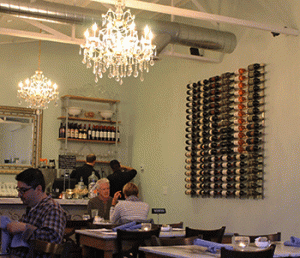 Enjoy global eats and top service at Hannah's Gourmet in North Park.
In the heart of North Park's burgeoning dining scene, Hanna's Gourmet welcomes you into a globally inspired culinary experience with the elegant comfort of deep hospitality.
Having recently expanded the boutique restaurant's menu to now encompass breakfast, lunch and dinner, and with new global menu features each week, it is a wonder that restaurant owner and chef Hanna Tesfamichael has the time to leave the kitchen and greet her guests in the cafe. Her creative menu and gracious hospitality combine with the soft, vintage dining room and outdoor patio for a tour around the world without leaving one's seat.
Hanna's Gourmet also hosts a communal dinner the third Thursday of every month, which is themed to a specific country each time. For these dinners, the tables are all pushed together and the meal is served family-style as strangers bond over each dish.
Growing up in Eritrea and Ethiopia, Hanna's passion is to explore different countries through their cuisine, and it shows when she speaks about her cooking. "My grandfather owned a restaurant. Growing up as we did, cooking wasn't just an option, it's what everyone did. Food is so central to a country's culture."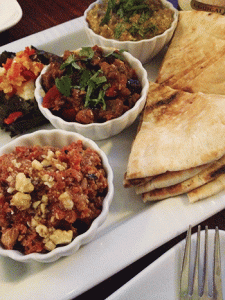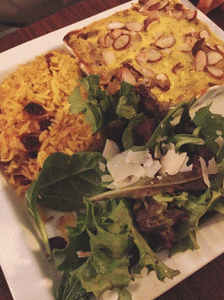 To keep herself challenged with fresh menu options, Hanna showcases the cuisine from a new country as a weekly special with the most popular items finding a home on the ever-growing regular menu. Long standing favorites include coconut shrimp with ginger pineapple sauce, Mediterranean feast served with pita wedges, lasagna with tomato and creamy pesto sauce, cilantro noodles with seared salmon, Moroccan chicken tagine with apricots and couscous, and bobotie (South African curried meatloaf). The pastry case also boasts a variety of house made desserts including Hanna's popular carrot cake, chocolate gluten-free cookies and fresh fruit trifle.
2864 Adams Ave., North Park, 619.280.5600. hannasgourmetcatering.com