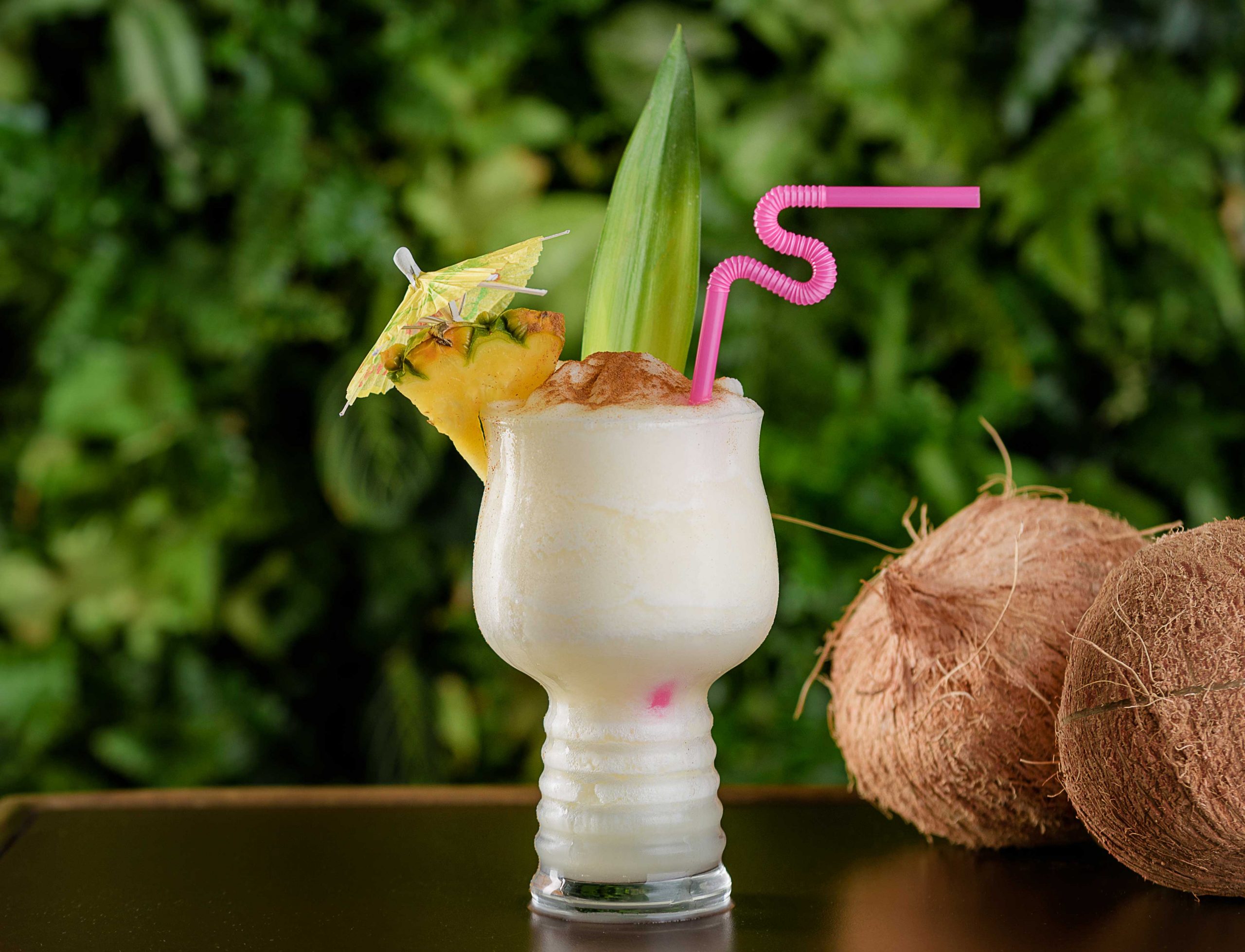 From wine to beer to cocktails to coffee, San Diego invites you to take a sip.
San Diego is brimming, literally with new places to wet your whistle. Whether you're seeking cocktails, wine, craft beer or a caffeine fix, we've rounded up some exceptional watering holes to explore this spring.
Bar by Red Door | Mission Hills
In Mission Hills, well-known restaurateur Trish Watlington has transformed The Wellington steakhouse into the 'hood's only bar dedicated to craft cocktails: Bar by Red Door. Focusing on small plates and culinary-infused libations, the stylish neighborhood bar (think light woods, hanging plants and a stone-covered bar) showcases locally produced spirits, house-made syrups and bitters, fresh herbs, and other garden-to-table ingredients. (Watlington grows her own produce used in her restaurants). We love their provocative concoctions such as the Cigarette After Sex––made with Mason Rouge cognac, Kappa pisco and Pedro Ximenez sherry. Also try the aromatic Smudge & Conjure with smoked sage-infused gin, St. George spiced pear liqueur, blue curacao, lime and salt. 729 W Washington St., Mission Hills, 619.295.6001. barbyreddorsd.com
Craft & Commerce | Little Italy
In Little Italy, recently renovated Craft & Commerce remains serious about its cocktails. Grab a seat at the taxidermy-adorned main bar or in the library, and sip delights such as the refreshing Rochelle, Rochelle with grapefruit-infused aperol, rosè, orgeat and fresh strawberry; or the smoky Conejo with mescal, carrot, green curry, pineapple, curacao, lime and habanero. 675 W Beech St., 619.269.2202. craft-commerce.com
Hundred Proof | University Heights
Opening this spring, Hundred Proof––the brainchild of chef Brad Wise and business partner Steve Schwob––has taken over the former Sausage and Meat space on Park Boulevard. At this cool 'hood hangout decked out in old-school booths, it's all about the craft infusions and boilermakers––try the Buffalo Trace and Alesmith IPA combo. 4130 Park Blvd., University Heights. Coming soon.
The Grass Skirt | Pacific Beach
Easily the biggest cocktail trend of the moment in San Diego: the speakeasy––in particular, tiki-style speakeasies. And a new outpost in Pacific Beach, The Grass Skirt, nails it. The kitschy-cool poke bar houses a hidden tiki lounge inside—featuring fire pit tables, swings (yes, swings) and booth seating. Drink master Steven Tuttle has designed a fun menu of creative tiki cocktails. There's the Carmen Miranda with white rum, añejo rum, Jamaican rum, lime, pineapple, coconut, banana and cinnamon. The Oaxacan Dead is also delicious––mezcal, The Grass Skirt's own rum blend, pineapple, lime, passion fruit, pomegranate and absinthe. 910 Grand Ave., 858.412.5237. thegrassskirt.com
False Idol | Little Italy
Back at Craft & Commerce, take a trip behind the kitchen's fridge to an alternate university called False Idol––a dark, tropical den, complete with a waterfall, serving potent tiki cocktails. The Panther's Fang packs a punch, with blended rums, passion fruit, honey, orange and lime; as does the Mai Sha Roa Na, with blended Jamaican rum, Madeira, banana liqueur and vanilla-macadamia-nut cordial. 675 W Beech St., 619.269.2202. falseidoltiki.com
101 Proof | Oceanside
In Oceanside, new speakeasy 101 Proof, located inside Urge Gastropub, is a nod to the Prohibition era. Accommodating just 35 guests at a time (by reservation only), the intimate bar is adorned with a copper ceiling and copper penny floors. Drinks incorporate hand-carved ice, hand-pressed juices and selections from an inventory of hundreds of different whiskeys. 2002 S Coast Hwy., Oceanside. 101proofoceanside.com
Pali Wine Company | Downtown 
Going wine tasting without leaving city limits is a growing trend across San Diego, with new tasting rooms offering more of an urban experience. Pali Wine Co., producer of premium wines in California and Oregon, has opened a tasting room in north Little Italy. Choose from a selection of rotating wines on tap, blended straight from the barrel to keg; plus charcuterie and cheese boards, wine memberships and a semi-secret rooftop patio overlooking the 'hood. 2130 India St., 619.569.1300. paliwineco.com 
RoVino | Downtown
Around the corner, RoVino is one part authentic Italian rosticceria (serving rotisserie chicken and homemade pasta) and one part wine bar/tasting room. Sample global and regional wines inside the cozy, brick-walled interior or on the sidewalk patio––perfect for date night. 2034 Kettner Blvd., 619.269.9341. rovinosd.com
North Park Beer Co. | North Park
Keeping up with the latest brewery openings in San Diego (the nation's craft beer capital) can be a full-time job. But for a guaranteed good time in an uptown, urban setting, head to North Park. The spacious, street-lamp-lit North Park Beer Co. is a brewery and taproom specializing in fine lagers and aleas under the direction of IPA brew master Kelsey McNair. Try a beer flight, best enjoyed around one of the barrels in the upstairs lounge overlooking the main floor. 3038 University Ave., 619.255.2946. northparkbeerco.com
ChuckAlek Biergarten | North Park
Across the street, new beer-tasting oasis ChuckAlek Biergarten offers pints, steins, tasters and growlers––with a comprehensive selection of craft brews. We like the 1850 Runner by Brown Porter (with notes of berry, chocolate and oak), enjoyed under twinkling lights in the outdoor garden. 3139 University Ave., 619.800.6797. chuckalek.com
Moniker Coffee Co. | Point Loma
Caffeine lovers, welcome to your mothership: the new Moniker Coffee Co. at Liberty Station. The coffee bar housed in a warehouse-style space features local, small-batch producers and specialty roasters in collaboration with expert barista outfit Copa Vida. The signature Viennese latte is a must-try. 2860 Sims Rd., 619.255.8772. libertystation.com
Duet Coffee | El Cajon 
In the College Area (aka, near San Diego State University), Duet Coffee is an adorable, modern coffee shop and espresso bar that has garnered regular raves since opening in 2016. Favorites include the hot-roasted hazelnut latte, the iced dark mocha and the caramel macchiato. And its famous honey-orange cappuccino is good to the last drop. 6526 El Cajon Blvd., 619.230.5787.