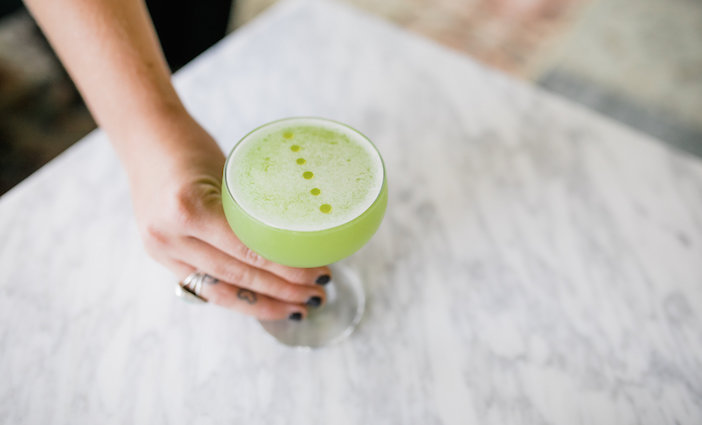 Making its own strides alongside the craft cocktail craze is the city's distillery movement—with local outfits crafting their own spirits from rum to vodka to whiskey to everything in between. Get to know a few of our favorite local distillers, each of which is helping to put San Diego on the map as a spirits destination in an innovative way. Just remember to sip slowly.
By Sarah Daoust, adapted from WHERE San Diego magazine
1. You & Yours Distilling Co.
Dubbing itself as California's first urban destination distillery, this stylish spirits company in East Village—founded by Laura Johnson—churns out gin, vodka and craft cocktails infused with both. Its two flagship babies: Y&Y Vodka, which blends American corn, potato and California grapes for a smooth, rich taste and subtle floral finish; and Sunday Gin, a sophisticated meld of citrus, pine and florals, with soft notes of coriander and mint. Signature cocktails include the vodka-based Side Salad with green bell pepper, lime, honey, sea salt and herb-infused olive oil; and the gin-forward Sage Advice with burnt sage, blood orange, lemon and sea salt. The airy, contemporary tasting room houses a bar and comfy lounge area with industrial ceilings and white brick walls. Stop by for tasting flights, cocktails, bottle sales and tours of the distillery.
1495 G St., East Village, 619.955.8755. youandyours.com
2. San Diego Distillery
Discover a dedicated whiskey haven at this cool Spring Valleyoperation, beginning with their craft beer-based whiskey. That's right, San Diego Distillery makes whiskey made from stouts, ambers and doppelbocks (a double-strength German lager). They also make a single malt whiskey, distilled from seven malted barleys and based on a Russian imperial stout—yielding scents of toffee and mocha, and mild tastes of fudge, roasted espresso and wood-fired marshmallow, with a silky finish. Also sample their Vienna malt bourbon, rye whiskey and smoky peated whiskey. Their low-lit, speakeasy-style tasting room adds to the fun.
2766 Via Orange Way, Suite H, Spring Valley, 619.361.1525. sddistillery.com
3. Malahat Spirits
It's all about handcrafted, lovingly made small batches at Malahat. Rum is king here, with spiced rum (perfect for making a hot buttered rum cocktail), ginger rum, black tea rum and even cabernet-barrel-aged rum; plus bourbon, rye whiskey and vodka. Tastings are offered every Friday and Saturday from noon to 7 p.m. (private tastings by appointment). And Malahat offers one of our favorite tasting deals: Sample six exclusive artisanal spirits not found in stores for $15, including a glass to take home.
8706 Production Ave., Miramar, 858.999.2326. malahatspirits.com
4. The California Spirits Company
Find delicious spirits made from scratch—including gin, rum, vodka, whiskey and specialty items—at this small-batch micro-distillery in San Marcos. The company was founded by Casey Miles, who is passionate about his craft and loves to give educational tours. The distillery is open Monday through Friday at varying hours and by appointment on Saturday; Miles recommends calling ahead.
382 Enterprise St., Suite 104, San Marcos, 619.677.7066. calspirits.com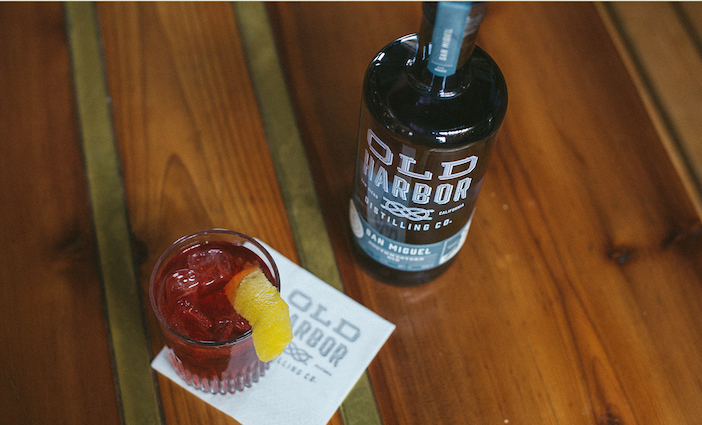 5. Old Harbor Distilling Co.
This downtown distillery is known for three signature spirits. Their Barrelflag Navy Strength Rum is a potent, nutty libation made with pure cane juice and premium-grade molasses, perfect for making mai tais. The San Miguel Southwestern Gin is an herbal, spicy, botanical-forward pour, with notes of sage, lime, cilantro and cucumber. Ampersand is a coffee-lover's dream—a cold-pressed coffee liqueur made from rum blended with cold-brew coffee from local outfit Coffee & Tea Collective.
270 17th St., East Village, 619.630.7048. oldharbordistilling.com
6. Liberty Call Distilling
Discover distinctive spiced rum, white rum, gin and whiskey at this Spring Valley distillery. Of note, we love the light, slightly sweet and floral gin, which is a refreshing departure from pine-heavy gins; the Blue Ridge, a robust four-grain whiskey made with beer yeast; and Old Ironsides, an American single malt whiskey.
2739 Via Orange Way, Suite 110, Spring Valley, 619.630.1240. libertycalldistilling.com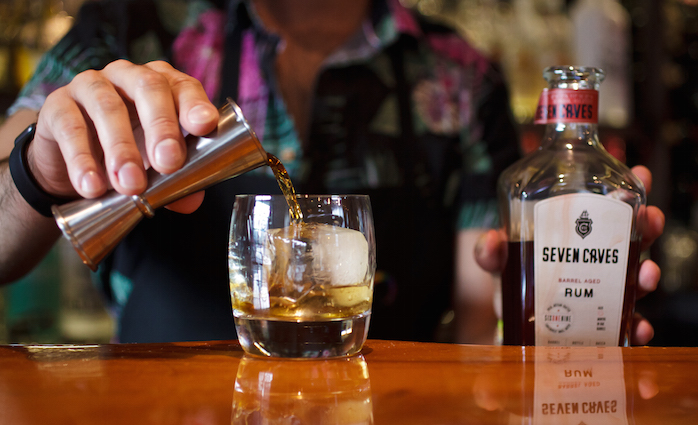 7. Seven Caves Spirits
Tours of this Miramar distillery are available by appointment. Inside, Seven Caves makes exceptional rum, aged in oak casks—offered with fun corresponding cocktail recipes such as the San Diego Mule and a rum-based Old Fashioned. The company also has a new whiskey in the works, with plans to make gin, liqueurs, agave-based spirits and more.
Seven Caves Spirits, 7950 Stromesa Court, Miramar, 619.300.1624. the7caves.com
[et_bloom_inline optin_id=optin_13]