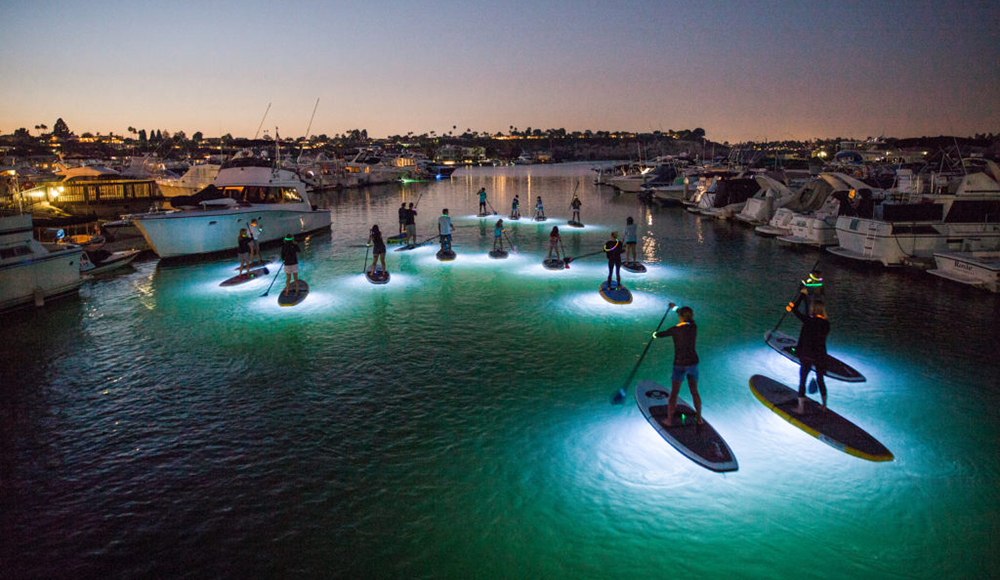 This month, Orange County brings you outdoor concerts, wine dinners and renowned art festivals…. See our list of 30+ top Orange County things to do in June.
Edited by Whitney Lauren Han.
Anaheim Packing House Citrus Centennial 
June 1. The Anaheim Packing House—originally the Sunkist orange packing house, now Orange County's largest food hall—presents historical tours and live entertainment throughout the day in celebration of its 100th anniversary. From 5 to 10 p.m., adjacent Farmers Park presents a citrus fair featuring a pop-up Sunkist orange grove OC Fair Centennial Farms, a citrus cocktail garden, citrus-themed vendors, music and the premier of an Anaheim Packing House documentary. 11 a.m.-10 p.m. 440 S. Anaheim Blvd., Anaheim, 714.533.7225. anaheimpackingdistrict.com
Newport Beach Jazz Festival
Through June 2. Annual weekend event features a lineup of jazz artists including 10-time Grammy Award winner George Benson, Sax to the Max, Morris Day & the Time, West Coast Jam, Najee and Poncho Sanchez. The festival also features an international food court and shopping in the surrounding vendor village. F 6 p.m.; Sa-Su 10:30 a.m. $85-$325. Hyatt Regency Newport Beach, 1107 Jamboree Road, Newport Beach, 949.360.7800. newportbeachjazzfestival.com
Duckhorn Vineyards Wine Dinner
June 4. Indulge in a five-course wine-pairing dinner and sweeping ocean views at 21 Oceanfront. Menu highlights include beer-battered-halibut fish and chips with 2017 Duckhorn Vineyards Napa Valley Chardonnay; sautéed black cod with 2016 Goldeneye Anderson Valley Pinot Noir; and plum-glazed roasted quail with 2016 Duckhorn Vineyards Napa Valley Merlot. See full menu online. 6:30 p.m. $129. 2100 W. Oceanfront, Newport Beach, 949.673.2100. 21oceanfront.com
Newport Beach Wooden Boat Festival
June 7-9. Come see 50 of the best wooden-hull boats on the West Coast at the Balboa Yacht Club. Enjoy a day of fun on the waterfront in appreciation of the timeless beauty and craftsmanship of privately owned boats of all sizes, both power and sail. F 5-6:30 p.m. VIP reception; Sa 10 a.m.-5:30 p.m. Free. Parade and sail-by viewable around the harbor, 1801 Bayside Drive, Corona del Mar, 949.673.3515. newportbeachwoodenboatfestival.com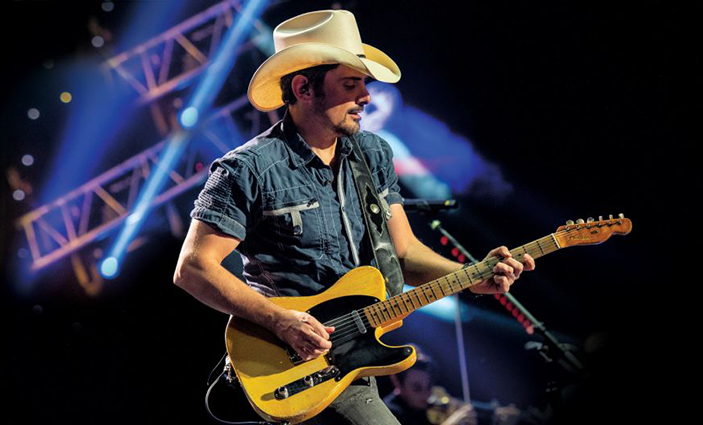 Brad Paisley at FivePoint Amphitheatre
June 8. The three-time Grammy Award-winning American country singer takes center stage at the new amphitheatre in Irvine. Special guests include country singers Chris Lane and Riley Green. Doors open 7 p.m. See website for prices. 14800 Chinon, Irvine, 949.988.6800. fivepointamphitheatre.com
M. Butterfly
Through June 8. Inspired by true events, this Tony award-winning break-out hit by the author of Chinglish and Golden Child proves much more than a steamy tale of seduction between a married French diplomat and a mysterious Chinese opera diva. Obsession, perception and the allure of fantasy make for a remarkable tale of espionage and betrayal described as "visionary" by The New York Times. See website for showtimes and ticket prices. South Coast Repertory, 655 Town Center Drive, Costa Mesa, 714.708.5555. scr.org
Roald Dahl's Charlie and the Chocolate Factory
Through June 9. Enter a world of pure imagination at the Segerstrom Center for the Arts presentation of the classic children's tale. Willy Wonka and four golden-ticket winners embark on a life-changing journey through Wonka's chocolate factory. See website for show times. $29+. Segerstrom Hall, 600 Town Center Drive, Costa Mesa, 714.556.2787. scfta.org
The Velveteen Rabbit
Through June 9. Bring the whole family to watch Margery Williams' beloved children's book about the power of love—and magic—come to life on stage. Adapted by Janet Allard, the classic story follows a lonely and forgotten stuffed rabbit that longs to be real. See website for showtimes and ticket prices. South Coast Repertory, 655 Town Center Drive, Costa Mesa, 714.708.5555. scr.org
VieVité Rosé Brunch on Ocean Lawn
June 9. Cheers to a rosé brunch on Montage Laguna Beach's Ocean Lawn featuring Côtes de Provence rosés. The limited-edition VieVité Rosé—whose bottle was created by American fashion designer Zac Posen and Côtes de Provence producer Domaine Sainte-Marie—will be served with an elegant brunch prepared by the resort's culinary team. 11:30 a.m.-2:30 p.m. $140. 30801 Coast Hwy., Laguna Beach, 949.715.6000. montagehotels.com
OC Parks Sunset Cinema
June 14-Sept. 13. Pack a picnic, blankets and beach chairs for a family-friendly film series presenting 14 screenings in regional parks. The series kicks off with Disney's Zootopia. Food trucks will be on-site. See website for list of films and venues. Films begin at approximately 8 p.m. Free entrance and parking. Carbon Canyon Park, 4442 Carbon Canyon Road, Brea, 714.973.6865. ocparks.com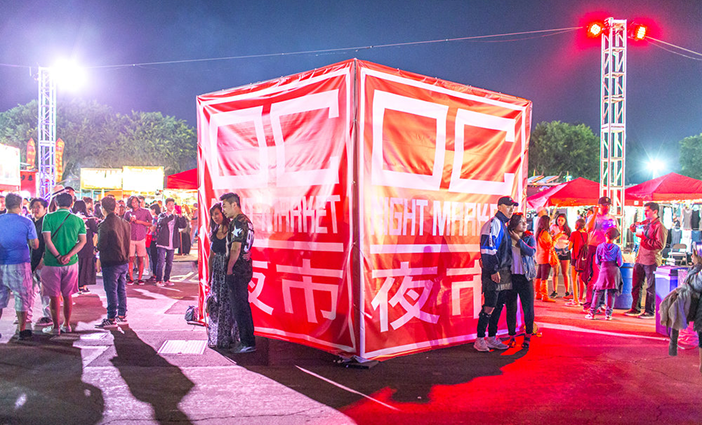 OC Night Market
June 14-16. Come one, come all to the original and largest Asian-themed night market in the country. The OC Night Market features hundreds of distinctive food items as well as merchandise, crafts, arts, games, music and entertainment attractions in one jam-packed weekend of festivities. New and returning chefs present all manner of delectable dishes. F-Sa 4 p.m.-midnight; Su 4 p.m.-11 p.m. $5 GA, free for kids under 6; $8 parking. OC Fair and Event Center, 88 Fair Drive, Costa Mesa. ocnightmarket.com
Newport Beach Art Exhibition
June 15. Mingle with the local and regional artists at the 55th annual juried event, which features more than 250 works in mediums including painting, mixed media, sculpture and photography. Art lovers have the opportunity to view and purchase quality original artwork and enjoy an afternoon with food and live entertainment. 1-6 pm. Free. Newport Beach Civic Center, 100 Civic Center Drive, Newport Beach, 949.717.3800. newportbeachca.gov
Summer of Mud: Lake Mud Run
June 15. Celebrate summer with a 5K mud run beginning and ending at Irvine Lake. The course takes participants through hills, water and built obstacles and over a dozen mud pits—more mud than ever before. Expect to become drenched and muddy; bring towels and a change of clothing. 9 a.m. $60. Oak Canyon Park, 5305 Santiago Canyon Road, Silverado. irvinelakemudrun.com
Father's Day Dalmore Scotch Dinner
June 16. Suprise dad at the Loft with a four-course dinner featuring the Dalmore distilleries' whiskies. Created by chef Joosung Lee, main courses include roasted squab accompanied by Dalmore Cigar Blend, roasted venison tenderloin with Dalmore 18 Year and chilled green apple risotto with caramel ice cream served accompanied by Dalmore 25 Year. Guiding guests through the whiskey tasting is Dalmore's head of education, Craig Bridger. Reception 5:30 p.m., dinner 6 p.m. $135. The Loft, Monage Laguna Beach, 30801 Coast Hwy., Laguna Beach, 949.715.6000. montagehotels.com
Father's Day Dinner at Eats Kitchen & Bar
June 16. Treat your dad to a family-style dinner of his favorite foods. Highlights include a whole rotisserie chicken, a prime flatiron steak with chimichurri sauce, shrimp cocktail, farmer's market salad, mashed potatoes, seasonal vegetables and three delectable desserts. Reservations required. Starts 5 p.m. $69. Hotel Irvine, 17900 Jamboree Road, Irvine, 949.225.6780. hotelirvine.com
Harvey
Through June 16. The Pulitzer Prize-winning comedy tells the story of Elwood P. Dowd and his imaginary friend Harvey, a six-and-a-half-foot tall rabbit. When Harvey is exposed at Dowd's sister's society luncheon, it has everyone questioning what exactly is real and who exactly is crazy. See website for show times and prices. Laguna Playhouse, 606 Laguna Canyon Road, Laguna Beach, 949.497.2787. lagunaplayhouse.com
Newport Beach Concerts on the Green
June 16. A four-part summer concert series kicks off on the Civic Center Green. First up is American band The Side Deal—featuring members Charlie Colin (Train), Stan Frazier (Sugar Ray), and brothers Joel and Scott Owen (PawnShop kings)—with a rock performance that includes familiar and revamped renditions of their respective global hits. Concertgoers are encouraged to bring picnic dinners, blankets and low-slung beach chairs. Food trucks will be on-hand for dinner and desserts. 6-7:30 p.m. Free. Civic Center Green, 100 Civic Center Drive, Newport Beach, 949.644.3309. newportbeachca.gov
Sculptures by Gwynn Murrill
Opens June 16. Sculptures by Gwynn Murrill is the first exhibition to present work from the artist's entire career, spanning the early 1970s to today. Curated by Elizabeth Rooklidge, it features 20 works by the Los Angeles-based Murrill. F-Tu 11 a.m.-5 p.m., Th 11 a.m.-9 p.m. $7 GA, $5 students and seniors. 307 Cliff Drive, Laguna Beach, 949.494.8971. lagunaartmuseum.org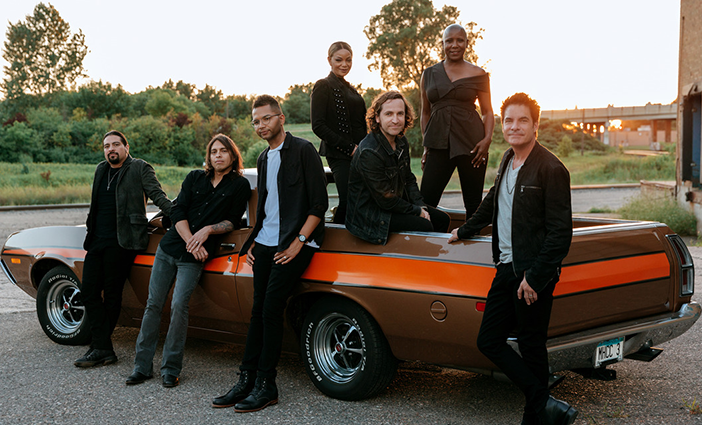 Train and Goo Goo Dolls
June 16. Grammy Award-winning Train and Billboard Music Award-winning Goo Goo Dolls go-headlining a show  at the FivePoint Amphitheatre. Special guest is soul singer Allen Stone. Doors open 7 p.m. See website for prices. 14800 Chinon, Irvine, 949.988.6800. fivepointamphitheatre.com
Wags N Wine
June 16. Get ready for an exciting day of food, wine tasting, beer, prizes, live music, live and silent auctions and, of course, dogs—lots and lots of dogs. Watch the Pooch Pageant and introduce your furry pal to new friends. Every dog attending gets a doggie goodie bag. Food, drink and entertainment are included with admission. VIP entry noon, GA 1-5 p.m. $75-$105 adults, $20 children ages 6-12, free for kids 5 and under. Paséa Hotel & Spa, 21080 Pacific Coast Hwy., Huntington Beach, 714.328.8661. wagsnwine.com
OC Parks Summer Concert Series
June 20-Aug. 29. Rock out to local and national artists at outdoor concerts every Thursday night all summer long. Venues includes Craig Regional Park, Mason Regional Park, Irvine Regional Park, Mile Square Regional Park and Bluff Park at Salt Creek Beach. The series kicks off with Hard Day's Night on June 20, followed by events featuring  artists Big Bad Voodoo Daddy, Sega Genecide and the Fenians. All concerts 6-8 p.m. Concertgoers 21+ can purchase beer and wine at the beer tent. 5-8 p.m. Free. See website for schedule and locations. 714.973.6865. ocparks.com
Day of Music Fullerton
June 21. Celebrate the summer solstice with 150+ free musical events in more than 40 venues throughout the city of Fullerton. Musicians participating are of all all ages, creeds and musical persuasions. See website for schedule of events and various locations. Noon-10 p.m. Free. See website for schedule. thedayofmusic.com
Pirate Coast Paddle Company Glow Tours
Beginning June 21. Spend your summer evenings on an LED light-adorned paddleboard or kayak on the bay;  see marine life only visible at night on this unique excursion on Friday and Saturday nights through Labor Day. Cocktails and dinner at Back Bay Bistro follow. See website for availability. $45 per session. 1131 Back Bay Drive, Newport Beach, 949.278.0011. piratecoastpaddle.com
Star Wars Day at the OC Zoo
June 22. May the Force be with you on this day of family-fun including Star Wars characters, themed activities, crafts, games and photo opportunities. Attend animal meet-and-greets throughout the day. The first 100 children ages 12 and under in costume receive a gift and a free ride on the Irvine Park Railroad. 10 a.m.-3 p.m. $2 GA, free for children 2 and under, $5 parking. 1 Irvine Park Road, Orange, 714.973.6847. ocparks.com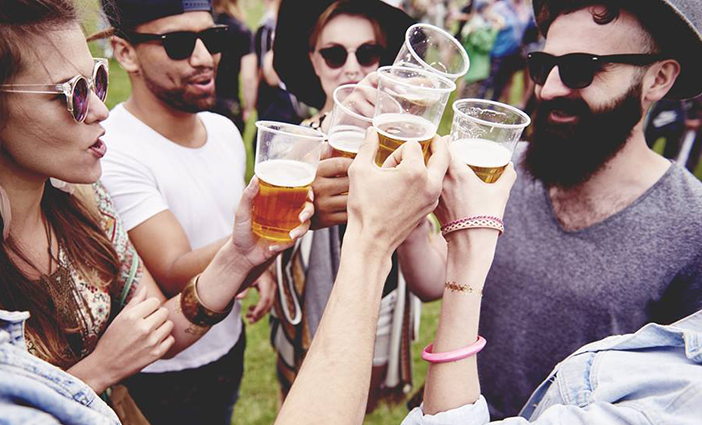 Summer Suds Brew Fest
June 22. The annual brew fest features more than 40 craft breweries and more than 80 beers for tasting. Enjoy live performances by the Microphone Doctors, Outerwave, and Casey Sullivan and Friends. Visit the giant party game arena for friendly competition, engage with beer-makers and enjoy cuisine from Southern California food vendors. VIP entry 2 p.m., GA 3-6 p.m. GA: $35 pre-sale, $45 at the door; VIP: $45 pre-sale, $55 at the door. Fountain Valley Sports Park, 16400 Brookhurst St., Fountain Valley. summersudsbrewfestfv.com
Baroque Music Festival
June 23-30. The annual festival features five concerts in eight days. Watch stylistically authentic performances of works from the Baroque period at various locations in Corona del Mar. The themed programs include Back to Bach Concertos; Glories of the Guitar; Passionate Voices: Music of Longing, Devotion and Joy; Bach's Sons, Friends and Rivals; and Bach the Magnificent. A Wine and Waters reception follows each performance. $30-$50. 949.760.7887. bmf-cdm.org
A Taste of Greece
June 28-30. Get a taste of the Greek Islands without having to leave Orange County. Enjoy traditional cuisine and pastries, Greek folk dancing lessons, children's play zone, church tours and cooking demonstrations at the annual festival. F 5-10 p.m.; Sa noon-10 p.m.; Su noon-9 p.m. $3 GA, free for children under 10, free for seniors age 65+ on Saturday from noon-5 p.m. . St. Paul's Greek Orthodox Church, 4949 Alton Parkway, Irvine, 949.733.2366. irvinegreekfest.com  
Laguna Art-A-Fair
Begins June 28. Annual juried art festival includes works by 125 artists in painting, drawing, photography, digital art, mixed media, sculpture, jewelry, ceramics, glass and wood. Weekends feature live entertainment. Su-Th 10 a.m.-9 p.m., F-Sa 10 a.m.-10 p.m. (closes 6 p.m. on July 4 and Sept. 2). $7-$9. 777 Laguna Canyon Road, Laguna Beach, 949.494.4514. art-a-fair.com
Sawdust Art Festival
Begins June 28. View works by 200 Laguna Beach artists in mediums including glass, painting, jewelry, ceramics, clothing and textiles, sculpture, scrimshaw and photography. Additional highlights include demos, kids activities, outdoor cafes and live music in the eucalyptus grove. Daily 10 am-10 pm (closes 6 p.m. on July 4). $4-$9. 935 Laguna Canyon Road, Laguna Beach, 949.494.3030. sawdustartfestival.org
Aperture Cellars Wine Dinner
June 29. Chef Joosung Lee of the Loft welcomes highly recognized winemaker Jesse Katz for a five-course dinner paired with Aperture Cellars wines. The second course of roasted duck breast with corn pudding and blackberry jus is complemented by Aperture Pinot Noir (Dry Stack Vineyard, Bennett Valle), the fourth course of roasted lamb loin, smoked polenta cake and cherry-balsamic jus with Aperture Cabernet Sauvignon, Alexander Valley, California. Reception 5:30 p.m., dinner 6:15 p.m. $145. Montage Laguna Beach, 30801 Coast Hwy., Laguna Beach, 949.715.6000. montagehotels.com
Moments of Reflection
Through June 30. Exhibit features more than 100 works of art by members of the Mukrim Brush Painting Club. The 35 artists present genres as diverse as landscapes, folk art, fans and folding screens. The centerpiece of the exhibit depicts the beautiful Mt. Geum Gang in North Korea. W-Su 10 a.m.-5 p.m. 241 S. Anaheim Blvd., Anaheim, 714.956.8936. muzeo.org
Secrets and Illusions
June 30. Illusionist Ivan Amodei's new stage show features his signature storytelling, thought-provoking vignettes and audience participation. The Boston Globe says it's "magic with a message." 4 p.m. See website for ticket prices. Irvine Barclay Theatre, 4242 Campus Drive, Irvine, 949.854.4646. thebarclay.org
Pirate Coast Paddle Company Glow Tours photo by Ray Kang. Train and Goo Goo Dolls photo courtesy Live Nation. Summer Suds Brew Fest photo courtesy Summer Suds Brew Fest.OC Night Market photo courtesy 626 Night Market.