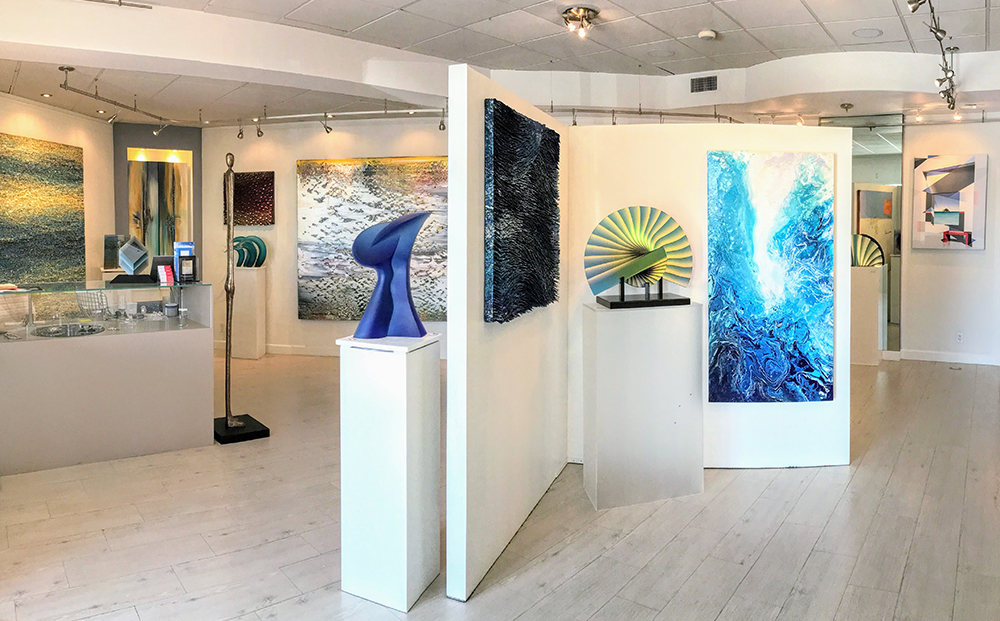 This month, Orange County brings you Big Bear Lake Oktoberfest, The Weeknd, Seaside Wine Dinner Series and more. See our list of 40+ top Orange County things to do in October.
Edited by Whitney Lauren Han.
Breitling Huntington Beach Airshow
Oct. 1. All eyes look to the sky as planes and jets perform spectacular stunts over the Pacific Ocean in the only beachfront airshow on the West Coast. Flying begins at noon each day with many of the aerobatic maneuvers happening over Huntington City Beach. See website for more information. Noon-4 p.m. Free to public; $199 reserved seating. The Pacific Coast Highway. hbairshow.com
Orange County International Auto Show
Oct. 1. Drive on over to the Anaheim Convention Center to see 600+ vehicles on display. This iconic event will debut 2018 production-models—you can test drive more than 100 of them—plus an array of concept, custom and exotic cars. Check website for show hours. $12, under 13 free. Anaheim Convention Center, 800 W. Katella Ave., Anaheim, 714.765.8950. autoshowoc.com
Pablo Francisco
Oct. 1. Watch as Pablo Francisco draws you into his vivid imagination and takes you on a wild ride of clever insights, spot-on impersonations and rapid fire comedy. Th 8 p.m.; F 7:30 p.m. and 9:45 p.m.; Sa 7 p.m. and 9:30 p.m.; Su 7 p.m. $22-$25. Irvine Improv, 527 Spectrum Center Dr., Irvine, 949-854-5455. irvine.improv.com
Ribbons and Rosé – Pink Saves Launch Party
Oct. 1. Celebrate the launch of Pink Saves in honor of Breast Cancer Awareness Month. Enjoy an exclusive reception in the Chic VIP Lounge with tray-passed hors d'oeuvres by Sundried Tomato Cafe, chilled rosé and other beverages, prize drawings for Outlets at San Clemente gift cards and more. 5-7 p.m. $25. VIP Lounge at Outlets at San Clemente, 101 West Avenida Vista Hermosa Suite 190, San Clemente, 949-535-2323. outletsatsanclemente.com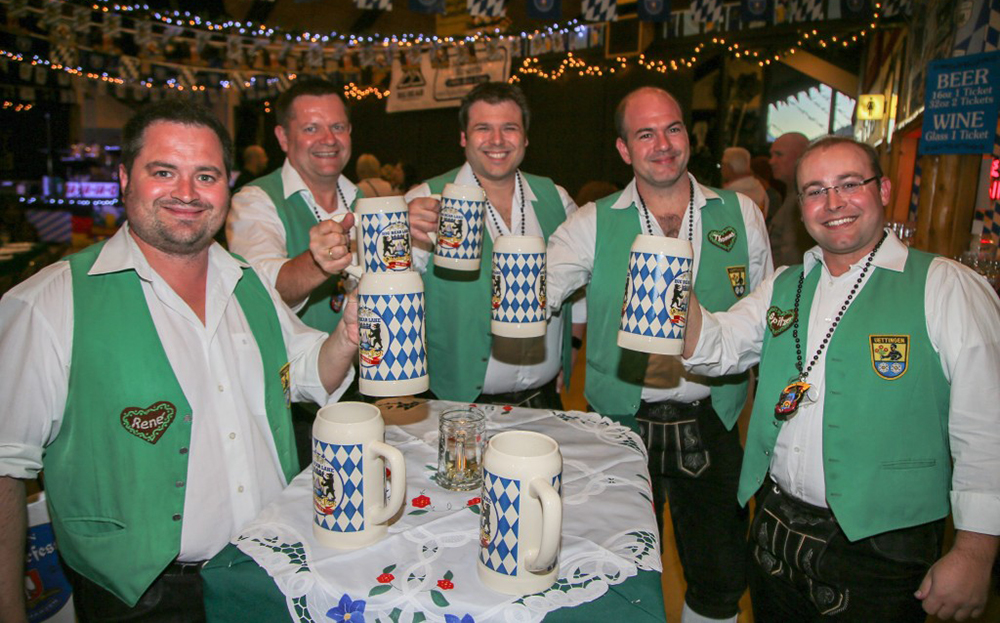 Big Bear Lake Oktoberfest
Oct. 1-28. Southern California's number one Oktoberfest returns to Big Bear every weekend this month with continuous polka music and modern rock on two stages. Enjoy ice-cold German beer served at six bars and beer gardens, plus the Craft Haus, which serves a variety of craft beers to go along with bratwurst and sauerkraut. Get in on the fun with log sawing competitions, stein holding contests and yodeling. See website for weekend tickets and prices. 42900 Big Bear Blvd., Big Bear Lake, 909.585.3000. bigbearevents.com
The Queen Mary's Dark Harbor
Oct. 1-Nov.1. Sinister spirits are taking over the haunted Queen Mary ship this Halloween season for more nights than ever before. Additions for 2017 include an all-new Feast maze, Ice Bar Experience and Chef's Feast Experience. 8 p.m.-Midnight; F-Sa 8 p.m.-1 a.m. $64 GA; $89 VIP. See website for additional prices. 1126 Queens Highway, Long Beach, 877.342.0738. queenmary.com
Brooke Shaden's 'Fourth Wall – Room Series'
Oct. 1-Nov. 15. JoAnne Artman Gallery presents the second installment of Brooke Shaden's Fourth Wall – Room Series in which the artist continues her exploration of the space between illusion, perception and identity in the photographic medium. Shaden's series blends dreams and reality into nuanced magical realism. 326 N Coast Hwy. Laguna Beach, 949.510.5481. joanneartmangallery.com
Brews & Brats Oktober Cocktail Cruise
Oct. 6-26. Enjoy German style beers and Hornblower's German cuisine as you coast through the harbor. This dynamic Oktoberfest-themed edition dishes up complimentary appetizers. Pretzel bites with dip or bratwurst and fries are available for purchase, plus featured beer. From cozy inside seating, to outdoor decks open to the evening sky, there's no better midweek break than Newport Beach sunset cruises. W-Th board 5:30 p.m.; cruise 6-8 p.m. $37. 2431 West Coast Highway, Newport Beach, 949.631.2469. hornblower.com
Joyeux Noël
Oct. 6-Dec. 23. Celebrate the diversity and richness of European Christmas traditions. Shop for curated holiday gifts and decor that showcase some of the oldest European craftsmanship. 9 a.m.- 6 p.m. 2301 San Joaquin Hills Rd., Corona del Mar, 949.640.5800. rogersgardens.com
The Dupuis Design Experience
Oct. 7. Interior designer Peggy Dupuis is set to share her collection with the public for the first time ever. The event will feature designers, a pastry chef, drinks, french cuisine, music, exclusive live art performances by French modern artists Natalie Sanzache and Adrien Roubens with special appearance by artist Leah Rodarti and more. 3-7 p.m. $40 week of event; $50 at the door. RSVP online or to info@dupuis-design.com. Dupuis Design, 32 Calle Ameno, San Clemente, 949.547.8872. eventbrite.com
Fall in Love with Health
Oct. 7. Join The Whole Purpose and Hoag for Her Center for Wellness for the first of three events focused on women's health and well-being through holistic wellness practices. There will be a guided meditation, break-out sessions, a keynote discussion from SoCal nutritionist Elissa Goodman and more. Registration 9 a.m.; Event 9:30 a.m.-1:30 p.m. $95. Hoag for Her Center for Wellness, 500 Superior Ave. Suite 315, Newport Beach, 714.403.1980. thewholepurpose.com
Learn to Grow Winter Tomatoes
Oct. 7. In the heart of a colorful, water-wise garden, families will learn to grow healthy snacks in their own backyards with a local tomato gardening expert. The workshop will offer everything Orange County residents need to take advantage of the upcoming mild winter—the perfect time to harvest juicy, cool-season heirloom tomatoes. 10-11 a.m. Free. Orange County Coastkeeper Garden, 8520 E. Santiago Canyon Rd., Orange. coastkeeper.nationbuilder.com
Third Annual Shopping Extravaganza
Oct. 7. Mark your calendars for this shopping extravaganza you won't want to miss. Consumers will receive exclusive discounts at more than 40 participating stores, while Outlets at San Clemente donates $25 for every $35 ticket purchased to any of the 38 local nonprofit organizations of the shopper's choice. The event includes entertainment, opportunity drawings for more than $40K in gift cards and prizes, catered lunch and VIP wine and cocktail tastings. Registration 10 a.m.-1 p.m.; Lunch 11 a.m.-2 p.m.; VIP tasting noon-4 p.m. Event ends 8 p.m. $35. 101 West Avenida Vista Hermosa Suite 190, San Clemente, 949-535-2323. outletsatsanclemente.com
'Twelve Angry Men'
Oct. 8-22. Written by Reginald Rose and directed by Ovation Award-winning director Michael Matthews, Twelve Angry Men will be the Laguna Playhouse's third show in their 97th season. Be part of the courtroom action in this classic drama in which 12 jurors decide the fate of a young man accused of murder. What will the verdict be? Find out in this suspenseful thriller that pits passionate jurors against one another in a bold examination of the American justice system. See website for showtimes. $45-$80. Laguna Playhouse, 606 Laguna Canyon Road, Laguna Beach, 949.497.2787. lagunaplayhouse.com
5th Year Anniversary Celebration & All Artists Reception
Oct. 12. Come celebrate Avran Fine Art's 5th Year Anniversary and meet over 20 artists. For the last five years, Avran Fine Art has gained a reputation as one of the leading destinations for world-renowned and museum-quality glass art. Parking is available beneath the gallery complex. 6-9 p.m. Avran Fine Art, 540 S Coast Highway, Suite 106, Laguna Beach, 949.494.0900. avranart.com
Ludovico Einaudi 
Oct. 12. See Italian composer and pianist Ludovico Einaudi for his debut performance Essential Einaudi. The genre-blending musician has become an Internet sensation with legions of fans, making him one of the world's most-streamed classical artists. Einaudi and his ensemble will perform his signature sounds that embrace classical, rock, electronica, pop and world music. 8 p.m. $39+. Renée and Henry Segerstrom Concert Hall, 600 Town Center Drive, Costa Mesa, 714.556.2787. scfta.org
Behind the Lens with Henry Diltz
Oct. 13. In the world of rock and roll photographers, there are none as extraordinary as Henry Diltz, who shot the most iconic rock photos of all time. Diltz's photos are an indelible part of the collective story of music, and during this one-evening event he'll share favorites from his 50-year career and tell the stories behind them. A selection will be available for purchase, signed by Diltz. 6:30 p.m. VIP reception 5-6 p.m. $25 GA; $80 VIP. The Ranch Laguna Beach, 31106 Coast Highway, Laguna Beach, 949.939.3334. eventbrite.com
Pink Saves Survivor's Lounge
Oct. 13. Breast cancer survivors and their co-survivors are invited to enjoy a day of shopping and VIP treatment in Outlets at San Clemente's exclusive VIP Lounge. Guests will enjoy complimentary light bites and beverages, a tote bag and prize drawings for gift cards, personal styling sessions and more. Kim Hamer, a cancer support expert and author of 100 Acts of Love–A Girlfriend's Guide to Loving Your Friend Through Cancer or Loss, will be onsite for a reading and a book signing. 10 a.m.-6 p.m. Free, RSVP required. VIP Lounge at Outlets at San Clemente, 101 West Avenida Vista Hermosa Suite 190, San Clemente, 949-535-2323. eventbrite.com

The Weeknd – Starboy: Legend of the Fall Tour
Oct. 13. Grammy Award-winning and multi-platinum selling music artist The Weeknd has announced a second leg to his critically acclaimed world tour. Joining his tour is Gucci Mane and Nav for guest performances. 7:30 p.m. $36+. Honda Center, 2695 East Katella Ave., Anaheim, 714.704.2400. theweeknd.com
David Foster
Oct. 13-14. One of the most successful music producers in history, 16-time Grammy Award winner David Foster joins Pacific Symphony to perform songs from his unparalleled catalog. Popular hits—written for artists including Andrea Bocelli, Michael Bublé, Josh Groban, Olivia Newton-John, Barbra Streisand and many others—include "You're the Inspiration," "The Prayer," "The Glory of Love" and "St. Elmo's Fire." 8 p.m. $35+. Renée and Henry Segerstrom Concert Hall, 600 Town Center Drive, Costa Mesa, 714.556.2787. scfta.org
'Harry Potter and the Prisoner of Azkaban'—in Concert
Oct. 13-14. Based on the third installment of J.K. Rowling's classic saga, fans of all ages can now experience the thrilling tale accompanied by the music of a live symphony orchestra as Harry soars across the big screen. From the moment Harry uses the Marauder's Map to when the Patronus Charm bursts from his wand, you'll be transported back into the world you love. F 7:30 p.m.; Sa 2 p.m. and 7:30 p.m. $49+. Segerstrom Hall, 600 Town Center Drive, Costa Mesa, 714.556.2787. scfta.org
2nd Annual Pacific City Ping Pong Challenge for Charity
Oct. 14. Put your ping pong skills to work at the annual tournament for your chance to win a professional Cornilleau ping pong table and gift cards from Pacific City vendors. Whether you're a participant or a spectator, you'll have a chance to witness pro player exhibitions, celebrity challenges, enjoy robo-pong photo opportunities, get insider pointers from world-class players and take photos and autographs with pro athletes. There will be prize giveaways throughout the event and live music following the tournament. All ages. Noon-4 p.m. $20. Pacific City, 21010 Pacific Coast Highway, Huntington Beach. eventbrite.com
Laguna Plein Air Painting Invitational Gala
Oct. 14. Each year the Laguna Plein Air Painters Association (LPAPA) transforms Laguna Beach into an outdoor painting studio with the West Coast's most prestigious fine art event. The invitational showcases the nation's top plein air landscape painters who come to paint the town and compete for prizes. This 9-day painting celebration includes public paint-outs, painting demonstrations, PleinTalk conversations, educational events and activities. 7-10:30 p.m. $150. Tivoli Too, 777 Laguna Canyon Rd, Laguna Beach, 949.376.3635. lagunapleinair.org
Sing Along with 'The Muppet Movie'
Oct. 14-15. Everyone will find a connection with the irresistible Muppets in Sing Along with The Muppet Movie, an interactive film experience. This interactive screening is full of surprises, including bubbles, streamers, kites, confetti pops and characters coming right out of the screen and into the audience. Sa 1 p.m.; Su 1 p.m. (ASL interpreted performance) and 4:30 p.m. Free admission with purchase of a goodie bag online. 615 Town Center Dr., Costa Mesa, 714.556.2121. scfta.org
Parlor Tricks Magic Show
Oct. 14, 21. For two nights only, Jazz Kitchen presents Parlor Tricks Rhapsody of Wonders featuring Jonathan Sky. Witness the impossible feats, wizardly wonders and spellbinding sleight-of-hand of Jonathan Sky in this mesmerizing magic show. See website for buffet menu and more information. Buffet brunch 11 a.m.; Show starts at noon. $60 GA; $35 kids ages 3-12. For reservations, call 714.563.7261. Jazz Kitchen, 1590 South Disneyland Drive, Anaheim. rbjazzkitchen.com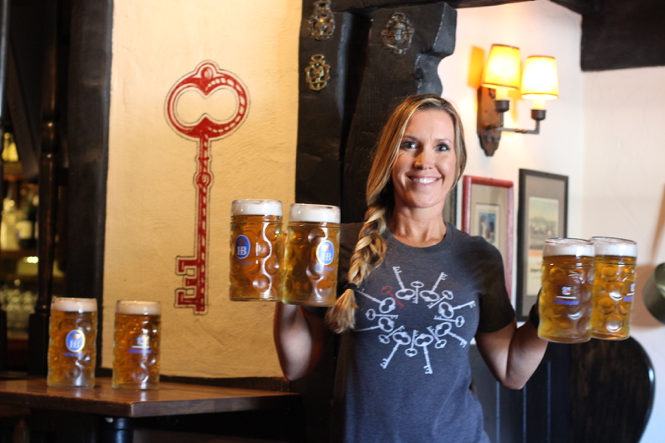 6th Annual Porktoberfest with Firestone Walker
Oct. 18. Join Five Crowns Restaurant for the 6th year of celebrating swine and brews with Firestone Walker cofounder, David Walker. They will be featuring a five-course dinner menu, each paired with delicious and rare beers from Firestone Walker Brewing Company. Sit back and relax in their English Garden as Walker tells a story of each beer guest are sipping for the evening. 7-10 p.m. $115. 3801 East Coast Hwy, Corona Del Mar, 949.717.4322. Tickets

Bootlegger's Oktoberfest Beer Dinner
Oct. 19. Oak Grill is brewing up a five-course meal and craft beer pairing for this year's Oktoberfest merriment. Courses for the night include Mexican Shrimp Toast, Lime-Cured Scallops, Duck Confit Tacos, Venison Rib Chops and Flan de Queso. 6-10 p.m. Dinner 7 p.m. $60. Reservations encouraged, 949.760.4920. 690 Newport Center Drive, Newport Beach. newportbeach.com
Enrique Iglesias and Pitbull
Oct. 21. One of the hottest tours of the summer will continue well into this fall season with two of the most engaging live performers in music today, multi-platinum selling and multiple Grammy Award-winning global superstars Enrique Iglesias and Pitbull. 8 p.m. $60+. Honda Center, 2695 East Katella Ave., Anaheim, 714.704.2400. livenation.com
Sea Fare at the Aquarium of the Pacific
Oct. 21. Fall into a festival of flavors at the Aquarium of the Pacific. The most so-fish-ticated event of the year features an open bar, tastes from over 20 local restaurants and breweries, a live and silent auction, photo booth fun and a live mermaid swimming and dancing with fish. 7-11 p.m. $125. 100 Aquarium Way, Long Beach, 562.590.3100. aquariumofpacific.org
Cristela Alonzo
Oct. 22. As the the first Latina to create, produce and star in her own network sitcom, stand-up comedian Cristela Alonzo will take the stage at the Irvine Improv. To add to her growing list of accomplishments, Alonzo's stand-up special, Lower Classy is now on Netflix. 21+. 8 p.m. $20. Irvine Improv, 527 Spectrum Center Dr., Irvine, 949.854.5455. irvine.improv.com
Making Strides Against Breast Cancer
Oct. 22. Come together with survivors, caregivers, as well as all other individuals who are passionate about saving lives from breast cancer. Making Strides Against Breast Cancer will walk to unite communities behind the American Cancer Society's efforts to save lives from breast cancer. There will be entertainment after the walk. See website for walk route and more information. Registration 7 a.m.; Walk 8 a.m.; 600 Town Center Dr., Costa Mesa, 949.221.1111. acsevents.org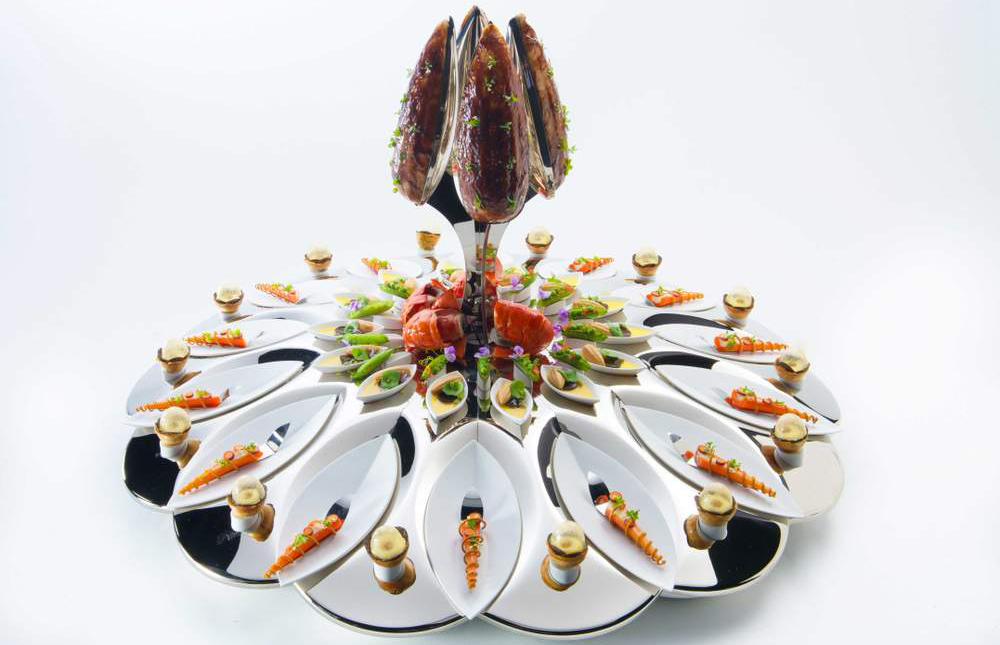 Robb Report Culinary Masters Event
Oct. 23-25. Join Robb Report and some of the most celebrated chefs in the world for a culinary and golf experience like no other. Headlined by Daniel Boulud, Thomas Keller and Jérôme Bocuse, culinary masterminds will gather to create an unforgettable six-course dining experience paired with world-class wines. The following day, chefs and guests will take to the spectacular Monarch Beach Golf Links overlooking the picturesque Pacific Ocean. See website for itinerary and more information. $1,500 for Gala Dinner. Montage Laguna Beach, 30801 Coast Highway, Laguna Beach, 310.589.7664. Reservations required. culinary.robbreport.com
Paul Reiser
Oct. 24. As a seasoned actor, writer, musician, and stand-up comedian, Paul Reiser will take the stage at the Irvine Improv. As one of Comedy Central's Top 100 Comedians of All Time, Reiser has accomplished much in his lifetime such as nominations for an Emmy, Golden Globe, American Comedy Award and Screen Actors Guild.  Fans of Netflix's Stranger Things will see him in the highly anticipated second season coming October 27. 8 p.m. $20. Irvine Improv, 527 Spectrum Center Dr., Irvine, 949.854.5455. irvine.improv.com
Seaside Wine Dinner Series
Oct. 25. During the wine dinner series, Splashes restaurant offers a special multi-course meal expertly paired with wines by regional vineyards—all set against the backdrop of beautiful ocean views. For this evening, enjoy a five-course dinner and Tour of Tuscany with Master Sommelier and founder of the Orange County-based Neptune School of Wine, Peter Neptune. Reception at 6:30 p.m.; Dinner 7 p.m. $150. 1555 South Coast Highway, Laguna Beach, 949.376.2754. surfandsandresort.com
Jay-Z – 4:44 Tour
Oct. 27. With 17 Grammy Awards and more than 50 million albums sold worldwide, Jay-Z is known as one of the greatest rappers of all time. As his fame grows, his stage productions have become even more elaborate, and his live shows are spectacles not to be missed. Vic Mensa will open for Jay-Z. 8 p.m. $40+. Honda Center, 2695 East Katella Ave., Anaheim, 714.704.2400. livenation.com
HEX
Oct. 27-28. Featuring heart-pounding live entertainment, interactive mischief, $500 costume contest and devilish delights all wrapped into a wicked décor, you will be leaving HEX with nightmarish visions for the rest of the evening. See website for more details. 21+. 8 p.m.-2 a.m. $1,200 VIP; $65 GA. Event location: E Sports Arena, 120 W. 5th Street, Santa Ana. Parking location: 300 W. 5th Street, Santa Ana. sinisterpointe.com
Beach, Brews and BBQ
Oct. 28. Beach, Brews and BBQ—benefiting the Cystic Fibrosis Foundation, Orange County Chapter—is by far the tastiest charity event of the season, featuring unlimited samples of handcrafted beers, the best BBQ in town, live entertainment and auctions to win amazing prizes. 2-6 p.m. $50 GA; $65 VIP; $10 parking. Newport Dunes Waterfront Resort, 1131 Back Bay Dr., Newport Beach, 714.938.1393. beachbrewsbbq17.org
Casino Royale Halloween Bash
Oct. 27. The name's Lounge. Aqua Lounge. And this year's Halloween party will be Casino Royale themed. Costume-lovin' celebrators should don their Vegas or Monte Carlo casino best and come sip the Lounge's signature drinks such as Aqua Old Fashion and Dutch Mule while its DJ sets the mood for this autumn blast. 9 p.m. $20 GA; $250 VIP booth. For reservations, call 949.760.4920. 690 Newport Center Drive, Newport Beach. newportbeach.com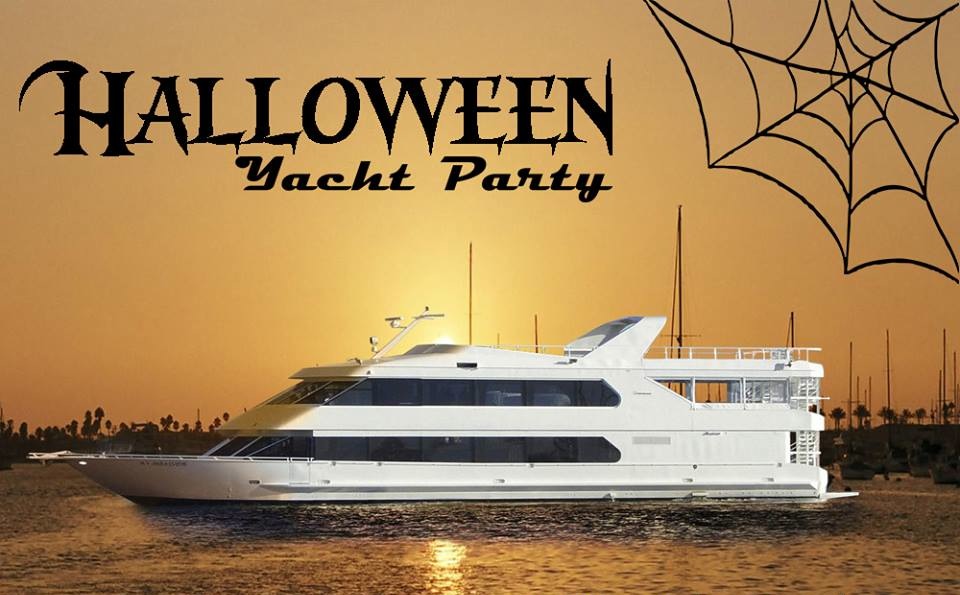 Halloween Yacht Party
Oct. 28. Get your costume and come aboard this decked out Halloween dinner party cruise to take a four-hour trip on the beautiful Ambassador Yacht in Newport Harbor. A buffet dinner will be served, a DJ spinning Top 40 hits and a full bar will keep the drinks flowing. $500 cash prize will be awarded to the best costume. 21+. Doors open 6:30 p.m.; Event 7-11 p.m. $89 GA; $125 reserved banquet table; $175 reserved couch area. 2901 West Coast Hwy, Newport Beach, 714.485.6543. annualyachtparties.com
Punk 'N Brew Craft Beer & Music Festival
Oct. 28. Attendees will enjoy unlimited tastings to over 100 craft beers, including some of the West Coast's best and local favorites, plus access to watch the music stage. The show will feature performances from co-headliners NOFX and Bad Religion, along with Me First And The Gimme Gimmes, Goldfinger, Strung Out, Ignite, The Dickies, D.I. and more. 21+. VIP early entry tastings noon-4 p.m.; GA tasting 1-4 p.m. $59 GA; $65 Early Entry; $99 VIP; $199 VIP + meet-and-greet; $249 Backstage VIP + meet-and-greet. SeaLegs Live at Bolsa Chica State Beach, 17851 P​acific Coast Highway, Huntington Beach. punkindrublicfest.com
Trick or Treat Pumpkin Dance Party
Oct. 28. Surprise the kids to an afternoon of trick-or-treating, a DJ, games and face painting. For $5, children can pick and paint a pumpkin from Kaleidoscope's pumpkin patch. Costumed youngsters ages 12 and under are invited to bring their own Treat bag and stroll the center at participating stores and restaurants. Children who turn in their Trick or Treat passport card, stamped by the various participating shops at Kaleidoscope, will have an opportunity to win a Grand Pumpkin giveaway basket filled with candy and an iPad. 1-3:30 p.m. $5. 27741 Crown Valley Parkway, Mission Viejo, 949.542.4417. gokaleidoscope.com
'Dracula' (1931) with Philip Glass and the Kronos Quartet
Oct. 28-29. On Halloween weekend, see the 1931 horror classic Dracula starring Bela Lugosi on the big screen accompanied by a live performance. The classic film's hypnotic instrumental score will be instructed by legendary composer and pianist Philip Glass and the Kronos Quartet. F 7:30 p.m.; Sa 2 p.m. $59+. Renée and Henry Segerstrom Concert Hall, 600 Town Center Drive, Costa Mesa, 714.556.2787. scfta.org
'The Secret Life of Suitcases'
Oct. 28-29. Packed with wit and whimsy, The Secret Life of Suitcases takes Larry and audiences on a wild journey as his routine world gets turned upside down by a fantastical flying suitcase. Join Larry and discover the thrill of adventure and the joy of coming home again. This funny and enchanting puppet show is the first ever co-production between Ailie Cohen Puppet Maker, one of Scotland's leading puppetry companies, and the Unicorn Theatre, the UK's leading theater for young audiences. Sa 1 p.m.; Su 1 p.m. and 3:30 p.m. $20. 615 Town Center Dr., Costa Mesa, 714.556.2121. scfta.org
The 11th Wedding Show for The Modern Bride
Oct. 29. This luxury ethnic wedding show introduces highly reputable, quality driven, and creative thinking wedding designers and professionals to brides all over Southern California. Brides and grooms will be inspired by extravagant couture wedding designs during the fashion showcase. This is your opportunity to meet-and-greet personally with the most reputable vendors in Southern California and learn more about their products and services. 4-8 p.m. $15-$25. Island Hotel Newport Beach, 690 Newport Center Drive, Newport Beach, 562.366.3649. eventbrite.com
Enrique Iglesias and Pitbull photo by Theo Wargo.