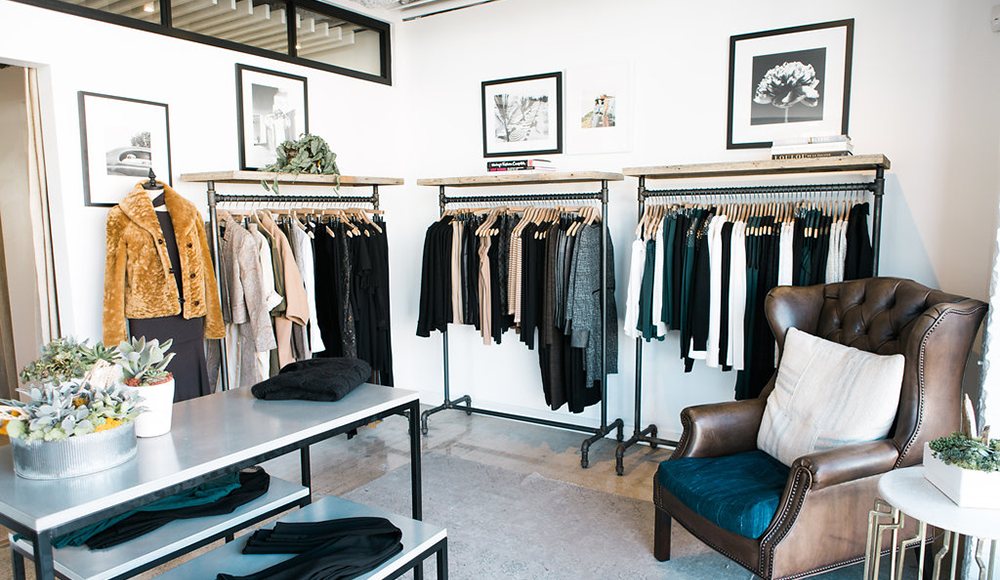 From comfort to couture, shop for the apparel and accessories you need at these 7 exclusive boutiques in Lido Marina Village.
1. Bailey44
In search of classic apparel and accessories with a modern twist? Visit Bailey44's first brick and mortar flagship store where you can find those and collections featuring high-quality transitional pieces crafted from soft jersey knits, pontes, stretch silks and eco-leathers. Shoppers can also find various plants and flowers throughout the store and even purchase them from Bailey44's in-house florist.
M-Sa 10 a.m.-6 p.m., Su 11 a.m.-6 p.m. 3505 Via Oporto, Suite A, Newport Beach. 949.612.7833. lidomarinavillage.com/bailey44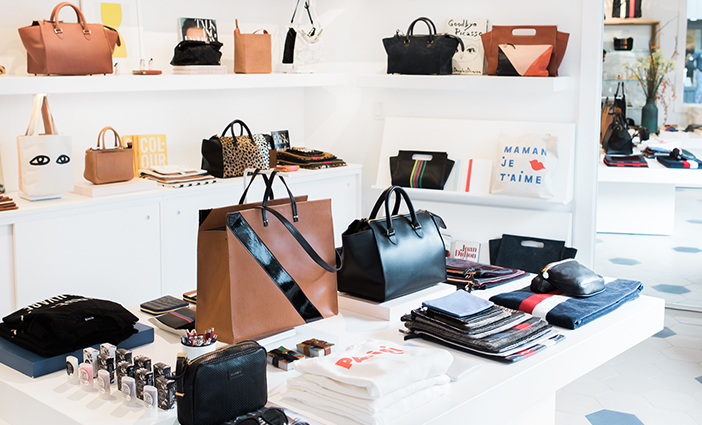 2. Clare V.

Browse through Clare Vivier's signature collection of totes, clutches and sacs with the line's unique blend of classic shapes, modern details and Parisian charm. The collection also includes a seasonal rotation of items ranging from travel and men's items to a curated selection of Clare V. favorites, including sandals, sunglasses and more.
Daily 11 a.m.-7 p.m. 3424 Via Oporto, Suite #100, Newport Beach. 949.612.7186. lidomarinavillage.com/clare-v
3. Eberjey
Known for its modern, yet cozy, intimate apparel, loungewear and swimwear, guests can now shop in Eberjey's first west coast store in Lido Marina VIllage. This international brand carries soft, sophisticated lingerie and resort wear that incorporate texture and details to create clothing that's comfortable and suitable for everyday wear.
Daily 11 a.m.-7 p.m. 3432 Via Oporto, Suite #105, Newport Beach. 949.791.8378. lidomarinavillage.com/eberjey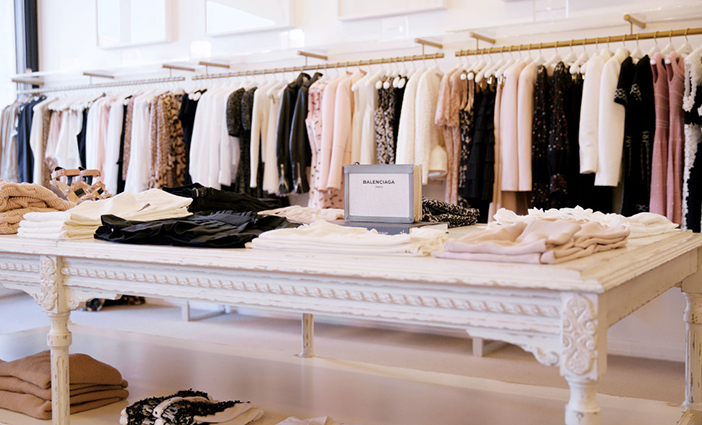 4. Elyse Walker

Ranging from couture to contemporary fashion, the 12,000-square-foot store also features fine jewelry housed in a bank vault, a denim bar, plus a vast shoe, bag and accessories selection. Shoppers can also view artwork and photographs by well-known and emerging artists while finding designer goods from Saint Laurent, Alexander McQueen, Stella McCartney and more on the racks.
M-Sa 10 a.m.-7 p.m., Su 11 a.m.-6 p.m. 3444 Via Lido, Newport Beach. 949.612.2646. lidomarinavillage.com/elyse-walker
5. Marine Layer

San Francisco-based casual apparel brand Marine Layer carries soft and sustainable t-shirts for men and women as well as button downs, outerwear, loungewear, hats and dresses among others. This well-rounded shop also offer a collection of backpacks, women's jewelry, candles and leather items.
M-Th 10 a.m.-8 p.m.; F-Sa 10 a.m.-9 p.m.; Su 11 a.m.-6 p.m. 3420 Via Lido, Newport Beach. 949.220.7295. lidomarinavillage.com/marine-layer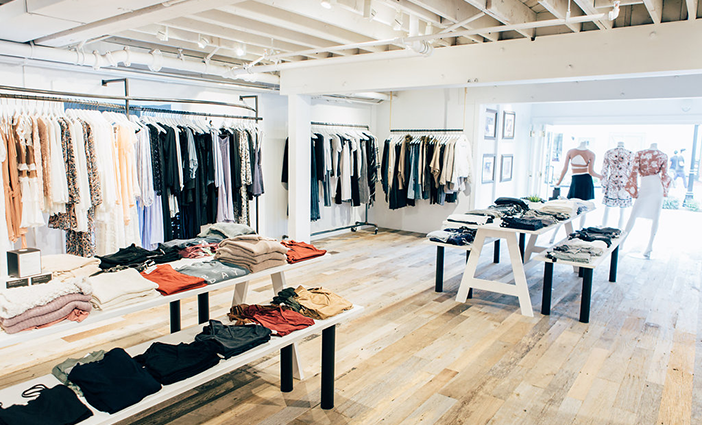 6. Planet Blue

Well known by celebrities and locals alike, Planet Blue can now be found in Lido Marina Village—it's first Orange County location. With only eight stores across the country, this brand carries versatile women apparel that can be worn to the beach or on the streets.
M-F 10 a.m.-9 p.m.; Sa 10 a.m.-7 p.m.; Su 1-6 p.m. 3412 Via Oporto, Suite #101-103, Newport Beach. 949.791.8254. lidomarinavillage.com/planet-blue
7. Velvet by Graham and Spencer

One can't go wrong when it comes to a classic, basic t-shirt. Stop by Velvet by Graham and Spencer to stock up on comfortable staples and keep an eye out for signature pieces unique to different seasons.
Daily 11 a.m.-7 p.m. 3400 Via Oporto, Building A Suite #101, Newport Beach. 949.612.7248. lidomarinavillage.com/velvet
All photos provided by DJM Capital Partners, Inc.
[et_bloom_inline optin_id=optin_12]