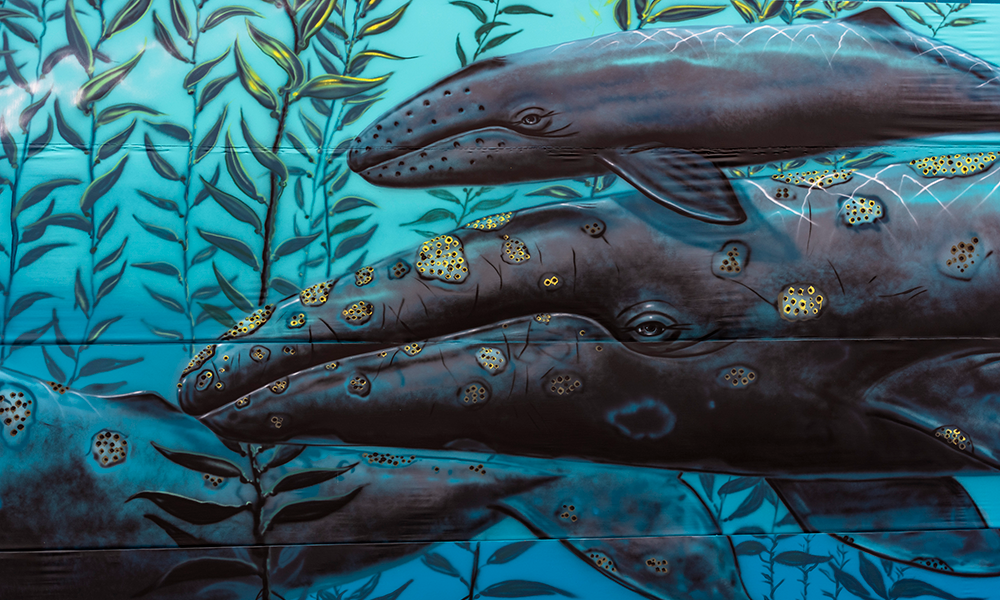 The artists start with a blank canvas; what emerges is a window into the soul of the surrounding area.
Photographs by Benjamin Ginsberg.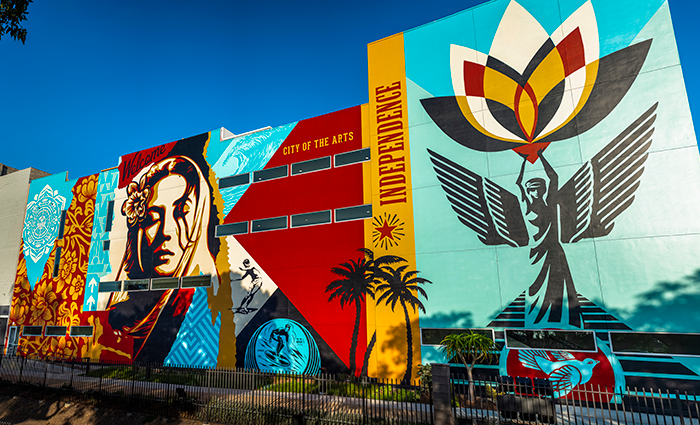 Welcome Home
Shepard Fairey's 7,000-square-foot, 55-foot-high mural (2017), seen along the 55 Freeway in Costa Mesa, is at the Baker Block apartments—former site of the offices of Where GuestBook.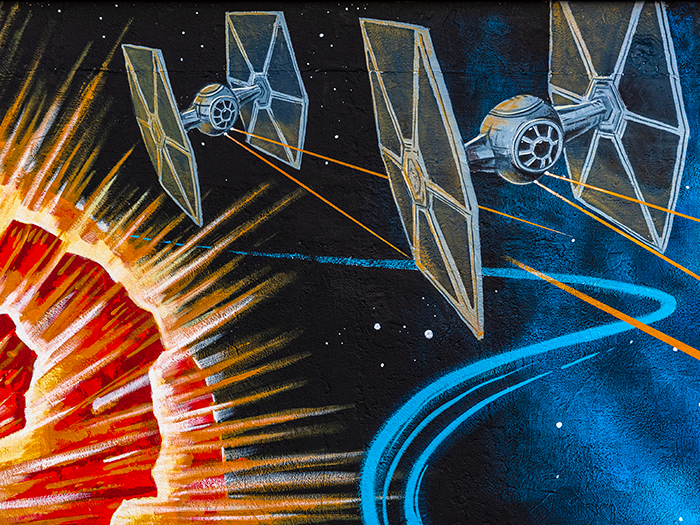 Escape from Alderaan
Detail from a mural with a "Star Wars bounty hunter robot frog theme" by Jim Heath (2019). It's at the Frog House surf shop in Newport Beach.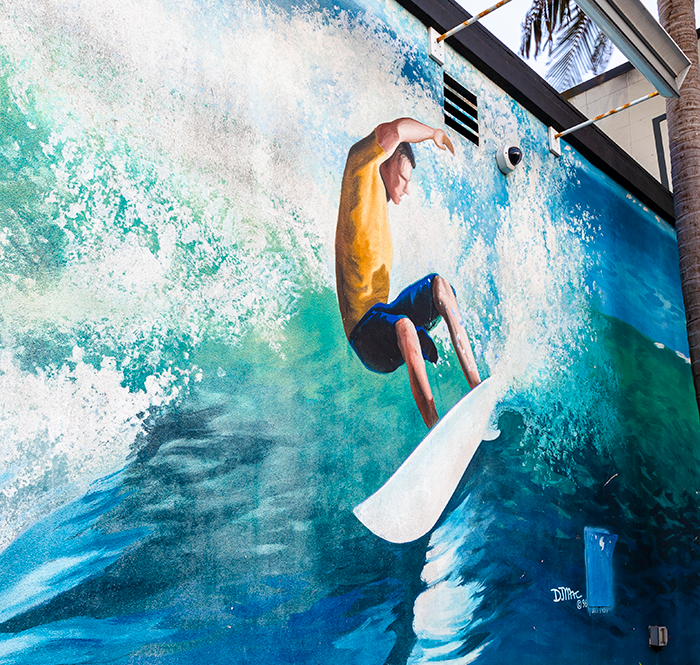 International Surfing Museum
A mural in Huntington Beach by D.J. Mac (1996) depicts different surf styles; here's one of them.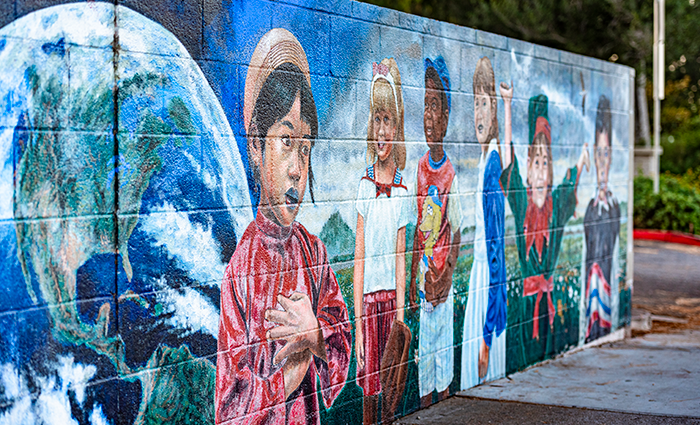 Lemon Park
David Whalen and Fullerton Union High students painted six murals on a pedestrian bridge in the 1970s. Emigdio Vasquez Sr. and local at-risk youths added two more in the 1990s.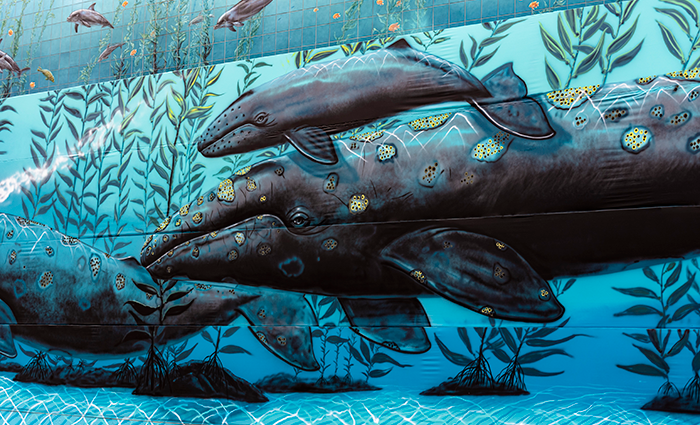 Gray Whale and Calf
Marine artist Wyland created the first of his 100 Whaling Walls in 1981. He re-created the 170-foot mural at his Laguna Beach gallery in 2019.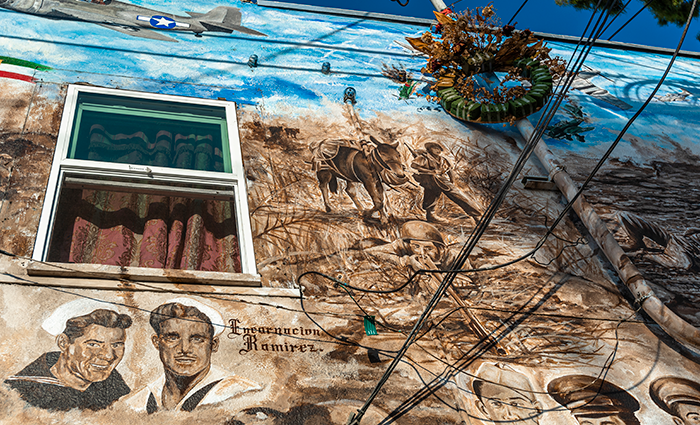 Among Heroes
Carlos Aguilar's 2013 mural at La Chiquita restaurant honors World War II veterans from the Logan neighborhood of Santa Ana.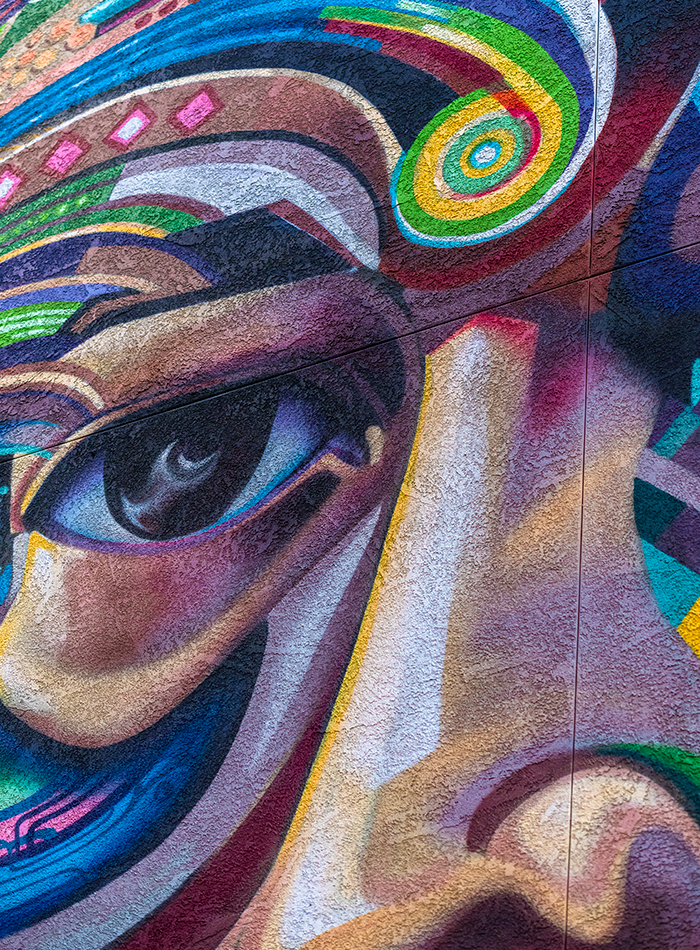 East 4th Street
A mural in Santa Ana by Texan artists Werc Alvarez and Isaias Crow (2013)
is on the back of a building between Spurgeon and French Streets.