Whether it's hitting the slopes or playing in the snow, make the most of winter in Southern California with a Big Bear Lake getaway.
By Laura Okey
This winter has ushered in the most rainfall Southern California has seen in years, and rain in the basin means one thing—snow in the mountains. Big Bear Lake is a convenient car trip away from Los Angeles, Orange County and San Diego, making it the perfect destination to enjoy a few days of pristine white powder. Whether you want to strap on your snowboard or skis, or would rather stroll through the peaceful surroundings, Big Bear offers endless snow-filled activities for the whole family.
Snowboarding and Skiing
Big Bear Mountain Resort is renowned for world-class skiing and snowboarding. Bear Mountain and Snow Summit boast 200 acres of terrain park, 50+ ski-able miles, 63 tails, 26 lifts, 100 jibs, 100 jumps and four half pipes. For those looking to improve snow-shredding skills, Adventure Academy, a new 5,000 square-foot learning center, offers children and adult lessons as well as other fun activities such as a rock climbing wall and a tubing park.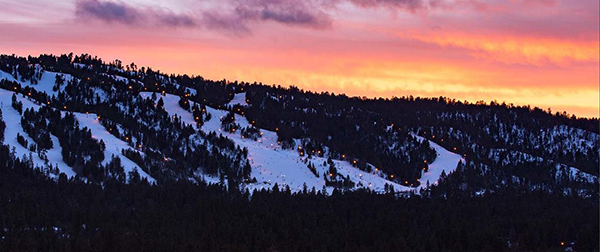 Night Sessions at Snow Summit
Take your thrill-seeking to the next level and enjoy the adventure of skiing and snowboarding during Snow Summit's night sessions. Westridge Park, one of the legendary runs for boarders and skiers alike, undergoes a full evening groom right before night sessions, giving riders the freshest terrain since first chair. Additional runs include Upper Miracle Mile and Summit Run. Night sessions are held on select dates and are weather permitting.
Snowshoe Eco-Tour
The Big Bear Discovery Center offers three-hour guided snowshoe tours to help you learn how to snowshoe, go for a guided trek and have some exploration time. If you prefer a little more impromptu adventure, you can rent snowshoes and explore Big Bear Lakes valley-wide trails on your own.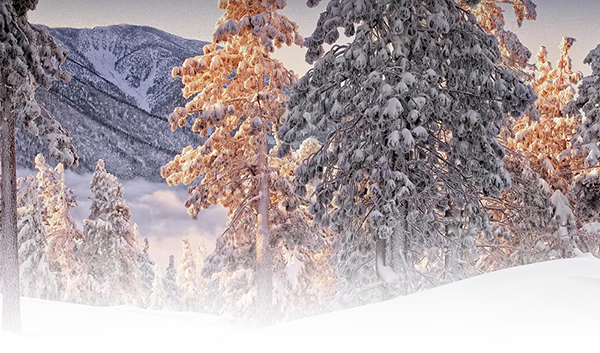 Nature Walk
Big Bear Mountain offers unsurpassed beauty that shouldn't be missed. If you'd rather skip the snowshoes, opt to take a free 45-minute nature walk that's offered year-round (dependent on weather) at the Big Bear Discovery Center. On the nature walk, you will learn about local plant life, wildlife and historical facts while taking in the gorgeous scenery.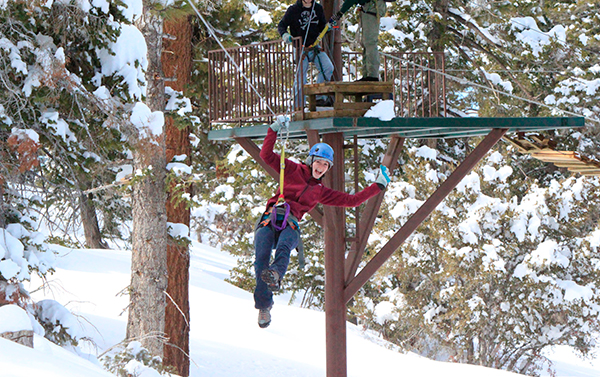 Action Zip Line Tours
Experience Big Bear from above, and we aren't talking about the ski lifts. Glide among the treetops high above the forest floor during a three-hour zip line tour. The adventure will begin with an off-road ride two miles into the forest in a safari jeep, followed by nine high-speed runs. Overlook mountain vistas while zipping through forested landscapes and rocky canyons.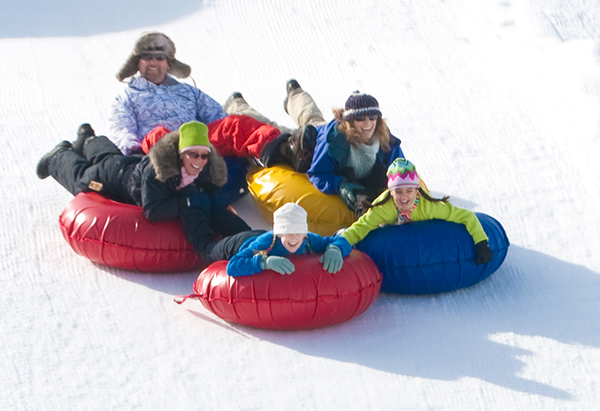 Tubing & Snow Play
Jump in an inner tube and slide down the packed slopes. Big Bear offers several options for sledding and snow play, including Alpine Slide at Magic Mountain, Big Bear Snow Play and Snow Summit's Grizzly Ridge Tubing Park.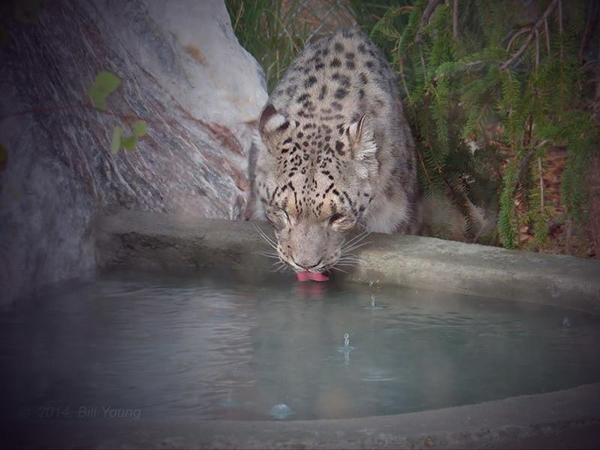 Big Bear Alpine Zoo
One of the more unique activities at Big Bear includes visiting the Big Bear Alpine Zoo. The zoo serves as a rehabilitation facility offering injured, orphaned and imprinted wild animals a safe haven. See a variety of alpine wildlife such as snow leopards, bald eagles, wolves, black bears, bobcats and even an arctic fox.
Big Bear offers an incredible amount of activities from helicopter rides and horseback riding to Segway tours and even indoor fun. For a full list check out, bigbear.com