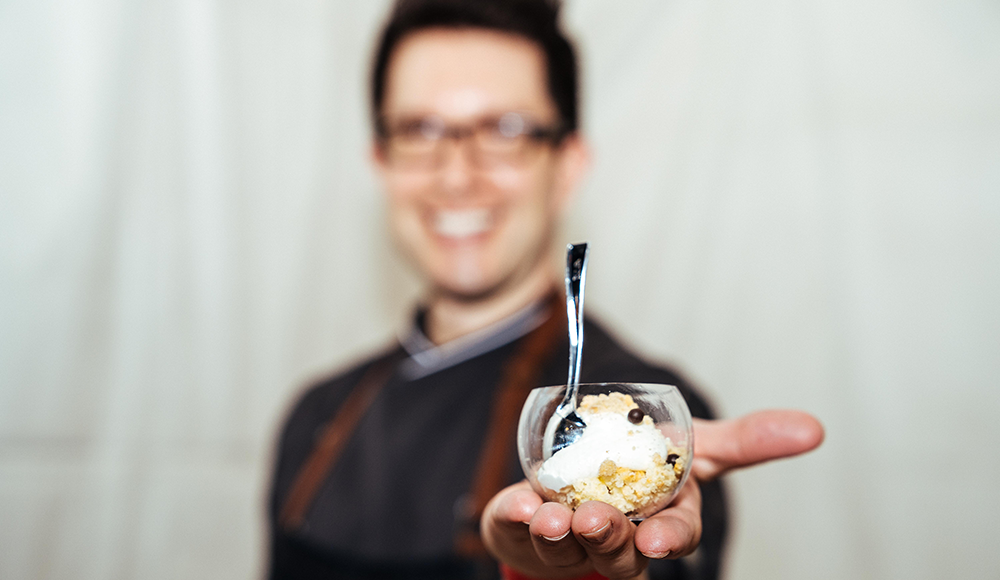 From The Great Pacific Airshow to the 140th Exhibit at Bistango, check out the top Orange County weekend events for October 18-21.
Edited by Whitney Lauren Han and contributor.
EVENTS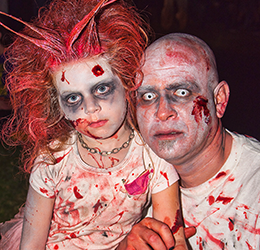 Long Beach Zombie Fest and Zombie Walk
Oct. 19-21. It's time to channel your inner zombie. Brain-eating zombies are taking over. In this three-day event, expect plenty of horrifyingly fun activities like live music, a haunted maze, exhibitors, vendors, a "brains" eating contest, a zombie walk and more. F 5-10 p.m., Sa-Su 3-10 p.m. $13-$22. Rainbow Lagoon Park, 400 E. Shoreline Dr., Long Beach, 562.495.5959. longbeachzombiefest.com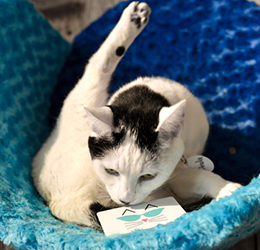 Drag Bingo at Catmosphere Laguna
Oct. 20. Orange County's first and only cat café and lounge is introducing a new monthly event, Drag Bingo, that will be hosted by Ms. Naobi McQueen. Guests can enjoy a lively game of bingo alongside the company of Catmosphere's adoptable cats and kittens. Through the end of December, Drag Bingo will occur on the third Saturday of every month from 6-7 p.m. Space is limited to 18 guests. Reservations can be made online. $18 per guest. 381 Forest Ave., Laguna Beach, 949.649.6369. catmospherelaguna.com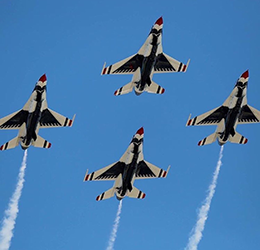 Fly Into The Blue: The Great Pacific Airshow
Oct. 20-21. All eyes look to the sky as planes and jets perform spectacular stunts over the Pacific Ocean in the only beachfront airshow on the West Coast. Flying begins at noon each day with many of the aerobatic maneuvers happening over Huntington City Beach. Noon-4 p.m. See website for ticket prices. Paséa Hotel & Spa, 21080 Pacific Coast Hwy., Huntington Beach. Tickets
FOOD + DRINK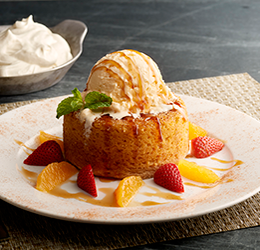 Mastro's New Holiday Dessert
Now Available. Indulge in the newest addition to Mastro's menu, the pumpkin butter cake, this month through the holidays and end of year. This cake is a spin on the signature warm butter cake with the addition of real pumpkin and seasonal hard spices, plus topped and baked with pumpkin pie spiced cream cheese. It's then finished off with caramelized raw sugar and served with vanilla ice cream, caramel sauce and homemade whipped cream. Mastro's Steakhouse, 633 Anton Blvd., Costa Mesa, 714.546.7405; Mastro's Ocean Club, 8112 E. Coast Hwy., Newport Beach, 949.376.6990. mastrosrestaurants.com
Beast Feast
Oct. 18. Dine with acclaimed Executive Chef Joe Magnanelli as he caters to adventurous foodies with the primal dinner series that utilizes the entire animal instead of specific cuts. After April's lamb kick-off—the first of three intimate family-style dinners—and July's journey to the deepest depths with sea creatures, Chef Joe will conclude the series this evening with wild boar. 6:30 p.m. $70 (excludes tax and service fee). Cucina Enoteca Newport Beach, 951 Newport Center Dr., Newport Beach, 619.239.2222. urbankitchengroup.com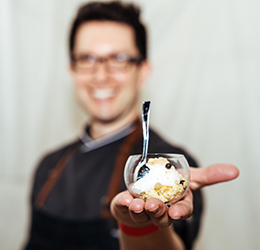 The Taste by Los Angeles Times
Oct. 19-21. Following nine years at the Paramount Pictures Studios backlot in Hollywood, the Los Angeles Times is partnering with Travel Costa Mesa to bring The Taste to O.C., a celebration of the SoCal culinary scene. Each day features different restaurants and chefs including Chef Carlos Salgado from Taco María (The Times' Restaurant of the Year) on Saturday. Purchase one of three hotel packages and receive two tickets to the event, courtesy of Travel Costa Mesa. Admission includes unlimited tastings, seasonal cocktails and cooking demos. 21+. F-Sa 6-9 p.m; Su 1-4 p.m. $100-$130. The MET, 535 Anton Blvd., Costa Mesa. Tickets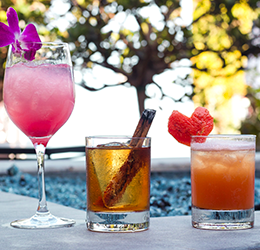 "Top Gun"-themed Pop-Up Bar
Oct. 19-21. In honor of the upcoming Top Gun sequel and timed with The Great Pacific Airshow, Pacific Hideaway is launching a Top Gun-themed pop-up bar. Channel your inner fighter pilot with tasty bites such as "Take My Breath Away" made with fried goose, sweet Thai chili, cilantro, cucumber, pickled carrots and stinger sauce; or step into the "Danger Zone" and sip on a cocktail of the same name made with Xicaru mezcal, Milagro reposado and ancho chile liqueur. 4-11 p.m. Pacific Hideaway, 500 Pacific Coast Hwy., Huntington Beach, 714.965.4448. pacifichideawayhb.com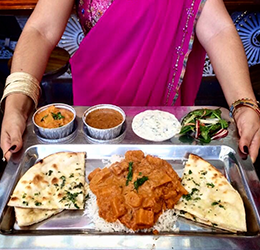 Diwali-Inspired Cooking Class
Oct. 20. Watch Chef Shachi Mehra lead an interactive cooking class with step-by-step instruction of festive dishes that you can recreate at home inspired by Diwali (the festival of lights), which is a joyous, vibrant celebration throughout India. Call to RSVP. 11 a.m. $35. Anaheim Packing House, 440 S. Anaheim Blvd., Suite #201, Anaheim, 714.533.2392. adyaoc.com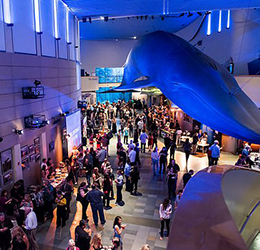 Sea Fare at the Aquarium of the Pacific
Oct. 20. Fall into a festival of flavors at the Aquarium of the Pacific. The most so-fish-ticated event of the year features an open bar, tastes from over 30 local restaurants, breweries and bakeries; a live and silent auction; photo booth fun; and more. 7-11 p.m. $150. 100 Aquarium Way, Long Beach, 562.590.3100. aquariumofpacific.org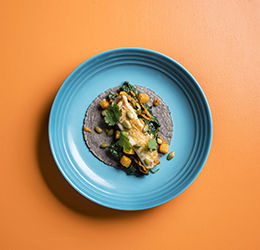 Puesto's Taco of the Month
Through Oct. 31. Imperfect Produce is partnering with Puesto for its October Taco of the Month, Save a Squash. This vegetarian taco features squash in mojo do ajo and braised greens from the service, as well as queso enchilado, warm chipotle squash salsa, cilantro and pepitas. See website for hours. Los Olivos Irvine, 8577 Irvine Center Dr., 949.608.9990; Park Place Irvine, 3311 Michelson Dr., 949.608.7272. eatpuesto.com

ARTS + CULTURE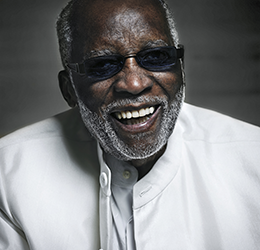 Ahmad Jamal
Oct. 19. Renowned composer-pianist and Lifetime Achievement Award winner Ahmad Jamal will showcase his diverse stylings and freewheeling improvs at the Renée and Henry Segerstrom Concert Hall. Jamal is known to have influenced numerous other jazz greats such as Miles Davis and Herbie Hancock. 8 p.m. $49+. 600 Town Center Dr., Costa Mesa, 714.556.2787. scfta.org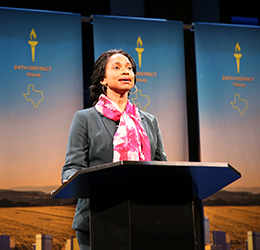 "Kings"
Opens Oct. 19. Fresh from New York, this incisive comedic play takes an unflinching look at how things get done in Washington. The story follows new Congresswoman Sydney Millsap, who's determined to drain the swamp, but then she meets whip-smart lobbyist Kate, who gets her clients what they want—whatever they want. See website for show times and prices. South Coast Repertory, 655 Town Center Dr., Costa Mesa, 714.708.5555. scr.org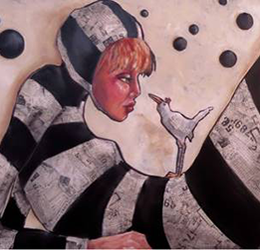 140th Exhibit at Bistango
Opens Oct. 20. Celebrate the opening of Bistango's fourth quarter art exhibit marking the 140th exhibit the restaurant has hosted over the last 31 years. Enjoy tray-passed bites and a glass of house wine during the opening reception (Oct. 20) while meeting the artists. In collaboration with two Laguna Beach galleries—Hugo Rivera Gallery and T. Leo ART—Bistango will show works by gallery principals as well as a cadre of artists they represent. RSVPs to info@bistango.com or by visiting here. RSVPs are not necessary but appreciated. Opening reception 3-5 p.m. 19100 Von Karman Ave., Irvine, 949.752.5222. bistango.com
The Taste by Los Angeles Times photo courtesy LA Times The Taste. Zombie Fest photo courtesy Long Beach Zombie Fest. Drag Bingo at Catmosphere Laguna photo courtesy Outshine PR. Fly Into The Blue: The Great Pacific Airshow photo by Larry Tenney. Mastro's New Holiday Dessert photo courtesy Murphy O'Brien Public Relations. Beast Feast photo by Singler Photography. Sea Fare at the Aquarium of the Pacific photo courtesy Aquarium of the Pacific. Diwali-Inspired Cooking Class photo courtesy ADYA. "Top Gun"-themed Pop-Up Bar photo courtesy Crowe PR. Puesto's Taco of the Month photo courtesy Bread & Butter PR. Ahmad Jamal photo courtesy Segerstrom Center for the Arts. "Kings" photo by Tania Thompson/South Coast Repertory. Bistango – "Are You My Mother?" artwork by Traci Owens.

[et_bloom_inline optin_id=optin_12]