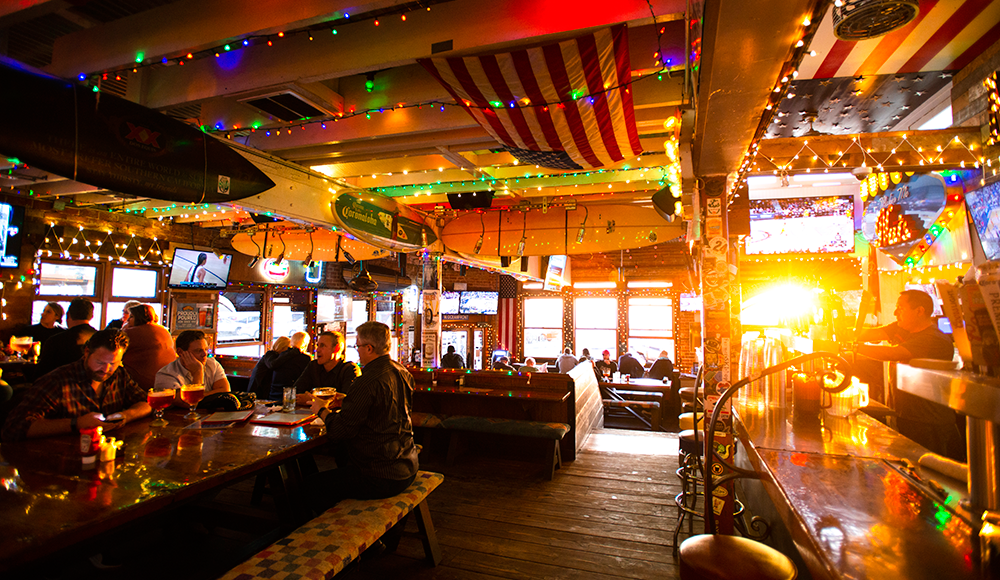 Logger Festival, Taste of San Juan, Kevin Kwan and more…. Here are the top Orange County weekend events for February 6-9.
Edited by Whitney Lauren Han.
EVENTS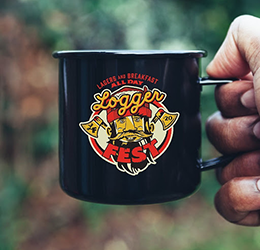 Logger Festival
Feb. 8. Celebrate the folklore of lumberjacks with lagers and more at Lakeview Park. Hoot and holler for your favorite professional lumberjacks competing in competitions such as axe-throwing, two-person cross-cut sawing, chainsaw vs. cross-cut races and hot-saw racing. Test your own lumberjack skills in various activities. Sip on unlimited craft beer samples from breweries including Societe Brewing Co, Brouwerij West, Four Sons Brewing and Alpine Beer Co. Noon-5 p.m. $35 early bird, $45 GA, $50 day-of, $25 non-drinking tickets. Lakeview Park, 5305 E. Santiago Canyon Road, Silverado. loggerfest.com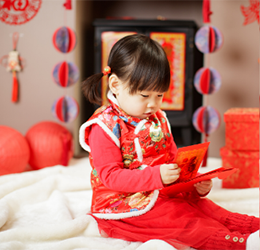 Asian Cultural Festival
Feb. 8-9. Gather together at Pretend City Children's Museum for a festival that explores and draws inspiration from traditional Asian cultures and objects. Attendees can look forward to character visits, red paper lanterns, a cherry blossom painting class, chopstick sensory bin activity, dual language story time, origami gifting and karate demonstration by the United Studios of Self Defense. 10 a.m.-3 p.m. Free. 29 Hubble, Irvine, 949.428.3900. pretendcity.org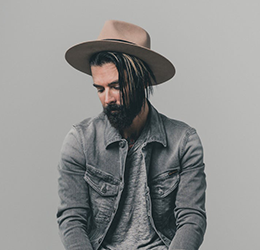 Dashboard Confessional
Feb. 8. Rock out with American rock band Dashboard Confessional to celebrate their 20-year celebration at the House of Blues in Anaheim. Opening act is American alternative rock band Piebald. 6 p.m. See website for ticket prices. STC Anaheim GardenWalk, 400 W. Disney Way, Suite 337, Anaheim, 714.520.2334. houseofblues.com
FOOD + DRINK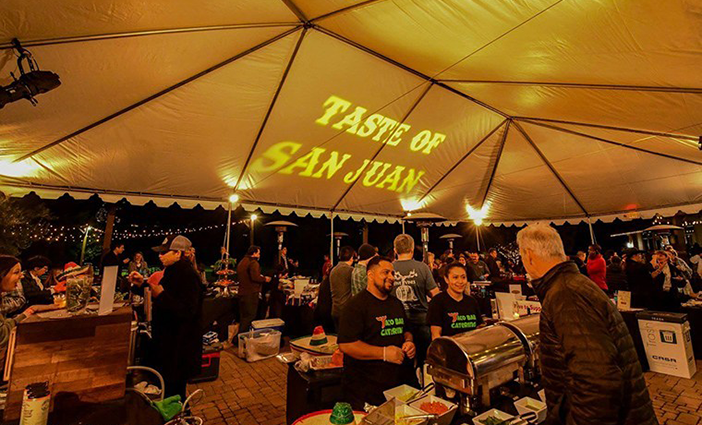 Taste of San Juan
Feb. 6. The San Juan Capistrano Fiesta Association presents its annual Taste of San Juan. The event kicks off the Fiesta de las Golondrianas (Swallows Festival) with samplings from more than 20 eateries and live music. 6-9 p.m. $40 GA, $60 VIP. Reata Park and Event Center, 28632 Ortega Hwy., San Juan Capistrano. swallowsparade.com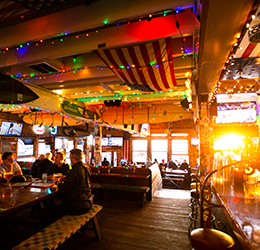 Wine Tasting and Oscar Celebration
Feb. 7. Lights! Camera! Wine tasting! Newport Beach bar Mutt Lynch's hosts an evening of wine tasting from Francis Ford Coppola Winery amid patrons' Oscar predictions. Beer also available from local breweries. For dinner, consider a three-course menu with a selection of appetizers, entrees and dessert. Prizes awarded to winners of the Oscar Nominee Prediction Contest and raffle. Space is limited. 7-9 p.m. $40. 2300 W. Oceanfront, Newport Beach, 949.675.1556. muttlynchs.com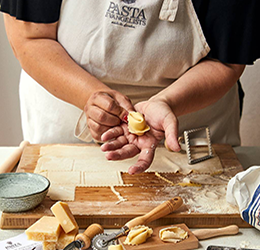 Pasta Making Class 101
Feb. 8. Ramp up your cooking skills with a beginner's level class on fresh pasta making, led by chef Brando at CherryHills Market. The menu includes Italian-rubbed pan-seared salmon filet over a kale Parmesan-pistachio linguine pesto and Caesar salad with Parmesan crisps. This course is ideal for groups, parties or date night. Enjoy eating what you make, while drinking wine and laughing as you learn. See website to register. 1-3 p.m. $69. Pacific City, 21010 Pacific Coast Hwy., Huntington Beach, 714.587.2670. cherryhillsmarket.com
ARTS + CULTURE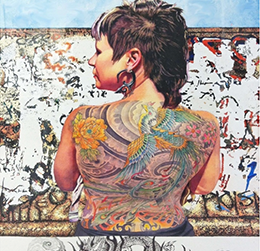 Portraits from the Collection
Now Open. The Festival of Arts of Laguna Beach presents the newest off-site exhibit Portraits from the Collection at the foaSOUTH Gallery inside Active Culture—on display through April 15. This exhibit features work from local artists, including a series of photographs by a local doctor and avid photographer Ronald A. Greene. M-F 10 a.m.-9 p.m. Sa-Su 8 a.m.-9 p.m. Free admission. 1006 S. Coast Hwy., Laguna Beach, 949.494.1145. foapom.com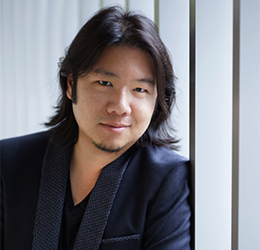 Author Kevin Kwan
Feb. 6. Internationally acclaimed author Kevin Kwan—best known for his breakout debut novel Crazy Rich Asians that inspired a No. 1 movie—comes to Irvine Barclay Theatre to discuss creativity, the cultural impact of his novels and how diversity in many industries must continue to expand. 8 p.m. $48-$110. 4242 Campus Drive, Irvine, 949.854.4646. thebarclay.org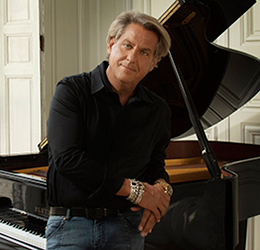 Pianist Alain Lefèvre
Feb. 6-8. Renowned pianist Alain Lefèvre joins conductor Carl St.Clair and the Pacific Symphony for three nights of performances featuring Ravel's Piano Concerto in G. The program also includes Hector Berlioz's Symphonie Fantastique. Doors open at 6:45 p.m, show 8 p.m. $25+. Renée and Henry Segerstrom Concert Hall, 600 Town Center Drive, Costa Mesa, 714.755.5799. scfta.org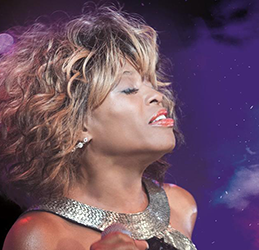 Tina Live with Cookie Watkins
Feb. 6-9. Touring tribute artist Cookie Watkins takes center stage for a tribute to legendary singer Tina Turner. Watkins has entertained hundreds of thousands of Tina Turner fans around the world. See website for showtimes and prices. Laguna Playhouse, 606 Laguna Canyon Road, Laguna Beach, 949.497.2787. lagunaplayhouse.com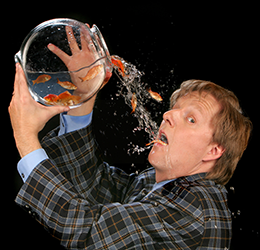 The Mac King Comedy Magic Show
Feb. 8. Join Musco Center for the Arts' final event of the three-part Topic-Based Performance series. King has been Magician of the Year at Hollywood's famed Magic Castle, appeared on seven NBC specials and had his long-running act voted among the best shows in Las Vegas. 7:30 p.m. $20-$53. Chapman University, 415 N. Glassell, Orange, 844.626.8726. muscocenter.org
Photos: Logger Festival courtesy the ACE Agency. Asian Cultural Festival courtesy Pretend City Children's Museum. Dashboard Confessional courtesy House of Blues Anaheim. Taste of San Juan, Scott Schmitt. Mutt Lynch's courtesy Outshine PR. Pasta Making 101 courtesy CherryHills Market. "Sike" painting by Gregg Stone. Kevin Kwan courtesy Irvine Barclay Theatre. Alain Lefèvre courtesy Pacific Symphony. Cookie Watkins courtesy Laguna Playhouse. Mac King courtesy Musco Center for the Arts.