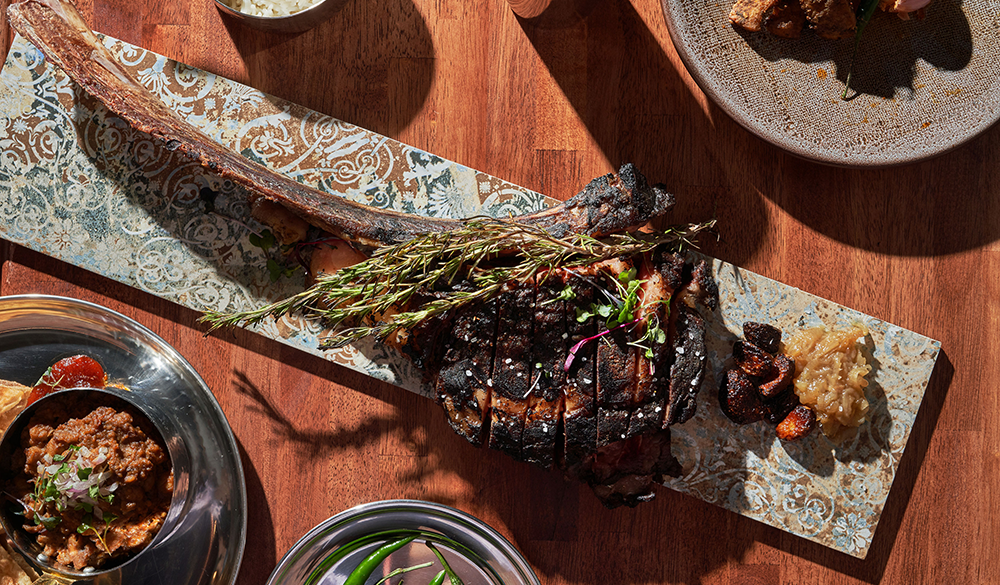 Miranda Lambert, National Margarita Day, Love Wall mural and more…. Here are the top Orange County weekend events for February 20-23.
Edited by Whitney Lauren Han.
EVENTS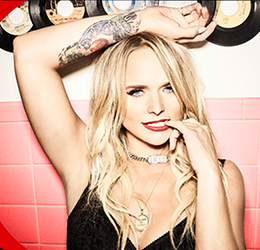 Miranda Lambert
Feb. 20. The Grammy-nominated vocalist Miranda Lambert brings her Wildcard Tour to the Honda Center with opening performances by country singer Cody Johnson and country band LANCO. The tour features the return of Lambert's MuttNation Foundation campaign, "Fill the Little Red Wagon." Fans are encouraged to help pets in shelters in each tour city by donating dog food, treats, supplies and cash at the venue's entrance prior to the show. 7 p.m. $50+. 2695 E. Katella Ave., Anaheim, 714.704.2500. hondacenter.com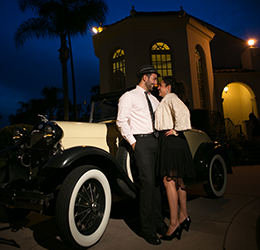 Muck Speakeasy
Feb. 20. The Muckenthaler Cultural Center converts into a 1920s speakeasy with live music and flowing booze in celebration of the 100th anniversary of Prohibition. Each room is transformed to match the activities, which include a live period band, games such as blackjack and faro—similar to Russian Roulette—and a bar run by gourmet catering company Colette's. Ages 21+. 7:30-9:30 p.m. $30. 1201 W. Malvern Ave., Fullerton, 714.738.6595. themuck.org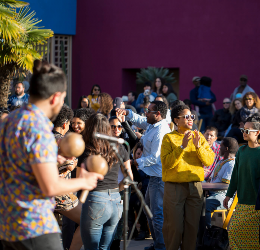 Afro-Latinx Festival
Feb. 23. In honor of black history month and cultural diversity, the Museum of Latin American Art is celebrating the African influences on Latin American culture with food, music, live performances and more. Participating local organizations such as Long Beach Public Library, the African-American Cultural Center of Long Beach, and Colour Bloc Creativ offer panels, bilingual story times, and artist-led workshops. 11 a.m.-5 p.m. Free. 628 Alamitos Ave., Long Beach, 562.437.1689. molaa.org
FOOD + DRINK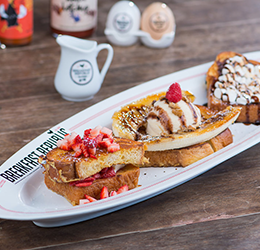 Breakfast Republic
Now Open. Calling all breakfast and brunch lovers! The daytime eatery launches its second Orange County location in Costa Mesa. Known for all things egg-related, and twists on other traditional breakfast staples and merchandise, Breakfast Republic offers fan favorites such as Jurassic pork Benedict and the vegan harvest omelet. Other highlights include hearty scrambles and French toast and pancake selections. Libation lovers can delight in a bloody Mary list, mimosas and specialty cocktails. Open daily from 7 a.m. – 3 p.m. 410 E. 17th St., Costa Mesa, 949.691.3055. breakfastrepublic.com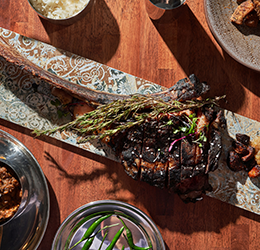 Khan Saab
Now Open. The new Desi restaurant offers a Halal menu of elevated dishes from Pakistan, India, and Afghanistan. Located in Downtown Fullerton, the eatery is the second from award-winning chef Imran Ali Mookhi, who has trained under numerous Michelin-starred chefs. The alcohol-free bar program, led by mixologists Ahmad Hosseini and Luis Valencia, features craft mocktails, traditional beverages such as lassi, made with yogurt, spices and sometimes fruit. Lunch daily 11:30 a.m.-3 p.m., dinner from Su-Th 5-10:30 p.m., dinner from F-Sa 5-11 p.m. 229 E. Commonwealth Ave., Fullerton, 714.853.1081. khansaaboc.com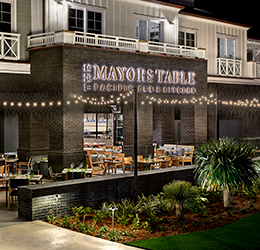 Wine Dinner at Mayor's Table
Feb. 20. Daou winemaker Daniel Daou combines forces with Mayor's Table executive chef Riley Huddleston for an exclusive dinner marking the arrival of the 2018 release of Daou Estate's superior Soul of a Lion cabernet blend. 6:30 p.m. $155. Lido House, 3300 Newport Blvd., Newport Beach, 949.524.6160. Tickets
NATIONAL MARGARITA DAY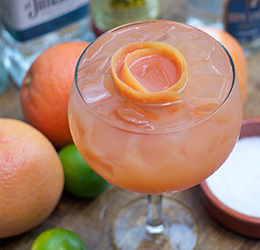 Cha Cha's Latin Kitchen
Feb. 22. When life gives you limes, make margaritas! Celebrate the national holiday with $13 grande margaritas at either of the eatery's locations. All of the margaritas utilize 100 percent premium blue agave tequilas and freshly squeezed juices and are hand-shaken. 110 W. Birch St., #7, Brea, 714.255.1040; 13126 Jamboree Road, Irvine, 714.408.7819. chachaslatinkitchen.com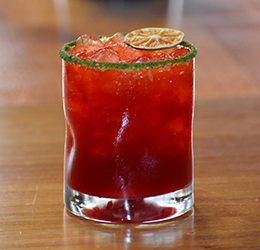 Drink Bar
Feb. 22. Look alive! Mess Hall Market's Drink Bar serves the Red Queen as a bold twist to the traditional margarita. Prepared with a tequila-chile mix, this margarita features a deep red color and added spice that gives the margarita a full zesty flavor profile. After the Red Queen, guests can dine at any of the nine food concepts at Mess Hall. 1705 Flight Way, Tustin. messhalltustin.com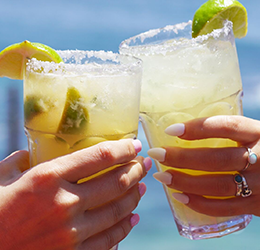 The Rooftop Lounge
Feb. 22. What's better than one margarita on National Margarita Day? Two! Sip on $11 Cadillac margaritas and $9 spicy or skinny margaritas with Silver Patron tequila while basking in the warm sun and enjoying ocean views. Available all day. La Casa del Camino, 1289 S. Coast Hwy., 4th floor, Laguna Beach, 949.497.2446. rooftoplagunabeach.com
ARTS + CULTURE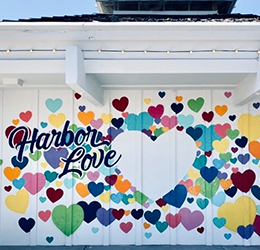 Love Wall Mural
On View. Come see Dana Point Harbor's new interactive mural in the Clock Courtyard. Visitors can participate in Dana Point Harbor's "DPH Love Wall" Instagram contest—ends on February 27—using a snapshot featuring the Love Wall with #DPHLoveWall. On February 28, one winner is chosen at random and awarded a staycation package: a two-night stay at Dana Point Marina Inn, a sunset whale-watching cruise with Dana Wharf Sportfishing & Whale Watching and dinner for two at the Harbor Grill. 34571 Golden Lantern St., Dana Point. danapointharbor.com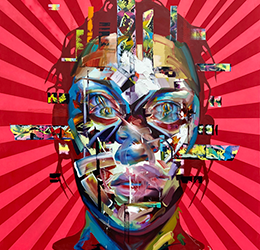 Evening Soirée at Avran Fine Art
Feb. 22. Spend your evening glass of wine in hand while perusing artwork by Justin Bower at Avran Fine Art. Bower's paintings open a dialogue about the destabilizing effect/trauma technology has on the individual that has infected the daily lives of contemporary man. He shows this destabilization through the doubling of features—multiple eyes, spliced noses, melting mouths—and the whiplash motion invoked in his abstract expressionist process. 7-9 p.m. Free. 540 S. Coast Hwy., Suite 106, Laguna Beach, 949.494.0900. avranart.com
Photos: Miranda Lambert courtesy Honda Center. Muck Speakeasy courtesy Muckenthaler Cultural Center. Afro-Latinx Festival courtesy Museum of Latin American Art. Breakfast Republic courtesy Alternative Strategies. Khan Saab courtesy Ajenda PR. Mayor's Table courtesy Lido House. National Margarita Day images: Courtesy Ajenda PR. "Love Wall" mural image courtesy The ACE Agency. "Eternal Emergence" painting by Justin Bower.