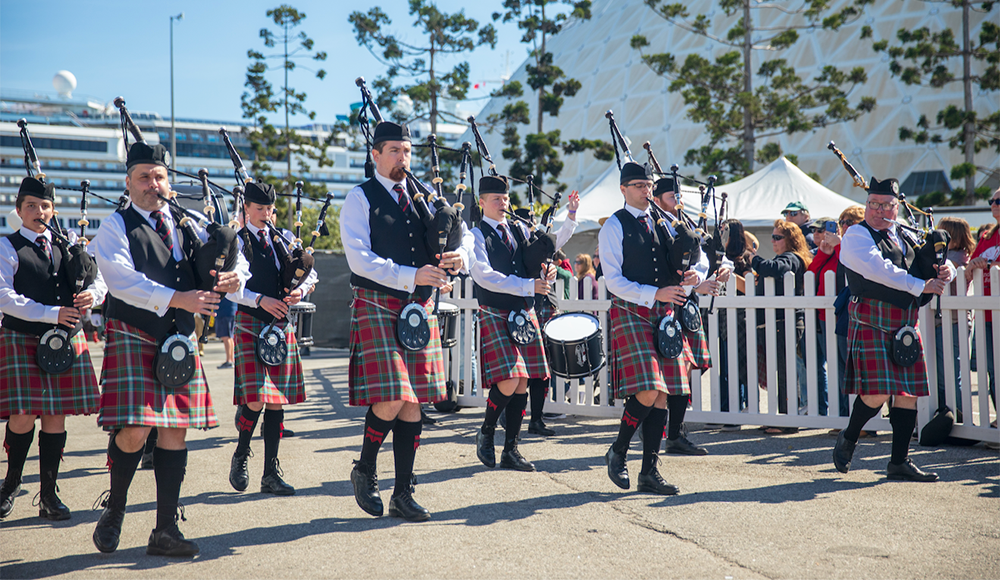 Painting & Vino, Valentine's Day, A Wrinkle in Time and more…. Here are the top Orange County weekend events for February 13-16.
Edited by Whitney Lauren Han.
EVENTS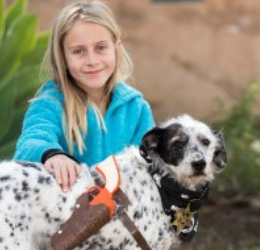 Kid's Pet Parade
Feb. 15. Bring your favorite pets to play and to compete for five different titles at Los Rios Park. A special Judges Choice prize will be awarded and the winner will have the opportunity to be in the Swallows Day Parade. All pets must be leashed, haltered or caged. Bring completed application to the gate. For children ages 5-12. 10 a.m.-1 p.m. $5 entry fee. 31747 Los Rios St., San Juan Capistrano, 949.493.1976. swallowsparade.com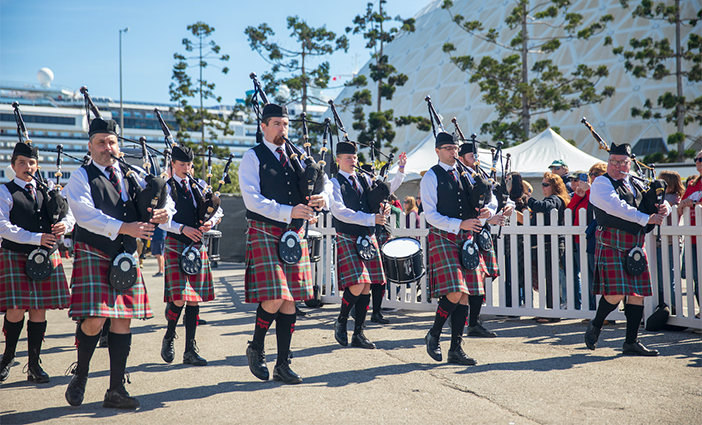 ScotsFestival & International Highland Games XXVII
Feb. 15-16. Celebrate the annual games with professional and amateur competitions in darts, piping, drumming, massed bands, Highland dancing and Highland athletics. Festivities include border collie sheep-herding, firing demonstrations and historic reenactments. Whiskey tasting sessions with aged malt experts are available for adult festival-goers. 9 a.m.-6 p.m. GA: $25 adults, $15 kids ages 4-11; VIP: $45 adults, $35 kids ages 4-11. The Queen Mary, 1126 Queens Hwy., Long Beach, 877.342.0738. queenmary.com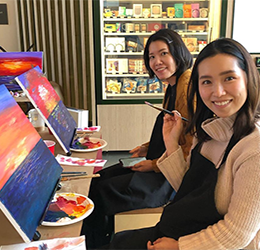 Painting & Vino at Mess Hall Market
Feb. 16. Chef-driven food hall, featuring 10 diverse, eclectic food offerings, has teamed with Painting & Vino the first and third Sunday of each month for a day of painting and sipping. On Sunday, get step-by-step instructions from master artist Alexis Rivera who will cover how to recreate Ocean Treasures. Additional highlights include drink specials from Drink Bar for all participating guests, and a variety of food concepts to choose from. 1-4 p.m. $45 per person; use code MESSHALL20 at checkout for $20 off. 1705 Flight Way Tustin, 855.410.8330. paintingandvino.com
VALENTINE'S DAY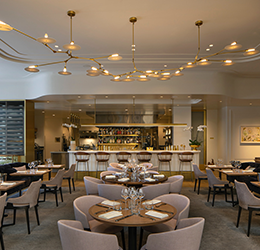 Knife Pleat
Feb. 13-15. Chef Tony Esnault presents a six-course tasting menu featuring mood-boosting ingredients such as oysters, chocolate, champagne, ginger, vanilla and truffles. $155 per guest ($205 including tax & gratuity); ticket sales are final and non-refundable. Optional wine pairings, special Valentine cocktails and other beverages available for purchase. South Coast Plaza, 3333 Bristol St., Suite 3001, Costa Mesa, 714.266.3388. Reservations | knifepleat.com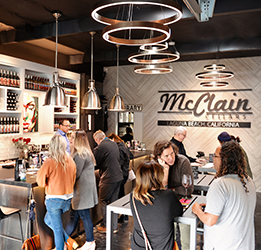 McClain Cellars Wine Tasting Room Lounge
Feb. 13-14. Bring your sweetheart to one of two cheese-and-wine-pairing nights to celebrate this sweet holiday at the McClain Cellars' wine tasting lounge. Enjoy six different wine pairings with a cheese and charcuterie board as romantic music plays in the background. Open 11 a.m.-7 p.m.; click link for tickets. $45+. 849 Laguna Canyon Road, Laguna Beach, 949.590.9980. mcclaincellars.com
Marché Moderne
Feb. 14. Enjoy a delectable three-course La Saint-Valentin prix fixe dinner from acclaimed chef Florent Marneau. Featured dishes include steak egg soigné, smoked roasted duck breast, braised veal cheek and roasted veal filet, and Maine black sea bass. Don't forget pastries from chef Amelia such as Religieuse Fraise Craquelin (pictured) with strawberry mousseline, lemon verbena chantilly and meringue, and a "Tirami-Choux" (tiramisu-meets-puff pastry). $140 per person, additional $50 for wine pairing. 7862 E. Coast Hwy., Newport Beach, 714.434.7900. marchemoderne.net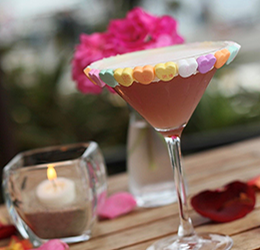 Sapphire Laguna
Feb. 14. The culinary team at Sapphire Laguna is playing Cupid with a special prix fixe dinner menu. Menu highlights include pan-seared Barramundi and shrimp raviolini; rosemary-crusted Colorado rack of lamb; and grilled beef tenderloin and butter-poached lobster. The bar menu featuring craft cocktail specials to get you in the mood, including the Bisou (Makers Mark, Sweet Vermouth, Campari, chocolate bitters and a dark chocolate kiss) and the Ambrosia (Beefeater gin, Chambord, lemon, apple juice and Aquafaba). $71-$95 per guest (excludes taxes, gratuity and beverages). 1200 S. Coast Hwy., Laguna Beach, 949.715.9888. sapphirelaguna.com

FOOD + DRINK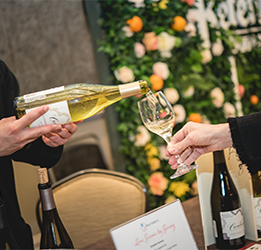 Waymakers Wine Tasting Fundraiser
Feb. 13. Orange County wine lovers and foodies alike, unite in support of at-risk youth during the 10th annual "Love Grows by Giving" fundraiser. This event benefits the nonprofit Waymakers' Huntington Beach Youth Shelter, a "safe haven" for homeless, runaway, abused and at-risk youth. Highlights include wine tastings, beer samplings, live music and food from local fine dining restaurants. 5:30-9:30 p.m. $100. Hyatt Regency Huntington Beach Resort & Spa, Mariner's Ballroom, 21500 Pacific Coast Hwy., Huntington Beach, 949.250.0488. waymakersoc.org
ARTS + CULTURE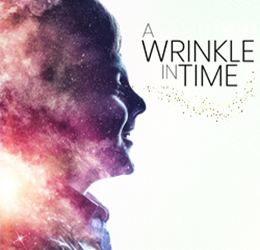 A Wrinkle in Time
Now Showing. Based on the classic book by Madeleine L'Engle, a new theatrical adaptation by John Glore takes viewers on an epic journey through time and space. See website for showtimes. $25-$49. Cripe Stage at the Bette Aitken Theater Arts Center, 5522 E. La Palma Ave., Anaheim, 888.455.4212. chancetheater.com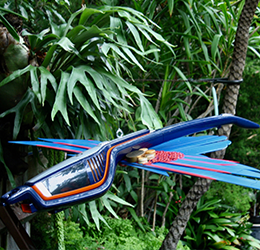 Jungle Junk Critters
On View. This pop-up exhibit will be featured in the Tropical Conservatory through April 30. The eco-friendly installation features Corona del Mar architect and artist Ron Yeo. Open daily from 10:30 a.m.-4 p.m. Free with $5 garden admission. 2647 E. Coast Hwy., Corona del Mar, 949.673.2261. thesherman.org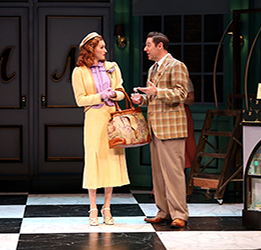 She Loves Me
Through Feb. 22. Romantic, charming and brimming with joy, this musical comedy reminds us that one kind deed can open up a world of possibilities. At Maraczek's Parfumerie, clerks Georg and Amalia are constantly at odds. Outside of work, they're each falling madly in love with an anonymous pen pal, unaware that it is the other. Ages 12+; contains recorded gunshots. See website for showtimes and prices. 655 Town Center Drive, Costa Mesa, 714.708.5555. scr.org
Photos: Kid's Pet Parade courtesy San Juan Capistrano Fiesta Association. ScotsFestival courtesy the Queen Mary. Painting & Vino courtesy Painting & Vino. Knife Pleat, Tom Bonner. McClain Cellars courtesy McClain Cellars. Marché Moderne courtesy FWD PR. Sapphire Laguna courtesy Moxxe PR. Waymakers Wine Tasting Fundraiser courtesy Reveille, Inc. "A Wrinkle in Time" image courtesy Chance Theater. Jungle Junk Critters courtesy Sherman Library & Gardens. "She Loves Me," Jordan Kubat.