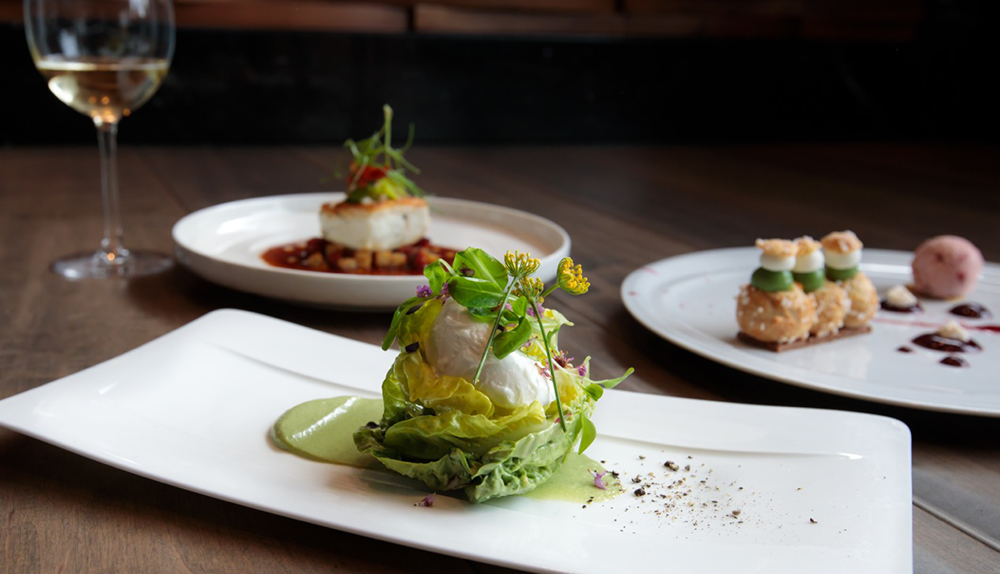 From family-friendly outdoor activities to St. Patrick's Day festivities, check out the top Orange County weekend events for March 15-18.
Edited by Whitney Lauren Han.
EVENTS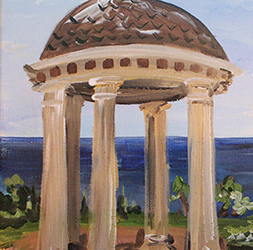 Painting & Prosecco at The Resort at Pelican Hill
Mar. 14. Channel your inner artist with a glass of bubbly in one hand and a paintbrush in the other while creating your own rendition of the Resort's iconic Rotunda on the outdoor event lawn. Taught by local art guru Timree Gold, this approachable step-by-step class is perfect for beginners, painting enthusiasts or anyone looking to spend an afternoon with friends. 5-7 p.m. $85. 22701 Pelican Hill Road S., Newport Coast, 949.467.6800. Tickets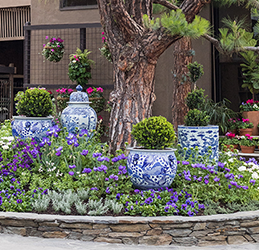 Spring Celebration at Roger's Gardens
Mar. 16-25. Find ideas for your own garden at this spring celebration where you can view inspirational and contemporary "display gardens". Guests can view the combined talents of the floral artists, landscape designers and creative team with daily personalized workshops and educational how-to's. See website for workshop dates. Roger's Gardens, 2301 San Joaquin Hills Road, Corona del Mar, 949.640.5800. rogersgardens.com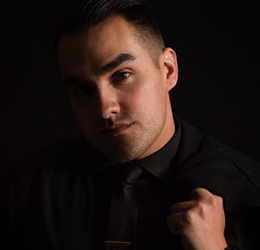 Aqua Nights with DJ Tirade
Mar. 17. Based in L.A., Matt Tyree (a.k.a DJ Tirade) brings his unique creativity and feel-good party vibes to the Aqua Lounge. Tirade is a regular in the Hollywood club scene and a favorite among A-listers and high profile events. Fashion Island Hotel, 690 Newport Center Dr., Newport Beach, 949.760.4920. aqualoungenb.com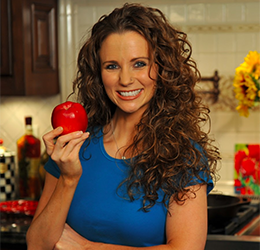 Audrey Dunham at Irvine Improv
Mar. 17. Certified sports nutritionist, plant-based nutritionist, fitness trainer and a former fitness competitor Audrey Dunham presents a new seminar "Plant-Based, Slim Living – SIMPLIFIED." 11 a.m. $32. Irvine Spectrum Center, 527 Spectrum Center Dr., Irvine, 949.854.5455. irvine.improv.com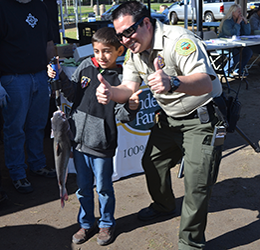 Kids' Fishing Derby at Mile Square Regional Park
Mar. 17. Cheer your kids on as they reel in as many fish as possible during this annual fishing derby at North Lake. Kids have the chance to win prizes for finalists and winners in different age groups. Children must be accompanied by an adult. Registration 7:30-8:30 a.m., event 9 a.m.-noon. Free. Ages 6-15. Mile Square Regional Park, 16801 Euclid St., Fountain Valley, 714.973.6600. ocparks.com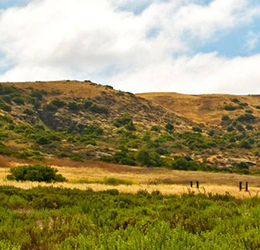 Wilderness Access Day: Bommer Canyon
Mar. 17. Enjoy self-guided hiking and biking access in the southern portion of Irvine's Open Space Preserve. Access includes the single-tracks in Shady Canyon and Bommer Canyon that are usually reserved for guided activities only. This includes the single-tracks in Shady Canyon and Bommer Canyon that are reserved for guided activities only. 8 a.m.-2 p.m. Free. Bommer Canyon, 6400 Shady Canyon Dr., Irvine, 714.508.4764. letsgooutside.org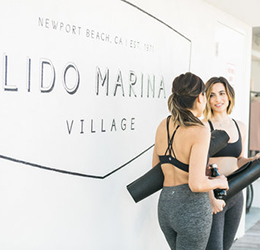 Yoga on the Main Deck
Mar. 17. Stretch out with Curl Fitness for this outdoor yoga class on the main deck at Lido Marina Village. Bring a yoga mat and water bottle to start your weekend off surrounded by breathtaking views as you calm your mind and strengthen your body. 9-10 a.m. Free, RSVP required. Lido Marina Village, 3434 Via Lido, Newport Beach. lidomarinavillage.com
ST. PATRICK'S DAY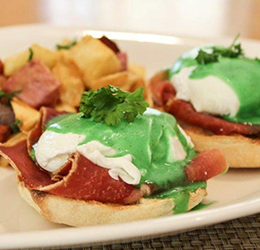 Oak Grill
Mar. 17. Cheers to these St. Patrick's Day specials that are so good, you'll think you've found the end of the rainbow. Oak Grill will serve up Irish specials like green eggs Benedict for breakfast ($17), corned beef and cabbage for dinner ($24) and green beers served all day long ($8 each). Fashion Island Hotel, 690 Newport Center Dr., Newport Beach, 949.760.4920. oakgrillnb.com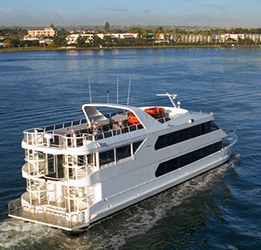 St. Paddy's Day Yacht Party
Mar. 17. Come aboard this St. Paddy's party cruise for a three-hour trip on the sparkling Pacific Ocean. Enjoy one-of-a-kind Irish cocktails, a delectable Irish themed dinner buffet, all while dancing to top 40 tunes and the best Irish dance hits. 21+. Check-in 6:30 p.m., cruise 7-10 p.m. $65. Ambassador Yacht, 2901 W. Coast Hwy., Newport Beach, 714.485.6543. annualyachtparties.com

FOOD + DRINK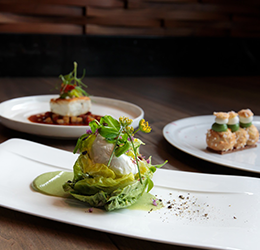 Marché Moderne's Prix-Fixe Special
Now available. Back by popular demand, Marché Moderne reintroduces their three-course prix-fixe dinner with a new spontané menu. The special is Available on Monday nights with a new menu each time. A carafe of wine can also be ordered with the set dinner for $18. 5-10 p.m. $38 per person. 7862 E. Pacific Coast Hwy., Newport Beach, 714.434.7900. marchemoderne.net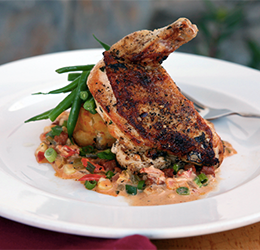 Memphis Cafe Updated Menu & All-New Spring-Inspired Plates
Now available. Savor the comforting flavors of Southern home-style cooking with a spring-inspired twist. The updated dinner menu features Memphis Cafe's signature dishes reimagined, such as the award-winning smoky gumbo and seafood jambalaya, along with new seasonal dishes showcasing the flavors of spring. Spring-inspired menu highlights include boudin balls, fried green tomato and lobster salad, roasted beet poke, blackened rib cap steak and more. See website for hours. Memphis Cafe, 2920 Bristol St., Costa Mesa, 714.432.7685. memphiscafe.com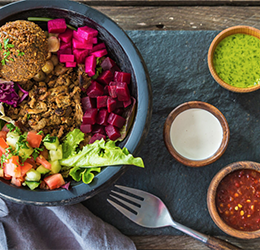 SAJJ Mediterranean's Grand Opening Weekend
Mar. 15-18. Known for the best falafels in the Bay Area by Zagat San Francisco, SAJJ Mediterranean's newest location celebrates its grand opening with a weekend full of excitement, prizes and giveaways. Guests can drop their business card in-store for a chance to win a catered party for 10 people. And those who post a photo of their meal on Instagram with the hashtag #ILOVESAJJ and mention what they love about the Mediterranean eatery in the caption will be entered to win a $100 SAJJ gift card. Open daily 11 a.m.-9 p.m. 22245 El Paseo, Suite A, Rancho Santa Margarita, 949.709.7779. sajjstreeteats.com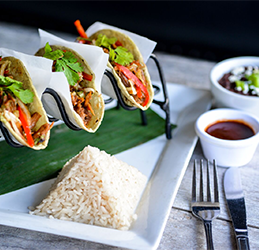 Blackened Tacos and Salsas Cooking Demo
Mar. 18, 24. Learn how to make chef Ivan Calderon's award-winning blackened tacos and housemade salsas at one of two cooking demo classes. During the chef's interactive demonstration, enjoy complimentary appetizers and margaritas. $50/pp at both locations. Newport Beach (March 18) 3:30-5:30 p.m. 2632 San Miguel Dr., Newport Beach, 949.720.0980; Irvine (March 24): 1-3 p.m. 13792 Jamboree Rd., Irvine, 714.505.6080. tacorosa.com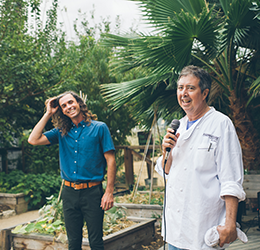 Farmhouse Local Artisan Dinner
Upcoming | Mar. 19. Enjoy unforgettable food and great company under the stars to support The Ecology Center. Join "Chef of the Year," Rich Mead of Farmhouse and founder of The Ecology Center Evan Marks for an exclusive multi-course dinner and beverage pairing, while meeting with local food and drink artisans who made this dinner possible. 6 p.m. $150. Farmhouse at Roger's Gardens, 2301 San Joaquin Hills Road, Corona del Mar, 949.640.1415. rogersgardens.com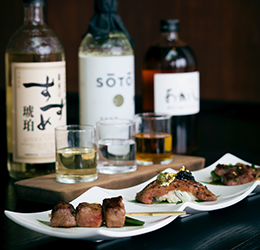 Wagyu Week at Sushi Roku
Upcoming | Mar. 19-25. Savor three appetizers with three distinct Japanese spirits during Sushi Roku's Wagyu Week. The tasting menu features intensely marbled Bungo beef, considered the highest-quality Japanese grade beef, from the Oita prefecture. General manager and sake sommelier Eiji Mori has paired a skewer with a light shochu aged in white-oak bourbon barrels, sushi with Soto sake and steak with Akashi whisky. $85 plus tax and gratuity; dishes also offered a la carte in full-sized portions. Fashion Island, 327 Newport Center Dr., Newport Beach, 949.706.3622. innovativedining.com
ARTS + CULTURE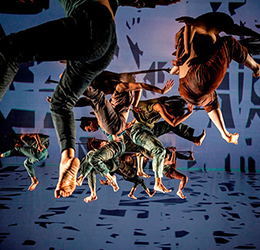 Cloud Gate Dance Theatre of Taiwan: 'Formosa'
Mar. 16-18. For their West Coast premiere, this dance group will thrill the audience with a performance celebrating Asian culture and aesthetics with its inventive blend of Qigong, martial arts, modern dance and ballet. F-Sa 7:30 p.m., Su 1 p.m. $29+. Segerstrom Hall, 600 Town Center Dr., Costa Mesa, 949.467.6800. scfta.org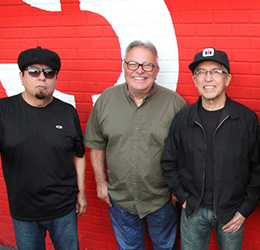 Los Lobos 'Disconnected' with The Teskey Brothers
Mar. 18. Mexican-American band Los Lobos brings a blend of semi-acoustic rock, blues and folk music to Musco Center for the Arts. Heavily influenced by 1960s American soul, The Teskey Brothers will perform as the open act. 4 p.m. $30-$75. Chapman University, One University Dr., Orange, 844.626.8726. muscocenter.org
Wilderness Access Day: Bommer Canyon photo provided by The Ace Agency. Marché Moderne's Prix-Fixe Special photo by Julie Chung. Farmhouse Local Artisan Dinner photo provided by The Ace Agency. Cloud Gate Dance Theatre of Taiwan: 'Formosa' photo by LIU Chen-hsiang.

[et_bloom_inline optin_id=optin_12]