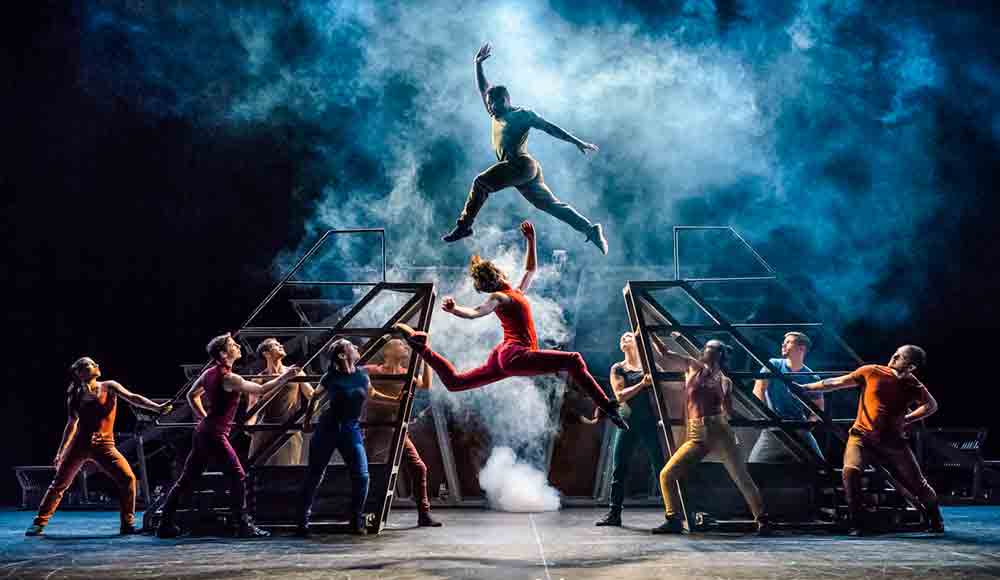 Knott's Scary Farm, Battle of the Tequileros, Diavolo Dance and more…. Here are the top Orange County weekend events for September 19-22.
Edited by Whitney Lauren Han.
EVENTS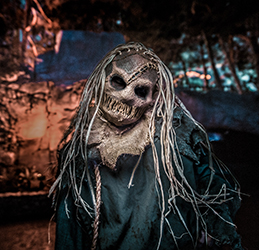 Knott's Scary Farm
Opens Sept. 19. Snoopy's favorite theme park turns sinister on select nights during the Halloween season. This year brings new live shows, mazes and 1,000 monsters lurking throughout the park. Scary Farm opens 7 p.m. Admission: $95. See website for Scary Farm event nights. Knott's Berry Farm, 8039 Beach Blvd., Buena Park, 714.220.5200. knotts.com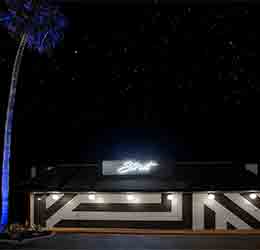 Strut Bar & Club
Opens Sept. 20. Dance the night away at Costa Mesa's newest nightlife destination. Aiming to fill the void of queer spaces in the county, the chic, comfortable and safe space is for all people of all interests. Weekly entertainment schedules include DJs, dancing and a lineup of Southern California's top performers. Bar: open daily from 3 p.m.-2 a.m. Club: F-Sa from 9 p.m.-2 a.m. 719 W. 19th St., Costa Mesa. strutoc.com.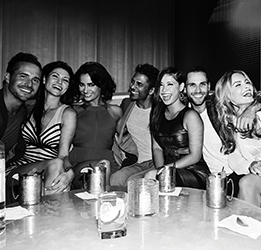 Black Diamond Party
Sept. 20. Dress to dazzle at Aqua Lounge's swanky evening event. Music is by DJ Halo. A pre-party features House of Carbonadi Black Diamond Vodka martinis for purchase, and food stations including cheese, charcuterie and passed ahi tuna cones as well as s'more shooters and assorted macarons. The Diamond Jewelry station presented by Rosalina Lydster and Kimber Frankel features jewelry for trying on and purchasing. The booth special is two bottles of Black Diamond Vodka for $500. Aqua patio pre-party 7 p.m., Aqua Lounge 9 p.m.-1 a.m. $10 per person. Fashion Island Hotel, 690 Newport Center Drive, Newport Beach, 949.760.4920. fashionislandhotel.com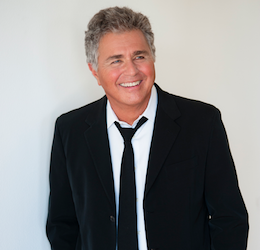 Romance of the Mission Benefit Gala
Sept. 20. The Mission Preservation Foundation presents a gala dinner hosted by the Ritz-Carlton and a concert by Grammy Award-winning vocalist Steve Tyrell in the ruins of the Great Stone Church. The event benefits the historic Mission San Juan Capistrano. Reception 6 p.m. Concert 7 p.m. with candlelight dinner to follow. $400. 26801 Ortega Hwy., San Juan Capistrano, 949.234.1323. missionsjc.com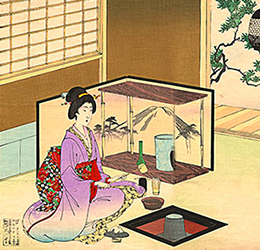 Japanese Tea Ceremony
Sept. 21. As part of the I Am an American exhibition art and education series, Muzeo Museum and Cultural Center presents the exclusive traditional Japanese tea ceremony called Chanoyu. Guests participate in an actual ceremony and are introduced to the cultural elements that make up this art form. All supplies, materials and tea are provided. 1-3 p.m. $65. 241 S. Anaheim Blvd., Anaheim, 714.765.6450. muzeo.org
Movie on the Bay
Sept. 21. Bring your favorite inflatable and experience a special screening of the 2018 science fiction action film, The Meg. Watch this movie on the open water, floating in the waterfront resort's secluded, waveless bay, or on the sand. The evening's festivities begin with food trucks, games, beach bars and entertainment. 6-10 p.m., showtime at dusk. $15.99 GA, $9.99 kids. Newport Dunes Waterfront Resort, 1131 Back Bay Drive, Newport Beach, 949.729.3863. newportdunes.com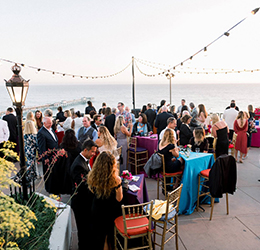 Toast to the Casa
Sept. 21. Sample food, wine, beer, spirits and cigars from nearly 30 local vendors at this annual fundraiser gala, this year themed "The Enchanted Garden." The event supports Casa Romantica's cultural and education programs. Watch, listen and dance to live acts 5:30-10 p.m. $200. Casa Romantica Cultural Center and Gardens, 415 Avenida Granada, San Clemente, 949.498.2139. casaromantica.org
FOOD + DRINK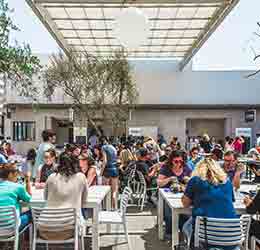 Happy Hour at Trade Food Hall
Now Available. The open-air food hall in Irvine now offers happy hour on weekdays. Items at special prices include waffle pops for $4 and $1 off shakes at Sweet Combforts; hummus and falafel at Gyro King for $1 off; and edamame for $2 off at HiroNori Craft Ramen. Taco deals include two for $4 at Dos Chinos, two for $6 at Portside Fish Co. and fried avocado tacos for $2 at Butterleaf. Rice bowls at Broken Rice are $6.99. Enjoy $6 well drinks and get $1 off all beer and wine at Center Hub. M-F 3-6 p.m. 2222 Michelson Drive, Irvine. tradefoodhall.com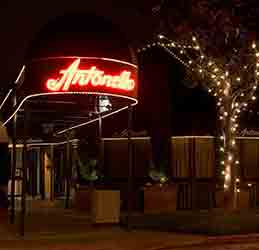 Winemaker Dinner
Sept. 19. Antonello Ristorante's upcoming winemaker dinner features a four-course meal paired with Justin wines and a presentation by winemaker Justin Baldwin. Menu and pricing TBD; call for reservations. 6:30 p.m. 3800 South Plaza Drive, Santa Ana, 714.751.7153. antonello.com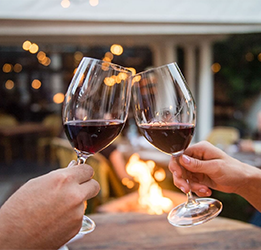 Old World Wine Dinner
Sept. 21. Elevate your evening with a wine dinner at Five Crowns. The end-of-summer celebration in the restaurant's charming backyard setting highlights European varietals paired with a six-course menu of seasonal specials curated by executive chef Alejandra Padilla. 6-9:30 p.m. $145. 3801 E. Coast Hwy., Corona Del Mar, 949.717.4322. lawrysonline.com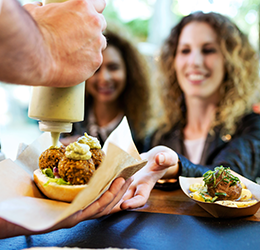 Queen Mary Night Market
Sept. 20. Savor, sip and shop with a breathtaking backdrop at the new Queen Mary Night Market. The end-of-summer outdoor event features food trucks, breweries, dancing, and live entertainment. 5 p.m.-midnight. $7 GA, free for ages under 8, $20 on-site parking. The Queen Mary Events Park, 1126 Queens Hwy., Long Beach, 877.600.4313. queenmary.com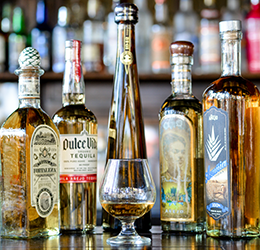 Battle of the Tequileros
Sept. 22. Celebratory event featuring more than 30 tequila and mezcal brands benefits the nonprofit Operation of Hope Worldwide. Highlights include tray-passed tapas-style bites, giveaways and live music performed by the Agave Bros. of Laguna Beach. During the event, cast your votes to determine winners in four categories: Best Tequila, Best Mezcal, Best Cocktail and Best Booth. 21+. 4-8 p.m. $100. Taco Rosa, 2632 San Miguel Drive, Newport Beach, 949.720.0980. Tickets
Mad Dumplings
Through Sept. 30. Check out the Mad Dumplings food truck at Downtown Disney for Fen Yi Wen and Edwin Lee's Asian fusion creations. The menu features both pan- and deep-fried dumplings, loaded waffle fries and rice bowls. One of the current offerings is the cornflake-chicken dumplings featuring deep-fried seasoned chicken with pepper-jack cheese. See website for schedule updates. 4-11 p.m. 1580 Disneyland Drive, Anaheim, 818.583.7137. maddumplings.com
ARTS + CULTURE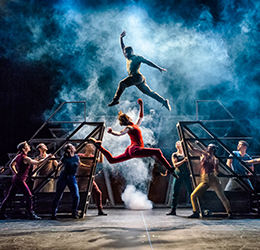 Architecture in Motion
Sept. 21. Los Angeles-based dance company Diavolo weaves a cinematic experience of powerful images and abstract narratives in imaginative works such as Voyage, celebrating the 50th anniversary of the first moon landing. The engagement also features the Orange County edition of Diavolo's National Veteran's Project. 7:30 p.m. $38-$68. Musco Center for the Arts, Chapman University, 415 N. Glassell, Orange, 844.626.8726. muscocenter.org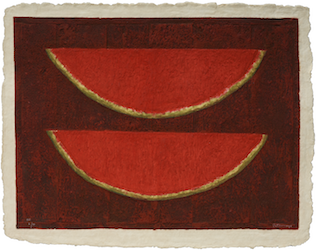 Dimensions of Form: Tamayo and Mixografia
Opens Sept. 21. Fifty prints by modern master Rufino Tamayo, on loan from the Mixografia gallery in Los Angeles, depict silhouetted figures, celestial bodies and the serpent-god Quetzalcoatl. Tu-Su 10 a.m.-4 p.m. $13-$15 adults, $10-$12 students and seniors 62+, free for ages under 12. Bowers Museum, 2002 N. Main St., Santa Ana, 714.567.3600. bowers.org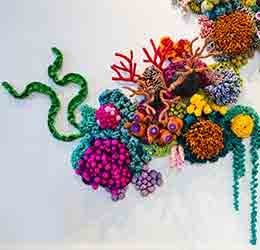 New Season at OCMAExpands-Santa Ana
Sept. 21. Orange County Museum of Art presents its third season at OCMAExpands-Santa Ana. The opening reception introduces six exhibitions that consider the complexities of our relationship to the natural world. Meet the artists and learn directly from them about the artworks on view. Enjoy coffee from the Lost Bean pop-up in the lobby. 11 a.m.-6 p.m. Free. South Coast Plaza Village, 1661 W. Sunflower Ave., Santa Ana, 714.780.2130. ocmaexpand.org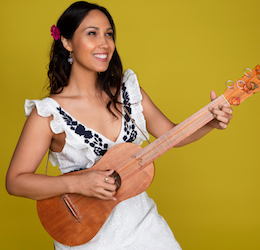 Sonia De Los Santos
Sept. 21-22. Acclaimed children's music artist Sonia De Los Santos opens the Segerstrom Center for the Arts' family series. Born in Monterrey, Mexico, and described as "one of the Latin children's music artists you should know" by Billboard, De Los Santos performs in both English and Spanish with messages of joyful community, music-making and cultural bridge-building that inspire children and grown-ups of all backgrounds. Sa 10 a.m. and 1 p.m., Su 1 p.m. and 3 p.m. $20+. Samueli Theater, 600 Town Center Drive, Costa Mesa, 714.556.2787. scfta.org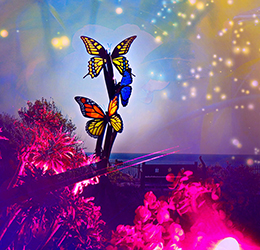 Casa Lumina
Opens Sept. 22. Casa Romantica Cultural Center and Gardens unveils its first-ever illuminated garden walk. Through Oct. 3, the Native Bowl garden utilizes outdoor projection technology featuring thousands of animated, multicolored twinkling lights to create an immersive physical experience. Su-Th 7-9 p.m. $7 GA entry, $5 member admission, $5 additional per glass of wine. 415 Avenida Granada, San Clemente, casaromantica.org
Photos: Knott's courtesy Knott's Berry Farm. Strut, Newport Dunes and Five Crowns courtesy the ACE Agency. Black Diamond Party courtesy Fashion Island Hotel. Casa courtesy Casa Romantica Cultural Center and Gardens. Trade courtesy Trade Food Hall. Antonello Ristorante courtesy Frank Groff Inc. Night Market courtesy the Queen Mary. Battle of the Tequileros courtesy Outshine PR. Mad Dumplings courtesy Mad Dumplings. Architecture in Motion courtesy Musco Center for the Arts. Rufino Tamayo, "Sandias," 1980 © 2019 Tamayo Heirs / Mexico / Licensed by VAGA at Artists Rights Society (ARS), NY. Coral Island artwork by Mulyana. De Los Santos, Krysta Brayer. Casa Lumina courtesy Casa Romantica Cultural Center and Gardens.