From ocean cruises to lobster tacos, check out the top Orange County weekend events for October 5-8.
Edited by Whitney Lauren Han.
EVENTS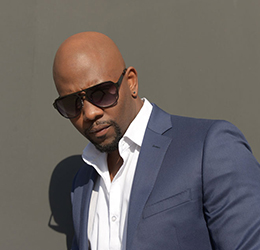 Francois Dean
Oct. 6. Come to The Durban to hear Francois Dean's vocal range and versatility match to limitless keyboard skills and dynamic live music arrangements in the world of Motown, R&B and funk. Dean and his team will deliver a lively mix of crowd favorites and originals. 7 p.m. Mozambique Steakhouse, 1740 S. Coast Hwy, Laguna Beach, 949.715.7777. mozambiqueoc.com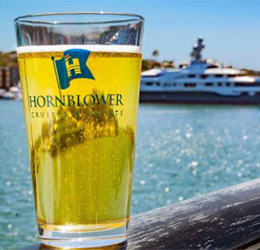 Brews & Brats Oktober Cocktail Cruise
Oct. 6-26. Enjoy German style beers and cuisine as you coast through the harbor. This dynamic Oktoberfest-themed edition dishes up complimentary appetizers while pretzel bites, bratwurst, fries and beer are available for purchase. From cozy inside seating, to outdoor decks open to the evening sky, there's no better midweek break than Newport Beach sunset cruises. W-Th board 5:30 p.m.; cruise 6-8 p.m. $37. 2431 West Coast Highway, Newport Beach, 949.631.2469. hornblower.com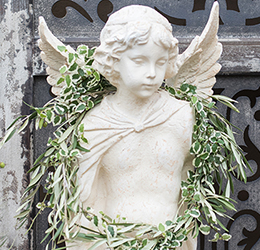 Joyeux Noël
Oct. 6-Dec. 23. Celebrate the diversity and richness of European Christmas traditions. Shop for curated holiday gifts and decor that showcase some of the oldest European craftsmanship. 9 a.m.- 6 p.m. 2301 San Joaquin Hills Rd., Corona del Mar, 949.640.5800. rogersgardens.com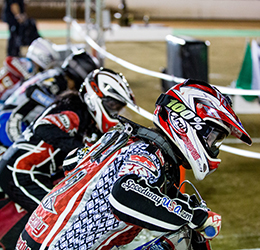 Harley Night Finals/ Sidecar Nationals
Oct. 7. Witness the most exciting and unpredictable live action racing event in the nation. Costa Mesa Speedway has put fans right on top of all the action from the comfort of arena-style grandstand seating since 1969. Suitable for the whole family. 6-10 p.m. See website for ticket information. Racetrack at OC Fairgrounds, 88 Fair Drive, Costa Mesa, 949.492.9933. costamesaspeedway.net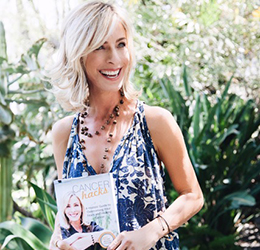 Fall in Love with Health
Oct. 7. Join The Whole Purpose and Hoag for Her Center for Wellness for the first of three events focused on women's health through holistic wellness practices. There will be a guided meditation, break-out sessions, a keynote discussion from SoCal nutritionist Elissa Goodman and more. Registration 9 a.m.; Event 9:30 a.m.-1:30 p.m. $95. Hoag for Her Center for Wellness, 500 Superior Ave. Suite 315, Newport Beach, 714.403.1980. thewholepurpose.com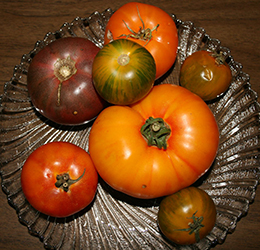 Learn to Grow Winter Tomatoes
Oct. 7. In the heart of a colorful, water-wise garden, families will learn to grow healthy snacks in their own backyards with a local tomato gardening expert. The workshop will offer everything Orange County residents need to take advantage of the upcoming mild winter—the perfect time to harvest juicy, cool-season heirloom tomatoes. 10-11 a.m. Free. Orange County Coastkeeper Garden, 8520 E. Santiago Canyon Rd., Orange. coastkeeper.nationbuilder.com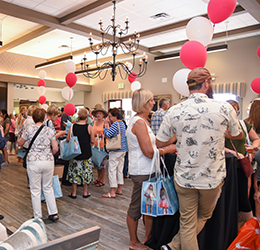 Third Annual Shopping Extravaganza
Oct. 7. Mark your calendars for this shopping extravaganza you won't want to miss in the Outlets at San Clemente. Anticipate exclusive discounts at more than 40 participating stores. The event includes entertainment, gift cards and prizes, catered lunch and VIP wine and cocktail tastings. Registration 10 a.m.-1 p.m.; Lunch 11 a.m.-2 p.m.; VIP tasting noon-4 p.m. Event ends 8 p.m. $35. Outlets at San Clemente, 101 West Avenida Vista Hermosa Suite 190, San Clemente, 949.535.2323. outletsatsanclemente.com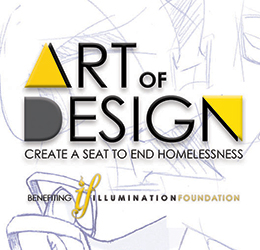 Illumination Foundation's Art of Design 2017
Oct. 7. An exciting evening of live music, silent auctions, drinks and delicious cuisine from acclaimed restaurants. Take home a one-of-kind piece in the main event, featuring a showcase auction of unique, original seats created by OC's top designers. All proceeds from the evening will benefit Illumination Foundation in providing services to the most vulnerable homeless populations in Orange County. 5-9 p.m. $100 pp. Coldwell Banker Atrium, 840 Newport Center Drive, Newport Beach. ifhomeless.org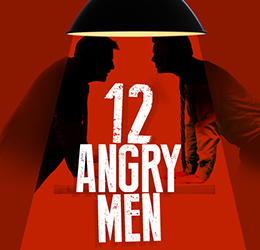 'Twelve Angry Men'
Oct. 8-22. Written by Reginald Rose and directed by Ovation Award-winning director Michael Matthews, Twelve Angry Men will be the Laguna Playhouse's third show in their 97th season. Watch this classic drama in which 12 jurors decide the fate of a young man accused of murder. What will the verdict be? Find out in this suspenseful thriller that pits jurors against one another in a bold examination of the American justice system. See website for showtimes. $45-$80. 606 Laguna Canyon Road, Laguna Beach, 949.497.2787. lagunaplayhouse.com

FOOD + DRINK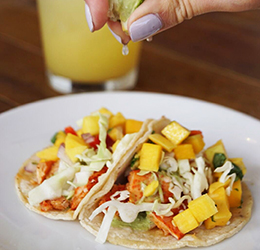 Ways & Means Oyster House
Oct. 4. Created in the tradition of world-class oyster bars around the world, Ways & Means features fresh, sustainably-caught seafood and seasonal dishes. For National Taco Day, the oyster house is offering taco lovers a coastal inspired Lobster Taco that mixes fresh succulent lobster tails with sweet mango,​ ​Serrano cream and​ refreshing cabbage, wrapped in a warm flour tortilla. 21022 Pacific Coast Highway, Huntington Beach, 714.960.4300. wmoysters.com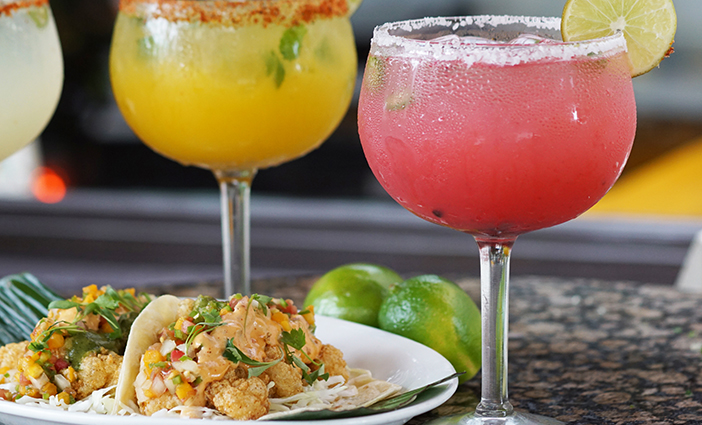 Cha Cha's Latin Kitchen
Oct. 4. Cha Cha's Latin Kitchen is taking National Taco Day to another level with its Latin-inspired Lobster Taco. Guests can enjoy​ maseca dusted crispy lobster tails smothered in a sultry roasted jalapeño crema, chipotle cabbage slaw, heirloom pico de gallo and avocado, wrapped in a grilled flour tortilla. See website for hours. The Market Place in Irvine: 13126 Jamboree Rd., Irvine, 714.408.7819; Brea Downtown: 110 W. Birch St., Brea, 714.255.1040. chachaslatinkitchen.com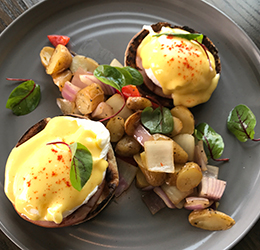 oak Sunday Brunch
Oct. 8. Dine indoors or take a seat on the spacious wrap around outdoor balcony with an ocean view for oak's Sunday Brunch. Enjoy a modern twist on both savory and sweet breakfast favorites courtesy of executive chef Chris Tzorin. There will also be a brunch cocktail menu including Blood Orange Mismosa, Lagunian Coffee, Rose Half Day Spritzers and LOAKL's Bloody Mary. Su 10 a.m.-2 p.m. oak Laguna Beach, 1100 South Coast Hwy, Laguna Beach, 949.940.3010. oak-lagunabeach.com
ARTS + CULTURE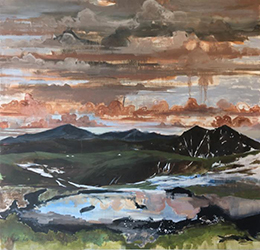 OUTER SPACE: Paintings by Sarah Keliher Walsh Reception
Oct. 5. From her series A Small Spiritual Awakening, painter Sarah Keliher Walsh will be showcasing her landscape art pieces at the saltfineart gallery after spending four weeks in the Highlands of Scotland painting pleinair. 6-9 p.m. 346 North Coast Highway, Laguna Beach, 949.715.5554. saltfineart.net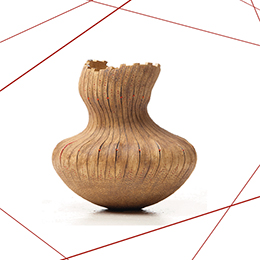 The Dupuis Design Experience
Oct. 7. Interior designer Peggy Dupuis is set to share her collection with the public for the first time ever. The event will feature designers, a pastry chef, drinks, french cuisine, music, exclusive live art performances by French modern artists Natalie Sanzache and Adrien Roubens with special appearance by artist Leah Rodarti and more. 3-7 p.m. $40 week of event; $50 at the door. RSVP online or to info@dupuis-design.com. Dupuis Design, 32 Calle Ameno, San Clemente, 949.547.8872. Tickets
Third Annual Shopping Extravaganza photo credit to Kaitlyn McKay. OUTER SPACE: Paintings by Sarah Keliher Walsh Reception painting by Sarah Keliher Walsh.