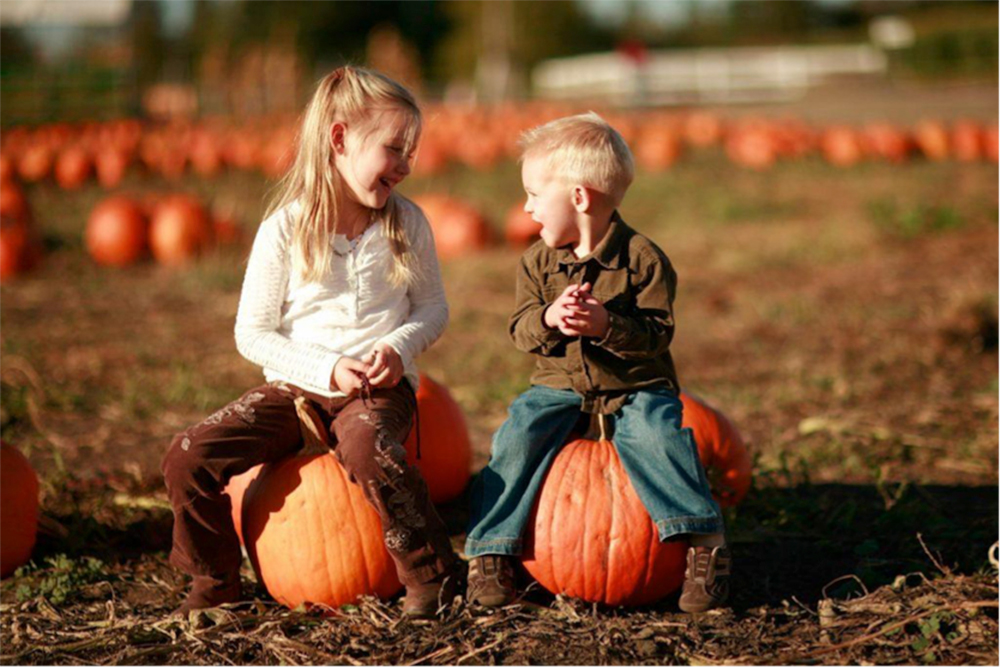 From five-course dinners to pumpkin patches, check out the top Orange County weekend events for October 19-22.
Edited by Whitney Lauren Han.
EVENTS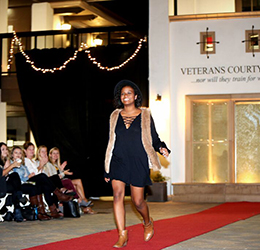 2nd Annual Fair Trade Fashion Show
Oct. 19. Guests are invited to Live2Free's annual fashion show to raise awareness on the role slavery and exploitation play in traditional fashion. Students and community members will gather around the outdoor runway to see the newest clothing lines from fair trade companies including Break Down Walls, Krochet Kids, Citizen and Darling, NoonDay Collection as well as other vendors. There will be a panel, food, drinks, vendors and more. 7 p.m. Free. Scott Courtyard, 55 Fair Drive, Costa Mesa. Register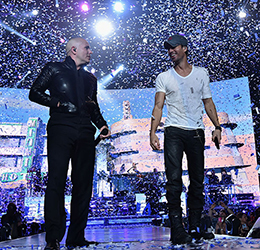 Enrique Iglesias and Pitbull
Oct. 21. One of the hottest tours of the summer will continue well into this fall season with two of the most engaging live performers in music today: multi-platinum selling and multiple Grammy Award-winning superstars Enrique Iglesias and Pitbull. 8 p.m. $60+. Honda Center, 2695 East Katella Ave., Anaheim, 714.704.2400. livenation.com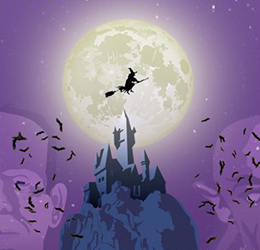 Monster Mash Halloween Music Festival
Oct. 21. Get into the Halloween spirit with an OC arts and music festival. Expect two stages featuring 19 local bands, a costume contest, food and vendor booths and more. Musical performances include Bullets and Octane, Brahms Third Racket, Sapien and more. Costumes encouraged. All ages. Noon-10 p.m. $15 presale, $25 GA. Garden Grove Amphitheatre, 12852 Main St, Garden Grove. ocml.us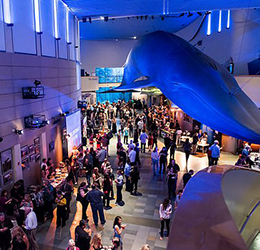 Sea Fare at the Aquarium of the Pacific
Oct. 21. Fall into a festival of flavors at the Aquarium of the Pacific. The most so-fish-ticated event of the year features an open bar, tastes from over 20 local restaurants and breweries, a live and silent auction, photo booth fun and a live mermaid. 7-11 p.m. $125. 100 Aquarium Way, Long Beach, 562.590.3100. aquariumofpacific.org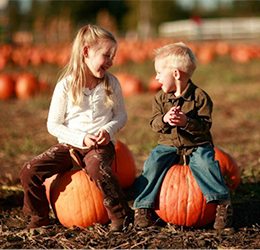 Boots on the Beach Country Pumpkin Patch
Oct. 21-22. Bring the family out for a weekend of festive activities including pumpkin picking at the patch, crafts, inflatables and seasonal treats and drinks. Sa: Pumpkin patch 11 a.m.-6 p.m., concert 6-9 p.m.; Su: Pumpkin patch and classic car show 11 a.m.-5 p.m. Free. Parking $10. Newport Dunes Waterfront Resort, 1131 Back Bay Drive, Newport Beach, 949.729.3863. newportdunes.com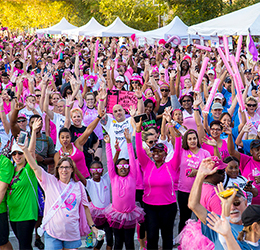 Making Strides Against Breast Cancer
Oct. 22. Come together with survivors, caregivers and other individuals passionate about saving lives from breast cancer. Making Strides Against Breast Cancer will walk to unite communities behind the American Cancer Society's efforts to save lives from breast cancer. There will be entertainment after the walk. See website for walk route and more information. Registration 7 a.m., walk 8 a.m. 600 Town Center Dr., Costa Mesa, 949.221.1111. acsevents.org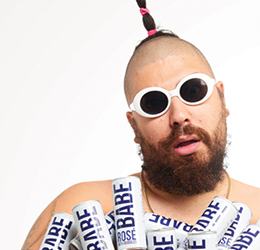 Mini Pink Party
Oct. 22. Come celebrate with internet sensation, The Fat Jewish, on his new White Girl Wines champagne collection. There will be music from DJ DIG DUG, drinks and more. Guests should wear pink. 10 a.m.-9 p.m. Free. For VIP, large parties or cabanas, email ali@prjktgroup.com. SeaLegs at the Beach, 17851 Pacific Coast Hwy. #24, Huntington Beach. sealegsatthebeach.com
FOOD + DRINK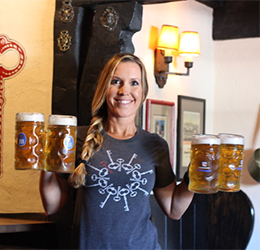 6th Annual Porktoberfest with Firestone Walker
Oct. 18. Join Five Crowns Restaurant for the 6th year of celebrating swine and brews with Firestone Walker cofounder, David Walker. Dinner highlights include a five-course dinner menu, with each course paired with delicious and rare beers from Firestone Walker Brewing Company. 7-10 p.m. $115. 3801 East Coast Hwy, Corona Del Mar, 949.717.4322. Tickets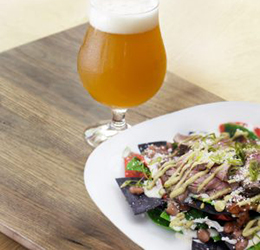 Bootlegger's Five-Course Oktoberfest Beer Dinner
Oct. 19. Oak Grill is brewing up a five-course meal and craft beer pairing for this year's Oktoberfest merriment. Courses for the night include Mexican Shrimp Toast, Lime-Cured Scallops, Duck Confit Tacos, Venison Rib Chops and Flan de Queso. 6-10 p.m. Dinner 7 p.m. $60. Reservations encouraged. 690 Newport Center Drive, Newport Beach, 949.760.4920. newportbeach.com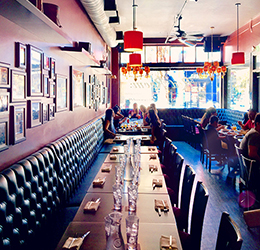 Pork and Pinot Dinner
Oct. 19. Indulge in an evening with Chapter One for their pork-centric dinner with wine pairings. Featured items include Pork Jowl Bacon, Porchetta Agnolotti, Bacon-Wrapped Pork Tenderloin and Pear Pie. 7 p.m. $55/pp. Chapter One, 227 N Broadway Santa Ana, 714.352.2225. chapteronetml.com
Taste of Laguna
Oct. 19. The Laguna Beach Chamber of Commerce spices things up at its signature event, which features tasty bites from 40 of the area's best restaurants, food artisans and wineries. Chefs and mixology masters will serve up delicious culinary creations, samples of exceptional wines and craft beer. 21+. 5:30-9 p.m., 4:30 p.m. VIP reception. $70 GA, $90 VIP. To register, go to the website or call 949.494.1018. Festival of Arts, 650 Laguna Canyon Rd., Laguna Beach. lagunabeachchamber.org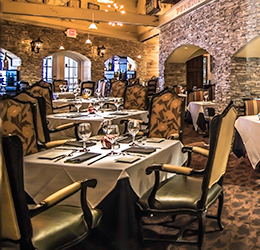 Cooking Class with Antonio Cagnolo
Oct. 20. Enjoy a wonderful evening at Antonello Ristorante with owner Antonio Cagnolo and his wife Fiorella as they demonstrate how to make some of the restaurant's most popular dishes. The evening will consist of a delicious four-course meal featuring select menu items. 6:30 p.m. See website for pricing. 3800 South Plaza Drive, Santa Ana, 714.751.7153. antonello.com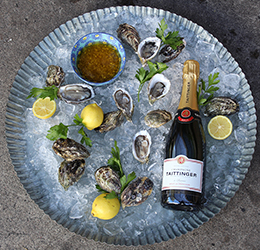 CUCINA enoteca World Champagne Day
Oct. 20-22. In a toast to all things bubbly, the CUCINAs will be offering the famed Taittinger Brut La Francaise, bottles of Cramant Blanc de Blancs and Jean Milan Blanc de Blancs to sip with your meal. There will also be Kumiai Oysters pairing specials for the duration of the event. CUCINA enoteca Irvine, 532 Spectrum Center Dr.; CUCINA enoteca Newport Beach, 951 Newport Center Dr. urbankitchengroup.com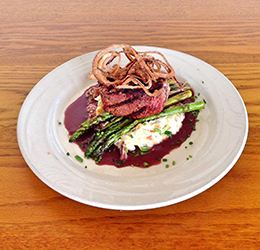 1972 Menu at Wind & Sea Restaurant
Oct. 22-25. To commemorate its 45th anniversary, the Wind & Sea restaurant will roll back prices on a limited menu, offering popular items from the original 1972 menu at original prices. Original items include top sirloin steak for $4.95 and shrimp teriyaki for $3.95. See website for hours. Dana Point Harbor, 34699 Golden Lantern, Dana Point, 949.496.6500. windandsearestaurants.com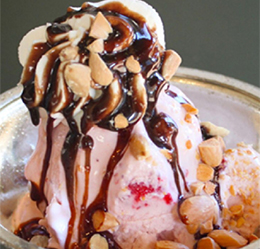 J. Lohr Wines + Five Crowns For a Good Cause
Through Oct. 31. Five Crowns and J. Lohr Wines are partnering to benefit the National Breast Cancer Foundation. Enjoy an exclusive Pink C.C. Brown's Hot Fudge Sundae or J. Lohr's wines (Carol's Vineyard Cabernet Sauvignon and Carol's Vineyard Sauvignon Blanc). Net proceeds will benefit the National Breast Cancer Foundation. For reservations, call 949.760.0331. Five Crowns, 3801 East Coast Hwy, Corona Del Mar. lawrysalacart.com

ARTS + CULTURE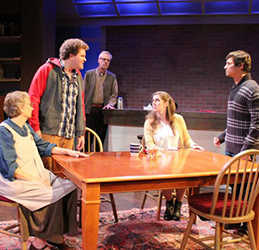 Chance Theater's 'TRIBES'
Oct. 20-22. Watch the award-winning play about a boy named Billy who was born deaf into a hearing family. It's not until he meets Sylvia, a young woman on the brink of deafness, that he finally understands what it means to be understood. Th 7:30 p.m. (ASL-interpreted performance); F-Sa 8 p.m.; Su 3 p.m. See website for prices. Bette Aitken theater arts Center, 5522 E. La Palma Ave., Anaheim, 888.455.4212. chancetheater.com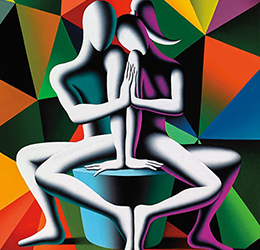 Mark Kostabi—In Person Art Reception
Oct. 21. Discover the daring artistry of contemporary master Mark Kostabi at this new exhibition. Meet Kostabi at the art reception and snack on fine appetizers sponsored by Divoon Dining and prepared by Chef Gene Gerrard. 6-8 p.m. To RSVP, call 949.959.0134. Martin Lawrence Galleries, South Coast Plaza, 3333 Bear Street, Costa Mesa. martinlawrence.com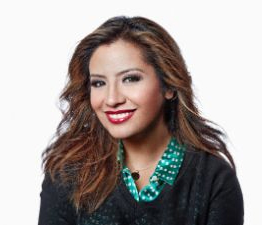 Cristela Alonzo
Oct. 22. As the the first Latina to create, produce and star in her own network sitcom, stand-up comedian Cristela Alonzo will take the stage at the Irvine Improv. To add to her growing list of accomplishments, Alonzo's stand-up special, Lower Classy is now on Netflix. 21+. 8 p.m. $20. Irvine Improv, 527 Spectrum Center Dr., Irvine, 949.854.5455. irvine.improv.com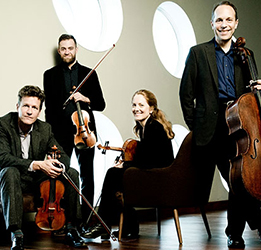 St. Lawrence String Quartet
Oct. 22. The St. Lawrence String Quartet will perform works by Haydn and Brahms. Members of the quartet include Geoff Nuttall and Owen Dalby, violin; Lesley Robertson, viola and Christopher Costanza, cello. Pianist and composer Stephen Prutsman will be joining the quartet for the evening's performance. 8 p.m. $29+. Samueli Theater at Segerstrom Center for the Arts, 600 Town Center Dr., Costa Mesa, 714.556.2787. scfta.org
2nd Annual Fair Trade Fashion Show photo courtesy of April Conn. Enrique Iglesias and Pitbull photo by Theo Wargo. Chance Theater's 'TRIBES' photo by Doug Catiller, True Image Studio. Mark Kostabi—In Person Art Reception painting by Mark Kostabi. St. Lawrence String Quartet photo by Marco Borggreve.

[et_bloom_inline optin_id=optin_12]