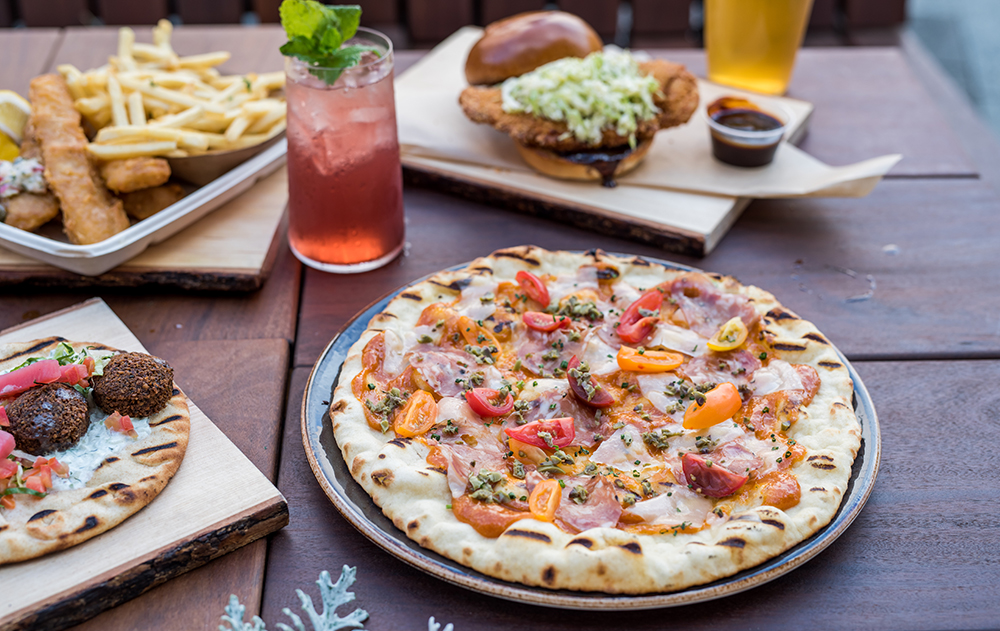 From Halloween costume contests to autumn-themed dinners, check out the top Orange County weekend events for October 26-29.
Edited by Whitney Lauren Han.
EVENTS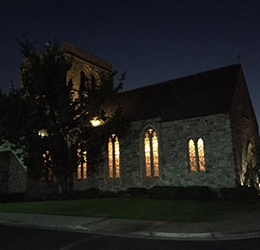 Fairhaven Cemetery Flashlight Tour
Oct. 26. Bring your flashlights and experience one of Southern California's most historic and beautiful memorial parks in the dark. Hear stories about the famous people buried at Fairhaven and learn about the signature architectural features plus a few cemetery facts will be shared. All ages welcome. 6 p.m. Free. Fairhaven Memorial Park and Mortuary, 1702 Fairhaven Ave., Santa Ana, 714.633.1442. facebook.com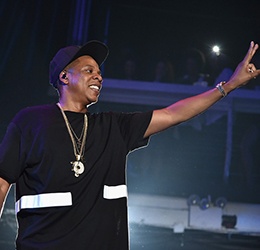 Jay-Z – 4:44 Tour
Oct. 27. With 17 Grammy Awards and more than 50 million albums sold worldwide, Jay-Z is known as one of the greatest rappers of all time. As his fame grows, his stage productions have become even more elaborate, and his live shows are spectacles not to be missed. Vic Mensa will open for Jay-Z. 8 p.m. $40+. Honda Center, 2695 East Katella Ave., Anaheim, 714.704.2400. livenation.com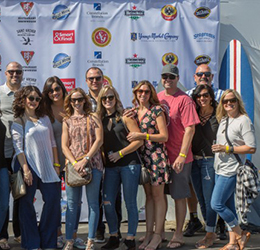 Beach, Brews and BBQ
Oct. 28. Beach, Brews and BBQ—benefiting the Cystic Fibrosis Foundation, Orange County Chapter—is by far the tastiest charity event of the season, featuring unlimited samples of handcrafted beers, the best BBQ in town, live entertainment and auctions to win amazing prizes. 2-6 p.m. $50 GA; $65 VIP; $10 parking. Newport Dunes Waterfront Resort, 1131 Back Bay Dr., Newport Beach, 714.938.1393. beachbrewsbbq17.org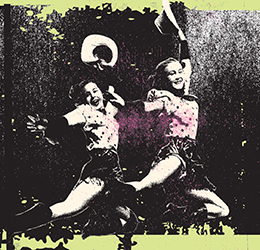 Punk 'N Brew Craft Beer & Music Festival
Oct. 28. Attendees will enjoy unlimited tastings to over 100 craft beers, including some of the West Coast's best and local favorites. The show will feature performances from co-headliners NOFX and Bad Religion, along with Me First And The Gimme Gimmes, Goldfinger and more. 21+. VIP early entry tastings noon-4 p.m.; GA tasting 1-4 p.m. $69 GA; $75 Early Entry; $99 VIP. SeaLegs Live at Bolsa Chica State Beach, 17851 P​acific Coast Highway, Huntington Beach. punkindrublicfest.com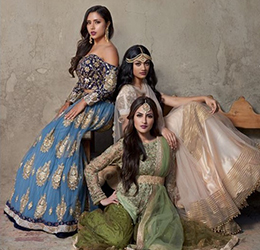 The 11th Wedding Show for the Modern Bride
Oct. 29. This luxury, ethnic wedding show introduces highly reputable, quality driven and creative thinking wedding designers and professionals. Brides and grooms will be inspired by extravagant couture wedding designs during the fashion showcase and can meet many of the vendors firsthand. 4-8 p.m. $15-$25. Island Hotel Newport Beach, 690 Newport Center Drive, Newport Beach, 562.366.3649. eventbrite.com
HALLOWEEN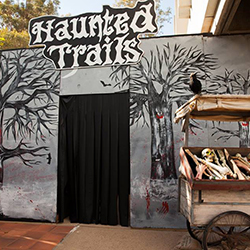 17th Annual Haunted Trails
Oct. 26-28. Guests will be escorted in groups through a series of mazes and tents themed as Freak Show, Fortune Teller, Spider Maze and Clown Alley. Other spooky haunts include frightful music, black lights, fog machines, strobe lights and clowns popping out along the trail. Ages 8+. 6:30-8:30 p.m. $13 pre-sale, $15 GA. Crown Valley Park, 29751 Crown Valley Parkway, Laguna Niguel, 949.425.5100. lnhauntedtrails.com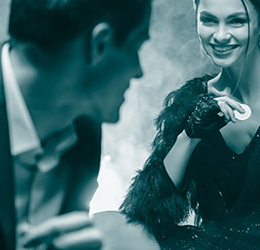 Casino Royale Halloween Bash
Oct. 27. The name's Lounge. Aqua Lounge. And this year's Halloween party will be Casino Royale themed. Costume-lovin' celebrators should don their Vegas or Monte Carlo best and come sip the Lounge's signature drinks such as Aqua Old Fashion and Dutch Mule while its DJ sets the mood for this autumn bash. 9 p.m. $20 GA, $250 VIP booth. Aqua Lounge, 690 Newport Center Drive, Newport Beach, 949.760.4920. Tickets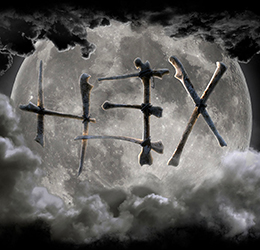 HEX
Oct. 27-28. Featuring heart-pounding live entertainment, interactive mischief, $500 costume contest and devilish delights all wrapped into a wicked décor, you will be leaving HEX with nightmarish visions for the rest of the evening. See website for more details. 21+. 8 p.m.-2 a.m. $1,200 VIP; $65 GA. Event location: E Sports Arena, 120 W. 5th Street, Santa Ana. Parking location: 300 W. 5th Street, Santa Ana. sinisterpointe.com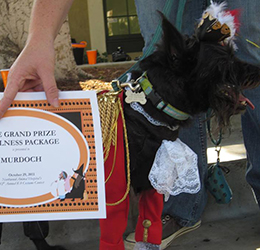 18th Annual Halloween Costume Contest
Oct. 28. Bring your pup to Northwood Animal Hospital for an evening of music, light refreshments, contests, games, prizes, giveaways and more. Meet other amazing dog lovers and hang out with the Northwood Animal Hospital family. 3-5 p.m. Free. Northwood Animal Hospital, 13925 Yale Ave Suite 115, Irvine, 949.559.1992. northwoodanimal.com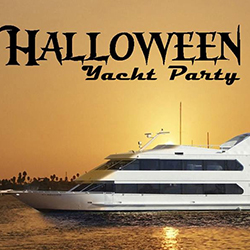 Halloween Yacht Party
Oct. 28. Get your costume and come aboard this decked out Halloween dinner party cruise to take a four-hour trip on the beautiful Ambassador Yacht in Newport Harbor. A buffet dinner will be served, a DJ spinning Top 40 hits and a full bar will keep the drinks flowing. $500 cash prize will be awarded to the best costume. 21+. Doors open 6:30 p.m.; Event 7-11 p.m. $89 GA; $125 reserved banquet table; $175 reserved couch area. 2901 West Coast Hwy, Newport Beach, 714.485.6543. annualyachtparties.com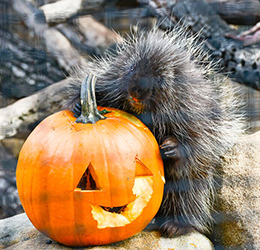 Halloween Zoo-tacular at the OC Zoo
Oct. 28. Families are invited to bring their children to trick-or-treat, explore the zoo during a spooky scavenger hunt and create Halloween and fall-themed crafts. OC Zoo animals will join the fun as they receive treat-filled pumpkins throughout the day, and the first 100 children in costume ages 12 and under will receive a free gift. 10 a.m.-4 p.m. Free with zoo admission of $2/pp, ages 2 and under are free. Parking $5. 1 Irvine Park Road, Orange, 714.973.6847. ocparks.com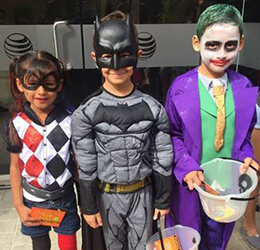 Trick or Treat Pumpkin Dance Party
Oct. 28. Surprise the kids to an afternoon of trick-or-treating, a DJ, games and face painting. For $5, children can pick and paint a pumpkin from the patch. Costumed youngsters ages 12 and under are invited to bring their own Treat bag and stroll the center at participating stores and restaurants. Children who turn in their Trick or Treat passport card, stamped by the various participating shops at Kaleidoscope, will have an opportunity to win a Grand Pumpkin giveaway basket filled with candy and an iPad. 1-3:30 p.m. $5. 27741 Crown Valley Parkway, Mission Viejo, 949.542.4417. gokaleidoscope.com
Outlets at San Clemente Candy Crawl
Oct. 28. Families in the greater Orange County area are invited to an afternoon of Halloween fun and safe trick-or-treating. Costumed participants will collect treats from participating stores, including Rocky Mountain Chocolate Factory, who will be giving away 1,000 caramel apples. Other activities include creepy crawlers, crafts, balloon animals, music, a costume contest and more. 1-4 p.m. Free. Outlets at San Clemente, Oak Tree Court, 101 West Avenida Vista Hermosa, San Clemente, 949.535.2323. outletsatsanclemente.com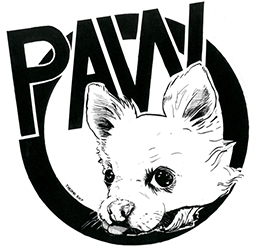 Pet Adoption Weekend and Pet Costume Contest
Oct. 28-29. Whether you're looking to permanently adopt a new best friend or you just want to spend a fun afternoon surrounded by waggy tails, wet noses and unconditional love, find your way to the second annual Pet Adoption Weekend (PAW). Already a proud owner? Enter your furry, feathered or scaly friends into the costume contest at 4 p.m. 1-5 p.m. Free. Harbor Lawn-Mt. Olive Memorial Park, 1625 Gisler Ave., Costa Mesa, 714.540.5554. facebook.com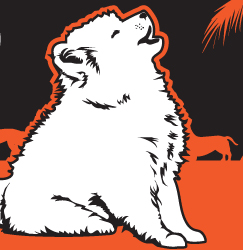 Howl-O-Ween Party
Oct. 29. Bring your furry four-legged friend to 5 Points Plaza and Kahoots Pet Store's Howl-O-Ween Party. There will be BBQ, refreshments, trick-or-treating for dogs, a pet parade, a costume contest, a Halloween-themed photo booth, prizes and more. 11a.m.-2 p.m. Free. 5 Points Plaza, 18593 Main St, Huntington Beach, 858.255.4914. 5pointsplaza.com
FOOD + DRINK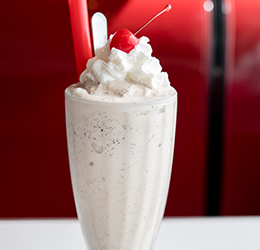 Ruby's Study Break Happy Hour
Ongoing. Shooby Dooby down to Ruby's Study Break Happy Hour for students and teachers. Present a valid student or teacher ID to receive 50 percent off any appetizer and 50 percent off any shake. For those 21+, the special half price offer applies to the beer and wine list as well. Available at all participating locations. M-F 2-5 p.m.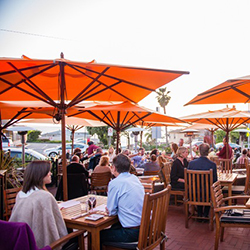 Sapphire Laguna Harvest Dinner
Oct. 25. Chef Azmin Ghahreman is curating a culinary journey at Sapphire Laguna to introduce new seasonal dishes with a five-course family-style Harvest Dinner. Featured dishes include Goosht Koobideth, Garam Masala Dusted Salmon, Hawaiian Style Sweet and Sour Pork and more. 5:30-10:30 p.m. $58. 1200 South Coast Hwy., Laguna Beach, 949.715.9888. sapphirelaguna.com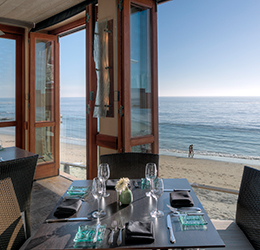 Seaside Wine Dinner Series
Oct. 25. During the wine dinner series, Splashes restaurant offers a special multi-course meal expertly paired with wines by regional vineyards—all set against the backdrop of beautiful ocean views. For this evening, enjoy a five-course dinner and Tour of Tuscany with Master Sommelier and founder of the Orange County-based Neptune School of Wine, Peter Neptune. Reception at 6:30 p.m., dinner 7 p.m. $150. 1555 South Coast Highway, Laguna Beach, 949.376.2754. surfandsandresort.com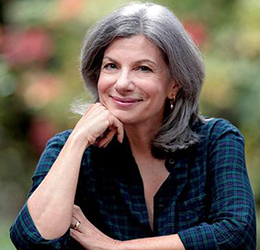 Autumn Festival Dinner with Amelia Saltsman
Oct. 26. Farmhouse owner and executive chef Rich Mead is collaborating with longtime friend, Amelia Saltsman, to host a dinner in celebration of Amelia's newest cookbook, The Seasonal Jewish Kitchen: A Fresh Take on Tradition. The evening's menu will feature inspiring dishes from her cookbook beginning such as Israeli Eggplant Caviar Wrap, Grilled Fish Three Ways, Braised Lamb Shanks and more. Space is limited. 6-9 p.m. $150. Farmhouse at Roger's Gardens, 2301 San Joaquin Hills Road, Corona del Mar, 949.640.1415. farmhouserg.com
Newport Beach Wine & Food Dinner
Oct. 27. Bravo's Top Chef All-Star Winner, wildly successful restaurateur and cookbook author Richard Blais, joins executive chef of The Waterline Newport Beach, Rachel Haggstrom, for a five-course dinner with wine pairings. Featured dishes include Cavatelli Pasta, 72 Hour Short Ribs, Dungeness Crab Cake and more. Ticket includes signed cookbook. 21+. 6-10 p.m. $250/pp. Waterline at the Balboa Bay Resort, 1221 West Coast Hwy, Newport Beach 888.511.FEST. newportwineandfood.com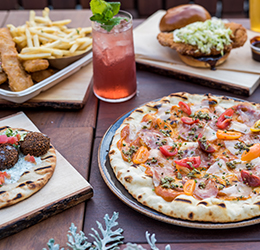 Center 360's Grand Opening
Oct. 28. Experience the newest addition to the Patina Restaurant Group's bicoastal collection of boutique restaurants for breakfast or lunch during performance hours. Executive chef Greg Stillman has crafted a menu with highlights including Sriracha Melt, Favacado Toast, Everything Croissant, Sesame-Togarashi Crusted Ahi Tuna and more. 11 a.m. Segerstrom Center for the Arts, 600 Town Center Drive, Costa Mesa. scfta.org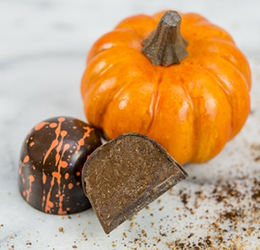 Valenza's Chocolatier's National Chocolate Day Pop Up Shop
Oct. 28. Celebrate National Chocolate Day with Master Chocolatier Amy Jo at an exclusive pop up shop at The Hood Market. Enjoy samples of the holiday collection and festive Pumpkin Spice Bonbons, plus purchase your favorite indulgences. 10 a.m.-2 p.m. The Hood Kitchen Space, 350 Clinton St., Costa Mesa. valenzachocolatier.com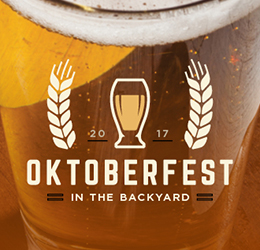 The Backyard Oktoberfest
Oct. 29. Cheers to an afternoon filled with seasonal craft beers from breweries near and far, a sausage eating contest, live music, games and activities for all ages, raffle prizes and most importantly, German-inspired cuisine. Featured breweries include Ballast Point, Stella Artois, Karl Strauss, North Coast, Allagash, Stone and Unibroue. 11 a.m.-4 p.m. $65 VIP; $40 GA; $15 ages five to 12; children under four free. Hotel Irvine, 17900 Jamboree Road, Irvine, 877.614.2137. Tickets
ARTS + CULTURE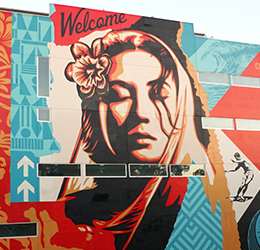 Shepard Fairey's 'Welcome Visitors' Mural
The mural, named "Welcome Visitors," covers nearly 8,000 square feet and is a reflection of Baker Block's commitment to both Costa Mesa's artistic community and surf-skate culture. It is the largest of its kind in Orange County and visible from the 55 freeway and beyond. 125 East Baker St., at the corner of Pullman St.
'Wings of the City'
Oct. 27. The City of Santa Ana, in collaboration with the Consulate of Mexico, will host the Wings of the City outdoor exhibit of nine bronze sculptures by contemporary figurative artist Jorge Marín. The exhibit pays homage to classic Baroque and Renaissance sculptures with surreal twists: men adorned with dream-like wings, wearing bird masks and in stunning acrobatic poses. 5-9 p.m. Free. Plaza Calle Cuatro, 325 E. 4th St., Santa Ana. santa-ana.org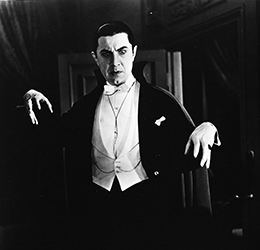 'Dracula' (1931) with Philip Glass and the Kronos Quartet
Oct. 28-29. On Halloween weekend, see the 1931 horror classic Dracula on the big screen accompanied by a live performance. The film's hypnotic instrumental score will be instructed by legendary composer and pianist Philip Glass and the Kronos Quartet. F 7:30 p.m.; Sa 2 p.m. $59+. Renée and Henry Segerstrom Concert Hall, 600 Town Center Drive, Costa Mesa, 714.556.2787. scfta.org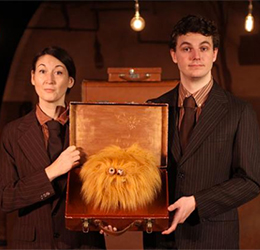 'The Secret Life of Suitcases'
Oct. 28-29. Packed with wit and whimsy, The Secret Life of Suitcases takes Larry and audiences on a wild journey as his routine world gets turned upside down by a fantastical flying suitcase. Join Larry and discover the thrill of adventure and the joy of coming home again. This funny and enchanting puppet show is the first ever co-production between Ailie Cohen Puppet Maker, one of Scotland's leading puppetry companies, and the Unicorn Theatre, the UK's leading theater for young audiences. Sa 1 p.m.; Su 1 p.m. and 3:30 p.m. $20. 615 Town Center Dr., Costa Mesa, 714.556.2121. scfta.org
STYLE + BEAUTY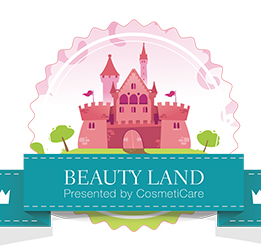 3rd Annual Beauty Land
Oct. 26. The intimate experience will give guests an insider's look into CosmetiCare's signature rooms, where you can learn more about non-invasive beauty treatments through demonstrations of techniques to correct wrinkles, loose and sagging skin, uneven tone and pigmentation, rosacea and more. Complimentary hors d'oeuvres and wine will be served. In addition, exclusive day-of specials and giveaways will be offered on many of CosmetiCare's most popular preventative beauty treatments. 5-8 p.m. Free. RSVP required. To RSVP, call 949.718.6900 or go to the website. 1101 Bayside Drive Suite 200, Newport Beach. cosmeticare.com
Ruby's Study Break Happy Hour photo courtesy of the ACE Agency. Autumn Festival Dinner with Amelia Saltsman photo by Patricia Williams. Center 360's Grand Opening photo by Todd Porter. Shepard Fairey Mural photo provided by Zapwater Communications.

[et_bloom_inline optin_id=optin_12]