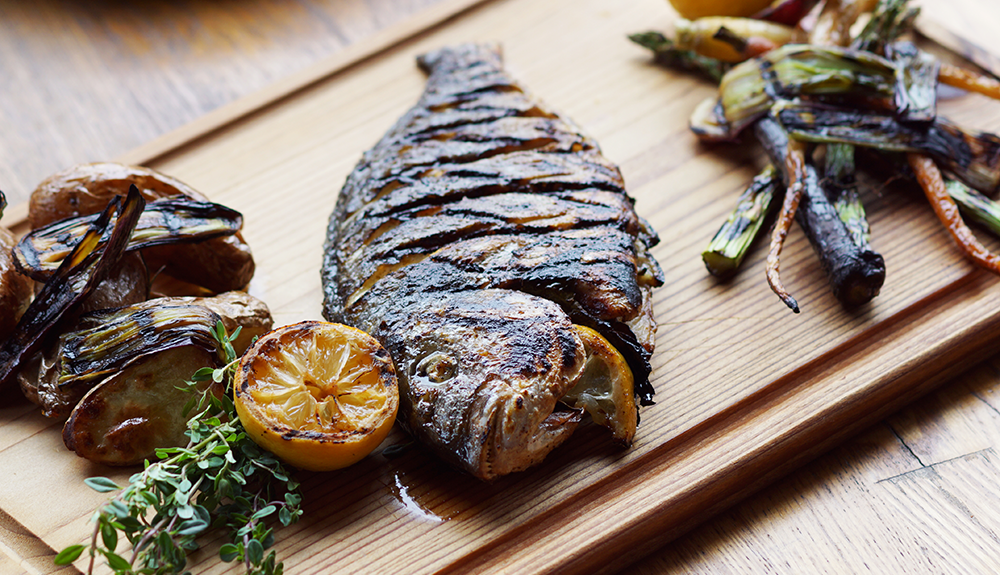 From theatrical performances and an epic country music festival to open-air markets and more, check out the top Orange County weekend events for November 8-11.
Edited by Contributor.
EVENTS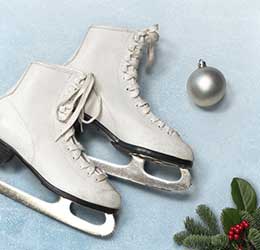 Skate Under the Stars
Now Open. Irvine Spectrum Center is bringing winter to Southern California with their annual opening of the ice rink. Like every year, the rink will be in the Giant Wheel Court for guests to bring their family and friends. Come to Themed Thursdays from 6-8:30 p.m. for entertainment, DJ tunes and prizes. See website for skate schedule and pricing. 670 Spectrum Center Dr., Irvine, 949.748.8280. shopirvinespectrumcenter.com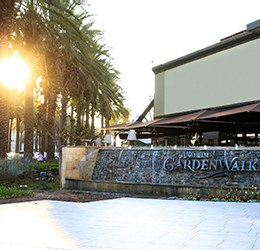 Paws on the Walk
Nov. 8. Bring your pooch to sit on the patio at Fire + Ice Interactive Grill + Bar that offers visitors a unique opportunity to share select happy hours with their best four-legged friends. There will be a special photo opportunity with props for you to hold and an artificial turf "green carpet" for dogs to walk on. 4Life Animal Rescue will be available to answer questions about dog adoption, feeding and care. 4-7 p.m. Anaheim GardenWalk, 400 W. Disney Way, Anaheim, 714.635.7410. anaheimgardenwalk.com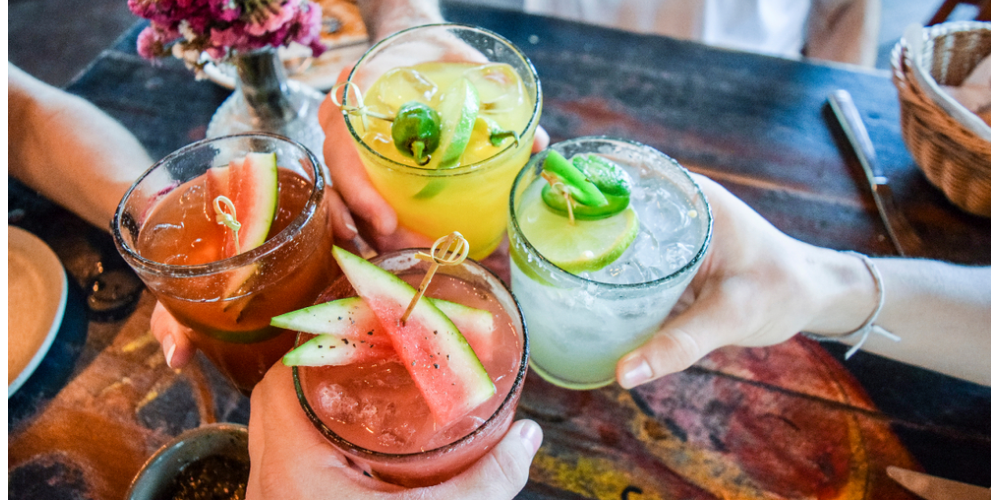 Driftwood Country Music Festival
Nov. 10-11. Swing over for an epic afternoon of country music, craft beers and barbecue at the annual country music fest, featuring artists such as Chase Rice, Big & Rich, Michael Ray, Kristian Mush (of Sugarland), Carly Pearce, Jamestown Revival and more! Also featuring 200+ different craft beer samples from a slew of California breweries, festival-goers will receive a complementary tasting glass to enjoy unlimited samplings from 1-4 p.m. Locally-sourced food trucks and restaurants will be onsite to serve barbecue. VIP entry at noon, 1-9 p.m. $39.50+ GA, $129.50+ VIP. Doheny State Beach, 25300 Harbor Dr., Dana Point. driftwoodfest.com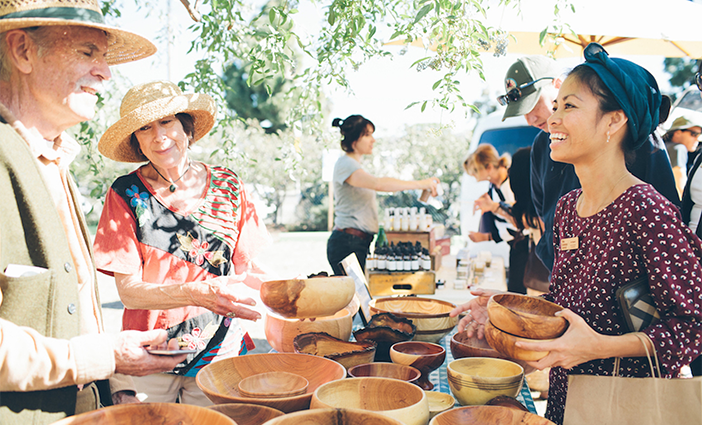 Handmade: A Maker's Market
Nov. 10. For one day only, the non-profit's ecological oasis in San Juan Capistrano will transform into an open-air market and modern village showcasing a variety of handmade goods from some of Southern California's most creative artisans and makers. Most makers accept cash and credit card. 10 a.m.-4 p.m. Free, RSVP required. The Ecology Center, 32701 Alipaz St., San Juan Capistrano, 949.443.4223. theecologycenter.org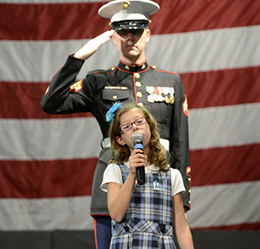 Salute to Veterans
Nov. 10. Presented in collaboration with California labor unions and the Orange County Market Place, the community is invited to donate non-perishable items to help veterans in need. Expect live music by 1980s rock band Flashback Heart Attack and performances by Vanguard University of Southern California and the Pacific Symphony's Brass Quintet. Other highlights include a complimentary hot dog lunch, a job fair, activities for kids and more. 10 a.m.-2 p.m. Free. OC Fair & Event Center, 88 Fair Dr., Costa Mesa, 714.708.1500. ocfair.com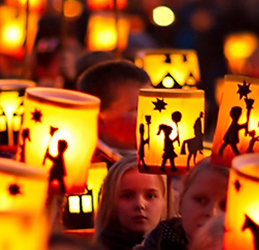 St. Martin's Lantern Fest and Parade
Nov. 11. Kick off the holiday season at Old World German Village for a family festival and parade, featuring authentic German food, performances, wiener dog races, raffle prizes and more. All guests are welcome to participate in the official lantern ceremony (battery-operated lanterns only). See website for more details. Wiener dog races 3 p.m. $2-$3; Lantern Fest 5-8 p.m. Free. 7561 Center Ave., Huntington Beach, 714.895.8020. oldworld.ws

FOOD + DRINK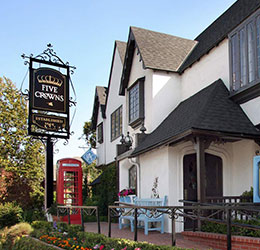 Silver Oak and Twomey Wine Dinner
Nov. 9. Elevate your evening with sips and savory dishes at Five Crowns' highly anticipated wine dinner. The evening's festivities begin with a cocktail reception followed by a five-course dinner prepared by Executive Chef Alejandra Padilla. Each plate will be expertly paired with renowned varietals from Silver Oak and Twomey Cellars. 6-9 p.m. $175 (includes tax and gratuity). Five Crowns, 3801 E. Coast Hwy., Corona del Mar, 949.760.0331. Tickets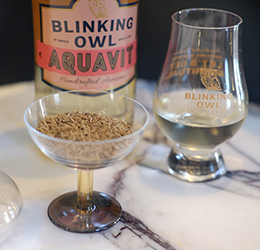 Aquavit Week
Through Nov. 10. Bottoms up for the 7th annual aquavit week in North America and Europe! Several restaurants and bars in SoCal will be offering a featured aquavit (Scandinavian clear spirit) cocktail for the occasion. At Blinking Owl Distillery, you can enjoy their aquavit several ways: neat, chilled or on the rocks, not to mention in a variety of Aquavit cocktails such as the Tiki, Do You Love Me? or try the Long Owland Iced Tea. Other participating bars and restaurants include A&O Kitchen, ARC, The Blind Rabbit, El Mercado, Playground and more. aquavitweek.com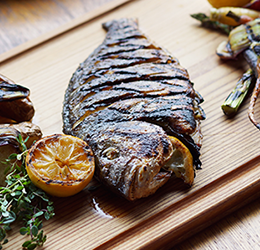 Seafood Sunday at Brunos Italian Kitchen
Nov. 11. Get a taste of the new Seafood Sunday dish this month. The featured dish is a whole pan-roasted Mediterranean branzino served with garlic roasted gold potatoes, sweet peppers, cippolini onions and a Meyer lemon/caper vinaigrette. Recommended to pair this with a seasonal craft cocktail like the Green Virgin (Tanqueray, Green Chartreuse, lemon juice, bitters, housemade rosemary syrup, extra virgin olive oil and egg white). See website for hours. $24. 210 W. Birch St., Brea, 714.257.1000. brunosbrea.com
ARTS + CULTURE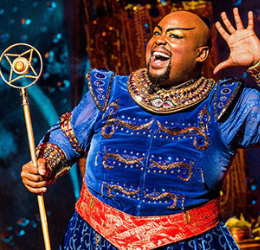 "The Wonderful Music of Oz"
Nov. 9-10. Follow the yellow brick road on a musical journey with the Pacific Symphony, featuring vocalists Kelli Rabke, Law Dunford, Scott Coulter and pianist John Boswell. The orchestra will play selected songs from each of the productions, including some of the beloved classics such as "Somewhere Over the Rainbow" and "Defying Gravity." Doors open 6:45 p.m., show 8 p.m. $45+. Renée and Henry Segerstrom Concert Hall, 600 Town Center, Dr., Costa Mesa, 714.755.5799. scfta.org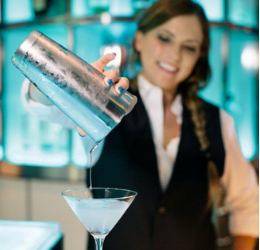 Mikhailovsky Ballet's "Don Quixote"
Nov. 9-11. Inspired by Miguel de Cervantes' tale of romance and chivalry, St. Petersburg's Mikhailovsky Ballet and Orchestra returns with a premiere of the dazzling Don Quixote. This tale is about the knight-errant of la Mancha Don Quixote and his devoted squire Sancho Panza are heroic when it comes to aiding the spirited village maiden Kitri and her charming amour, the besotted barber Basilio. F 7:30 p.m., Sa 2 p.m. and 7:30 p.m., Su 1 p.m. $29+. Segerstrom Hall, 600 Town Center Dr., Costa Mesa, 714.556.2787. scfta.org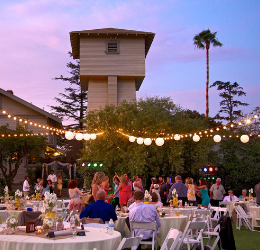 "Legally Blonde"
Nov. 10-18. Based on the book and hit movie of the same name, this award-winning musical packs more than fabulously fun songs and visual delight. Everyone underestimates Elle Woods (herself included), but when she achieves admission to Harvard Law in order to win back her boyfriend, she is surprised to find much more in store for her future. See website for show times and prices. Irvine Barclay Theatre, 4242 Campus Dr., Irvine, 949.854.4646. thebarclay.org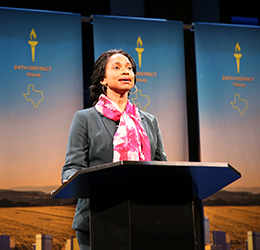 "Kings"
Through Nov. 10. Fresh from New York, this incisive comedic play takes an unflinching look at how things get done in Washington. The story follows new Congresswoman Sydney Millsap, who's determined to drain the swamp, but then she meets whip-smart lobbyist Kate, who gets her clients what they want—whatever they want. See website for show times and prices. South Coast Repertory, 655 Town Center Dr., Costa Mesa, 714.708.5555. scr.org
Brea Improv photo courtesy Brea Improv. Anaheim Gardenwalk photo courtesy Anaheim GardenWalk. Driftwood Country Music Festival photo courtesy of Driftwood Festival. Ecology Center photo courtesy The ACE Agency. Salute to Veteran photo courtesy OC Fair & Event Center. St. Martin's Lantern Fest and Parade photo courtesy Vantage Strategic Marketing. Five Crowns photo courtesy The ACE Agency. Aquavit Week photo courtesy FWD PR. "The Wonderful Music of Oz" and Mikhailovsky Ballet's "Don Quixote" photos courtesy Segerstrom Center for the Arts. "Legally Blonde" photo courtesy Irvine Barclay Theatre. "Kings" photo by Tania Thompson/South Coast Repertory. 
[et_bloom_inline optin_id=optin_12]