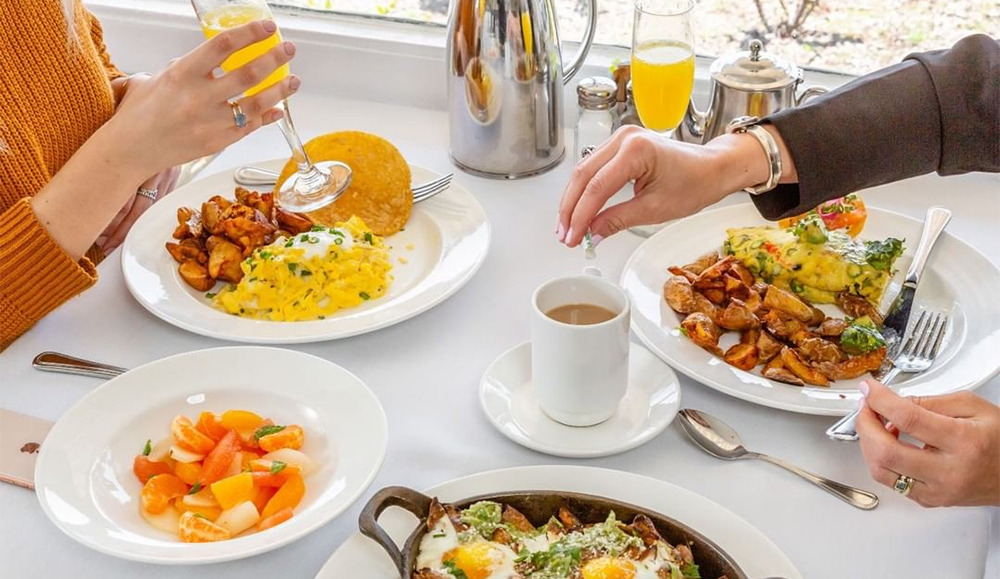 Vans U.S. Open of Surf in Huntington Beach, Vegan Faire at Center Street Promenade and more…. Here are the top Orange County weekend events for July 25-28.
Edited by Whitney Lauren Han.
EVENTS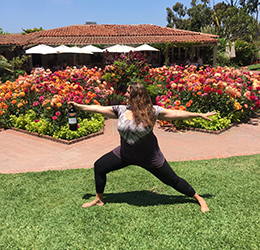 Happy Hour Yoga and Hot Yoga
July 25 and 27. Get grounded and connected at two summer yoga classes amid the beauty of Sherman Library & Gardens. At Thursday's happy hour yoga, experience hatha yoga for all levels, meditate, and then enjoy a glass of wine and wander the gardens. On Sunday, build strength and balance in a humid, sweetly scented environment shared with orchids, bromeliads, koi and turtles. Bring a mat, small towel and water. Happy hour yoga: 6-8 p.m., Hot yoga: 9 a.m. Happy hour yoga: $20 members, $25 non-members; hot yoga: $15 members, $20 non-members. 2647 E. Coast Hwy., Corona del Mar, 949.673.2261. slgardens.org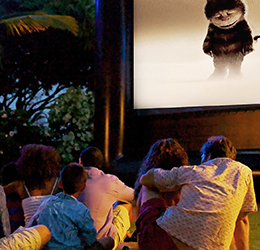 Movie Nights in the Backyard
July 25. Indoor movie theaters are so … winter! Enjoy the blockbuster romantic comedy Crazy Rich Asians on a 20-foot movie screen, and the summer night, outdoors at Hotel Irvine. Feast on grilled burgers, hot dogs, farmers market salads and sides. Staple movie snacks such as ice cream, nachos, popcorn and candies are also available for purchase. You can order up a cocktail or bottle of wine from the fully stocked alfresco bar. Doors open at 6 p.m. Movie begins at dusk. $15 adults, $65 VIP for two, free for children under five. 17900 Jamboree Road, Irvine, 888.230.4452. hotelirvine.com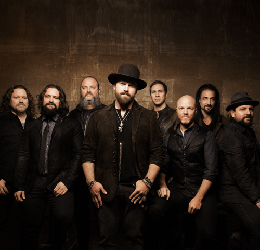 Zac Brown Band
July 25-26. The Grammy Award-winning American country band takes the stage for two nights at the FivePoint Amphitheatre. The special guest is jazz band Trombone Shorty & Orleans Avenue, led by trombonist-trumpeter Trombone Shorty. Doors open 7 p.m. See website for prices. 14800 Chinon, Irvine, 949.988.6800. fivepointamphitheatre.com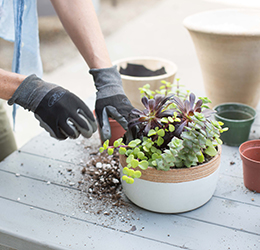 Succulent Workshop
July 26. Make your own succulent arrangements with guidance from O.C. garden guru and style-maker Molly Wood. Learn to choose the perfect succulents and arrange it in a flower pot that you can purchase from a wide selection; or you can bring your own. Call or visit the website to RSVP. 1 p.m. $75. Molly Wood Garden Design, 1660 Orange Ave., Costa Mesa, 949.548.1611. mollywoodgardendesign.com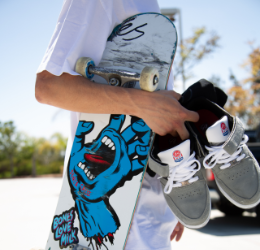 Bones Love Milk Skate Park
July 26-Aug 4. The creators of the "Got Milk" campaign are launching their new initiative, "Bones Love Milk," alongside some of the "skate greats" such as Chris Cole, Christian Hosoi and Tom Asta. To promote the initiative, the California Milk Processor Board has put together a pop-up that celebrates skate culture and "nature's energy drink" milk. All week long, everyone is invited to partake in skate events, including open skate sessions, pro tutorials, custom van designing, live mural painting and more at the Bones Love Milk "Shredquarters." Visit site for more info. 300 Pacific Coast Hwy., Suite 200, Huntington Beach. boneslovemilk.com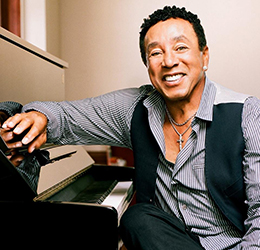 Smokey Robinson
July 27. Acclaimed singer-songwriter Smokey Robinson, a Grammy Lifetime Achievement Award recipient, performs his R&B hits at the OC Fair's Pacific Amphitheater. 8:15 p.m. $45, ticket includes admission to the fair. 88 Fair Drive, Costa Mesa, 714.708.1500. pacamp.com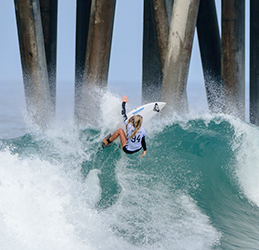 Vans U.S. Open of Surfing
July 27-Aug. 4. The world's largest pro surfing competition also includes events featuring the world's most respected skate and BMX professionals, a beach-lifestyle festival, autograph signings and community movie nights. 6 a.m.-7 p.m. Free. Huntington Beach Pier, Main Street and Pacific Coast Highway, Huntington Beach. vansusopenofsurfing.com
FOOD + DRINK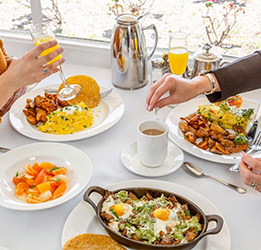 Weekend Brunch at Las Brisas
Now Available. Calling all brunch lovers! Indulge in a four-course prix fixe brunch featuring dishes with a Mexican twist. Highlights include pozole verde, salmon tostadas, filet-and-lobster enchiladas, crab scramble, and asparagus omelet. Pair the meal with either bottomless mimosas or signature day-time cocktails. 8 a.m.-3 p.m. $45, $15 extra for drink pairings. 361 Cliff Drive, Laguna Beach, 949.497.5434. lasbrisaslagunabeach.com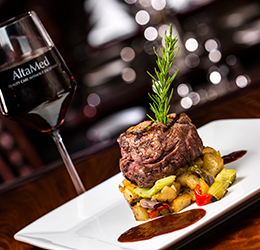 O.C. Meets Napa
July 27. More than 60 Orange County restaurants participate in the annual Latin-influenced festival of food, wine and live entertainment. Chefs, vintners and winemakers from Napa and Baja come together to offer some of their best bites and sips. 7-10 p.m., VIP check in at the VIP/media area. $125 before June 30, $150 GA. Mission San Juan Capistrano, 26801 Ortega Hwy., San Juan Capistrano, 323.622.2405. altamed.com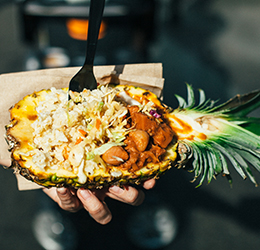 Vegan Faire
July 27. Renowned vegan comfort eatery Healthy Junk hosts its sixth annual Vegan Faire, themed "We are the World," along palm-lined and market-light-illuminated Center Street Anaheim with live entertainment representing cultures from around the world. The event features more than 100 vegan-cuisine booths with an emphasis on sustainability and local artisans. Festivalgoers can unwind in a second music area with a tropical beverage at a beer garden hosted by the nonprofit Anaheim Fall Festival. 4-10 p.m. Free. Center Street Promenade, Anaheim. veganfaire.com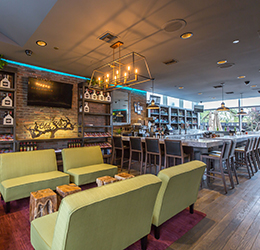 Sunday Summer Sounds
Starts July 28. Old Vine Kitchen & Bar hosts live performances by top solo performers every Sunday. This week showcases singer/songwriter Will Heard. Accompany those soft tunes with drink specials and bar bites. 4:30-7:30 p.m. 2937 Bristol St., Suite A-103, Costa Mesa, 714.545.1411. oldvinekitchenbar.com
ARTS + CULTURE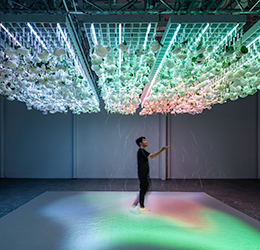 The Art of Bloom
Now Open. An immersive experience combining art, technology and the senses—an experiential installation centered on the symbiotic relationship between humans and nature—is at the Edison Theater. The exhibit is produced by multicultural creative agency Intertrend and designed in collaboration with Tokyo- and L.A.-based Daikoku Design Institute. W-Su noon-10 p.m. $24 adults, $18 student/military/seniors ages 65+ (I.D. required), $12 kids ages 6-12. 213 E. Broadway, Long Beach. theartofbloom.com
Photos: Happy Hour Yoga courtesy Sherman Library & Gardens. Movie Nights courtesy Marguarite Clark Public Relations. Zac Brown Band courtesy Zac Brown Band/Facebook. Succulent Workshop courtesy Kitchen Table Marketing + PR. Bones Love Milk Skate Park courtesy Bones Love Milk. Balboa Bay Resort courtesy Hawkins International. Vans U.S. Open of Surfing, Benjamin Ginsberg. Las Brisas courtesy Wagstaff Media & Marketing. O.C. Meets Napa courtesy AltaMed. Vegan Faire courtesy Vegan Faire. Sunday Summer Sounds courtesy Old Vine Kitchen & Bar. The Art of Bloom courtesy Intertrend.