From family-friendly daytime activities to boozy and savory evenings, check out the top Orange County weekend events for January 18-21.
Edited by Whitney Lauren Han.
EVENTS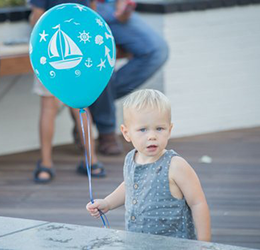 Lido Village Books
Jan. 18. Bring your children and enjoy a reading of Stella: Queen of the Snow by Marie-Louise Gay. Kids will enjoy creating a beautiful snowflake of their very own and moms will love the raffles and specials from participating Lido Marina Village retailers, including $25 off your purchase at Eberjay, 15 percent off your purchase at Bailey44, 10 percent off your book purchase at Lido Village Books and more. 10-11 a.m. Free. 3424 Via Oporto Suite 102, Newport Beach. lidomarinavillage.com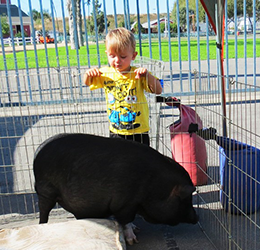 8th Annual Pet Days at OC Market Place
Jan. 20-21. Come with the family to support local rescues at the 8th Annual Pet Days. For two days, visit with animals available for adoption and learn about exotic animals. Vendors on-site will cover a range of topics including animal welfare, spay and neuter, microchip, pet sitting and specialty animal food products. 9 a.m.-3 p.m. Free with a qualifying donation (paper towels, towels, bleach, cat litter, potty pads, pet food or gift cards). OC Fair & Event Center, 88 Fair Dr., Costa Mesa. ocmarketplace.com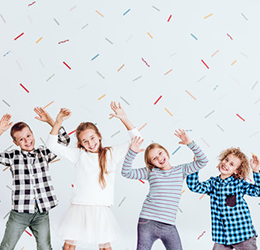 Bella Terra's Celebrate 2018 Dance Party
Jan. 20.
Enjoy a fun-filled family dance party at Bella Terra, emceed by DJs Bree and Tiffany. This event features game booths, a hilarious soothsayer, prize wheel, hula hoop contests, Hot Potato relays and dance challenges for kids and parents. 3-5 p.m. Free. Bella Terra, 7777 Edinger Ave., Huntington Beach, 714.897.2533.
bellaterra-hb.com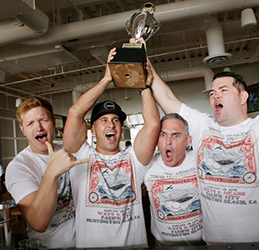 Third Annual Shuck-It Competition
Jan. 20. Orange County's first responders will go head-to-head in an oyster-eating contest for charity at Ways & Means Oyster House. Team members from the Huntington Beach Police Department, Fire Department and local lifeguards will be given 60 seconds to eat as many oysters as they can, while spectators cheer on their favorite team. $3 from every oyster eaten by the winning team will be donated to that team's charity of choice. 10 a.m. Ways & Means Oyster House, 21022 Pacific Coast Hwy. B140, Huntington Beach, 714.960.4300. wmoysters.com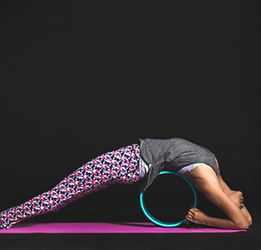 2018 Wellness Kick Off at Bella Terra
Jan. 21. Start the new year off feeling fabulous with an outdoor yoga class. Expect a live DJ to keep spirits high while you enjoy a variety of wellness booths featuring health tips, prizes and complimentary offers from Bella Terra merchants. RSVP on the website. 1-3 p.m. Free. Bella Terra, 7777 Edinger Ave., Huntington Beach, 714.897.2533. bellaterra-hb.com
FOOD + DRINK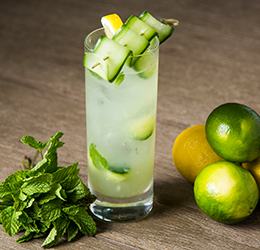 Lighthouse Bayview Café's All-New Full Bar Menus
Now Available. Imbibe with your favorite spirits on the bay at Lighthouse Bayview Café. Boasting a brand-new full liquor license, Lighthouse has unveiled all new bar menus for breakfast, brunch, lunch and dinner. The Rise & Shine Bar Menu features refreshing cocktails and epic Bloody Marys; bottomless mimosas during weekend brunch; and the lunch/dinner menu ranges from classic cocktails to creative concoctions. 1600 W. Balboa Blvd., Newport Beach, 949.933.1001. lighthousenb.com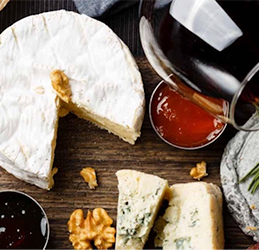 Cheese & Charcuterie Backyard Party
Jan. 17. Known for its award-winning cheese and charcuterie offerings, SideDoor is back to showcase creameries Jasper Hill, Rogue, French Theme and Andante for this backyard celebration. Enjoy cheese, charcuterie, tray-passed appetizers and beverage pairings. Certified expert and cheese monger Tracy Nelsen will be on hand to educate guests on cheese presentations and perfect pairings. 5-10 p.m. $45. 3801 E. Coast Hwy., Corona Del Mar, 949.760.0331. lawrysalacart.com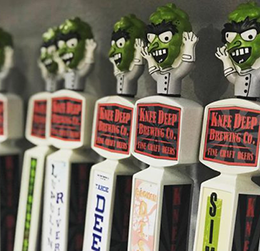 Beer & Cheese Night at We Olive
Jan. 18. Calling all cheese lovers and boozy friends, drop by We Olive & Wine Bar for a unique and interesting tasting experience with Knee Deep Brewing Company and The Cheese Shop. Beer not your thing? Wines will be poured by the glass during the whole event. 5-9 p.m. $20. SOCO and The OC Mix, 3313 Hyland Ave., Costa Mesa, 949.284.0609. weolive.com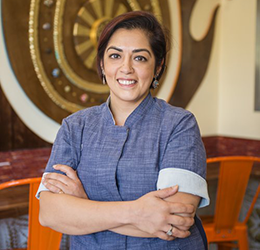 Healthy New Year Cooking Class at ADYA
Jan. 20. Learn how to cook smart with chef Shachi and explore 2018 cooking trends with Melissa's Produce. This event includes culinary demos, easy-to-follow take-home recipes, culinary secrets from chef Shachi and lunch served with wine/beer or chai. 11 a.m. $35. Call 714.533.2392 to RSVP. Anaheim Packing House, 440 S. Anaheim Blvd., Suite #201, Anaheim. adyaoc.com
Forks, Corks and Pork
Jan. 21. 4th & Olive Bistro and Wine Bar's executive chef Alex McGroarty has partnered with Long Beach chef Paul Buchanan to design a four-course dinner menu featuring pork in every course. An optional beer/wine pairing will be available. Reservations are highly recommended. 5-10 p.m. $65. 743 E. 4th St., Long Beach, 562.269.0731. 4thandolive.com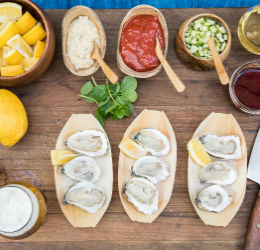 Second Anniversary at Ways & Means Oyster House
Through Jan. 21. Celebrate Ways & Means Oyster House's second anniversary with daily specials all day, every day through Sunday. Treat yourself to live music and special promotions like $9.99 whole Maine lobster (limited quantity), $2 fish and shrimp tacos, $10 margarita pitchers and more. M-F 11 a.m.-close; Sa-Su 10 a.m.-close. Ways & Means Oyster House, 21022 Pacific Coast Hwy. B140, Huntington Beach, 714.960.4300. wmoysters.com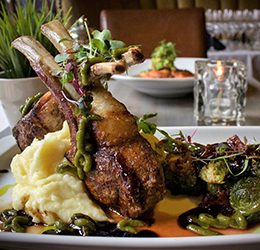 Newport Beach Restaurant Week
Through Jan. 28. With 2018 in full swing, the epicurean adventure returns with a "Beyond the Menu: A Culinary Journey" theme to showcase Newport Beach as OC's premier dining destination. Participating restaurants will offer special, two-or three-course, prix-fixe menus with lunches available for just $10, $15, $20 or $25, and dinners for $20, $30, $40 or $50. 21+. Fashion Island's Lincoln Experience Center, 39 Newport Center Dr., Newport Beach. dinenb.com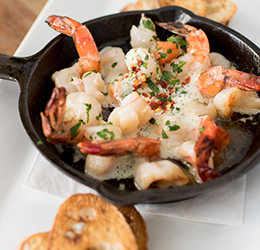 SeaLegs Wine Bar New Seasonal Menu
Through Mar. 15. Award-winning SeaLegs Wine Bar is celebrating hearty winter flavors with new California-inspired plates, greens, entrees and desserts. The menu boasts a wealth of fresh, local and sustainable items, including the Pier 39 Seafood Cioppino with tiger shrimp, manila clams, bay scallops and New Zealand green-lipped mussels. SeaLegs Wine Bar, 21022 Beach Blvd., Huntington Beach, 714.536.5700. sealegswinebar.com
ARTS + CULTURE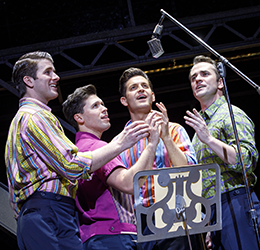 'Jersey Boys'
Jan. 19-21. The Tony, Grammy and Olivier Award-winning Best Musical about Rock and Roll Hall of Famers—The Four Seasons: Frankie Valli, Bob Gaudio, Tommy DeVito and Nick Massi—portrays the true story of how four blue-collar kids became one of the greatest successes in pop music history. Jersey Boys features their hit songs "Sherry," "Big Girls Don't Cry," "Rag Doll," "Oh What a Night" and "Can't Take My Eyes Off You." See website for showtimes and ticket prices. $41+. Segerstrom Hall, 600 Town Center Dr., Costa Mesa, 714.556.2787. scfta.org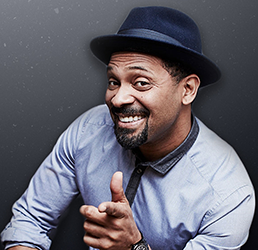 Mike Epps at Irvine Improv
Jan. 19-21. Have some laughs with stand-up comedian-turned-actor Mike Epps at Irvine Improv. Known for his first big break performance on HBO's Def Comedy Jam, Epps' popularity moved into big screen success with co-starring roles in features like Next Friday and All About the Benjamins. See website for showtimes. $35 GA, $50 VIP. 527 Spectrum Center Dr., Irvine, 949.854.5455. irvine.improv.com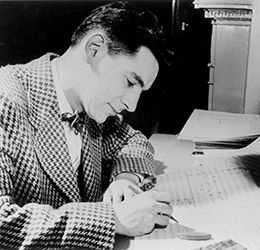 One Hand, One Heart: One Hundred Years of Bernstein
Jan. 19-21. From conducting to teaching and composing, Leonard Bernstein's music—including the scores for his groundbreaking Broadway musicals West Side Story and On the Town as well as the operetta Candide—continues to be celebrated a century after his birth. This sparkling musical tribute features a roster of talented singers, including two-time Tony Award nominee Mary Testa, Broadway stars Jessica Vosk and David Burnham and rising stars Alex Getlin and Joshua Israel. Visit website for showtimes and ticket prices. Samueli Hall, 600 Town Center Dr., Costa Mesa, 714.556.2787. scfta.org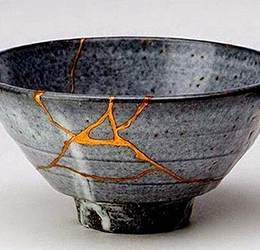 Master the Art of Kintsugi
Jan. 21. Learn about Kintsugi, a 15th century Japanese art and philosophy which reclaims the beauty of a damaged object, at Zenfinite Meditation Lounge. When something is broken, it's normally considered "damaged goods," a lost cause or otherwise beyond hope. But it doesn't have to be so. Through Kintsugi, the object's fractures and breaks are emphasized and celebrated instead of hiding or disguising them. 2-4 p.m. $55. La Crescenta Dr., Brea, 714.592.7895. Tickets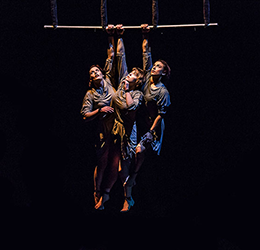 Circa Contemporary Circus: 'Il Ritorno'
Upcoming | Jan. 23. Watch acrobats from the Australian company Circa Contemporary Circus perform to music played and sung by a live chamber ensemble from Monteverdi's opera Il Ritorno d'Ulisse in Patria. At the core of this show is the hunger to return home—saturated with loss and war, powered by longing and haunted by the past. 8 p.m. $25-$58. Musco Center for the Arts, Chapman University, One University Dr., Orange, 844.626.8726. muscocenter.org
Newport Beach Restaurant Week photo provided by J Public Relations. SeaLegs Wine Bar New Seasonal Menu photo provided by Reveille, Inc. One Hand One Heart Leonard Bernstein photo credit courtesy of The Leonard Bernstein Office, Inc. Jersey Boys photo by Joan Marcus. Il Ritorno photo by Chris Herzfeld.

[et_bloom_inline optin_id=optin_12]