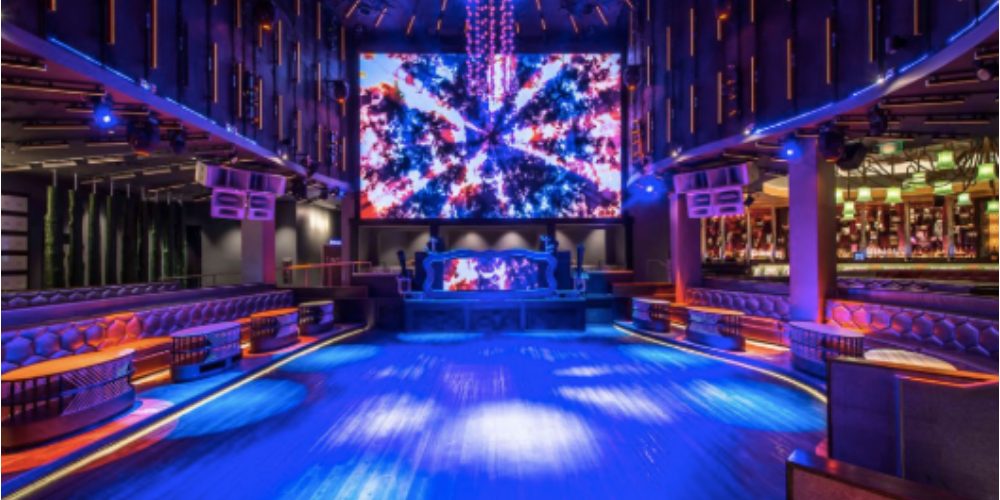 Check out Super Bowl watch-parties and lots more: our top Orange County weekend picks for January 31-February 3.
Edited by Laura Okey.
EVENTS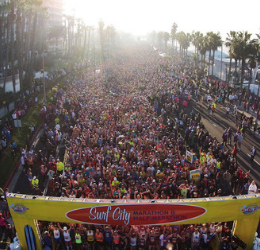 Surf City USA Marathon and Active Lifestyle Expo
Feb. 1-3. Run along Pacific Coast Highway past the iconic Huntington Beach Pier and wind through the legendary surfing beaches of Southern California at the Surf City USA Marathon. Retro surf bands entertain en route. Beforehand, visit the Active Lifestyle Expo and check out exhibitors showing off the latest in run technology, nutrition and fitness. Expo: F 1-7 p.m., Sa 10 a.m.-4 p.m. Free. Race: Su 6:30 a.m.; see website for details and entry fees. 21291 Pacific Coast Hwy., Huntington Beach, 888.422.0786. runsurfcity.com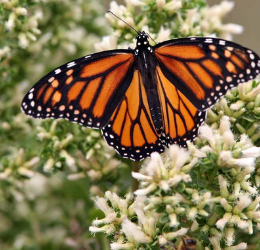 Monarch Butterfly Day 
Feb. 2. Learn all about Monarch butterflies and their natural habitat with an up-close look at the creatures during the 10th annual event. Enjoy activities including interpretive presentations, children's crafts, face painting and balloon artists. Purchase food from onsite food trucks. 10 a.m.-2 p.m. Free. Mile Square Regional Park, Forest Shelter near parking lot C, 16801 Euclid St., Fountain Valley, 714.973.6600. ocparks.com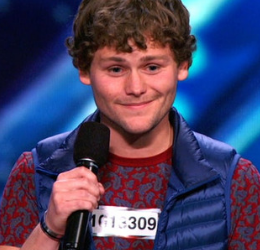 Drew Lynch at the Rec Room 
Feb. 2. Comedian Drew Lynch—runnerup on NBC's America's Got Talent season 10—hits the stage at the Rec Room. Lynch is also known for his regular content on YouTube, where he has more than  1.5 million subscribers. $20-$30. Doors open 7 p.m.; show 8 p.m. 7227 Edinger Ave., Huntington Beach, 714.510.6972. recroomhb.com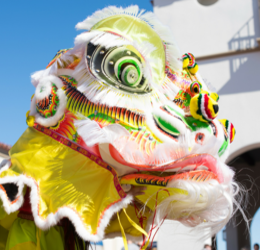 Lunar New Year at Outlets at San Clemente
Feb. 2. Celebrate the Year of the Pig with epic dragon and lion dances, martial art demos, traditional Chinese music and more than 50 performers. Enjoy interactive Lunar New Year activities while you shop. 1-2 p.m. Free. Outlets at San Clemente, Oak Tree Court, 101 W. Avenida Vista Hermosa, San Clemente, 949.535.2323. outletsatsanclemente.com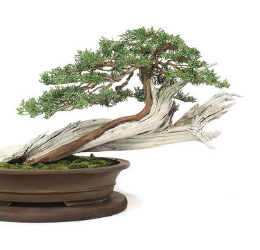 Bonsai Show and Workshop
Feb. 2-3. Sherman Library & Gardens and Orange Empire Bonsai Society present an exhibition featuring winter-silhouette bonsais and others available for sale. Learn the basics of tree designing, wiring, and repotting of a Juniperous Prostrata at an exclusive two-hour workshop. Pre-registration required. Call for pricing. Show Sa-Su 10:30 a.m.-4 p.m.; workshop Sa 11 a.m. Sherman Library & Gardens, 2647 E. Coast Hwy., Corona del Mar, 949.673.2261. slgardens.org
SUPER BOWL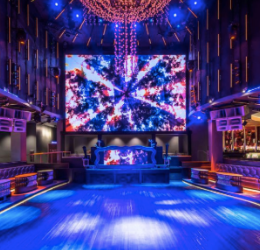 Big Game Party at Time Nightclub
Feb. 3. The ultimate watch-party for the NFL showdown features the largest LED screen in Orange County—20 by 30 feet with Funktion One Game Sound—lounge seating, and games and activities such as beer pong and corn hole. The party continues after the game. Doors 2 p.m., game seating 3:30 p.m. $25-$55. Time Nightclub at The Triangle, 1875 Newport Blvd., B245, Costa Mesa, 949.722.7103. timenightclub.com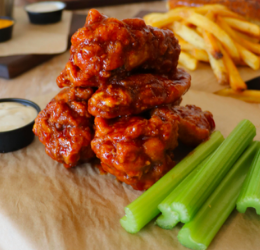 Big Game Sunday at Slater's 50/50
Feb. 3. Huddle up and catch the NFL action at Slater's 50/50. Wings are $5 with the purchase of any beer; enjoy classic or boneless wings covered in buffalo, Thai sriracha, Nashville hot, honey barbecue or maple bourbon bacon sauce alongside fresh veggies and bleu cheese. Download the Slater's 50/50 app to redeem the deal; show when ordering. 6362 E. Santa Ana Canyon Road, Anaheim Hills, 714.602.8115; 17071 Beach Blvd., Huntington Beach, 714.594.5730. slaters5050.com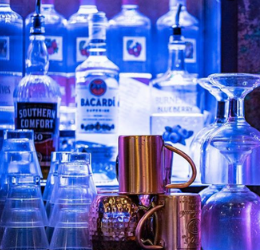 Cruisers Game-Time Bash
Feb. 3. Enjoy your favorite game-time grub and all-you-can-drink specials on beer, wine, well drinks and call drinks while watching the New England Patriots face off against the L.A. Rams. 3-7 p.m. $44-$54. Cruisers Pizza Bar Grill, 210 Fifth St., Huntington Beach. Tickets
FOOD + DRINK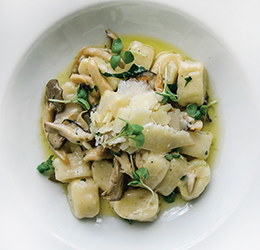 Davio's Northern Italian Steakhouse Wine Dinner
Jan. 31. Savor a delicious dinner alongside fine-wine pairings from Cakebread and Michele Chiarlo wines hosted by guest sommelier Justin Wilson. Featured wines include 2015 Cakebread Cabernet, 2017 Cakebread Chardonnay and 2013 Michele Chiarlo Tortoniano Barolo. Reservations recommended. 5-10 p.m. 18420 Von Karman Ave., Irvine, 949.477.4810. davios.com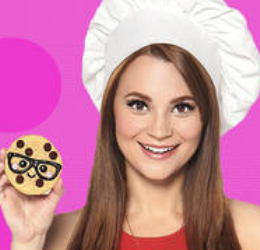 LA Cookie Convention and Sweets Show
Feb. 2-3. Savor the largest baking, pastry, and sweets convention on the West Coast. Along with sweet and savory treats, enjoy a kids' zone with characters, face painting, cookie decorating and a bubble zone. 10 a.m.-5 p.m. $12-$63.95. Anaheim Convention Center, 800 W. Katella Ave., Anaheim, 714.765.8950. Tickets
ARTS + CULTURE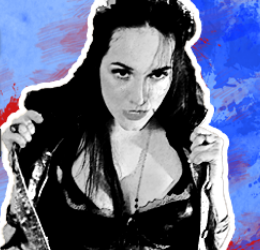 Lizzie, the Musical
Opens Feb. 1. The regional premiere of punk-rock opera Lizzie, the Musical kicks off Chance Theater's 21st-anniversary season. The musical explores the unsolved mystery surrounding Lizzie Borden, who was accused of brutally killing her father and stepmother in 1892 then acquitted by a jury of her peers. Preview performances Feb. 1-8; regular performances Feb. 9-March 3. See website for show times. $35-$49. 5522 E. La Palma Ave., Anaheim, 888.455.4212. chancetheater.com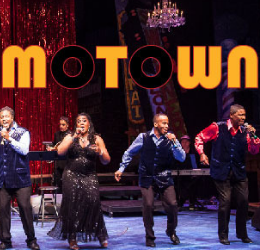 Forever Motown
Through Feb. 2. The musical event features six performances by  nine artists, including the Spinners' original lead singer G.C. Cameron, former Temptations lead singer Glenn Leonard and members of the Marvelettes. A live band sings hit songs from Motown legends the Four Tops, Marvin Gaye and Stevie Wonder and others. See website for show times. $45-$65. Laguna Playhouse, 606 Laguna Canyon Road, Laguna Beach, 949.497.2787. lagunaplayhouse.com
STYLE + BEAUTY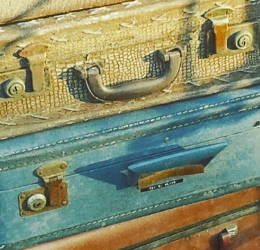 Savoir Faire Vintage Market 
Feb. 3. Shop collectibles, garden goodies, vintage clothing, estate finds and antiques at the Fullerton Flea Market event. 7 a.m.-2 p.m. Free. 2600 Nutwood Ave., Fullerton, 714.573.1025. savoirfairevintagemarket.com
Photos: Surf City Marathon courtesy Motiv Running. Monarch Butterfly courtesy OC Parks. Drew Lynch courtesy the Rec Room. Lunar New Year courtesy Outlets at San Clemente. Bonsai Workshop courtesy Sherman Library & Gardens. LA Cookie Convention and Sweets Show courtesy Gold Star Events. Time Nightclub courtesy Time Nightclub. Davio's Northern Italian Steak House courtesy Ajenda PR. Cruisers Huntington Beach courtesy @CruisersHuntington/Instagram. Slater's 50/50 courtesy Ajenda PR. "Forever Motown" courtesy Laguna Playhouse. "Lizzie: The Musical" courtesy Chance Theater. Savoir Faire Vintage Market courtesy @SavoirFaireVintageMarket/Facebook.