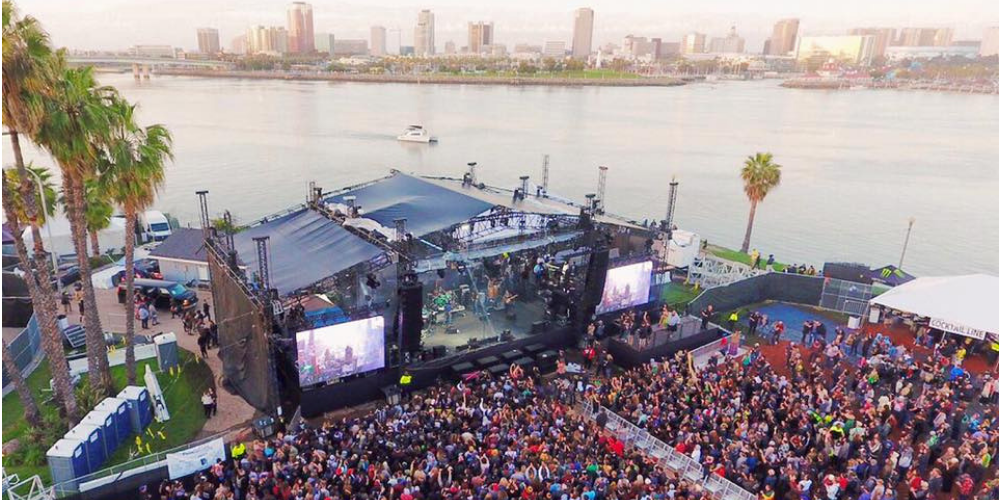 Championship figure skating, Lunar New Year celebrations and festivals galore… Check out our top Orange County weekend picks for February 7-10.
Edited by Laura Okey.
EVENTS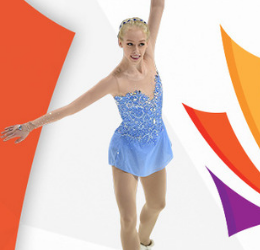 ISU Four Continents Figure Skating Championship
Feb. 7-10. Top athletes from the Americas, Asia, Africa and Oceania compete in singles, pairs and ice dancing. See website for competition schedule and categories. Th 12:30 and 5:30 p.m.; F 11:45 a.m., 3 and 7 p.m.; Su 1 and 6 p.m. $25+. Parking $20-$25. Honda Center, 2695 E. Katella Ave., Anaheim, 714.704.2500. hondacenter.com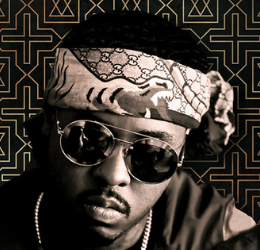 Jeremih 
Feb. 8. Time Nightclub presents hip-hop artist, Jeremih, whose career highlights include the hit single "Don't Tell 'Em" and the recent release of his latest "MihTy" with artist Ty Dolla Sign. 21+. 9 p.m.-2 a.m. $15+. The Triangle, 1875 Newport Blvd., Costa Mesa, 949.722.7103. timenightclub.com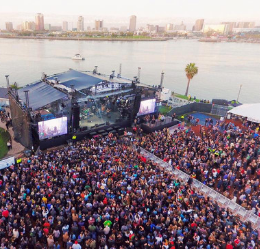 One Love Cali Reggae Fest 2019
Feb. 8-10. Enjoy performances by some of the biggest names in reggae, including headliners Rebelution and Stick Figure on Friday, Slightly Stoopid and Dirty Heads on Saturday and Subline with Rome on Sunday. More than 50 other artists also perform, including Iration, Fortunate Youth and Pepper. See website for complete schedule and lineup. $85+. The Queen Mary, 1126 Queens Hwy., Long Beach, 877.342.0738. onelovecalifest.com
UVSA Tet Festival
Feb. 8-10. Celebrate the Lunar New Year at the 38th annual festival. Themed "Stories of our Heritage," the event features more than 150 exhibitors, ethnic foods, cultural displays, live entertainment, and carnival rides and attractions. F 4-10 p.m.; Sa 11 a.m.-10 p.m.; Su 11 a.m.-9 p.m. $6 GA, $9 parking. OC Fair & Event Center, 88 Fair Drive, Costa Mesa, 714.388.6711. tetfestival.org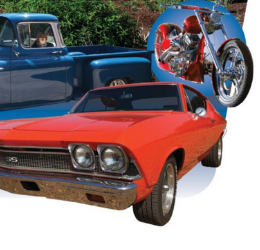 Rotary-CARE Car Show
Feb. 9. See a display of more than 400 antique vehicles, including classic cars and trucks, and a popular New-Car Row showcasing some of the latest car models. Enjoy local vendors, entertainment and food at this family- and pet-friendly event. 7:30 a.m.-2 p.m. $15-$20. San Juan Capistrano Community Center, Sports Park, 25925 Camino del Avion, San Juan Capistrano, 949.547.9081. sjcrotary.org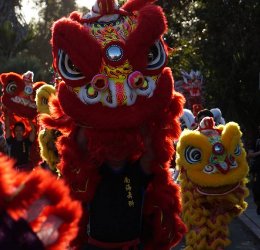 Lunar New Year at The District
Feb. 10. Ring in the Year of the Pig with a lively lion dance, fan dancers and kid-friendly activities at The District at Tustin Legacy's Lunar New Year celebration. The first 500 guests receive a lucky red envelope containing a crisp $1 bill, a tradition that symbolizes good fortune for the coming year. Find exclusive Lunar New Year specials at select stores throughout the center. 3-5 p.m. Free. The District at Tustin Legacy, 2437 Park Ave., Tustin, 714.259.9090. thedistricttl.com
FOOD + DRINK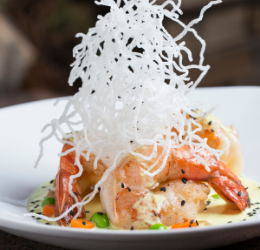 Old Vine Kitchen + Bar
Now Open. Award-winning restaurant Old Vine Cafe—known for chef Mark McDonald's flavorfully curated seasonal offerings—has reopened as Old Vine Kitchen + Bar, next door to its former location at the Camp. Features at the new location include a full bar, a cozy lounge area, a larger enclosed patio and tasty new menu items. In celebration of the move, enjoy boozy specials on Mondays, including half-off mimosas from 9 a.m. to 3 p.m. (excluding holidays), and half-off signature margaritas from 3 p.m. to midnight. 2937 Bristol St. A103, Costa Mesa, 714.545.1411. oldvinecafe.com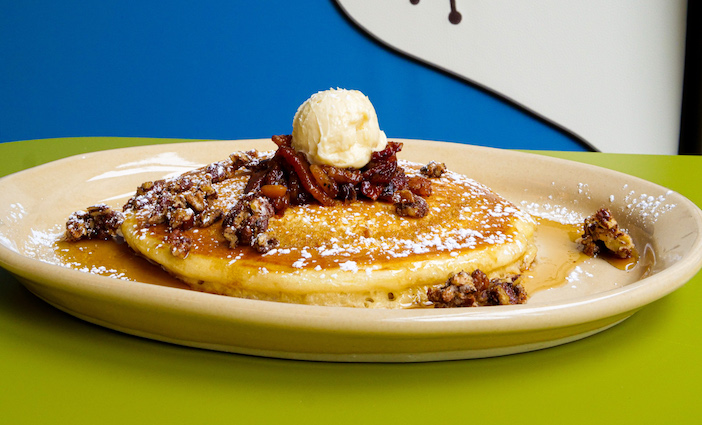 Snooze, an A.M. Eatery
Now Open. The vibrant and creative breakfast and lunch eatery has opened its newest location in Orange, featuring the scratch-made, responsibly-sourced offerings that made the concept famous. The restaurant is known for its creative twists on breakfast creations, including meticulously crafted cocktails—e.g., the Bacon and Eggs with infused Elijah Craig Bourbon, house sour, frothed egg white, bitters and bacon—and gourmet pancake flavors such as sweet cannoli or blueberry danish. 6:30 a.m.-2:30 p.m. 240 W. Chapman Ave., Suite 101, Orange, 657.284.1850. snoozeeatery.com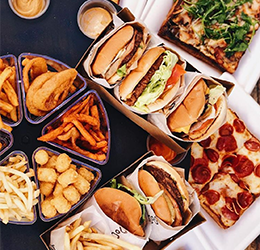 Taste of 4th Street Market
Feb. 9. Come hungry to 4th Street Market's third annual exclusive tasting event to celebrate the arrival of their newest tenants. Amidst live DJ jams, each tenant will provide an exclusive sample dish for those in attendance, showcasing their signature flavors and unique, insta-worthy cuisine. Tenants include All Flavor No Grease, Ground House, Steel Pan Pizza, La Vegana Mexicana, Miel, Moa and more. 5-8 p.m. Tickets to this event are not available for purchase but can be acquired via social media giveaways. 201 E. 4th St., Santa Ana. 4thstreetmarket.com
ARTS + CULTURE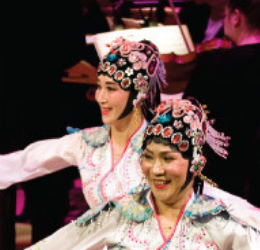 Pacific Symphony's Lunar New Year Concert
Feb. 9. Revel in an evening of colorful, festive music and dance to welcome the Lunar New Year. Ushering in the Year of the Pig, the orchestra presents a range of dancers and singers intertwining Eastern and Western cultures. Before the concert, enjoy performances ranging from traditional Chinese folk dance to contemporary K-pop on the Argyros Plaza from 5:30 to 7:45 p.m. Concert begins at 8 p.m. $28-$108. Renée and Henry Segerstrom Concert Hall, 600 Town Center Drive, Costa Mesa, 714.556.2787. scfta.org
Spring Exhibitions at Irvine Fine Arts Center
Opens Feb. 9. The Irvine Fine Arts Center presents two spring exhibitions, one exploring the human condition through animal tableaus, and the other showcasing nature and its complexities. The concurrently running exhibitions kick off with an opening reception for the public. Sa 4-6 p.m. Free. Heritage Community Park, 14321 Yale Ave., Irvine, 949.724.6880. cityofirvine.org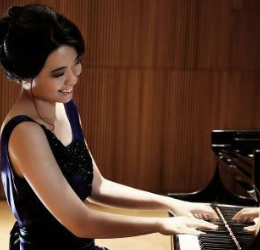 Laguna Beach Music Festival 
Through Feb. 10. The week-long event, dedicated to artistic excellence and innovation, features internationally acclaimed classical and contemporary musicians and artists. See website for complete schedule. Laguna Playhouse, 606 Laguna Canyon Road, Laguna Beach, 949.497.2787. visitlagunabeach.com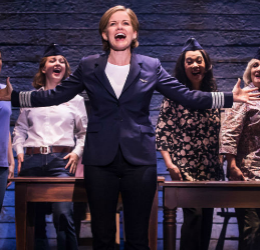 Come From Away
Through Feb. 17. Broadway's award-winning musical Come From Away recounts the true story of the small town in Newfoundland that welcomed 7,000 stranded passengers after the tragedy of 9/11. See website for showtimes. $39+. Segerstrom Center for the Arts, 600 Town Center Drive, Costa Mesa, 714.556.2787. scfta.org
STYLE + BEAUTY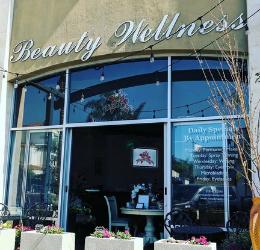 Fire & Ice at Min's Dynasty
Feb. 9. Enjoy a day of beauty and pampering with the debut of two new services at luxury medical spa/beauty and wellness center Min's Dynasty: ThermiSmooth Body (Fire) and CoolSculpting (Ice). Guests learn about the new services, tour the facility, meet the staff and enjoy tasty hors d'oeuvres. Advance reservations are recommended for day-of treatments. 11 a.m.-4 p.m. Free. 428 Main St., Suite 101, Huntington Beach, 310.433.0245. minsdynasty.com
Photos: ISU Four Continents Figure Skating Championships courtesy Honda Center. UVSA Tet Festival courtesy Union of Vietnamese Student Associations. Lunar New Year at The District courtesy Fwd PR. Rotary Care Car Show courtesy San Juan Capistrano Rotary. Old Vine Indonesian Curry Shrimp courtesy Petra Calling Photography. Laguna Beach Music Festival courtesy Visit Laguna Beach. Jeremih courtesy @timenightclub/Instagram. One Love Cali Reggae Fest courtesy One Love Cali Reggae Fest/Facebook. Irvine Fine Arts Center courtesy City of Irvine. Lunar New Year courtesy Pacific Symphony. "Come From Away" by Matthew Murphy. Min's Dynasty storefront courtesy Min's Dynasty.