Wine Riot High-Tech Tasting Event In Downtown Los Angeles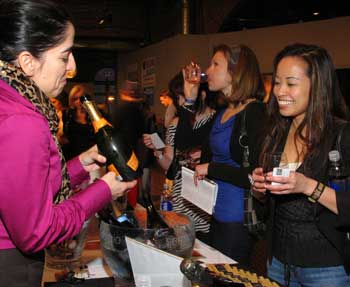 Not your wine country wine tasting: Wine Riot aims to provide guests with an interactive and tech savvy wine tasting experience in downtown Los Angeles.
On Nov. 10, find 250 wines from around the world; crash course wine seminars, fake tattoos, photo booth pictures and live music from DJ Cassette. Food from L.A. food vendors is available for purchase. You can also download their new mobile app, which comes preloaded with every wine available for tasting at the event and boasts the ability for you to store details about each wine you "like" or "love" along the way, allowing you to receive real-time notifications of crowd favorites, and can be used after the event to find local stores that carry users' favorite wines.
$50. Afternoon tasting 1-5 p.m.; evening tasting 7-11 p.m. Majestic Halls, 650 S. Spring St., downtown. secondglass.com