Wilco Plays Three Shows in Los Angeles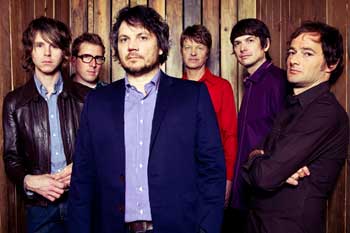 Wilco arrives in Los Angeles for three concerts in January, with their eighth studio album and a Grammy Nomination for Best Rock Album in tow.
With eight studio albums to its credit, Jeff Tweedy and his band of musical geniuses passes through Los Angeles in celebration of its latest release, The Whole Love. Wilco performs three LA dates: the Hollywood Palladium Jan. 24, the Wiltern Jan. 25 and the Los Angeles Theatre Jan. 27.
Being the first album released on Wilco's newly formed dBpm Records, The Whole Love—a collection of 12 songs that ranges from bold rock to acoustic ballads to pop—has already earned many accolades including a Grammy Award nomination for Best Rock Album (tbd Feb. 12), American Songwriter Magazine's 2011 Album of the Year, and called "an eclectic masterpiece" by the St. Louis Post Dispatch. wilcoworld.net